Scripture Quote Postcard Set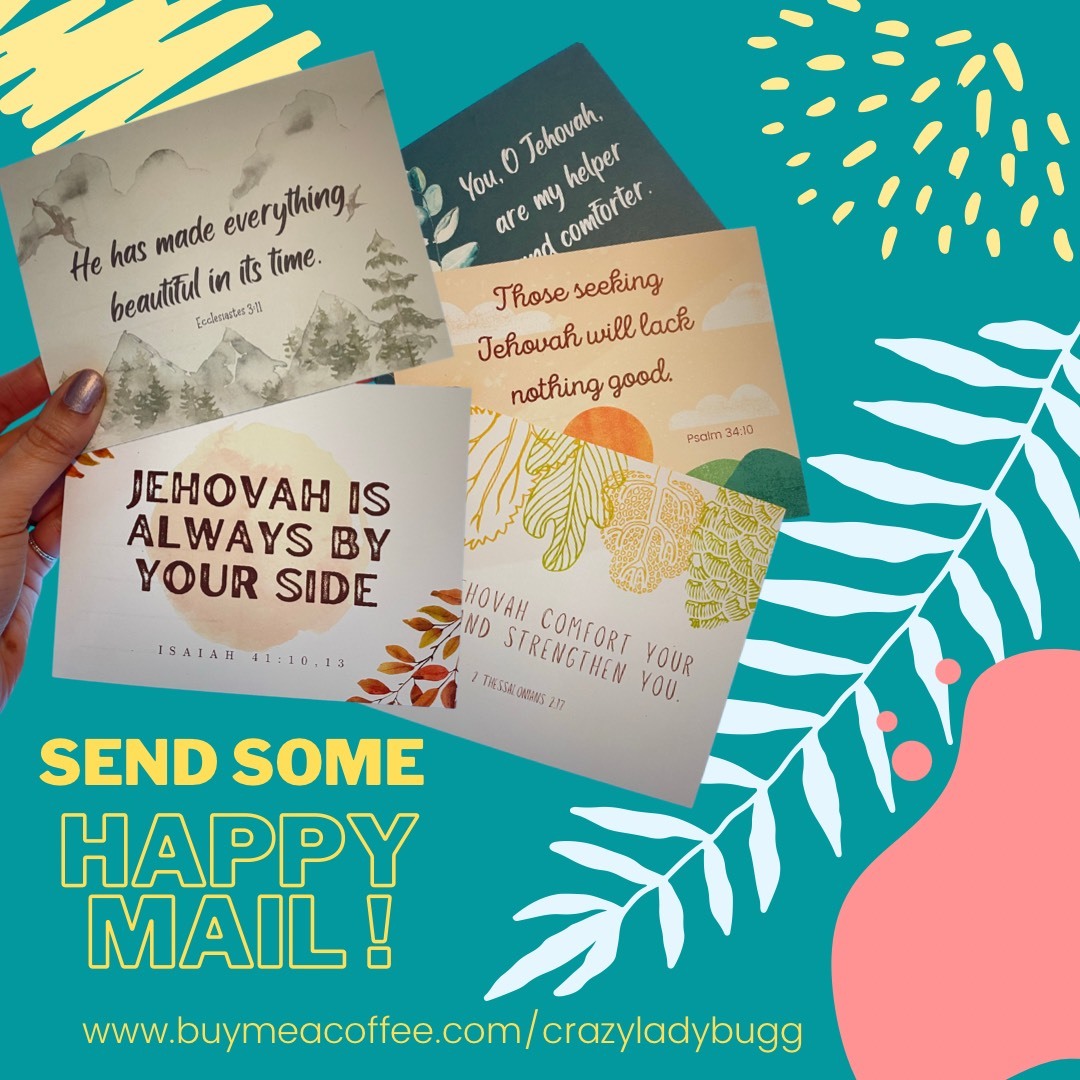 Now available!
I've always loved to send "snail mail" and even though the postal rates have increased over time, I still think it is a sweet deal. I can drop my message into the nearest mailbox and then a few days later, that message is hand delivered to my dear ones wherever they are. Cool, right?
This postcard set is a great way to send an encouraging message or a short note of appreciation.
(Available to order over in the "Extras" section)
www.buymeacoffee.com/crazyladybugg/e/56822.com/crazyladybugg/e/56822
Happy snail mailing!
Enjoy this post?

Buy 🐞Crazyladybugg🐞 a coffee