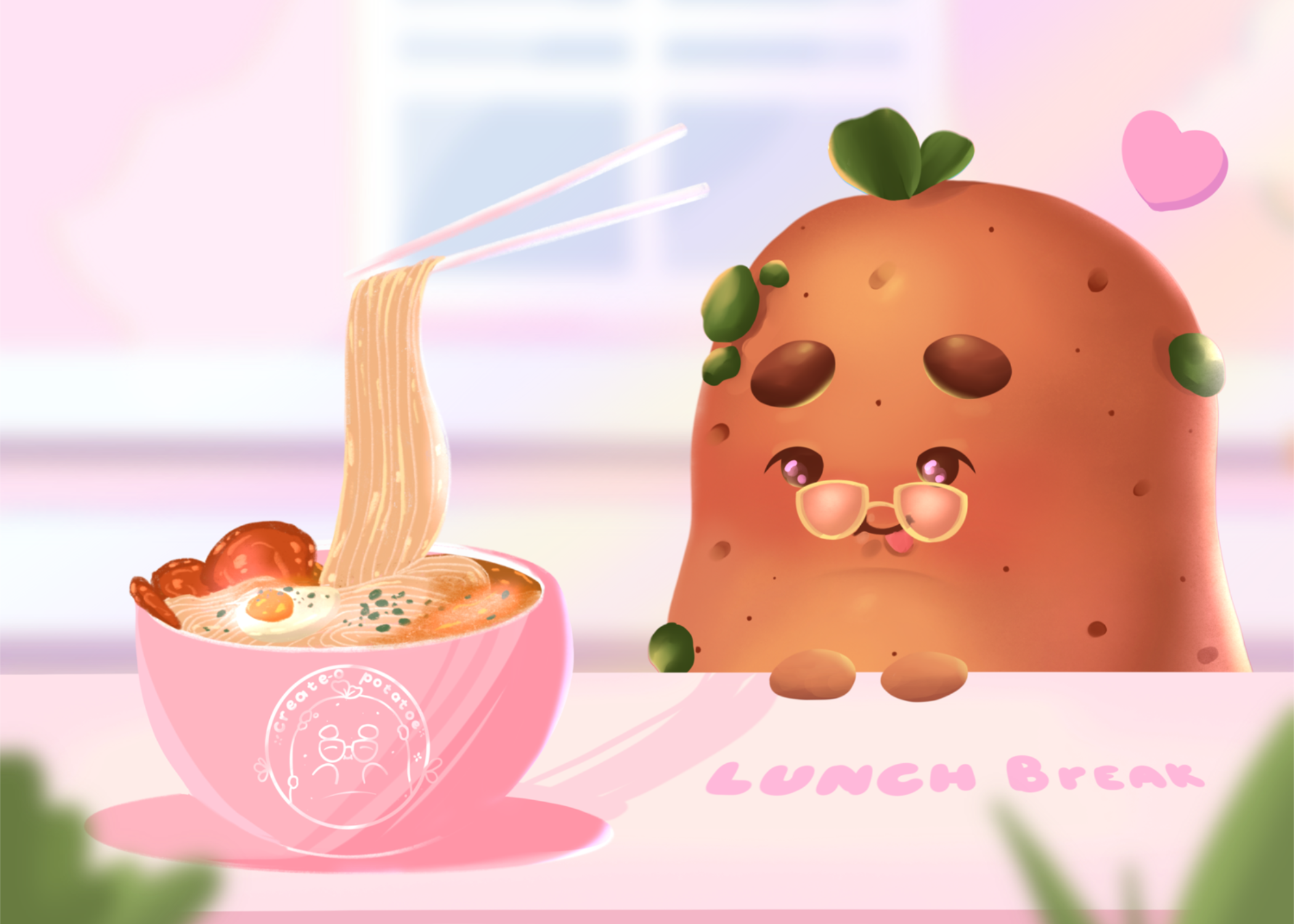 It's Lunch Break Time
Take a break from your work and invest in your lunchtime. If you sign up for the $5 Tier or in other words the 'Productive Potatoe' tier, you can receive this month's Potatoe Mail!
So! I wanted to start working on themes for the months or at least try to. For August's Potatoe Mail, I focused on lunchtime. Something I really think you guys would enjoy if you're interested. I have 4 Stickers and a handmade, hand-cut custom Thank You Card.
3 stickers are die-cut, meaning: Thick, durable vinyl protects your stickers from scratches, water & sunlight.

1 sticker is clear, meaning: Perfect for windows, bottles, or any surface. The backing is clear.
🍔Here's What's for Lunch!
Egg Sandwich [clear sticker, transparent packaging for sandwich]

Sweet Pea Onigiri [die-cut]

Pink Ramen [die-cut]

Potatoe Burger [die-cut]
Here are some of the pics!
⛑From My Last Post: I am currently unable to send mail international because of COVID restrictions. If you wish to get this month's Potatoe Mail, you have to be in the U.S.A⛑