A dedicated page for your membership
Starting today, you can promote your membership by sharing a direct link (for e.g., buymeacoffee.com/you/membership). No more confusing your visitors between your membership and other offerings (donations, extras). Your membership page will list all your levels, making it easier for your fans to join. Here's an example.
Your existing members can also use this page to access all their membership benefits and exclusive content.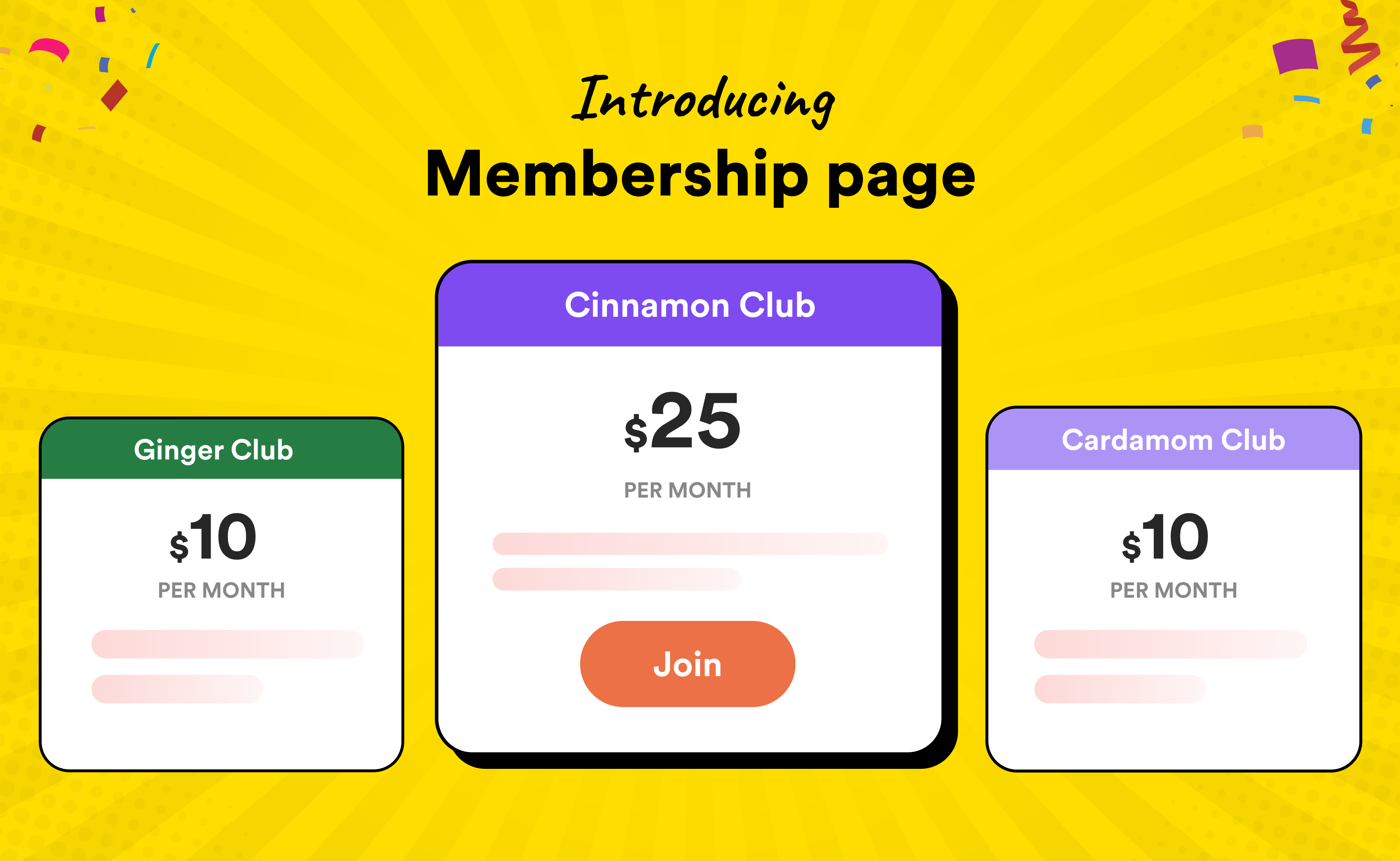 Buy Me a Coffee membership feature is a great way to generate a reliable, steady income supported by the people who love your work. We have now made it easier for your members to compare your membership levels before they join. Let us know if you have any feedback in the comments.
Enjoy this post?

Buy Buy Me a Coffee a coffee