A QUOTE EVERY DAY FOR YOU: 186 + Chatsworth + book signing event
Hello dear reader,
"You don't write because someone sets assignments! You write because you need to write, or because you hope someone will listen or because writing will mend something broken inside you or bring something back to life."

Joanne Harris, Blackberry Wine
On Saturday I went on a day trip and spent part of my time walking the Chatsworth Estate, and part watching and listening to Joanne Harris at her book signing event in Sheffield (as mentioned in my previous BMC post).
Here's a few photos: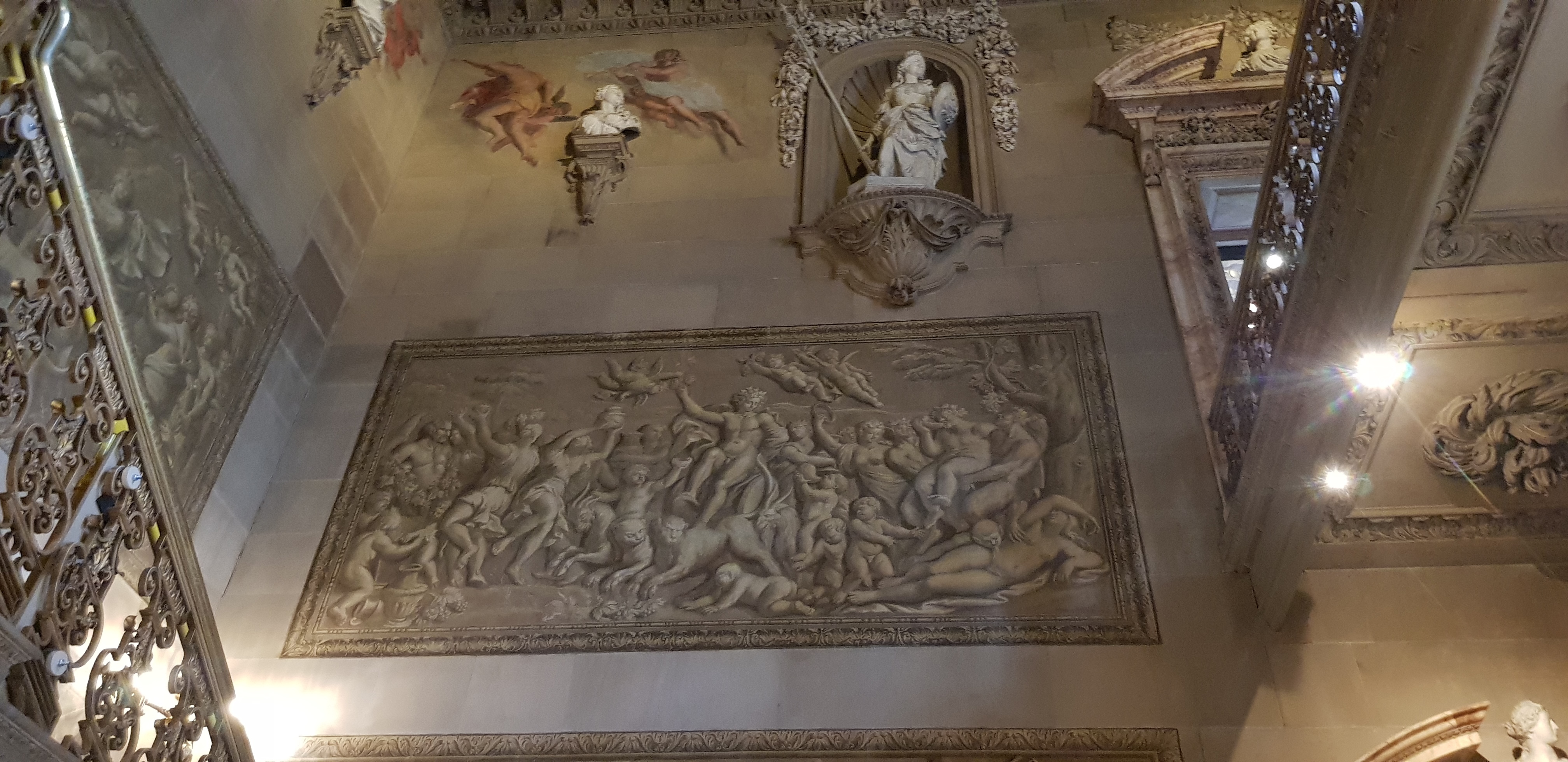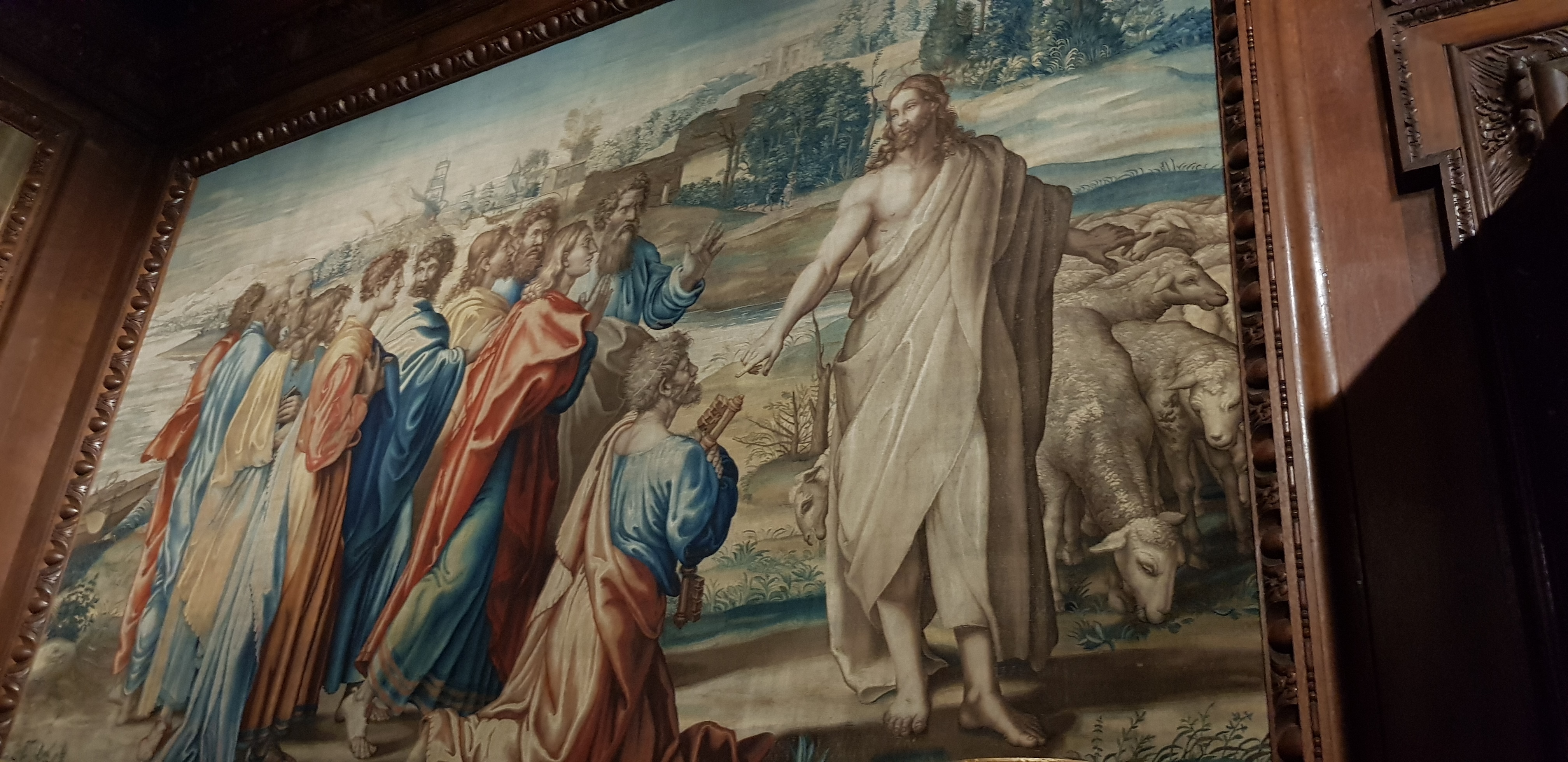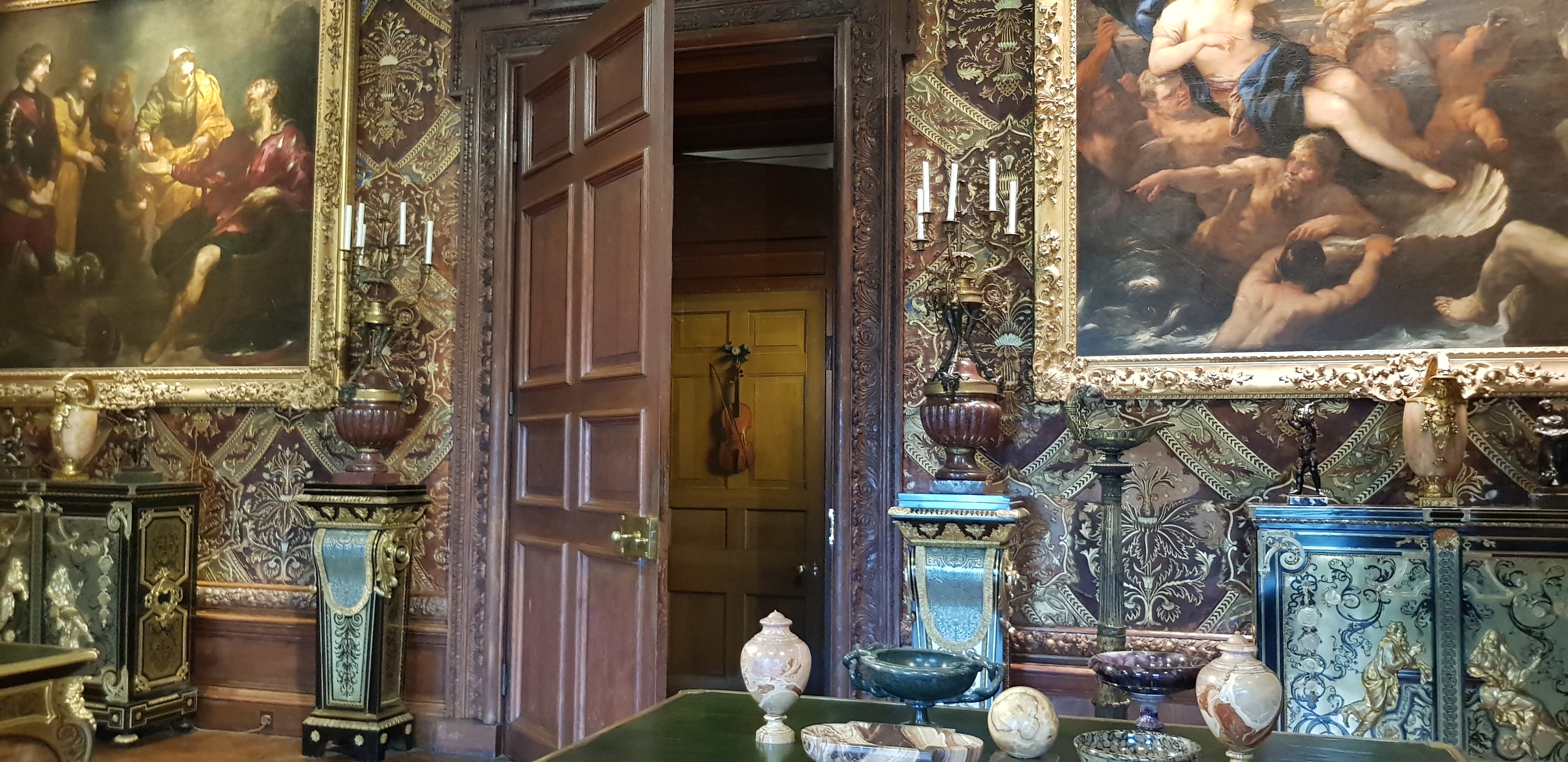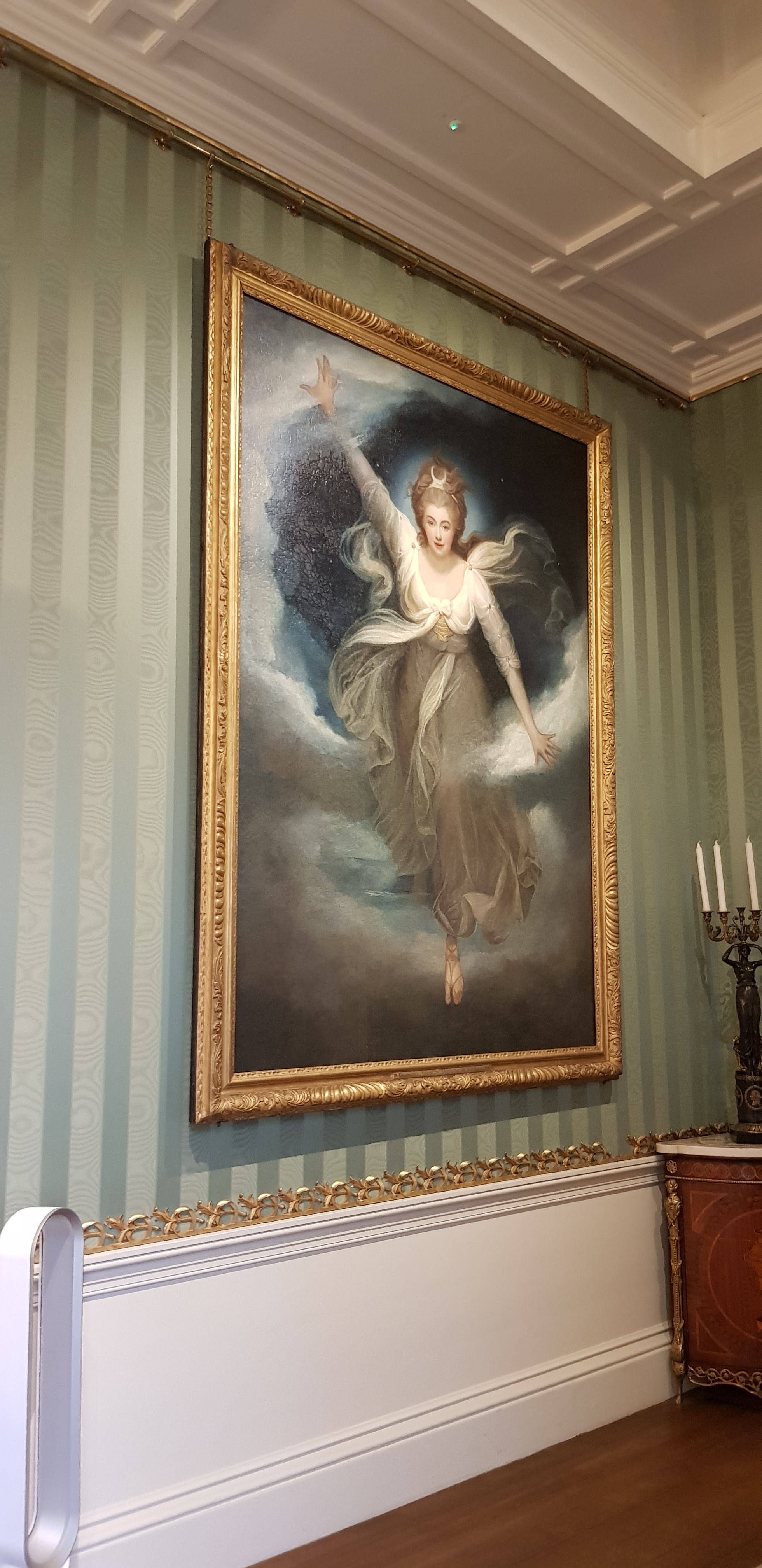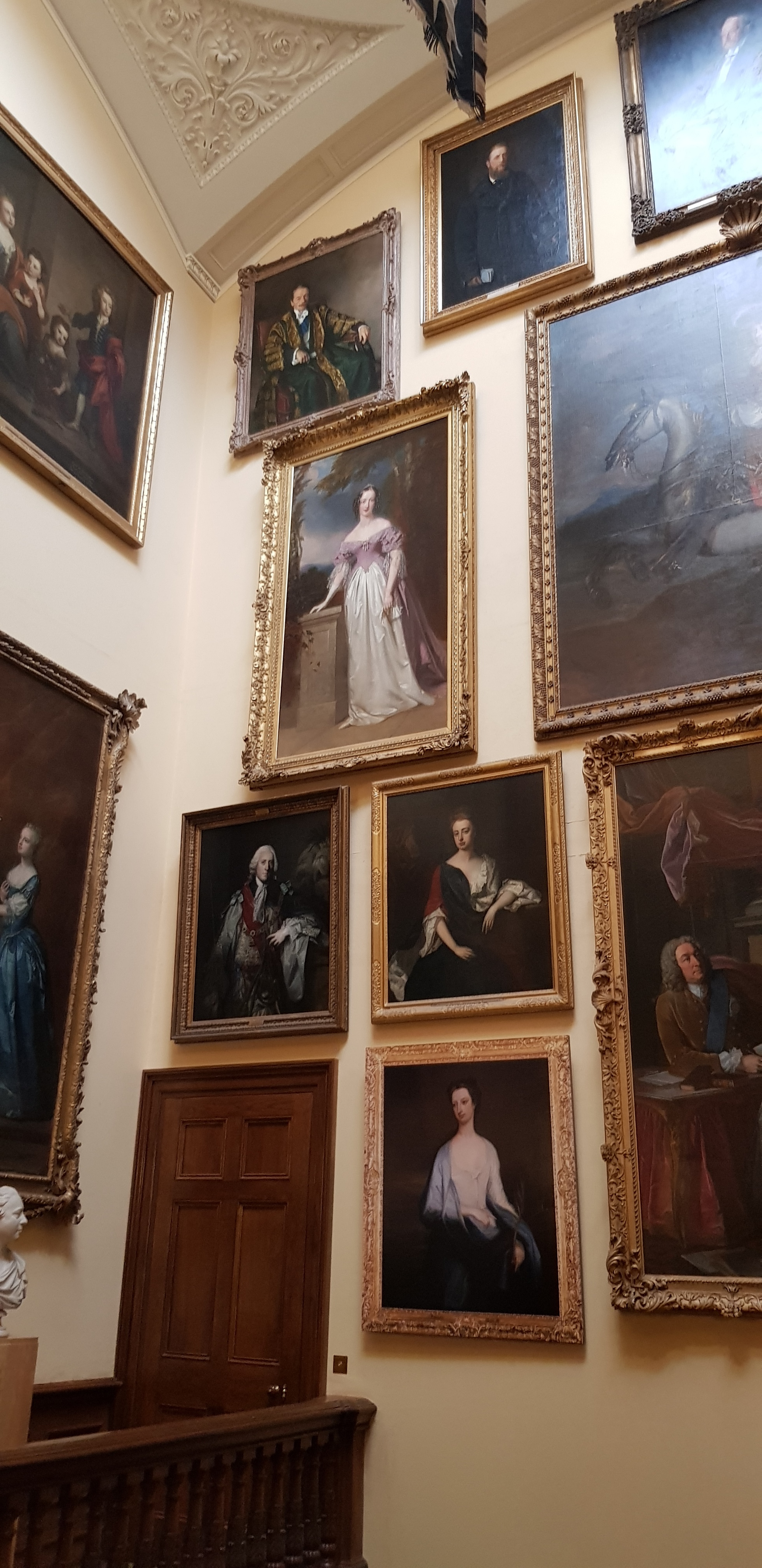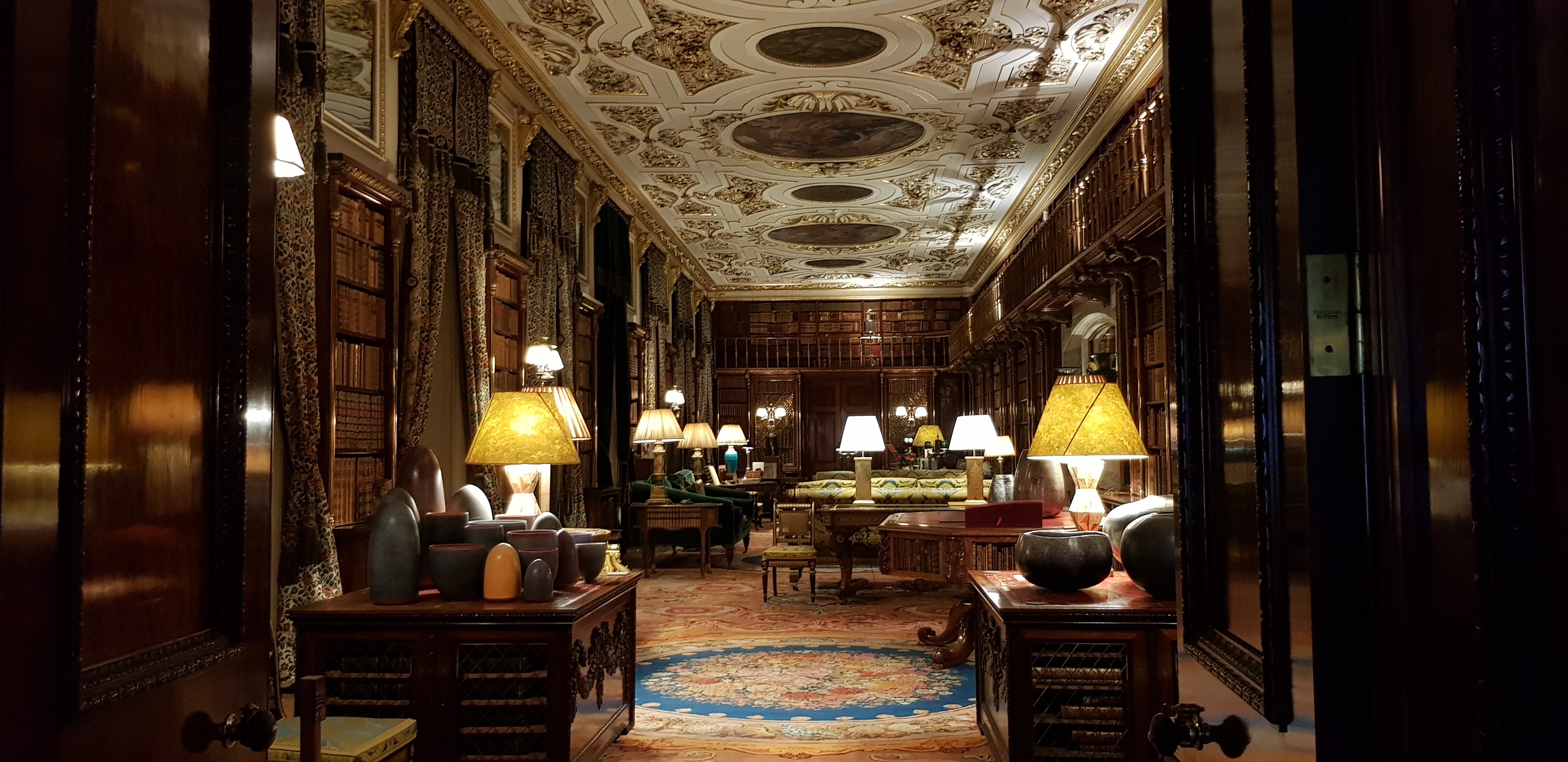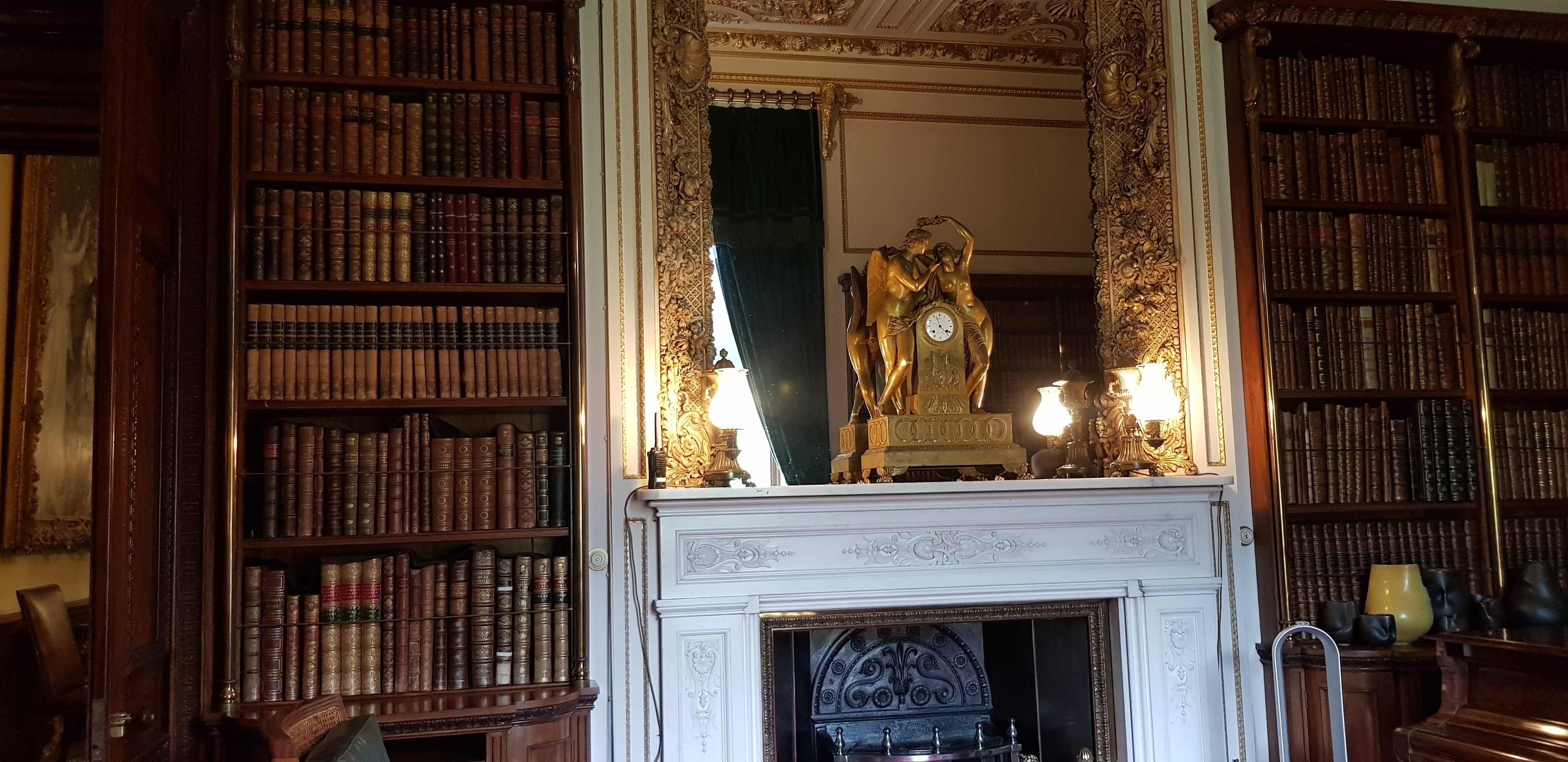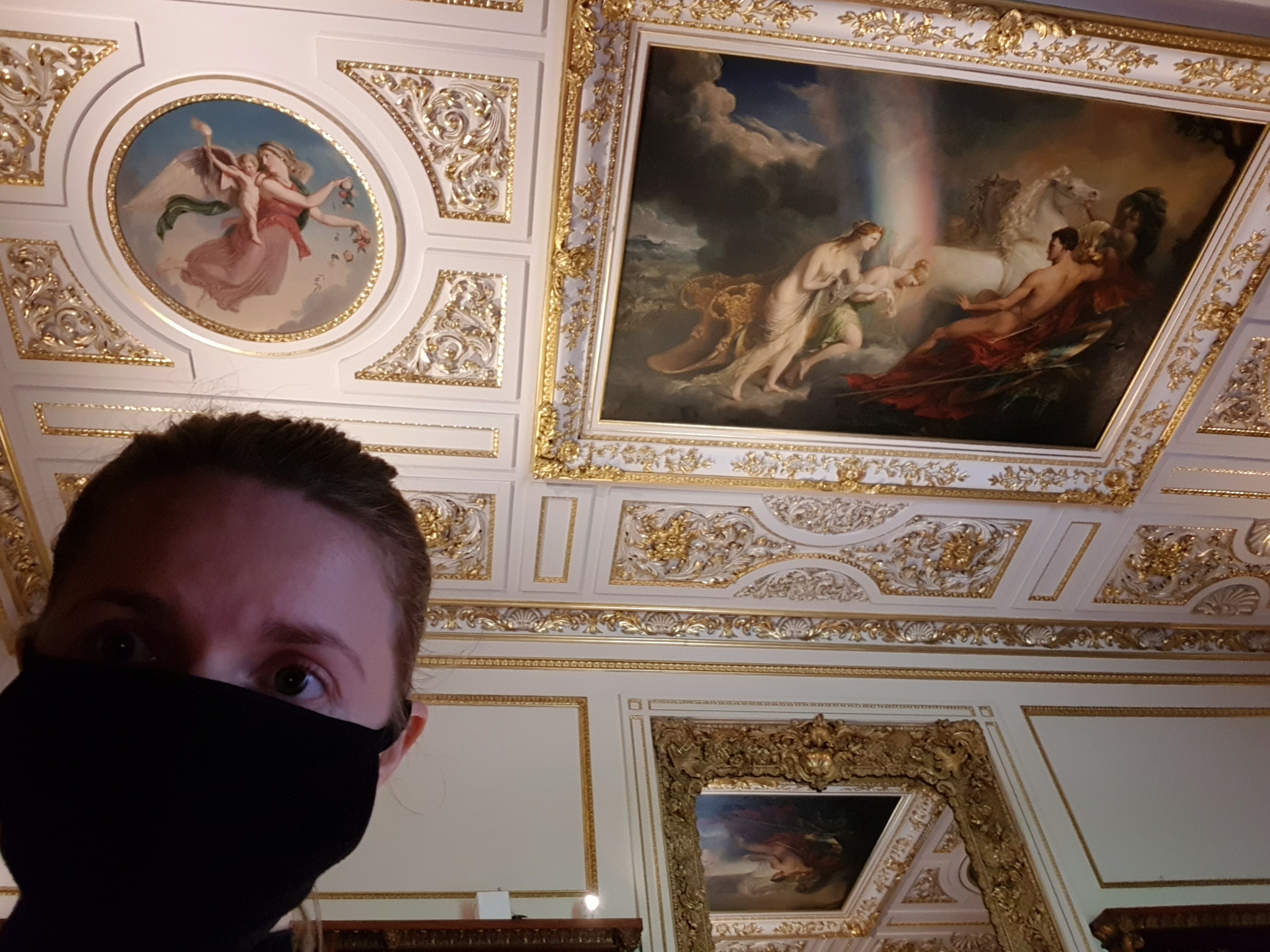 Beautiful painting - it attracted my view especially because it has something my next book contains to... can you guess what it is?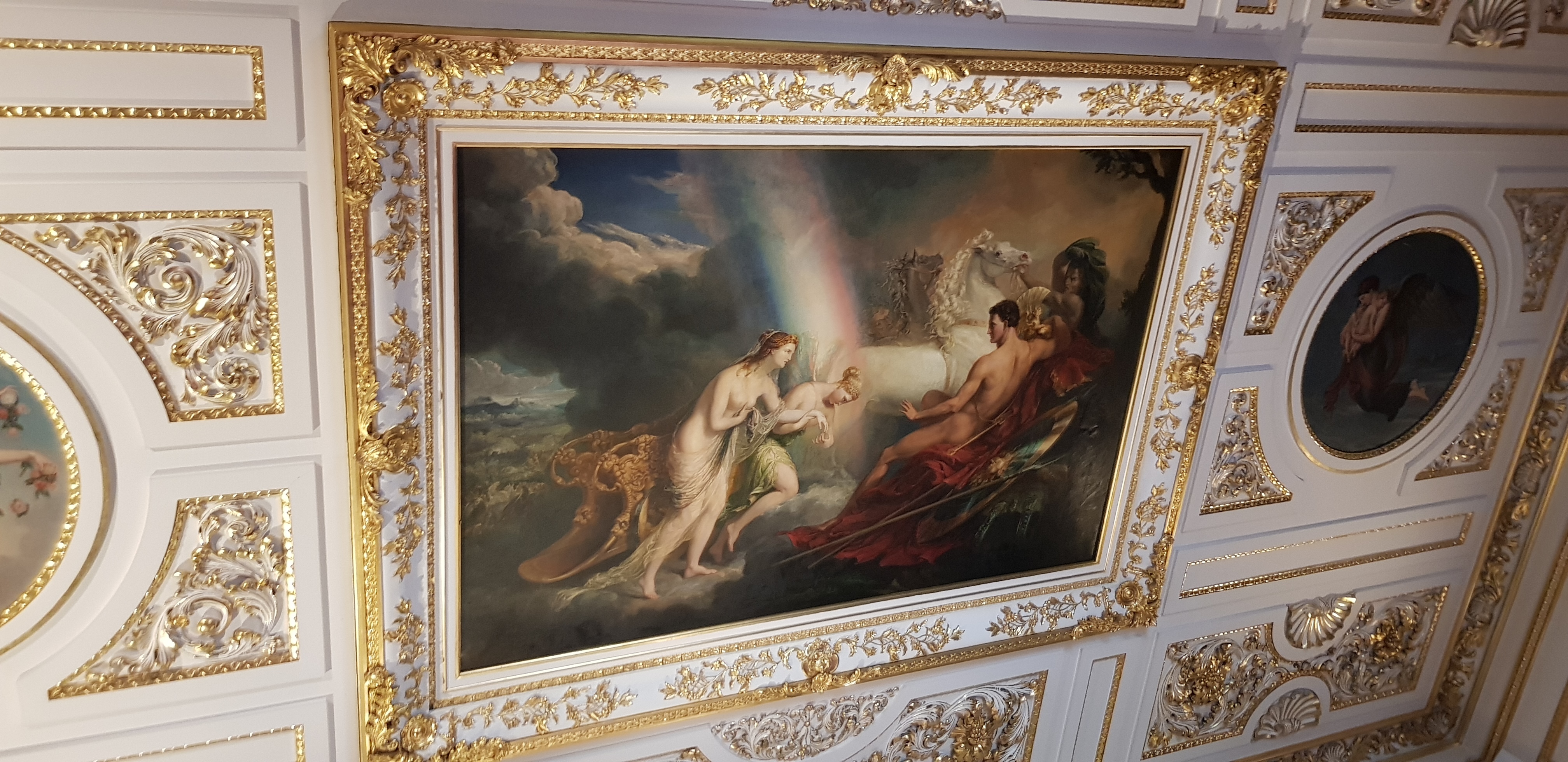 My favourite part of the house visit was the library, as you can probably guess.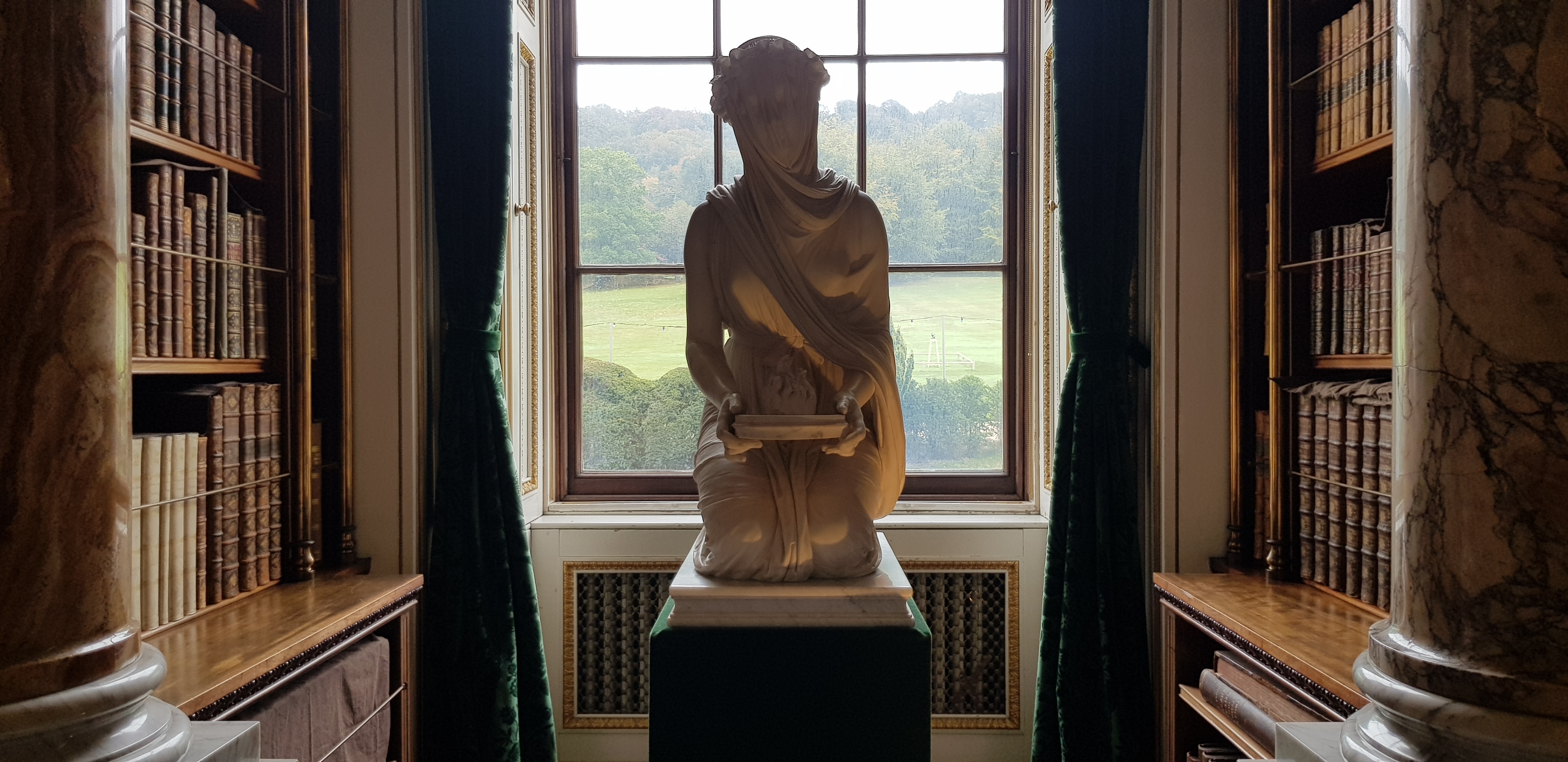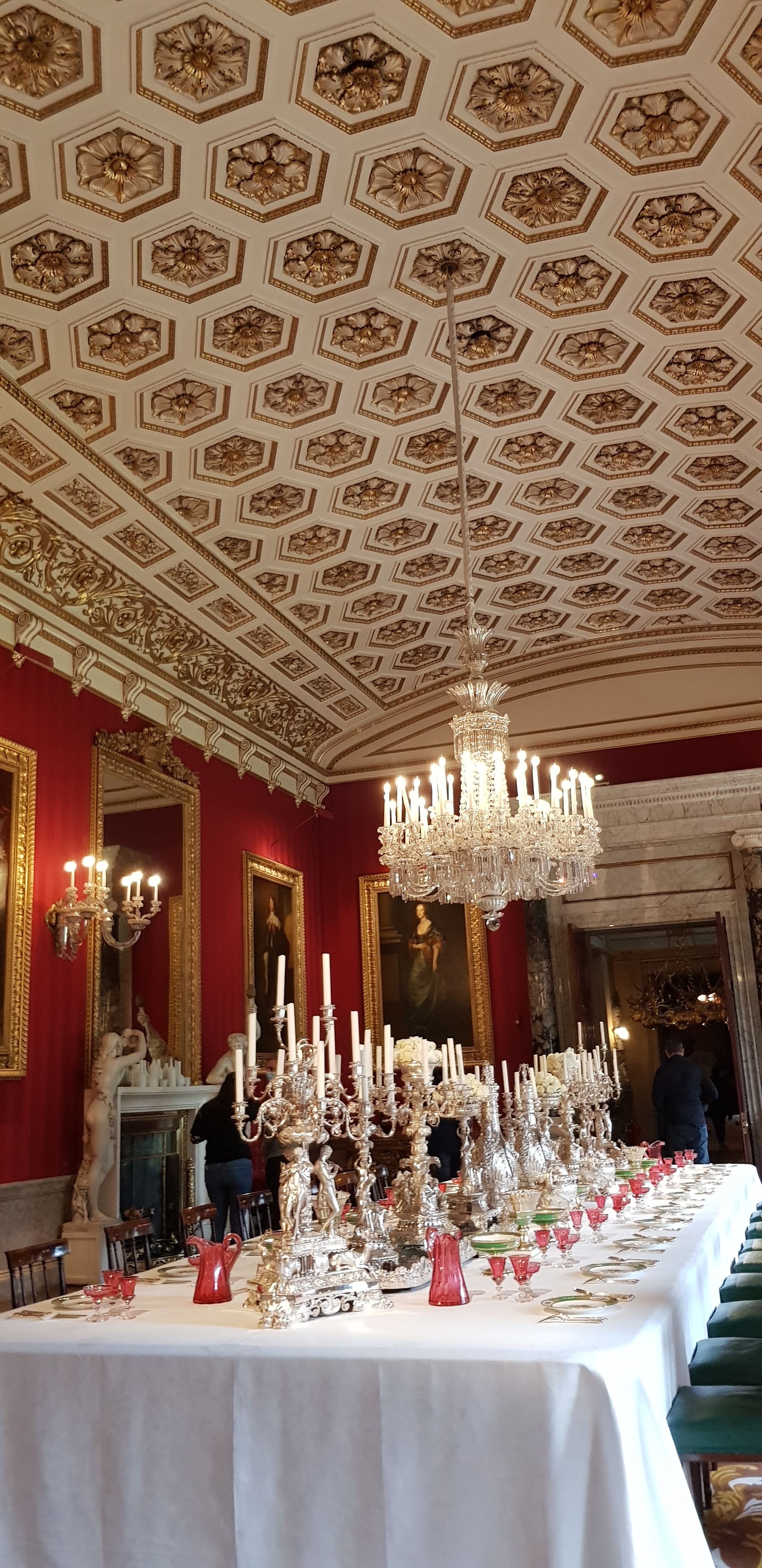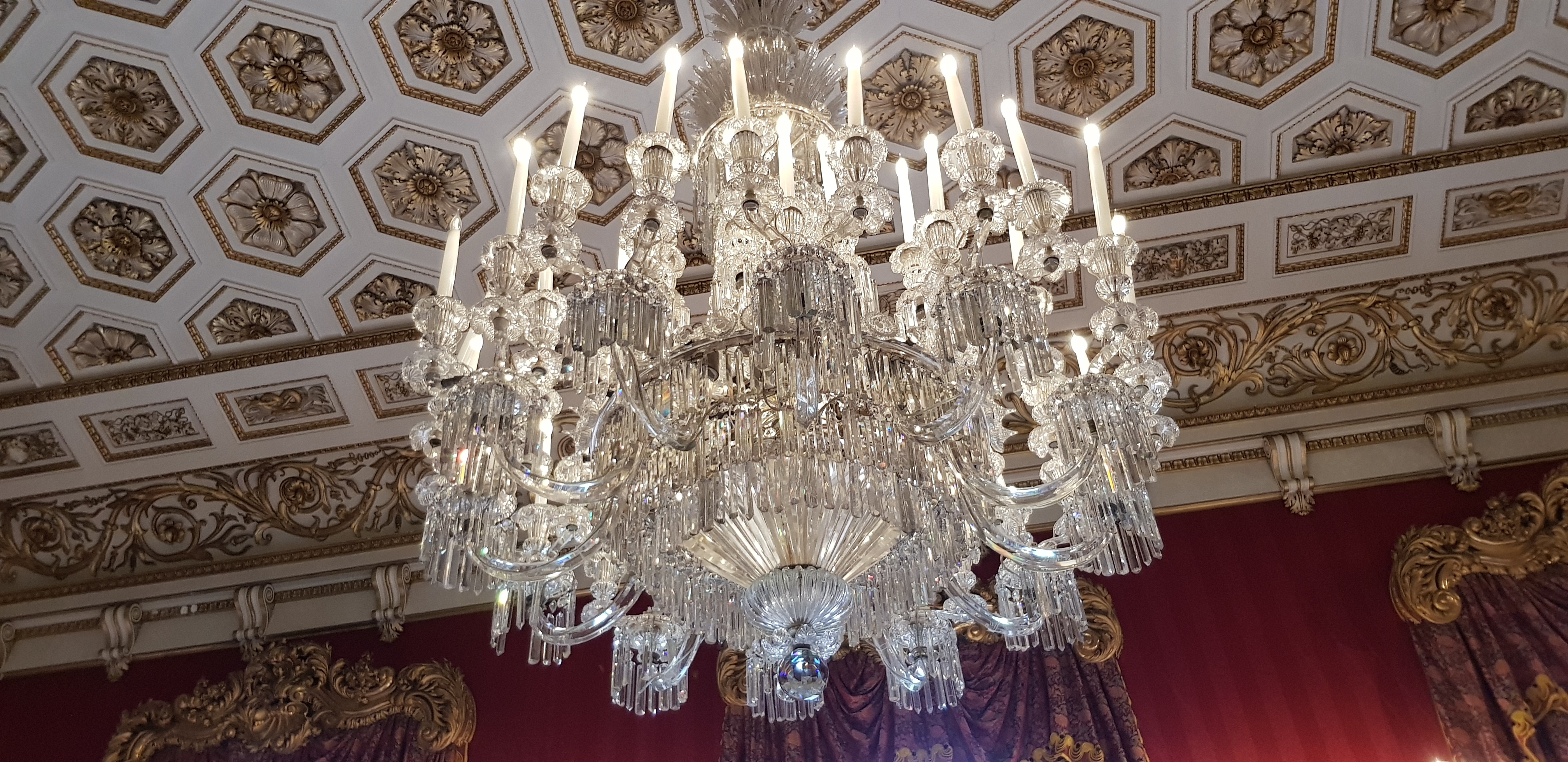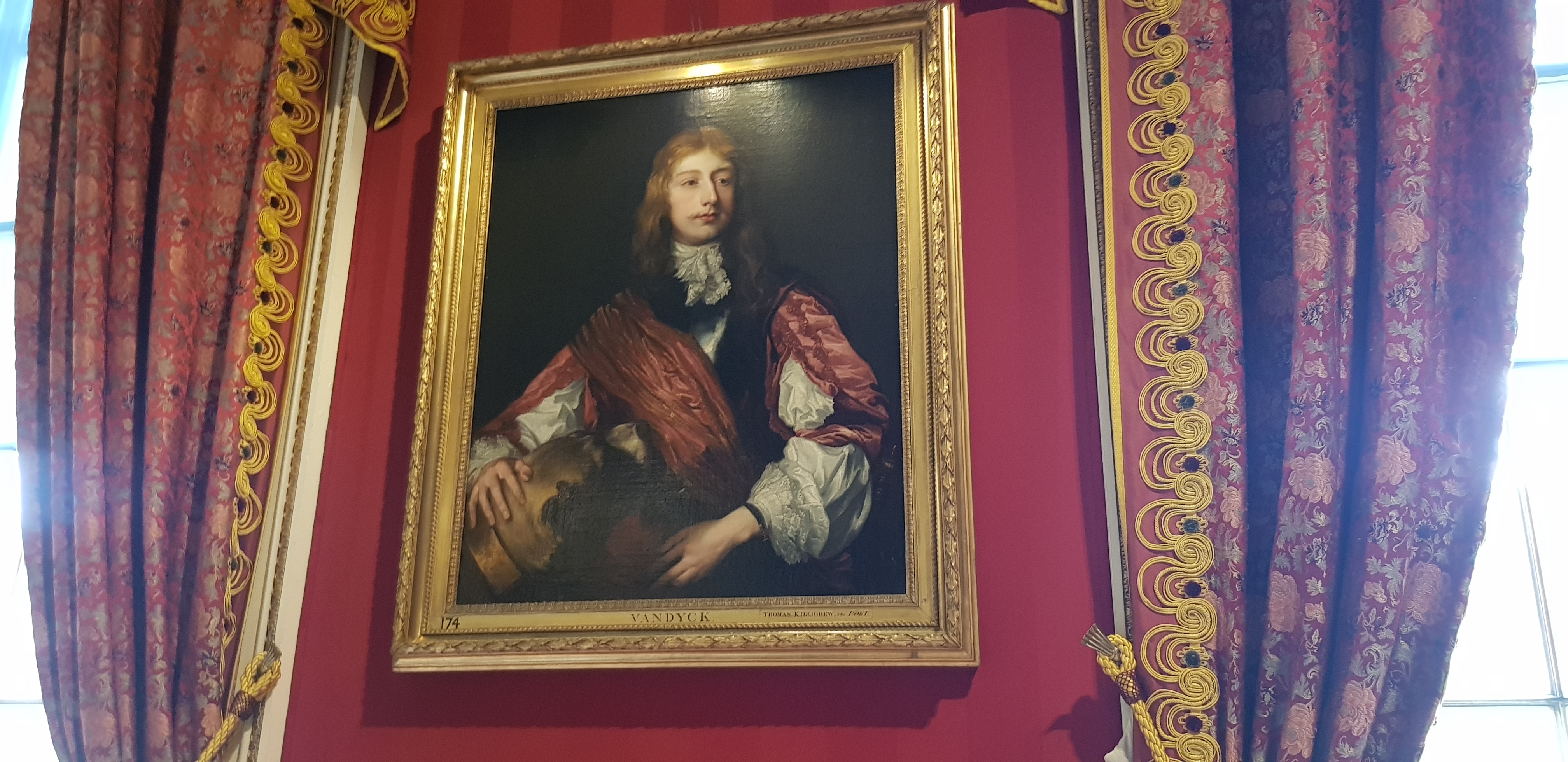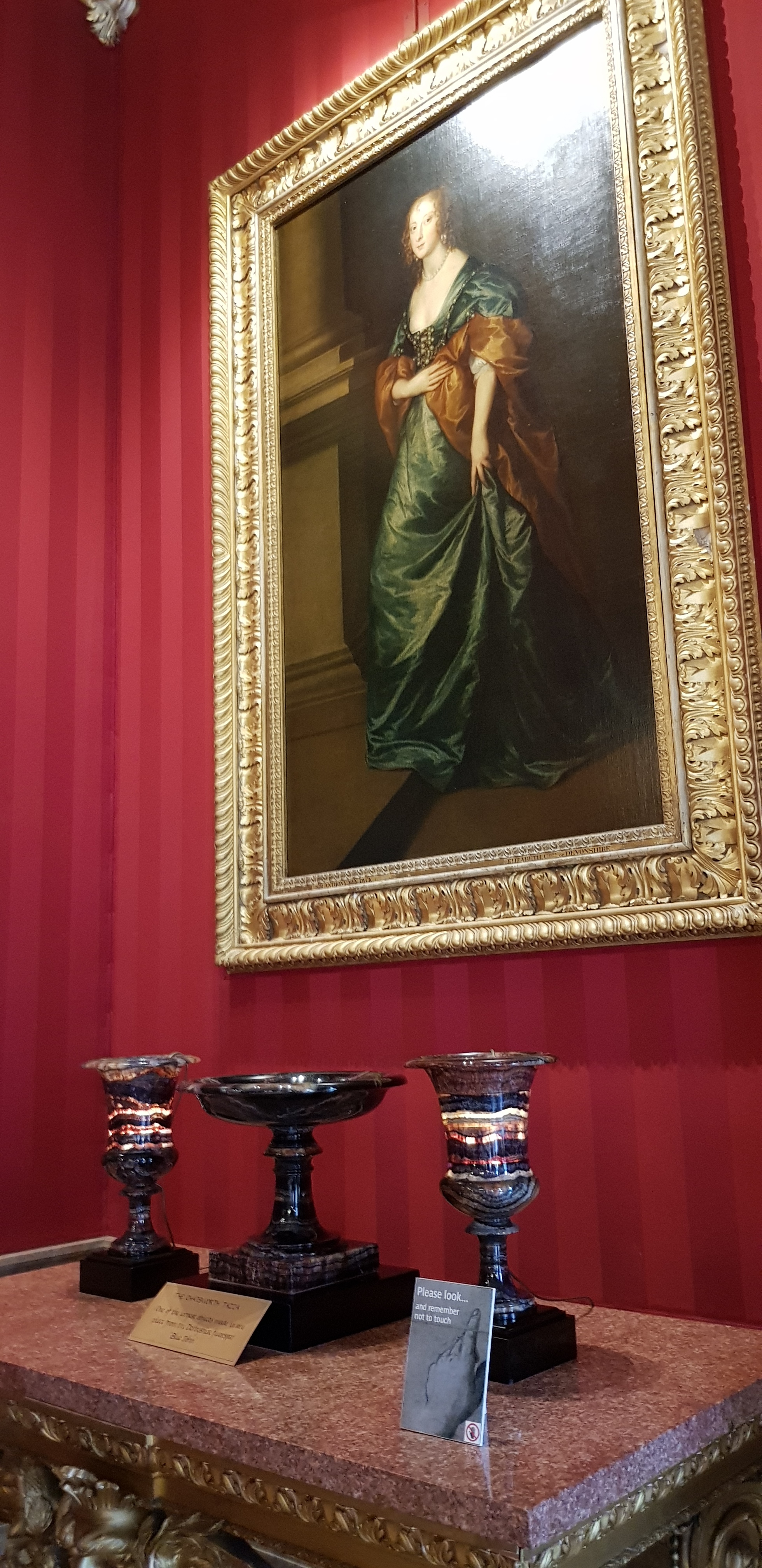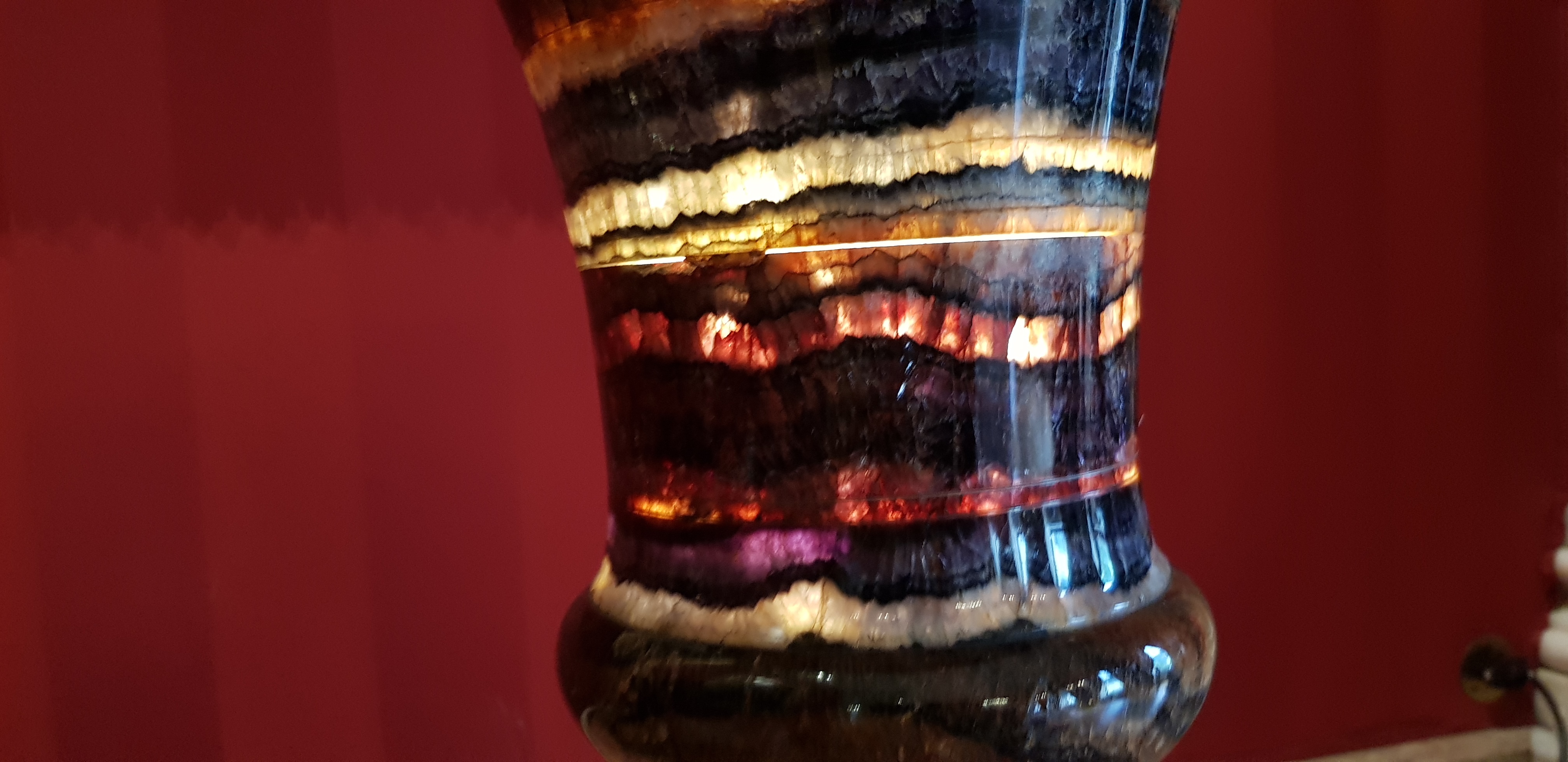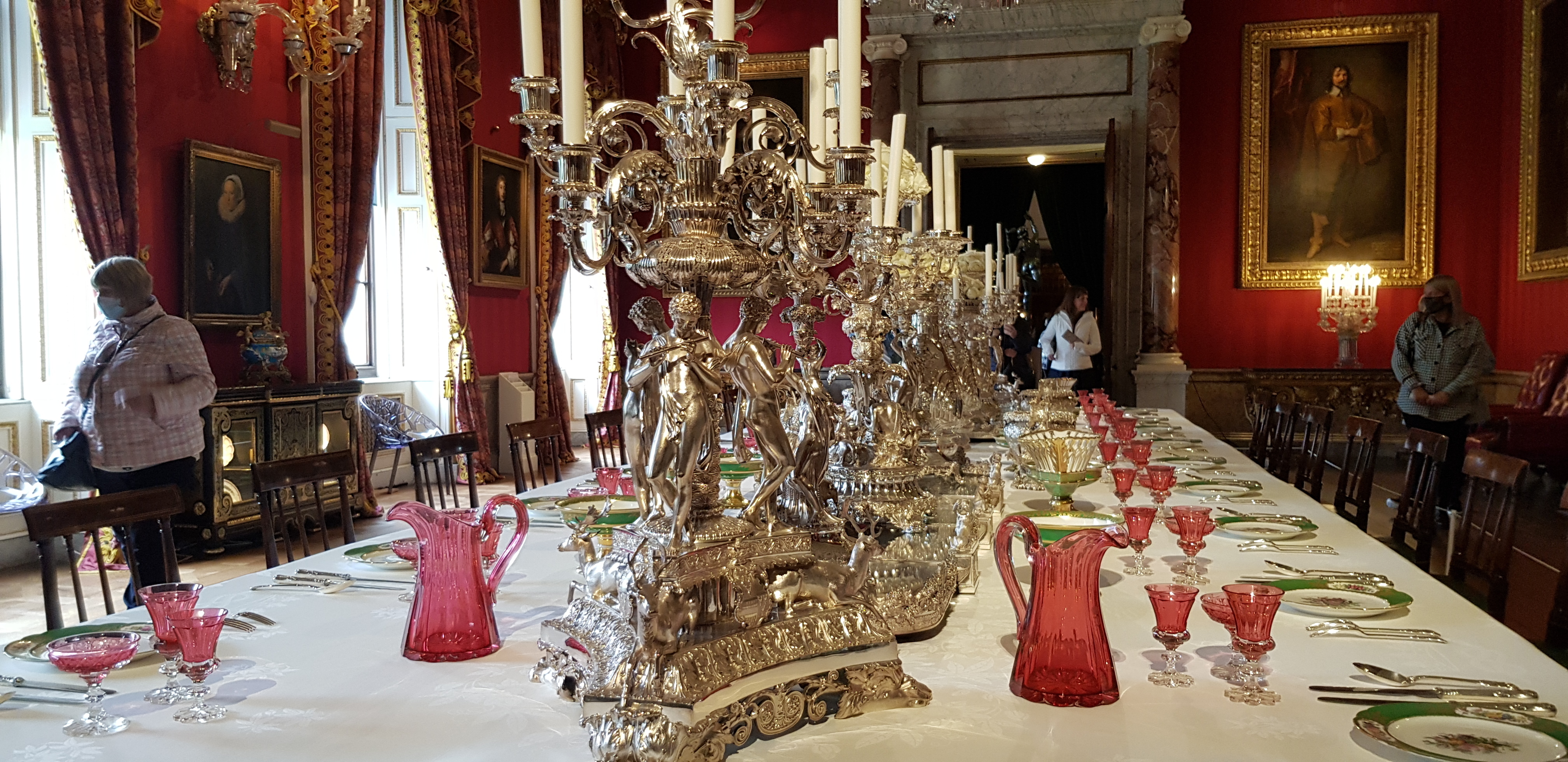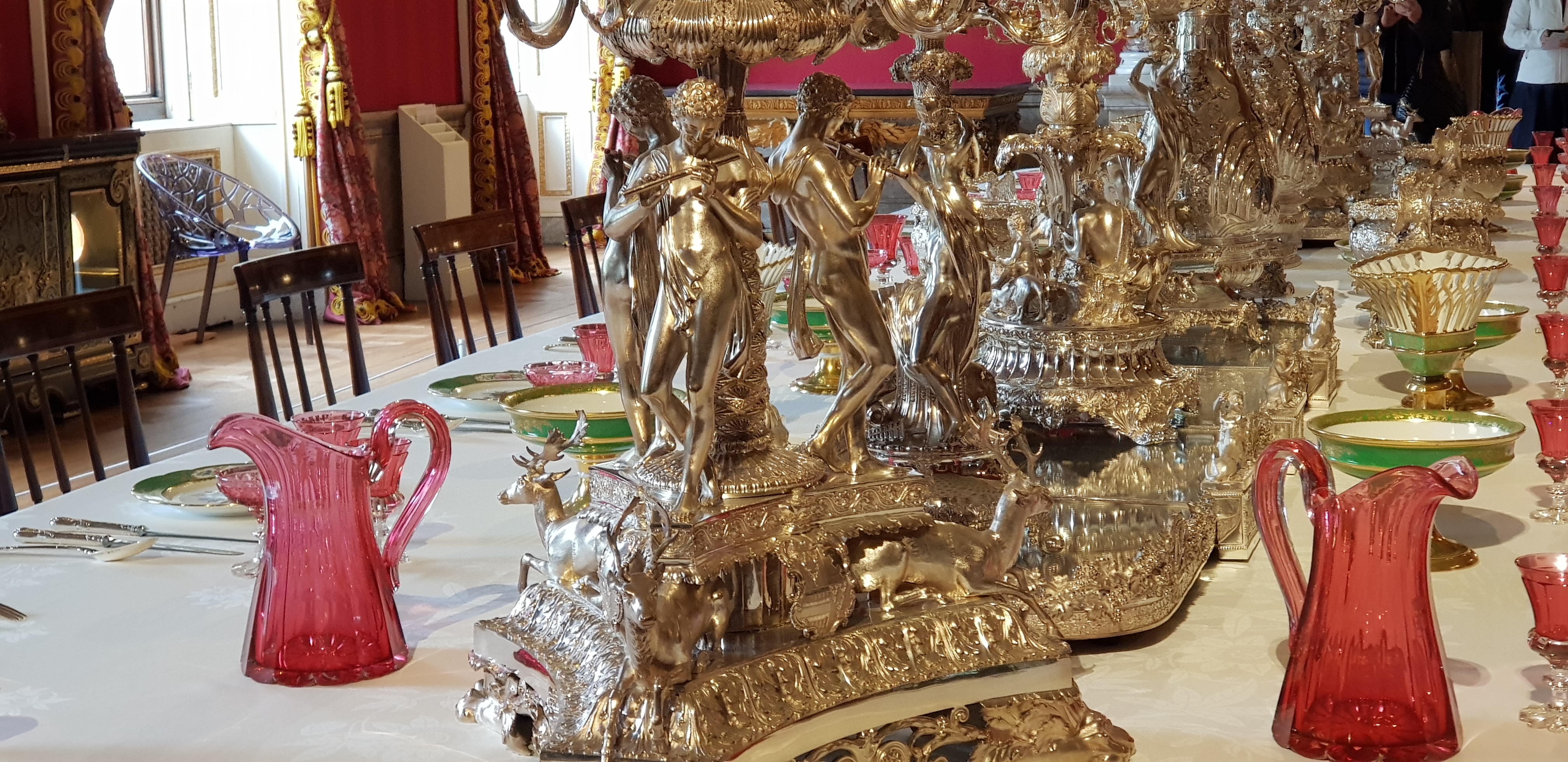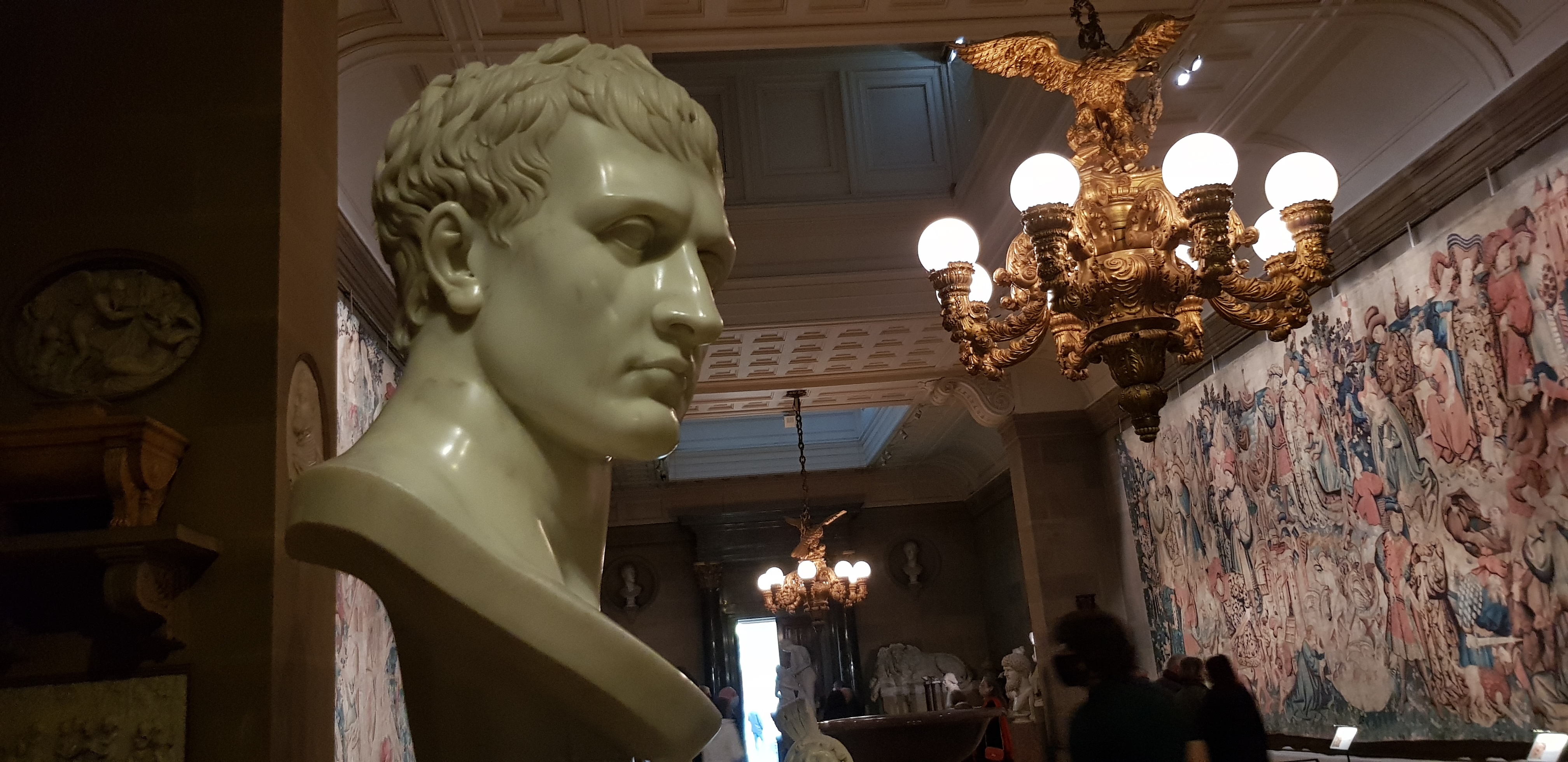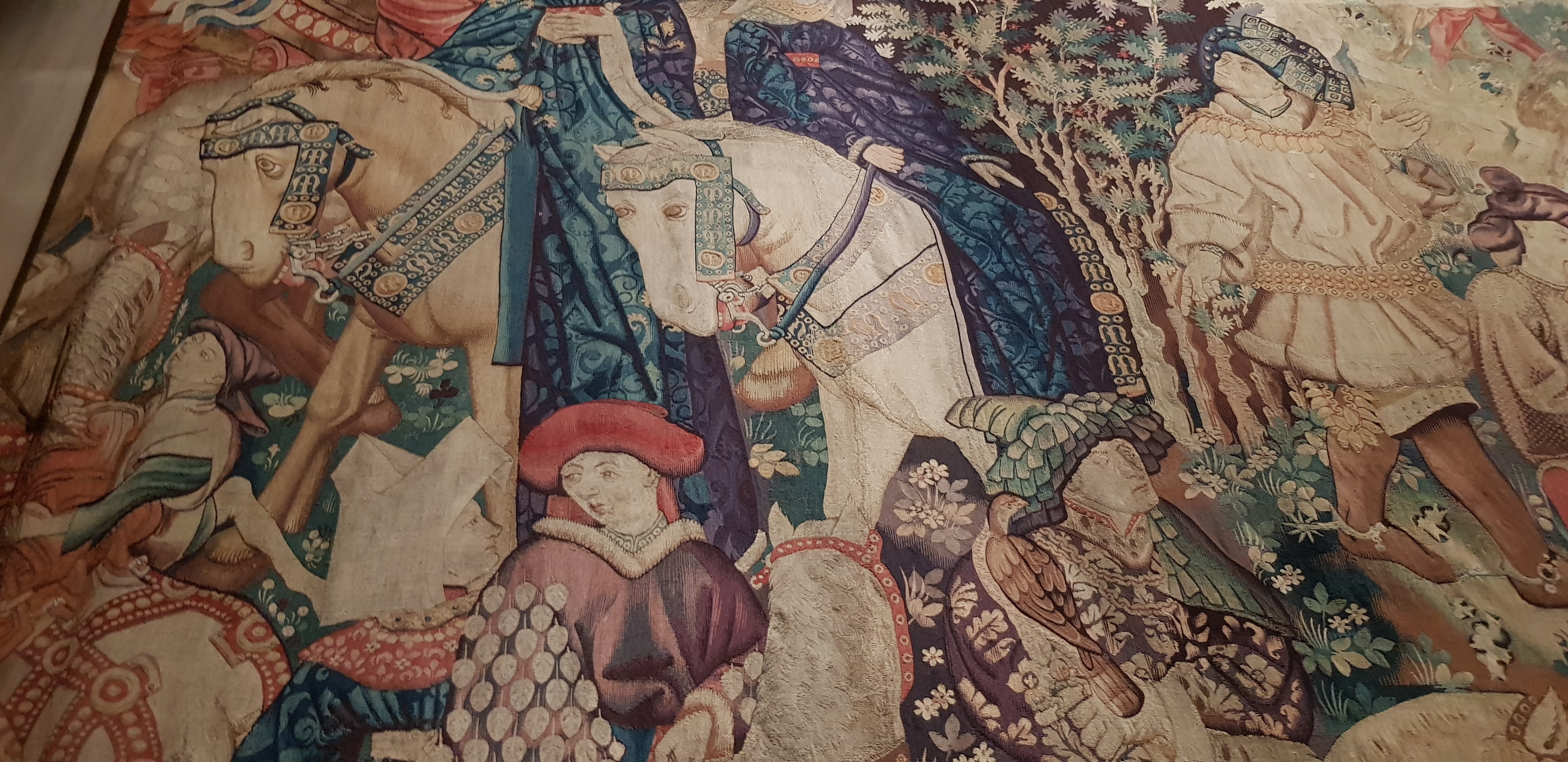 Stunning tapestry work...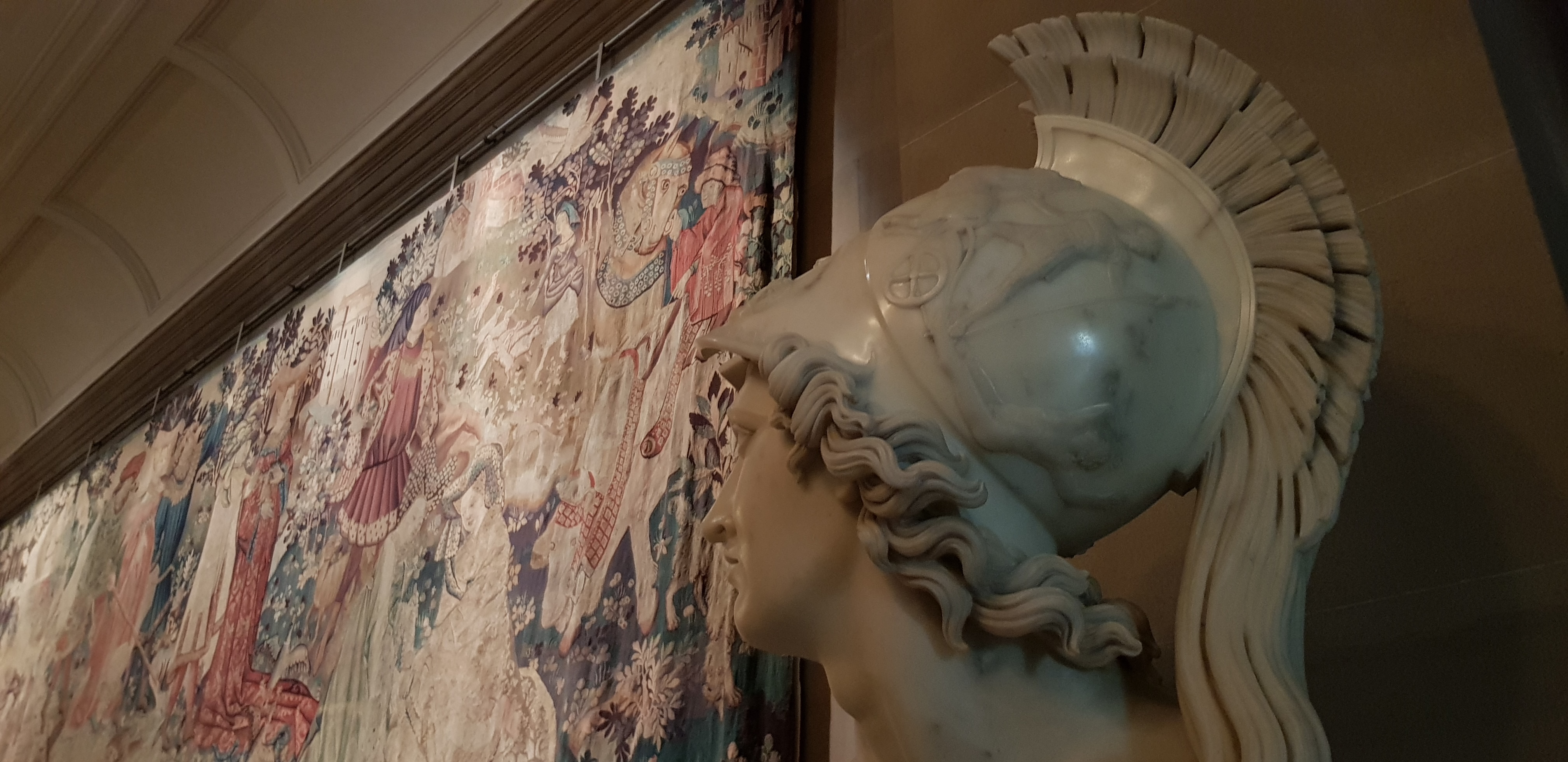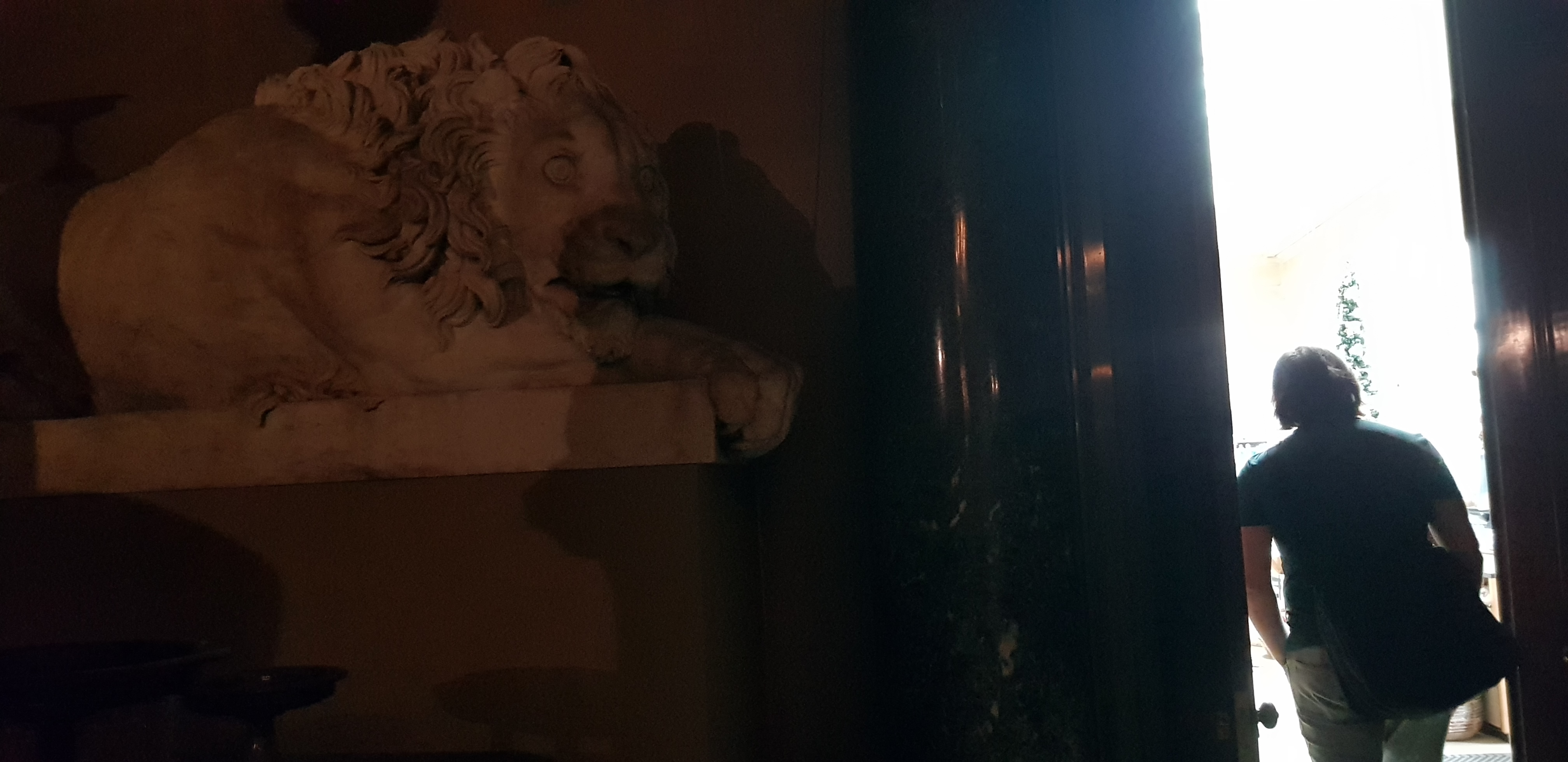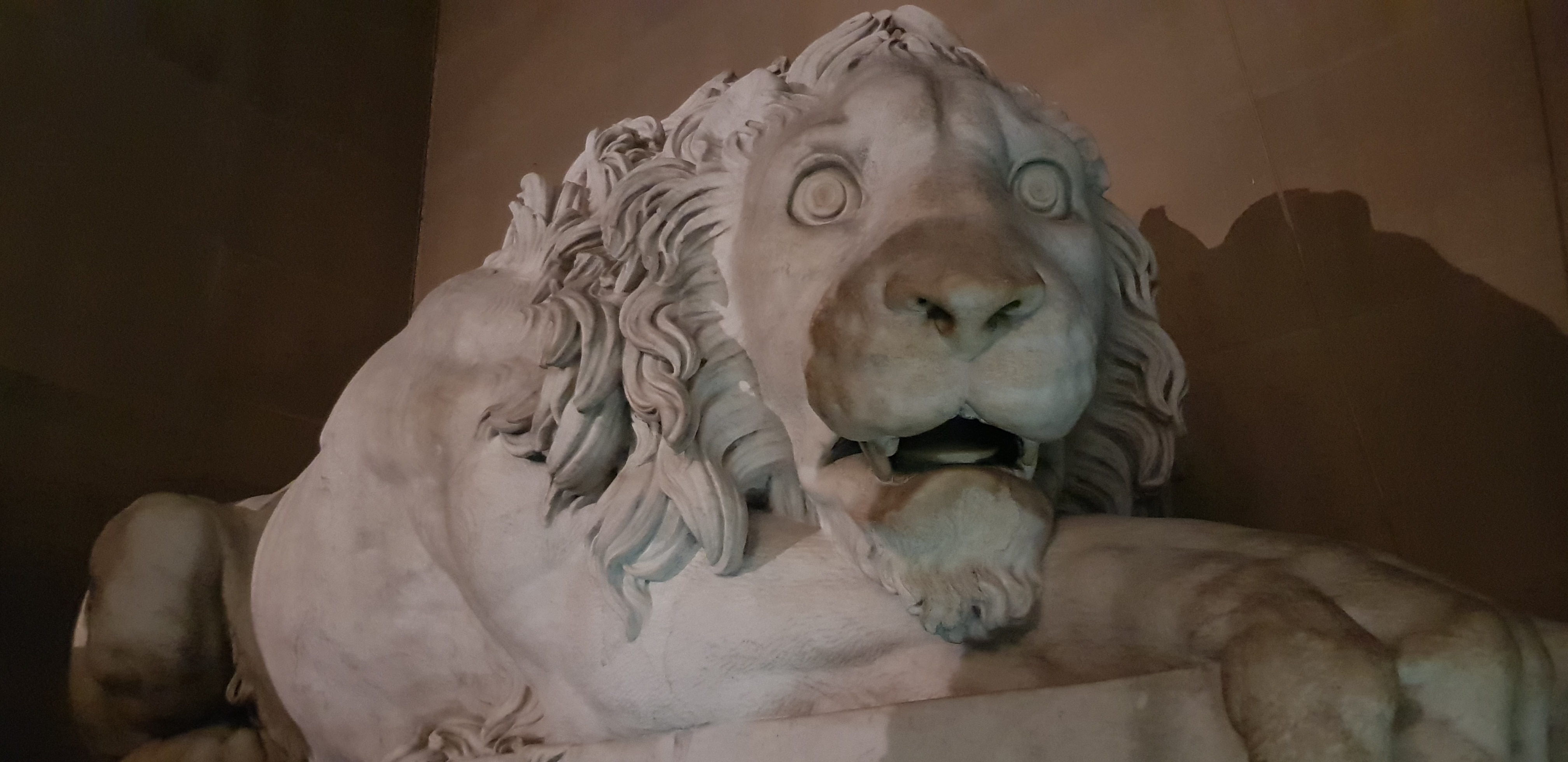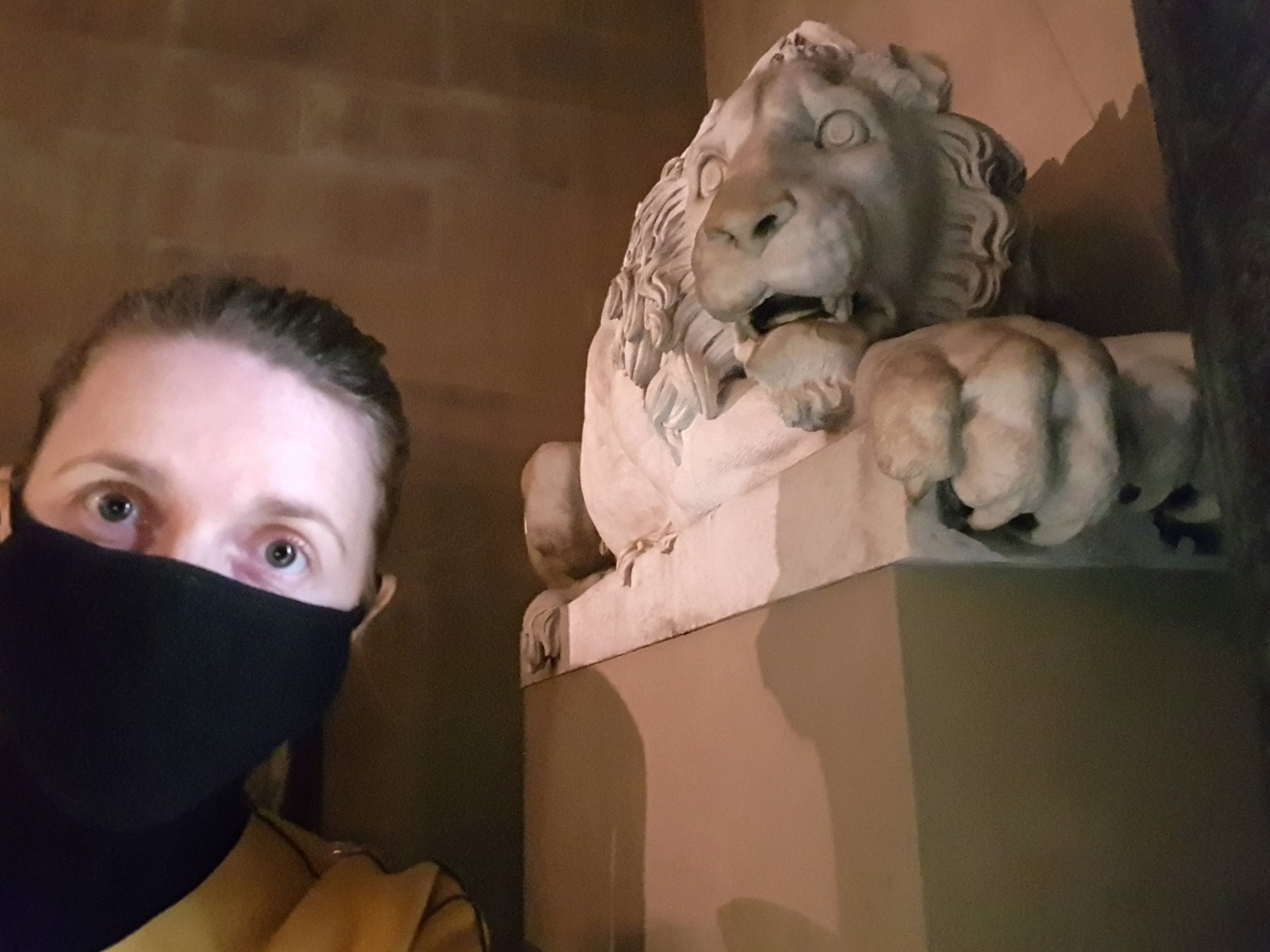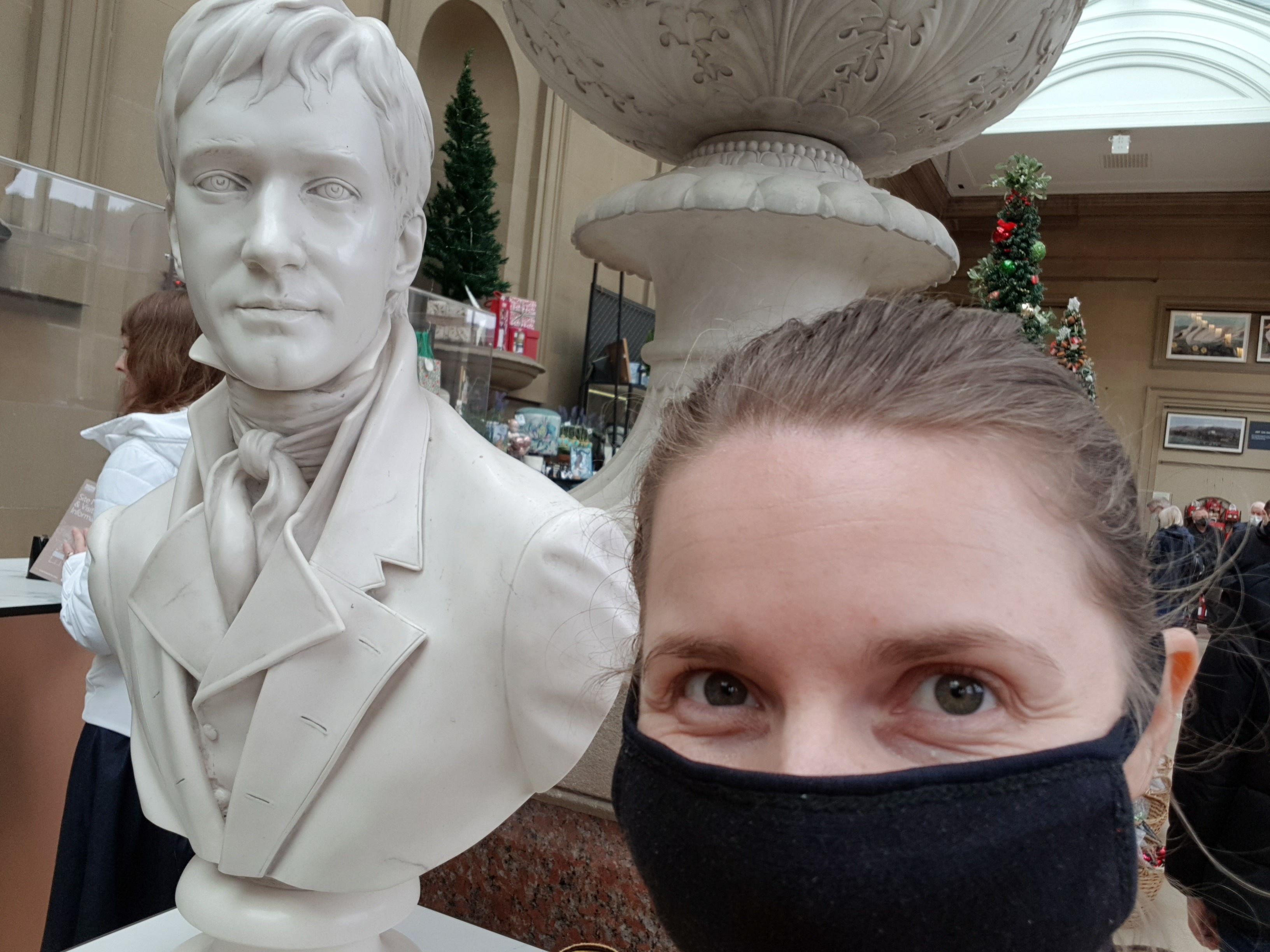 With Mr Darcy aka Matthew Macfadyen (who is currently brilliant in Succession)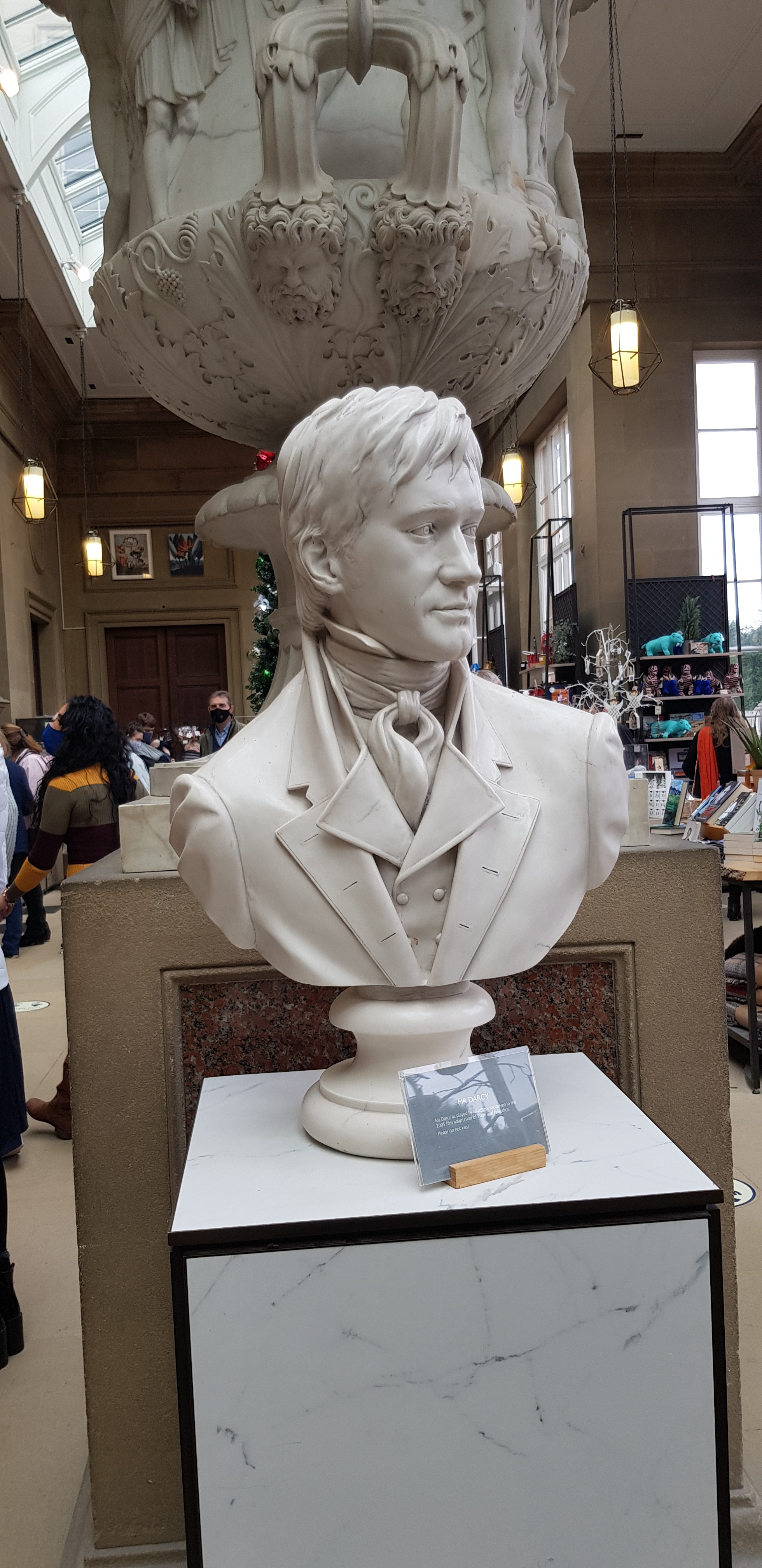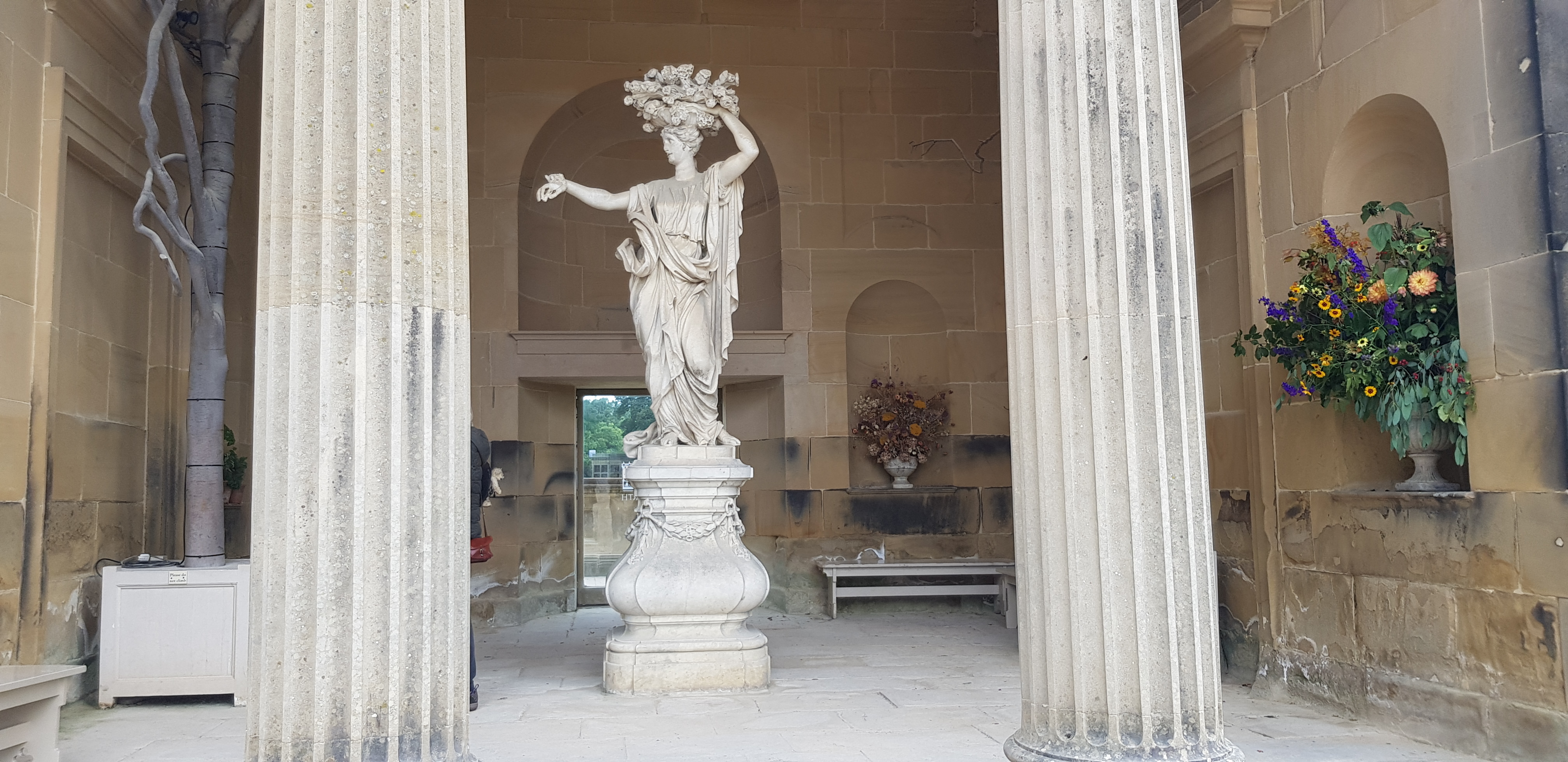 Goddess Flora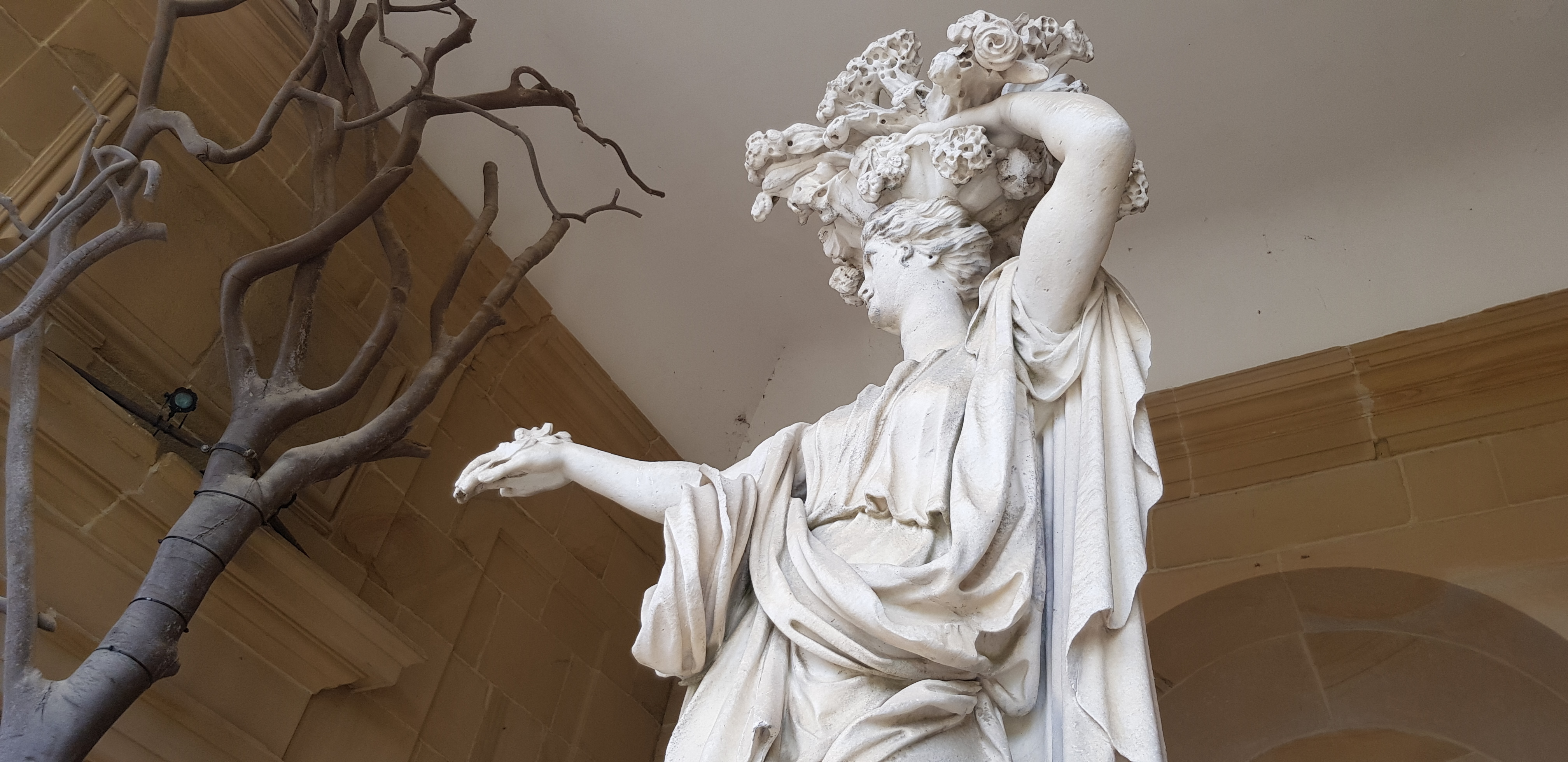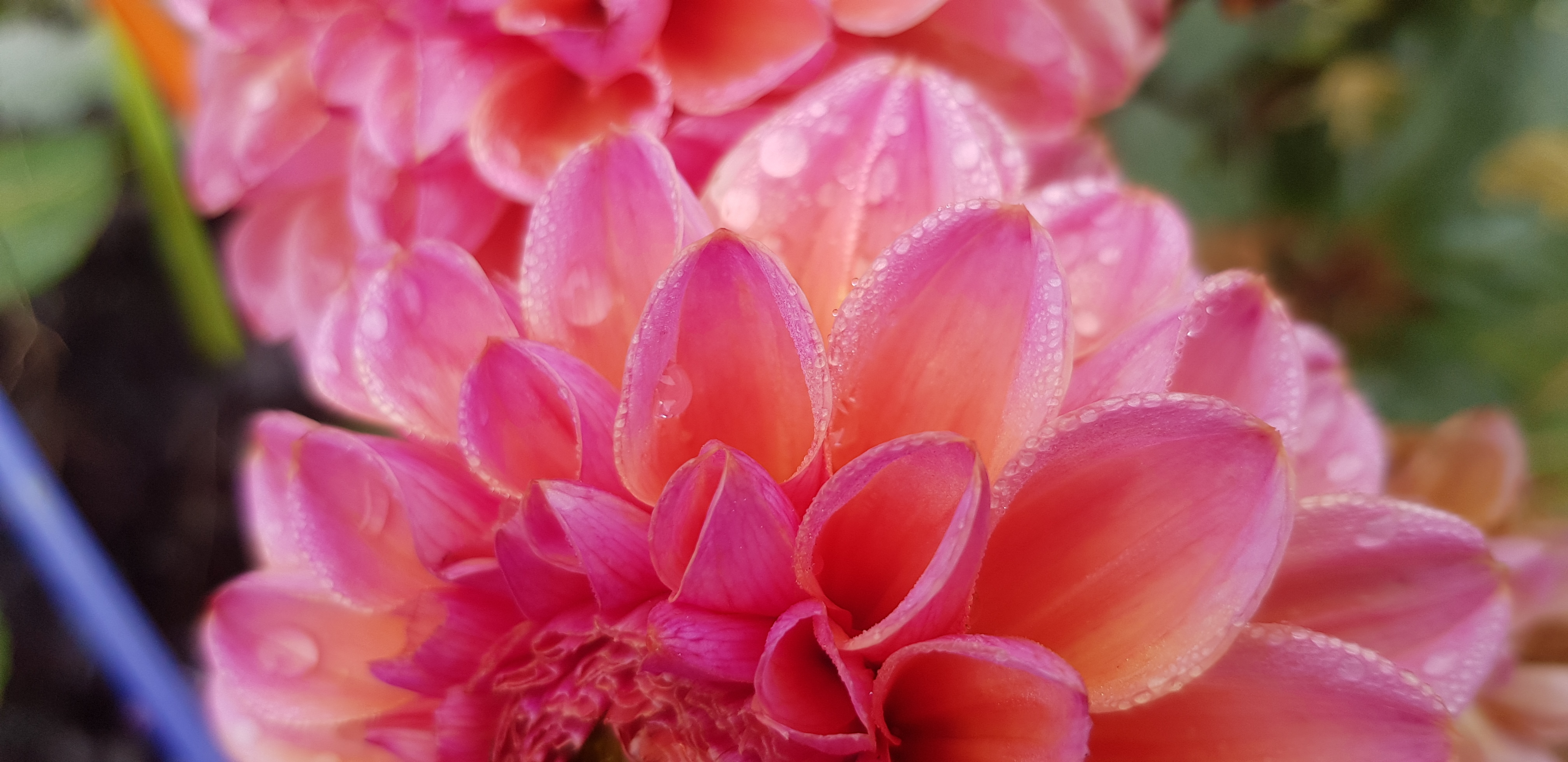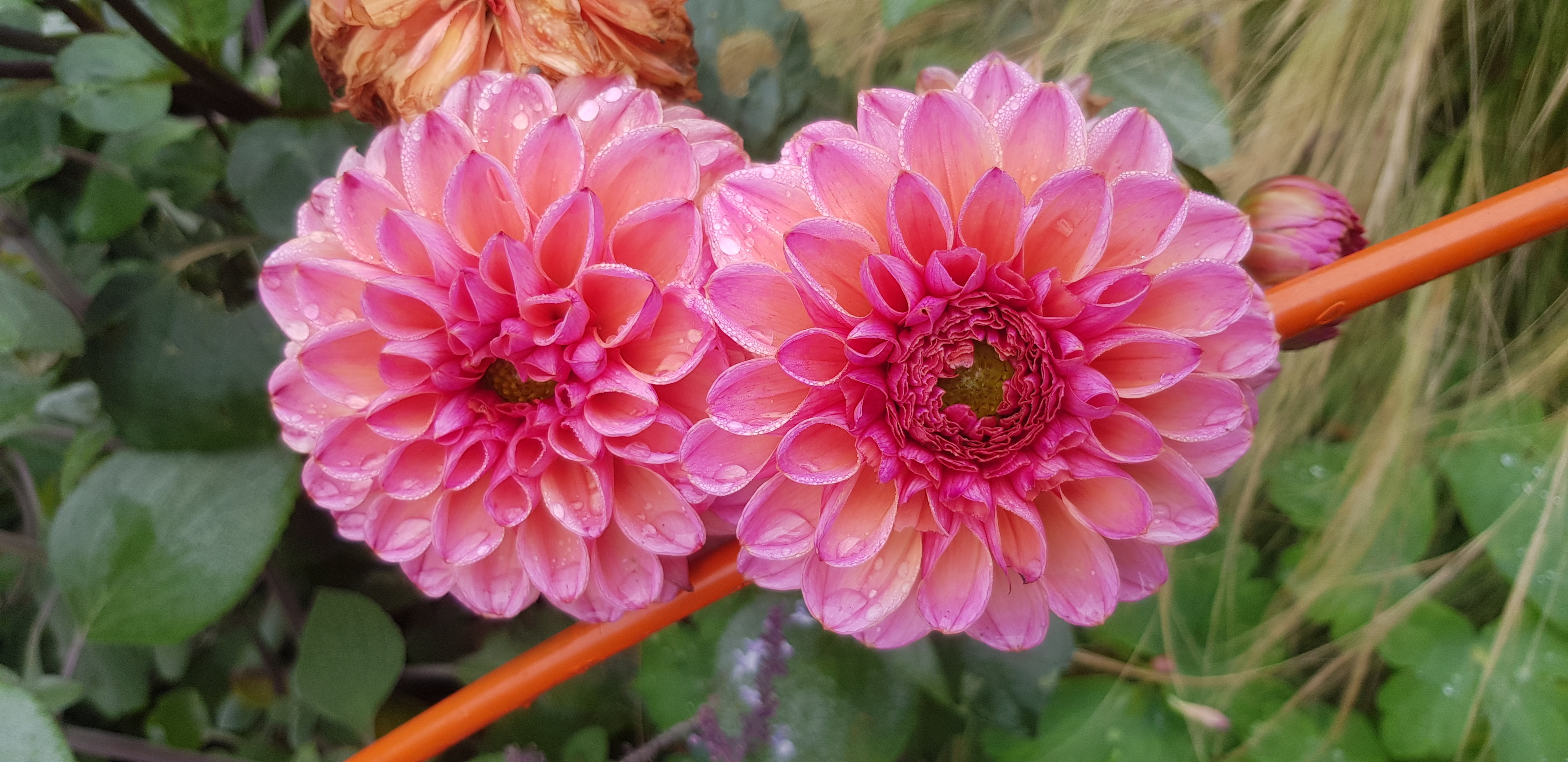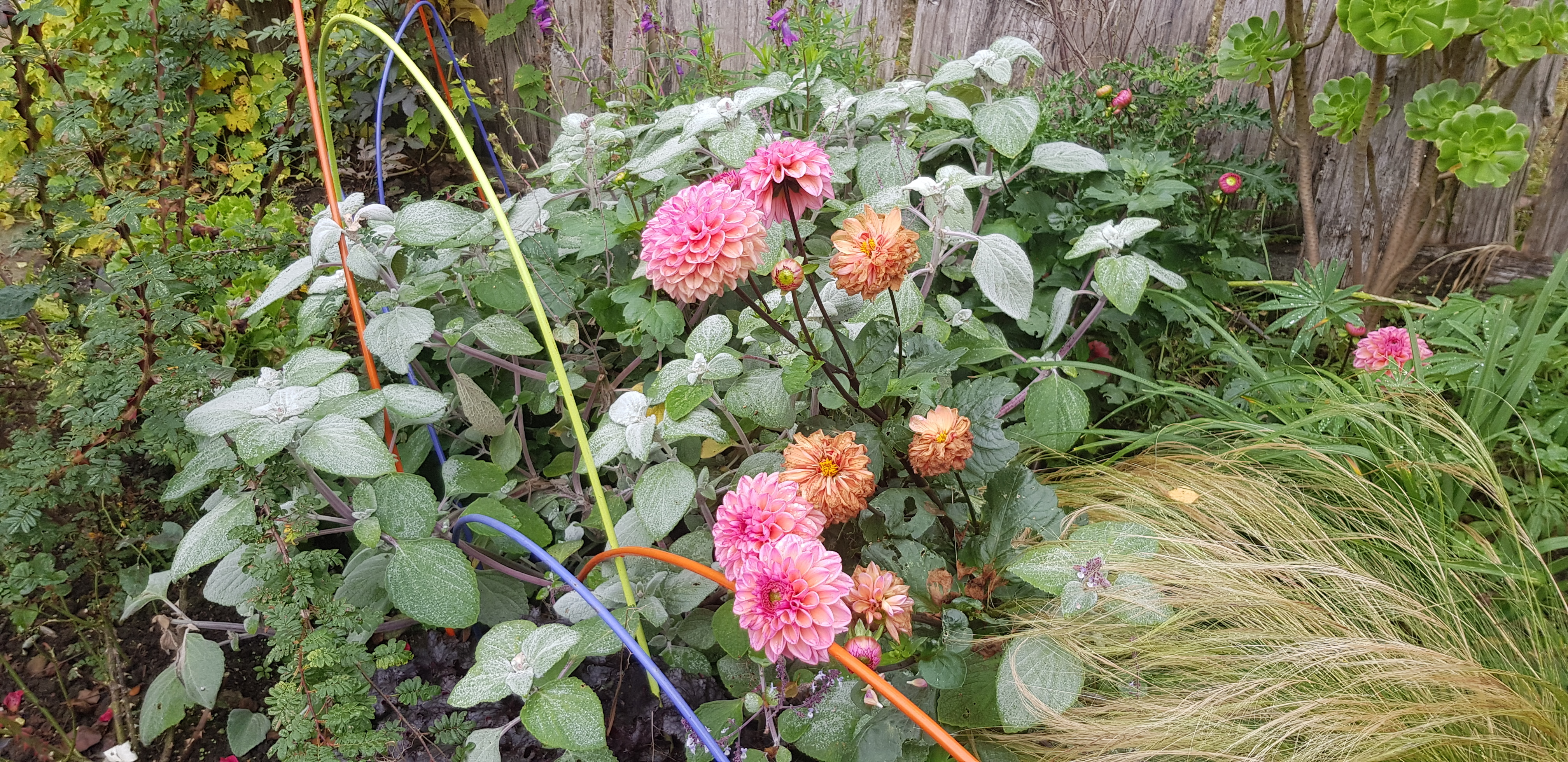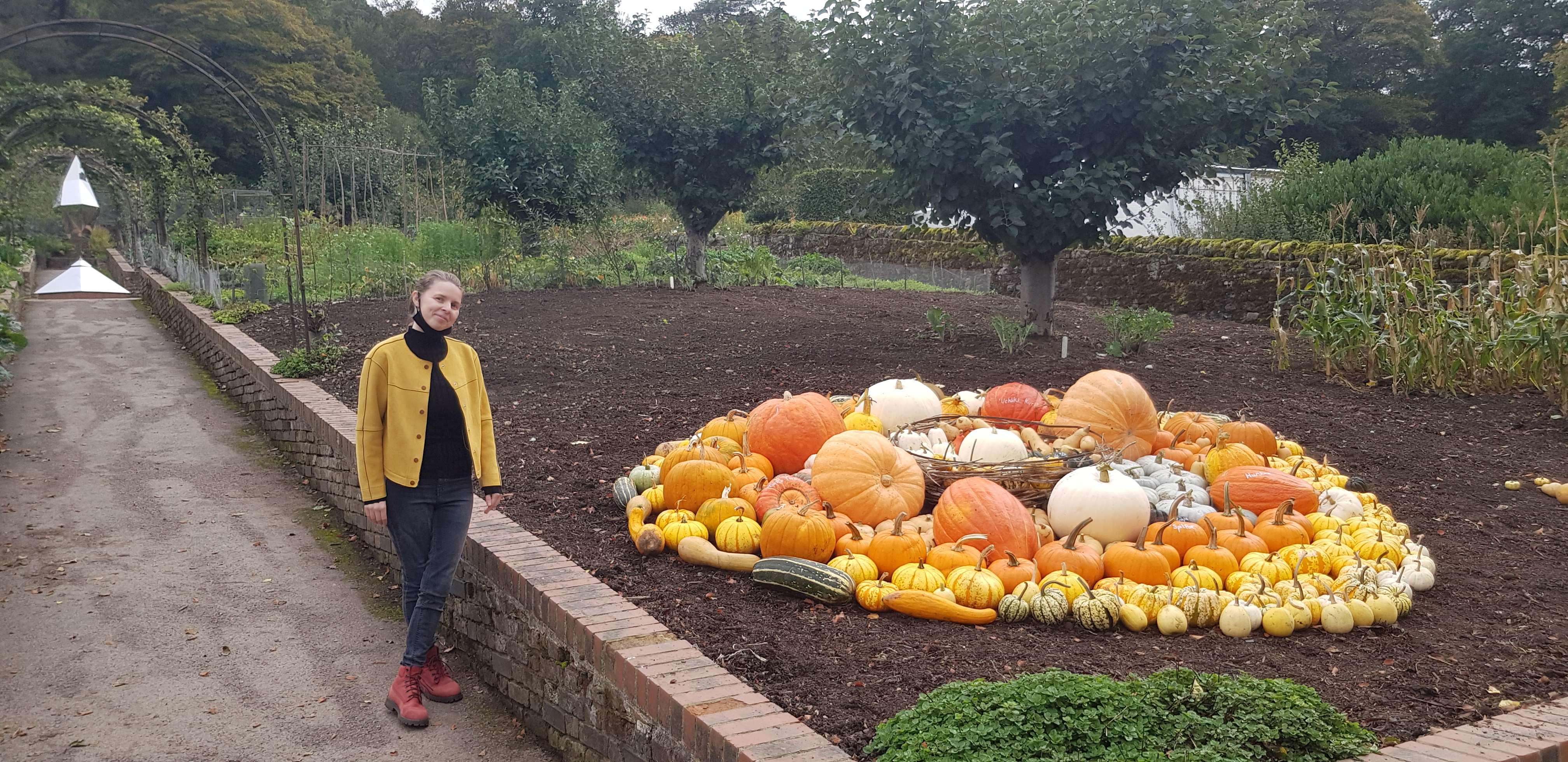 Near the pumkin patch, in anticipation of my next book...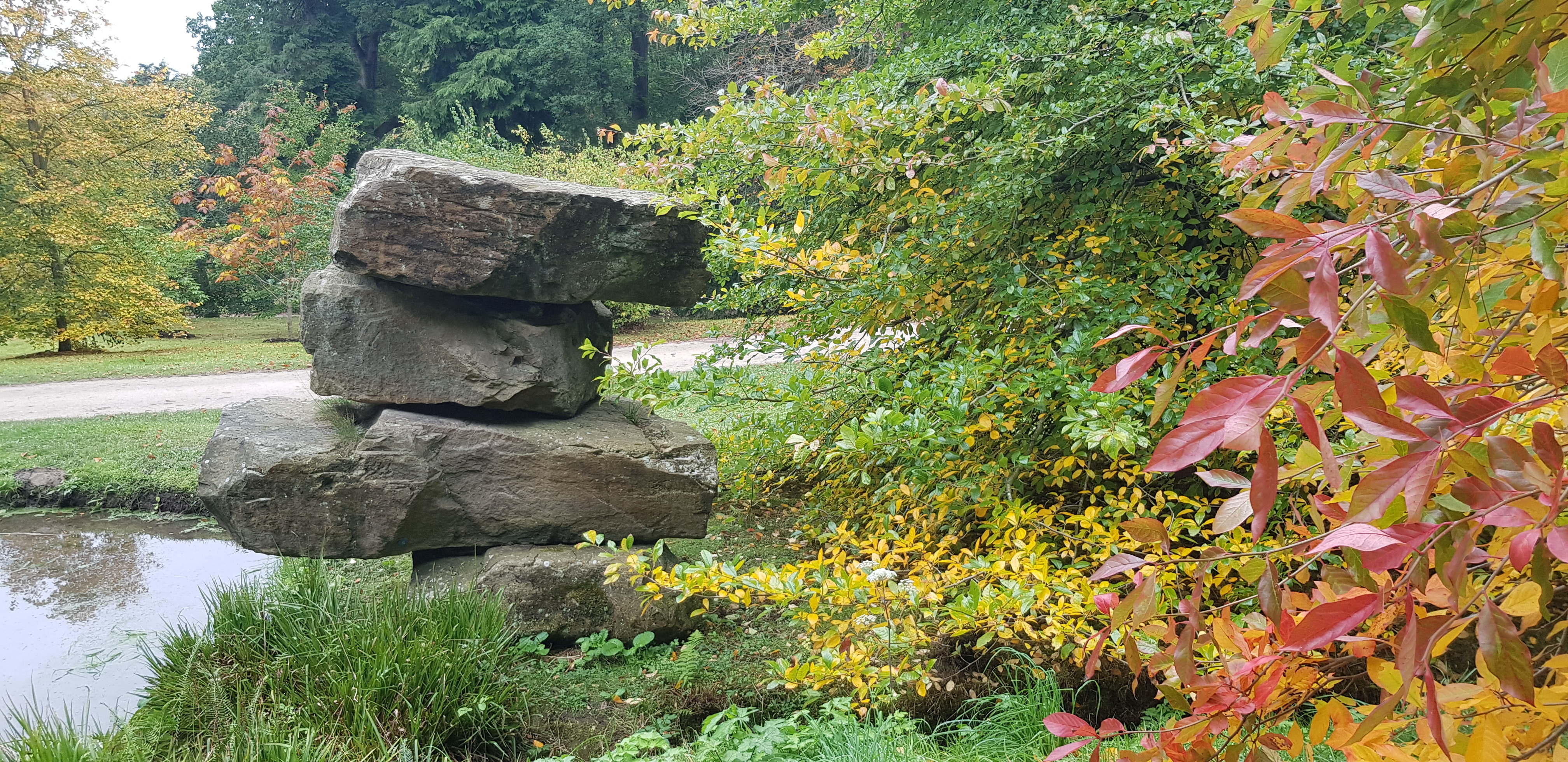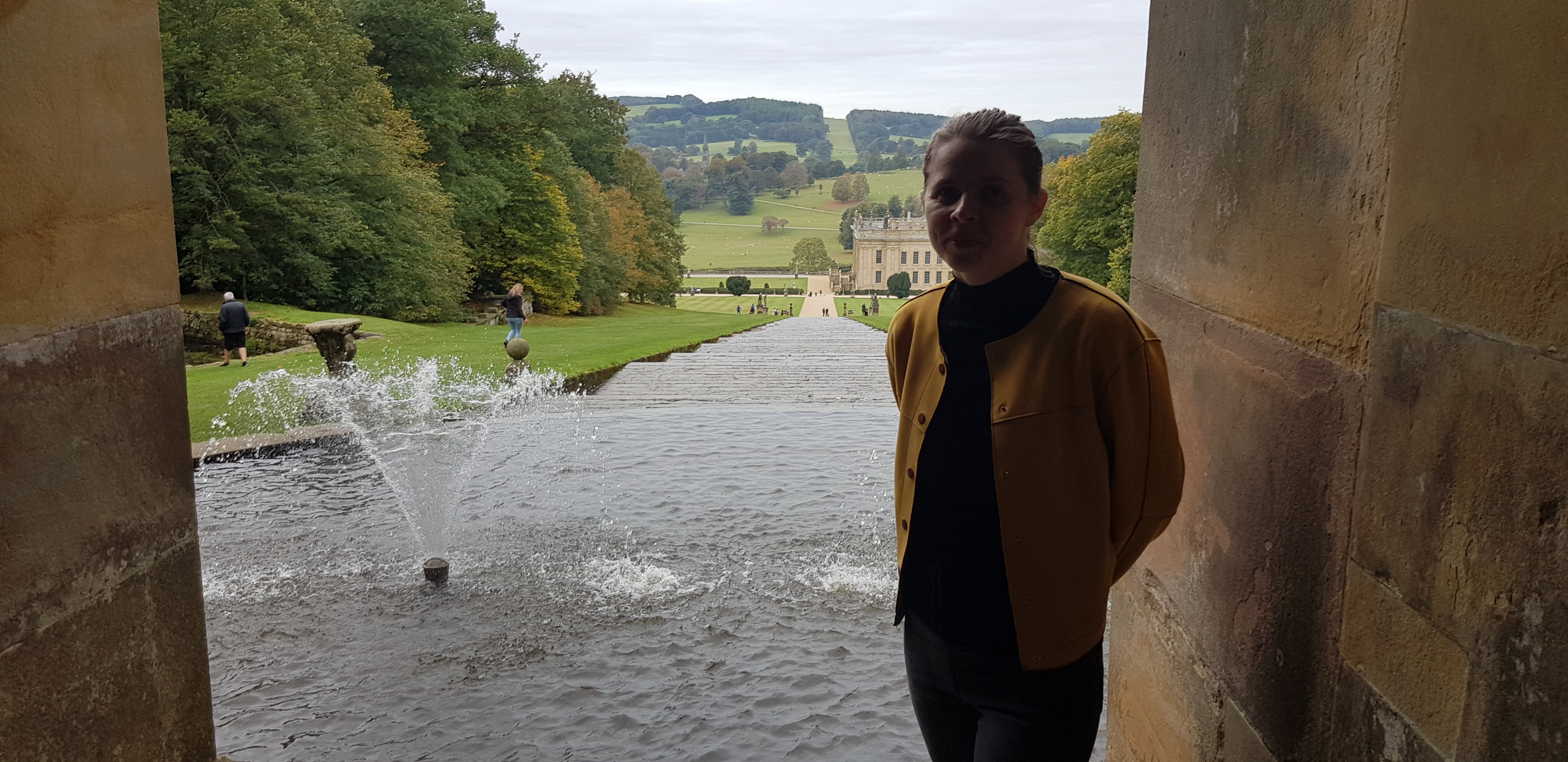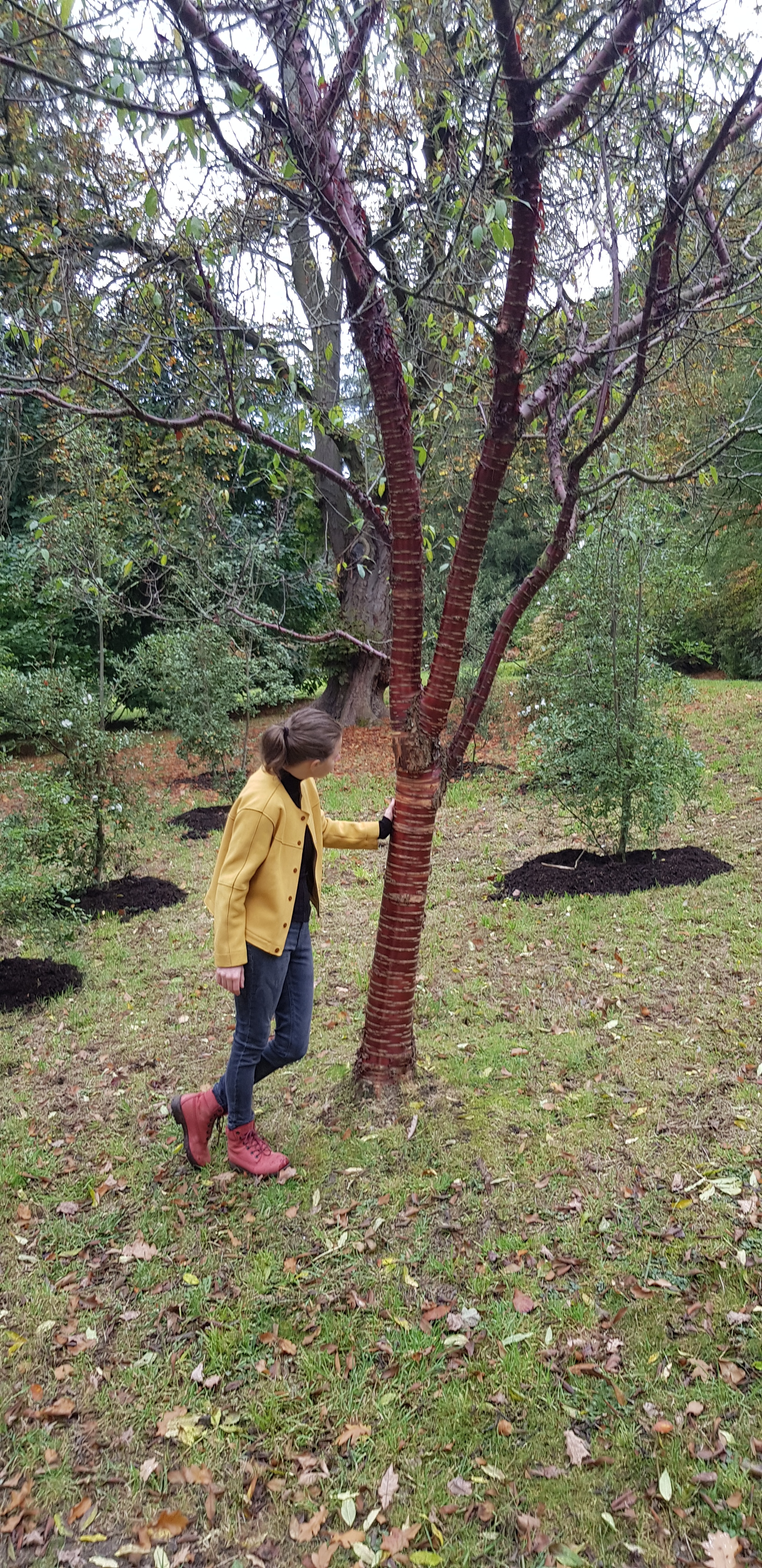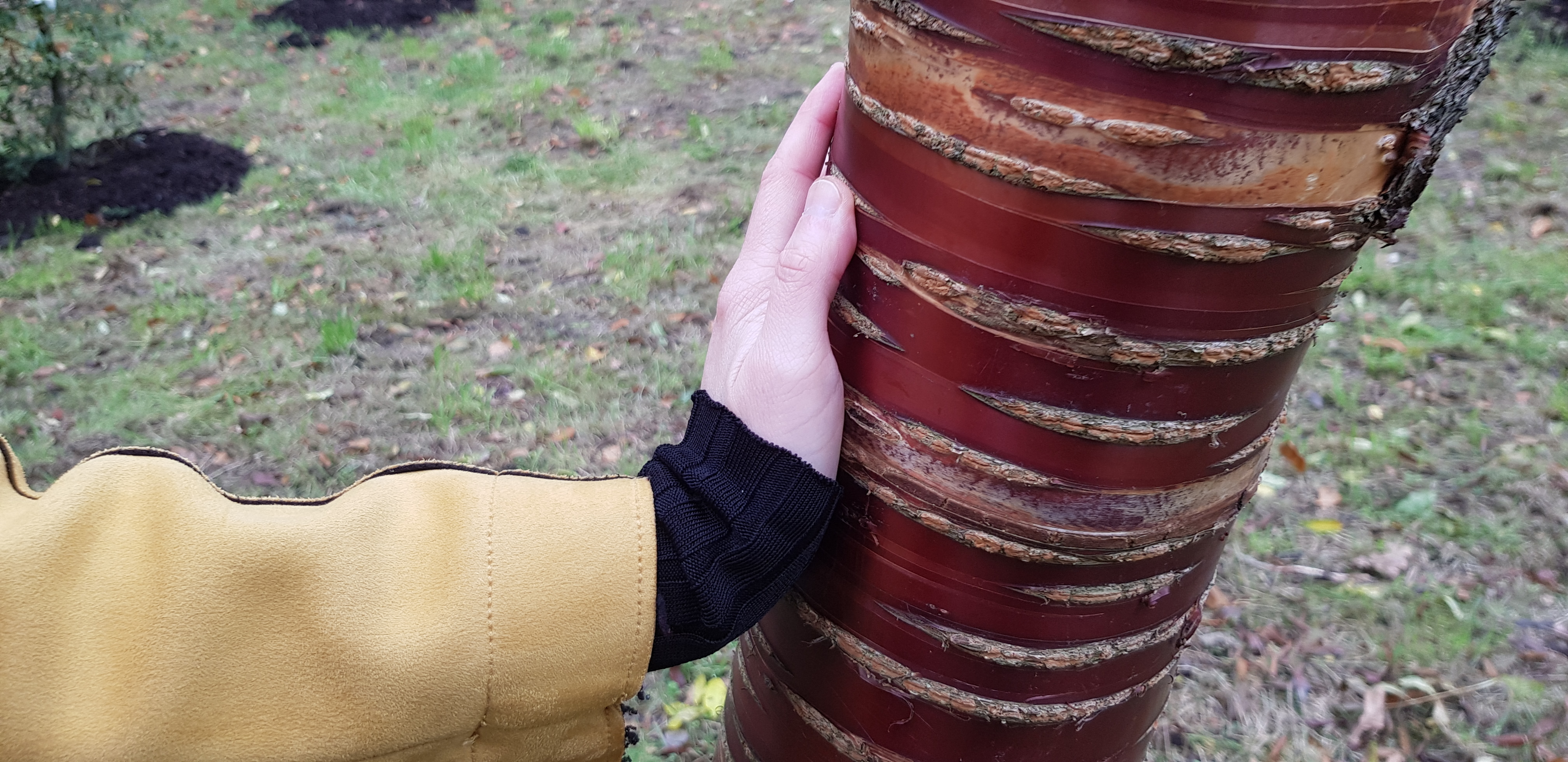 Not sure what kind of cherry this is but the bark is stunning.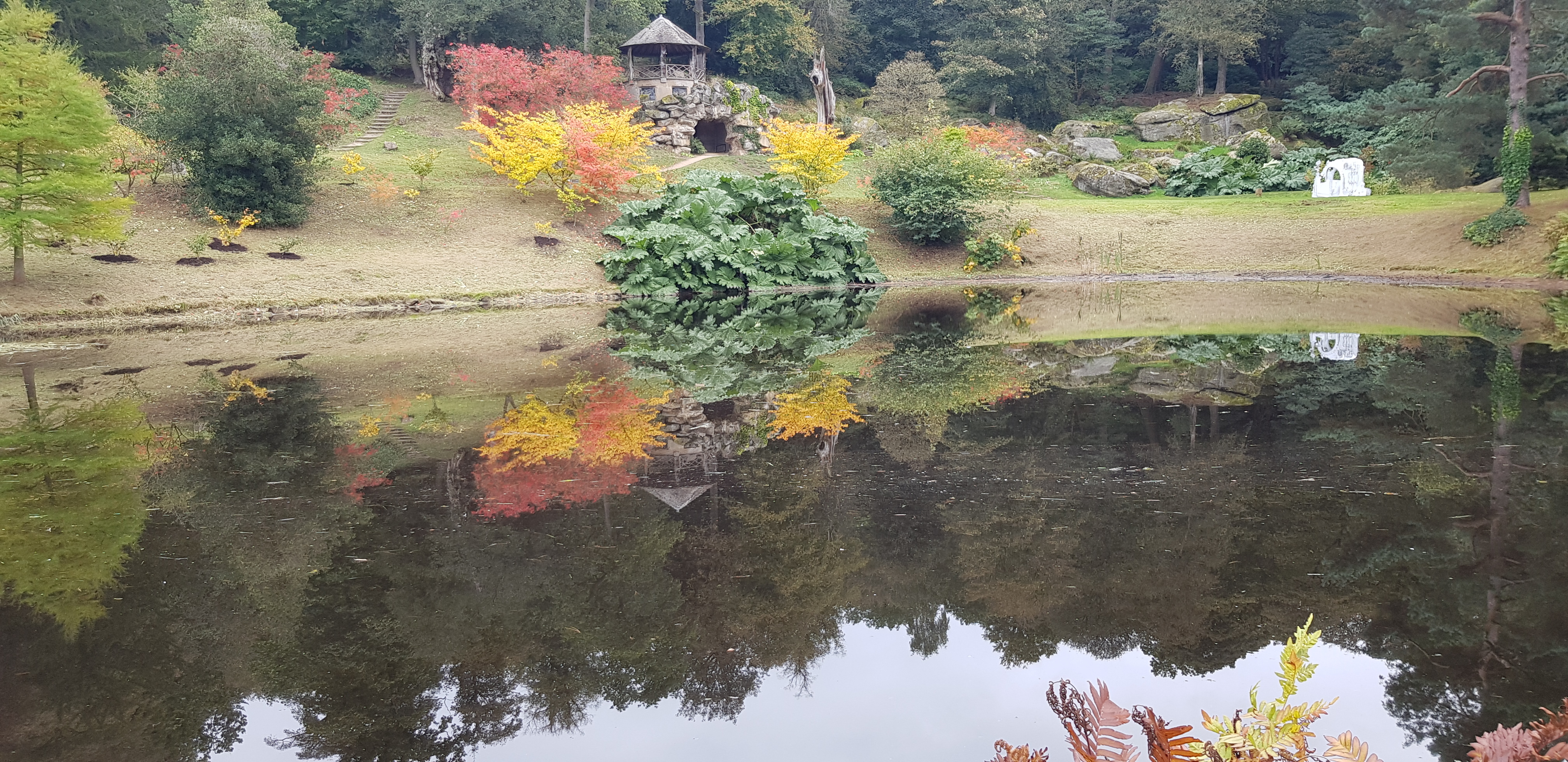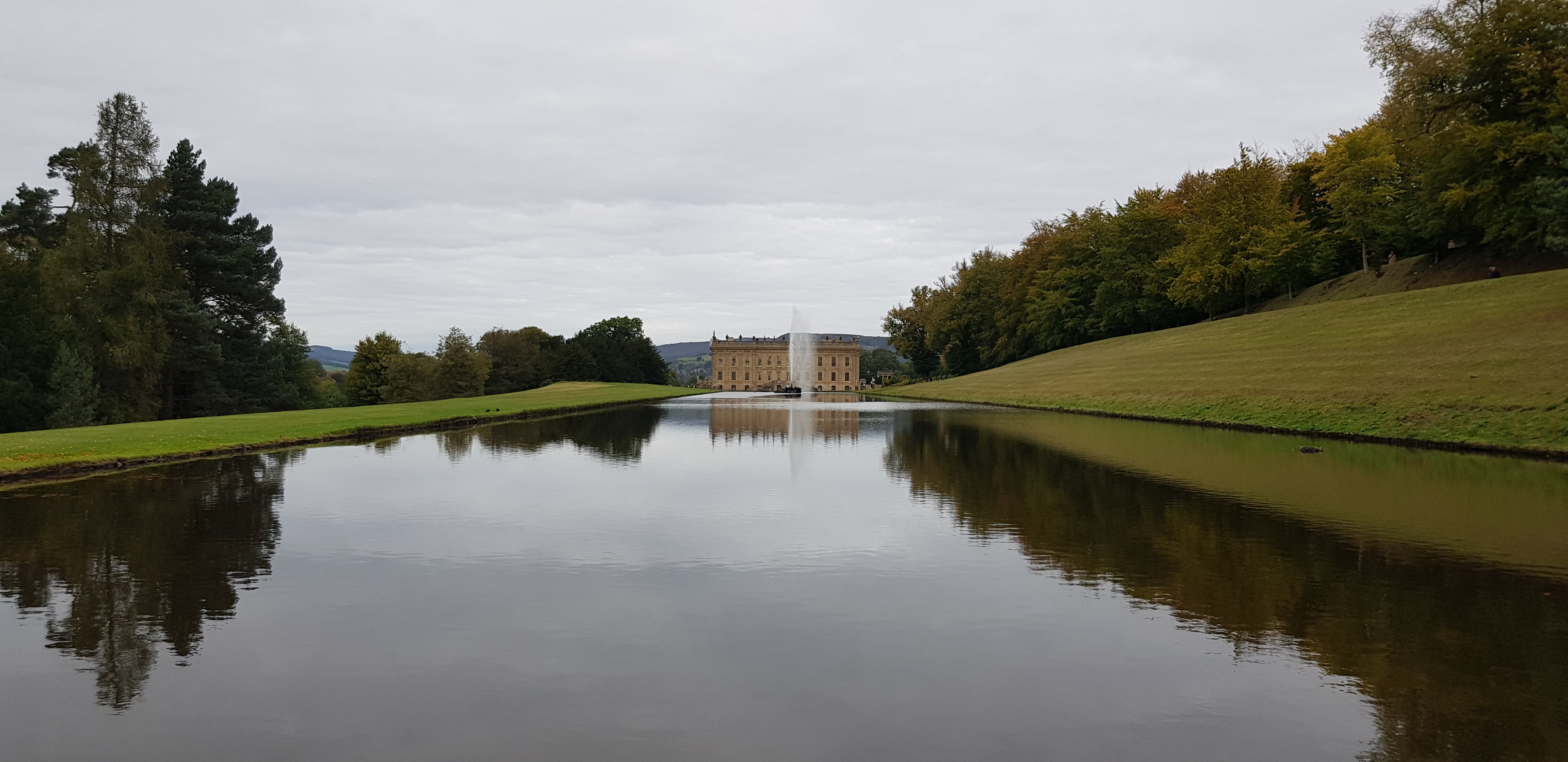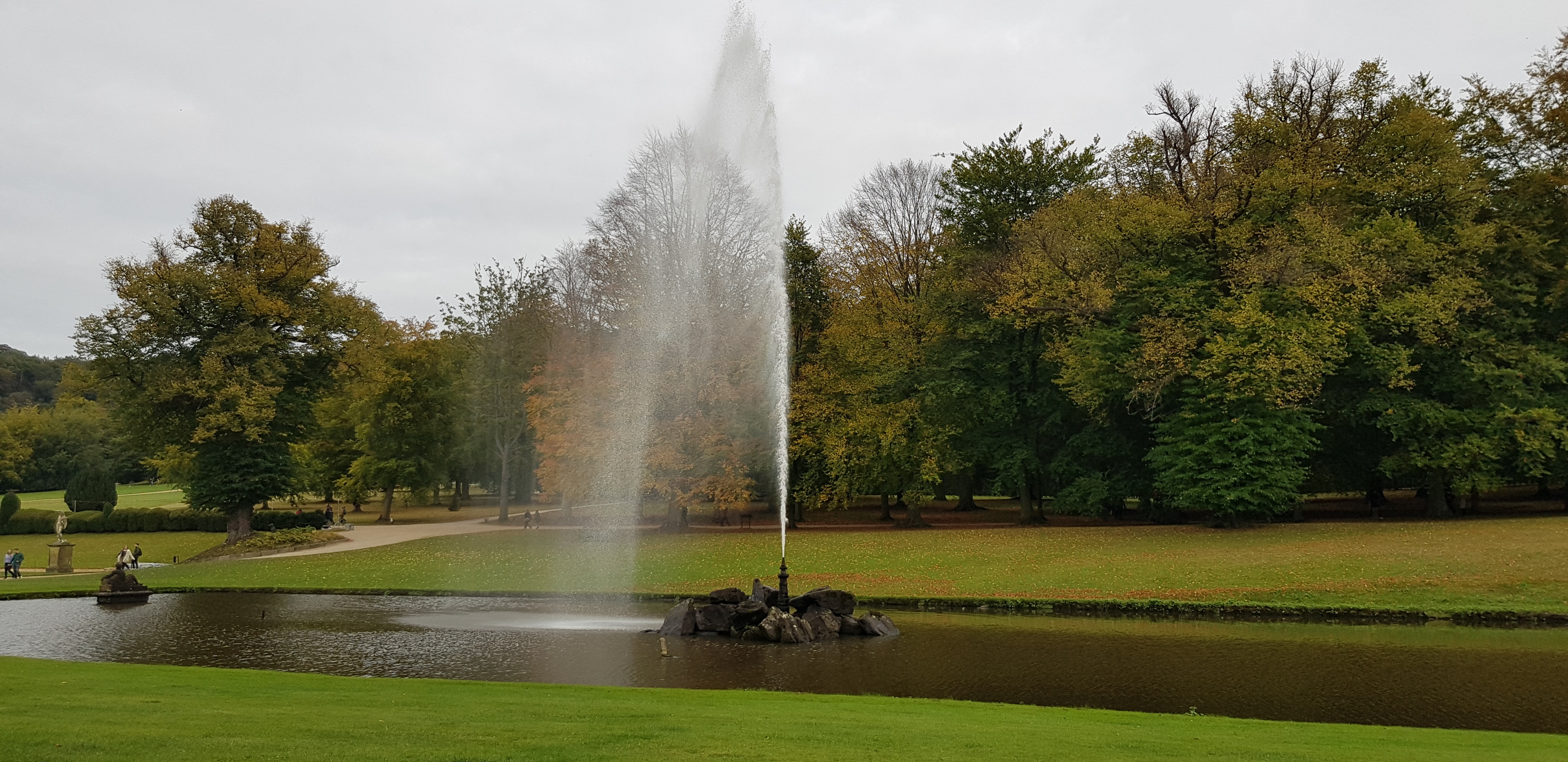 Joanne Harris signing my copies of Honeycomb, A Narrow Door and Chocolat (the story of which was turned into a movie years ago, starring Juliette Binoche and Johnny Depp).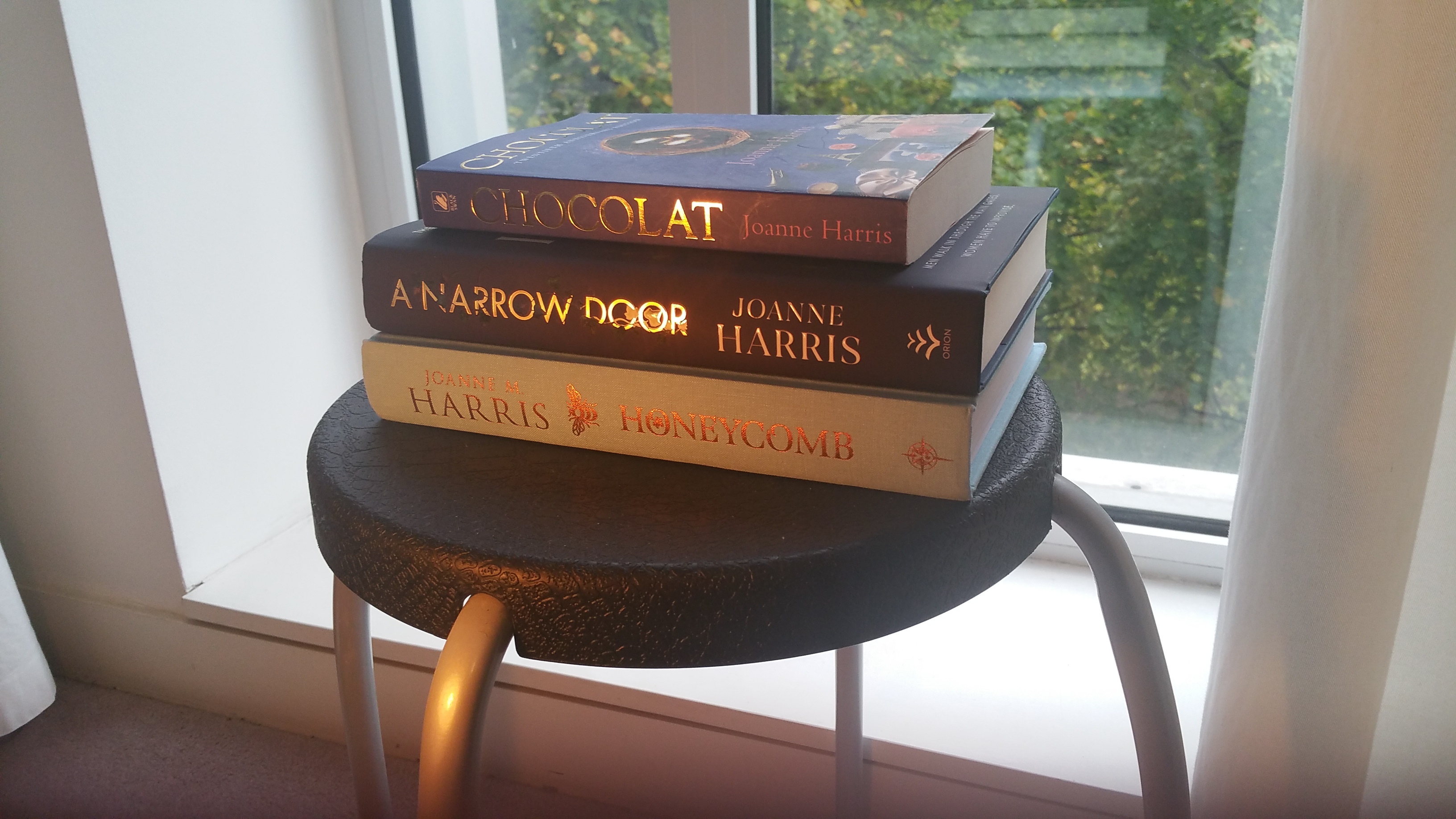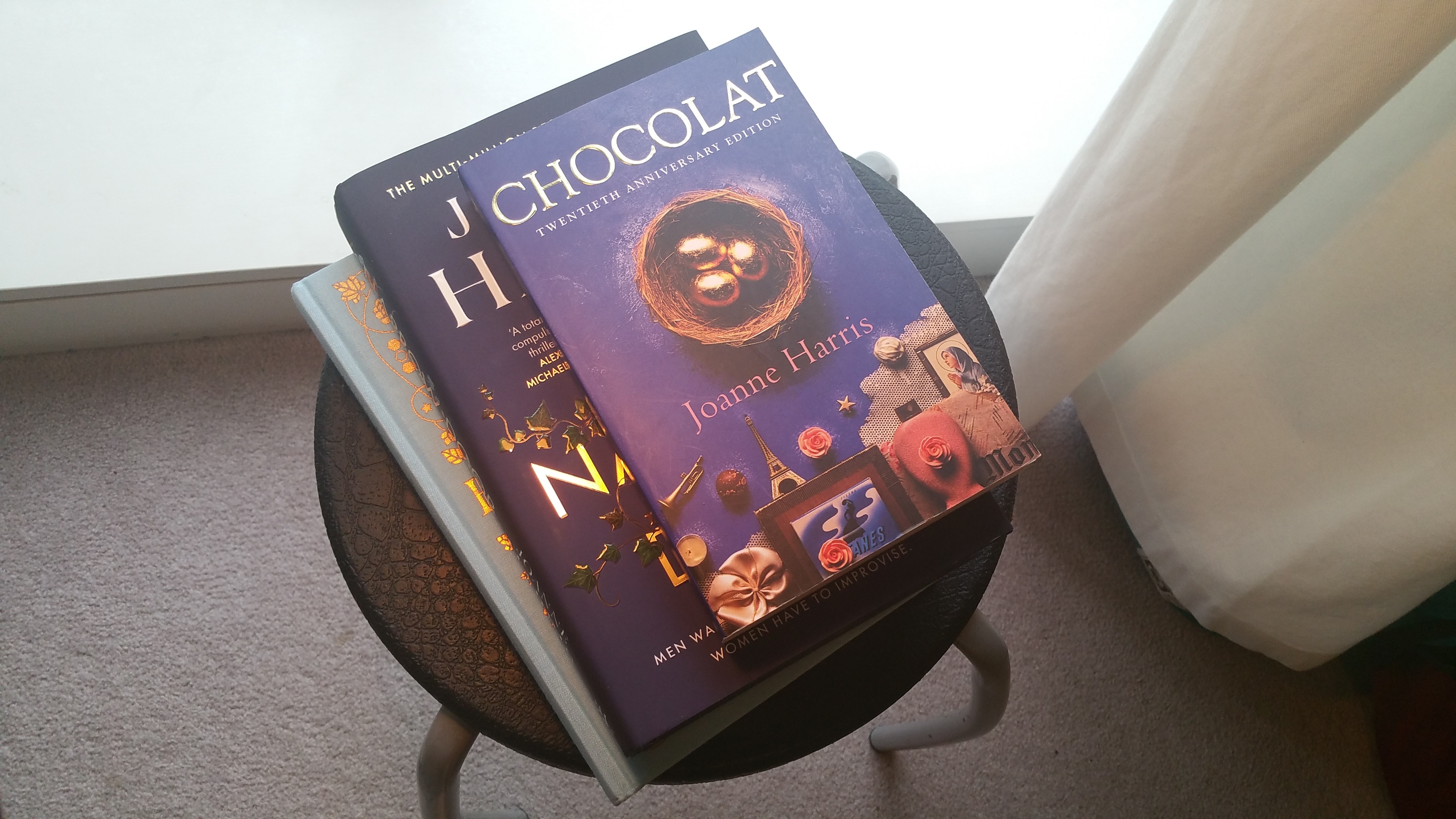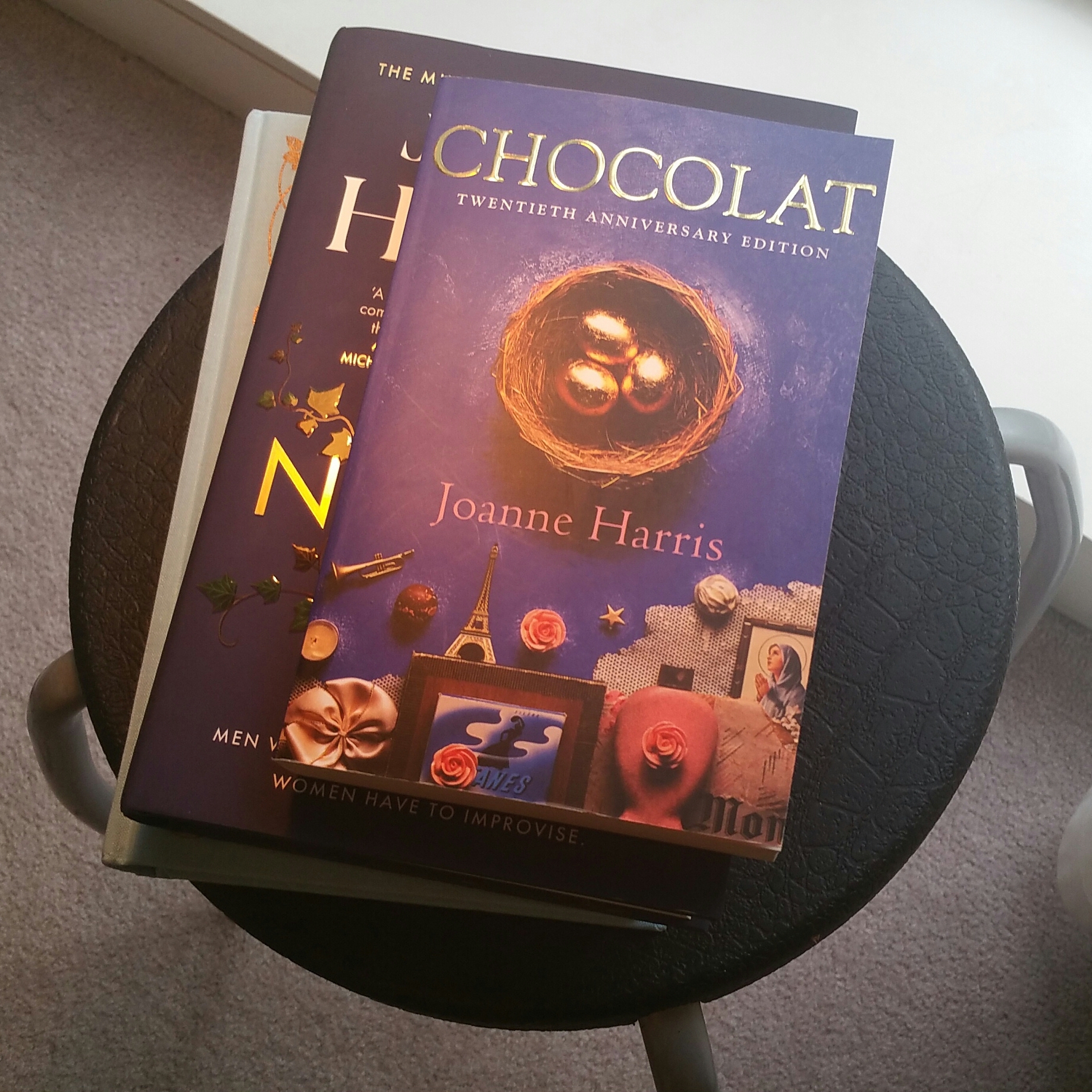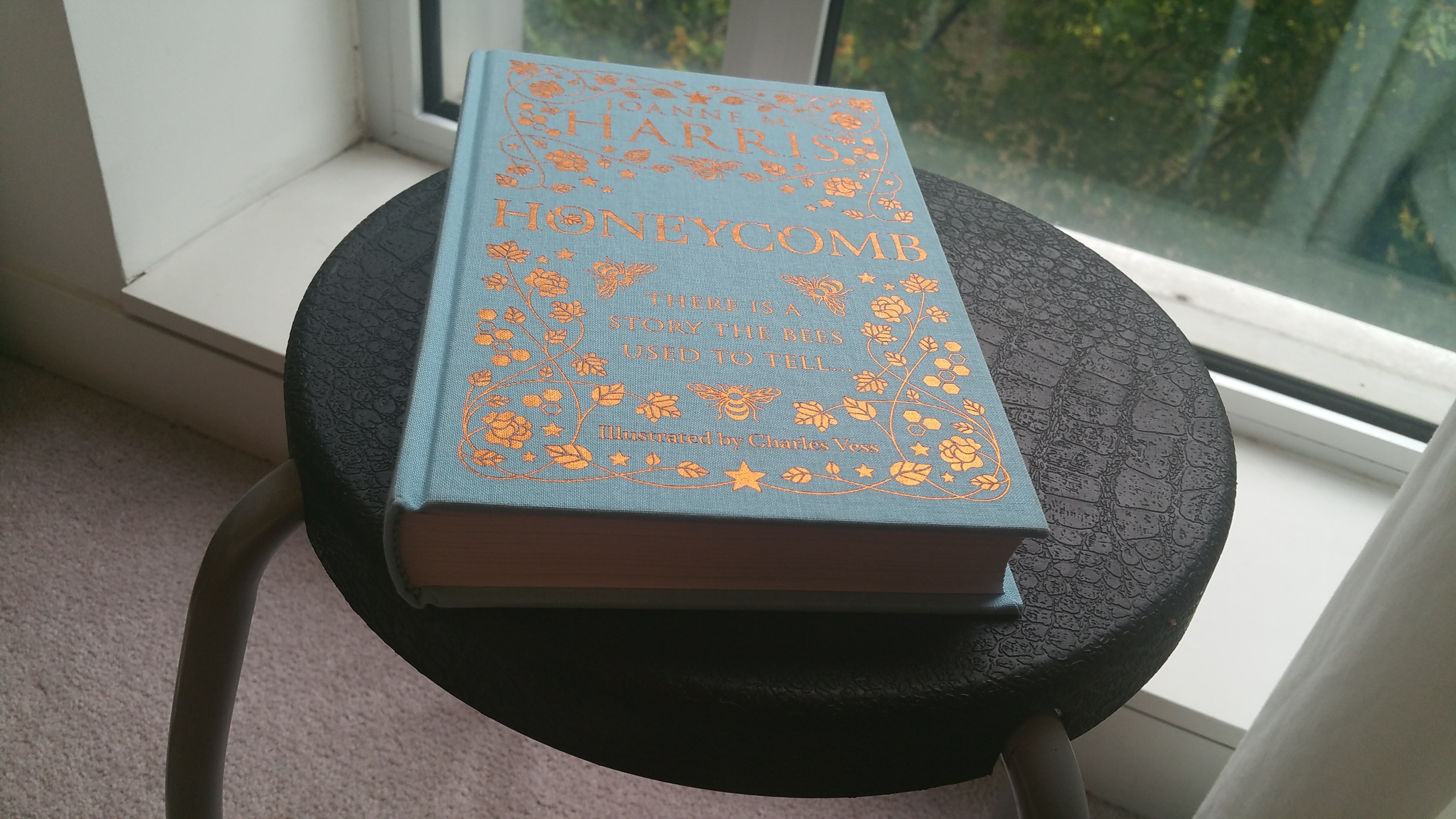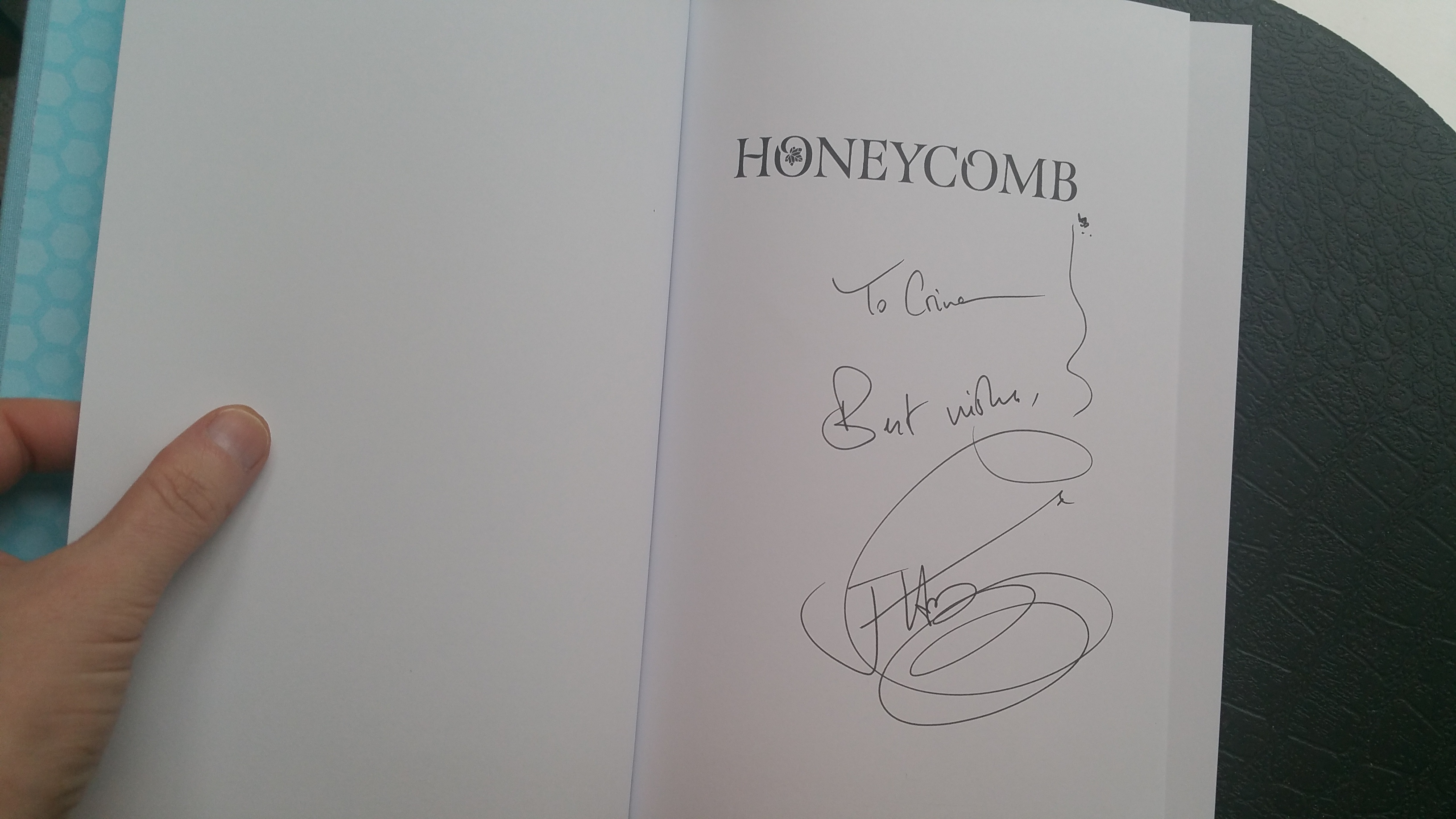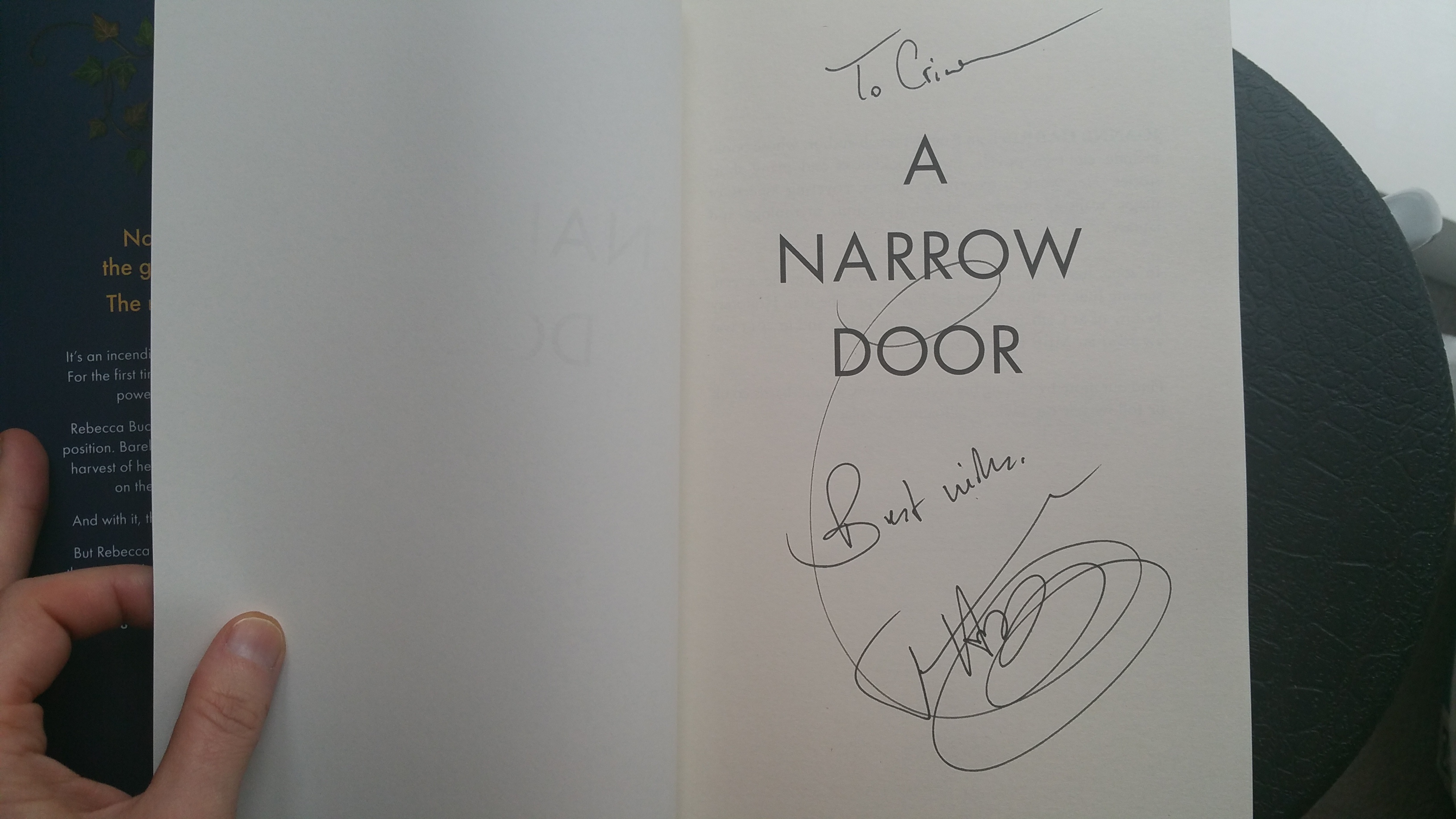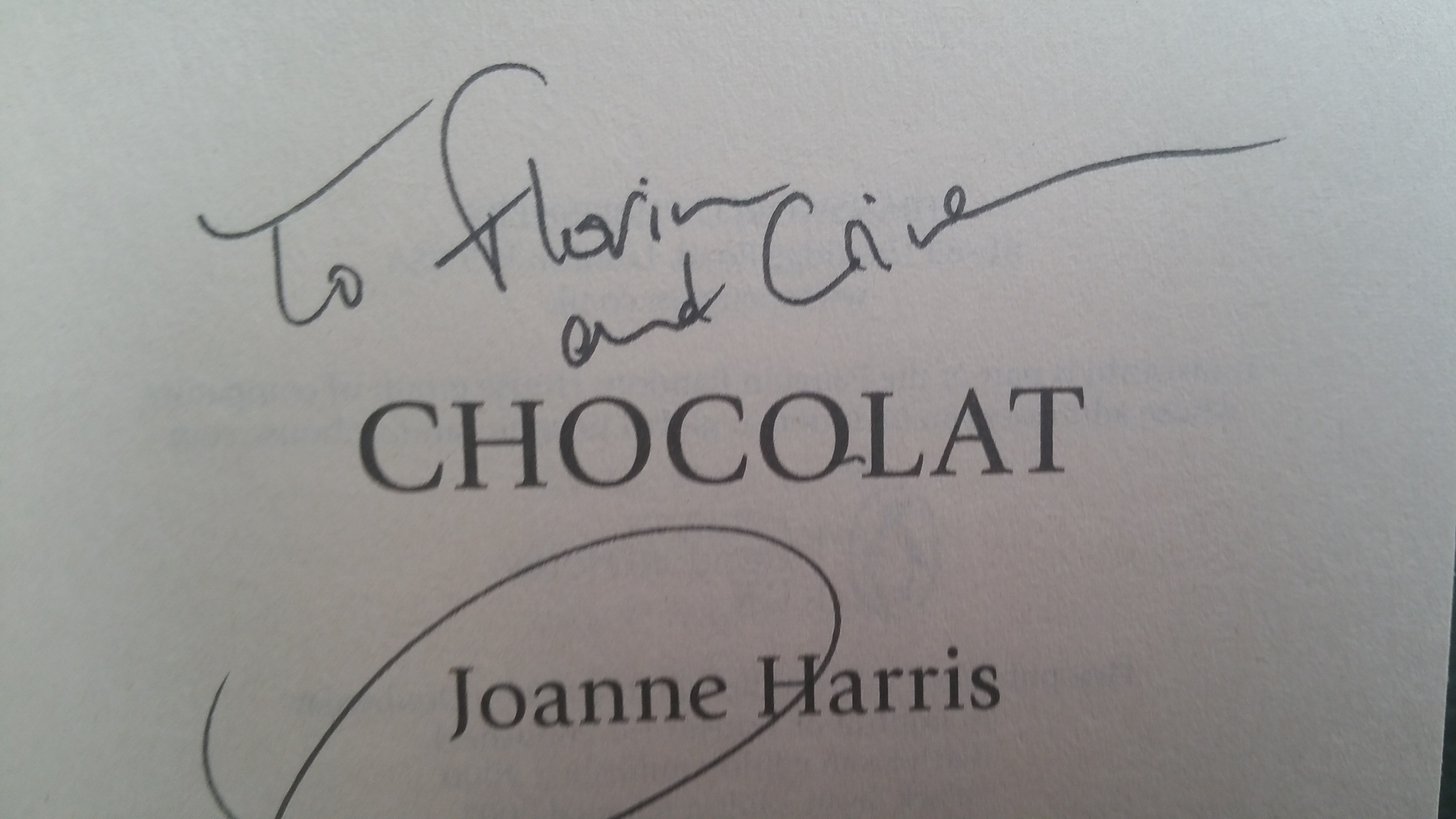 I hope you enjoyed this slightly longer post today.
Best wishes and a warm hug,
Crina.
PS: The photo from the book signing is used with the permission of Joanne Harris. Remember, it's not cool to just photograph someone and post their photo without permission. Most photos are taken by me unless I'm in them - those are taken by Florin Vîlsan (with the exception of the selfie mode ones).
PPS: From this short trip I found out of another tree which I would love to plant in my garden (when I'll have one) - the Katsura Tree (Cercidiphyllum japonicum) offers nice foliage, but, most importantly, in autumn, when the leaves turn shades of yellow, orange, pink and purple, the smell of candy floss or caramelised sugar perfumes the surrounding area as the wind blows through the leaves and branches. For this main reason I think this is a wonderful tree to plant.
Here you can read an article and learn more about it.
https://www.richardjacksonsgarden.co.uk/weak-at-the-knees-for-katsura-trees/
Enjoy this post?

Buy Crina-Ludmila Cristea a coffee