Hello and thank you for being one of my supporters!
In case you haven't noticed, I've started creating some assets for Camtasia and uploading them for sale in my 'Extras' section. Have a look!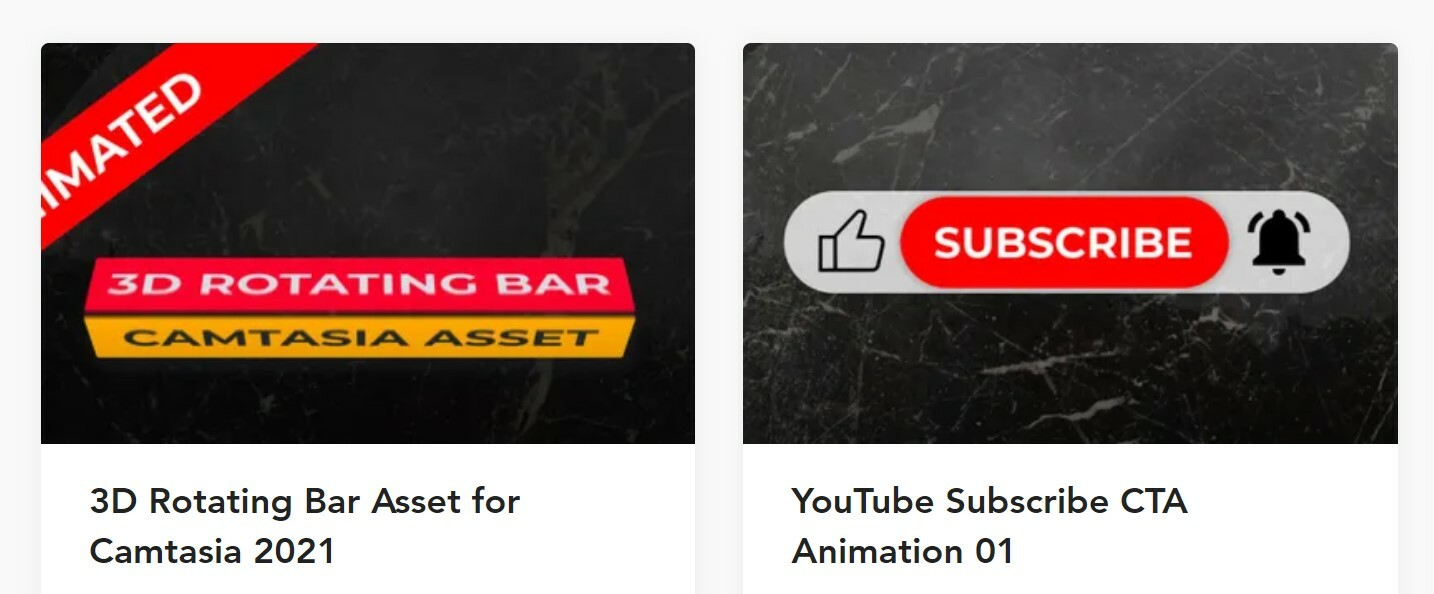 I don't have too many right now, just testing the waters, as they say. But I'm working on tons of ideas and will be adding new ones frequently (including some Christmas-themed ones).
I have heard from many friends that they don't like paying a monthly subscription on various platforms, just to get one asset or animation or intro they need. So I thought it'd be a great idea to create some carefully crafted animations, buttons, calls to action, callouts, title screens, intros as well as other assets and offer them for sale, individually.
As you know from my YouTube channel, I like to push the boundaries of Camtasia and achieve things with it you maybe didn't think were possible.
What do you think? Does it sound like a good idea? What sort of assets would you like me to create? I'd be very happy to try and do one just for you!
I try and make these assets easy to use, customisable, reusable. You can just add them to your library and use them again and again! Each asset will have a link to a preview video so you can see it in action.
If you decide to buy any of these assets, you help support my work and encourage me to go even further! And if you need any help using them, I'm here.
I appreciate your support. It means a lot!
Cristi