bench ages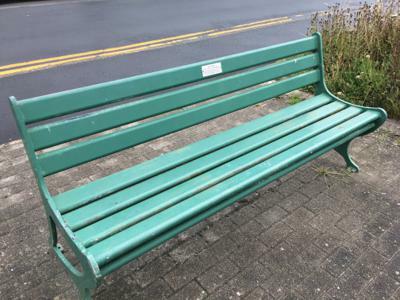 I've been curious about the age of some of the benches on the island.
A few of the benches on the island are obviously very old, they have Wrought or Cast iron ends, with wooden slats, and are quite long.
Then there are benches like the one above, which I thought was quite modern, as they appear to be aluminium construction throughout, even the slats, and have no sign of rusting despite their exposed sites.
Chatting to one of the bench owners it appears that these benches might be a lot older than they look, there is a suggestion that these are from the early 1980's. Which makes them 40 years old!
Not bad going.
Enjoy this post?

Buy cumbraebenches a coffee