New National Safe Parents Coalition is Formed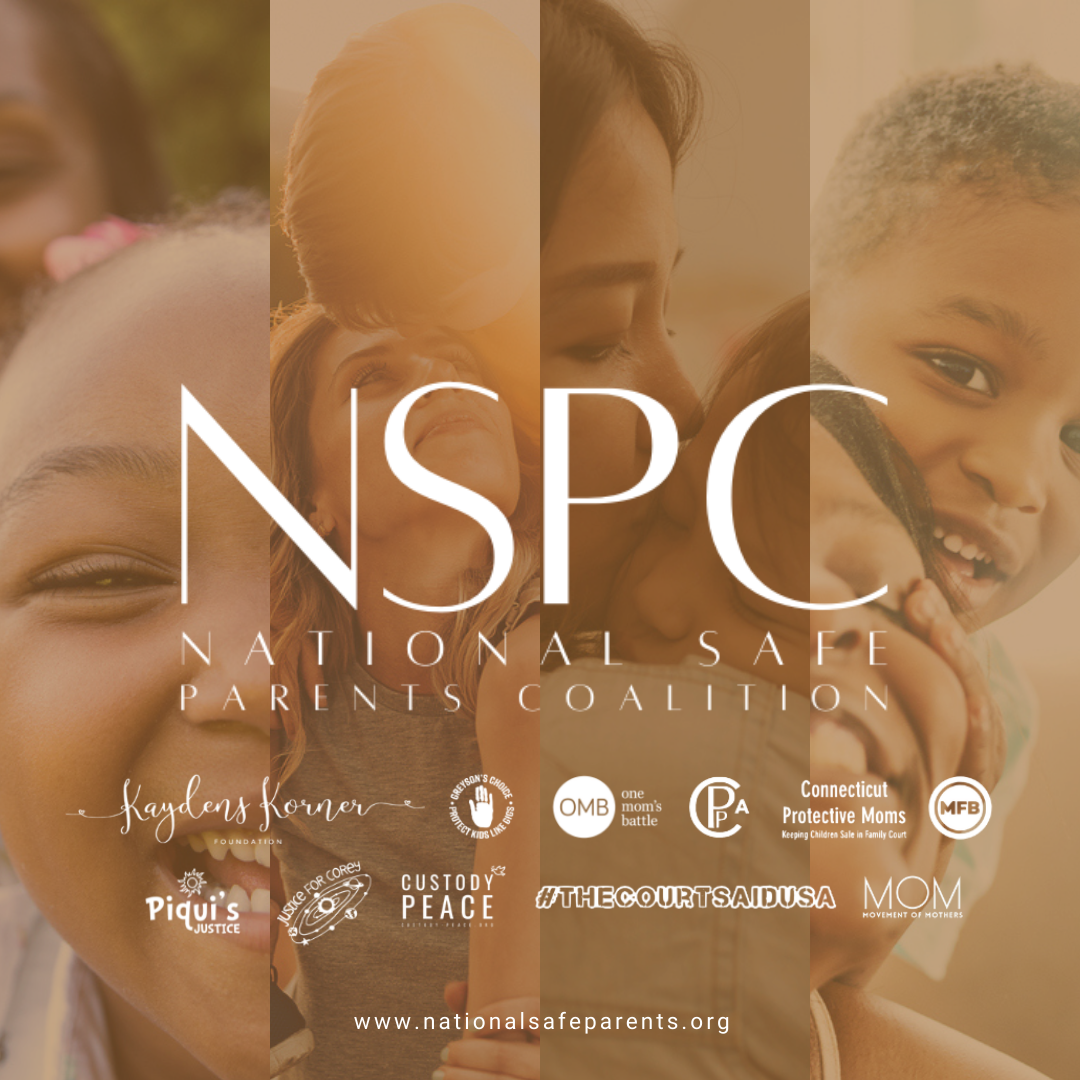 Together, we have built the LARGEST Safe Parent Coalition in the Nation: www.nationalsafeparents.org. It is time to make our voices heard and to let our Senators know that we will no longer accept our children being placed at risk by pro-contact culture and an unsafe family court.

In recent years, we have seen legislation introduced on state-by-state basis in response to children dying at the hands of their unsafe parent. We are asking for a federal response to the family court crisis instead.

This is OUR TIME!

We are asking our Senators to include #KaydensLaw in the reauthorization of #VAWA4ALL. If #VAWA is truly for all then we NEED our legislators to INCLUDE our children in their efforts.

The Keeping Children Safe From Family Violence Act or "Kayden's Law" in VAWA, if adopted, will incentive states to ensure that their child custody laws adequately protect at-risk children by:

- Restricting expert testimony to only those who are appropriately qualified to provide it.

- Limiting the use of reunification camps and therapies which cannot be proven to be safe and effective.

- Providing evidence-based ongoing training to judges and court personnel on family violence subject matter, including:
​
​(i) child sexual abuse;
(ii) physical abuse;
(iii) emotional abuse;
(iv) coercive control;
(v) implicit and explicit bias;
(vi) trauma;
(vii) long and short-term impacts of domestic violence and child abuse on children; and
(viii) victim and perpetrator behaviors.

If you are a protective parent, please join our efforts by visiting www.nationalsafeparents.org. Please also contact your local Senators to ensure they not only support the reauthorization of #VAWA but that they support the inclusion of #KaydensLaw as well.

Enjoy this post?

Buy custodypeace a coffee