I uploaded my first public educational video on August 30th 2019: "Food vocabulary in Czech". It was long before I had the idea to create more content of that sort. That particular video was originally made for my student Sophie, who was then a complete beginner in Czech. I wanted her to learn 10 words related to food. I simply recorded a short session of me showing the vocabulary cards so she could study it as homework. I would have done it differently now but I am keeping that original video to remind myself of my journey. I have kept the video public for "what if someone finds it useful too". Sure enough, on another occassion I remember my student Ahmed saying: "I was looking for an online teacher and this video helped me decide who to contact."
I would like to thank all my students, whose questions and struggles during learning Czech inspire me to make more video content. In the past, that also helped me stand alone in front of the camera without feeling awkward.
The question "Who am I making this video for?" was the major obstacle for me at the beginning so I would always imagine them, my students, watching, which made the whole process seem more natural to me. Seeing that my audience has grown since then is my greatest award. Therefore I would like express my gratitute to all of you, whether I have crossed paths with you as your 1 on 1 tutor, your course instructor on Udemy, or a Youtube content creator.
Thank you for being a part of this online community and make it a respectful and safe environment for everyone to learn. I appreciate every comment and question!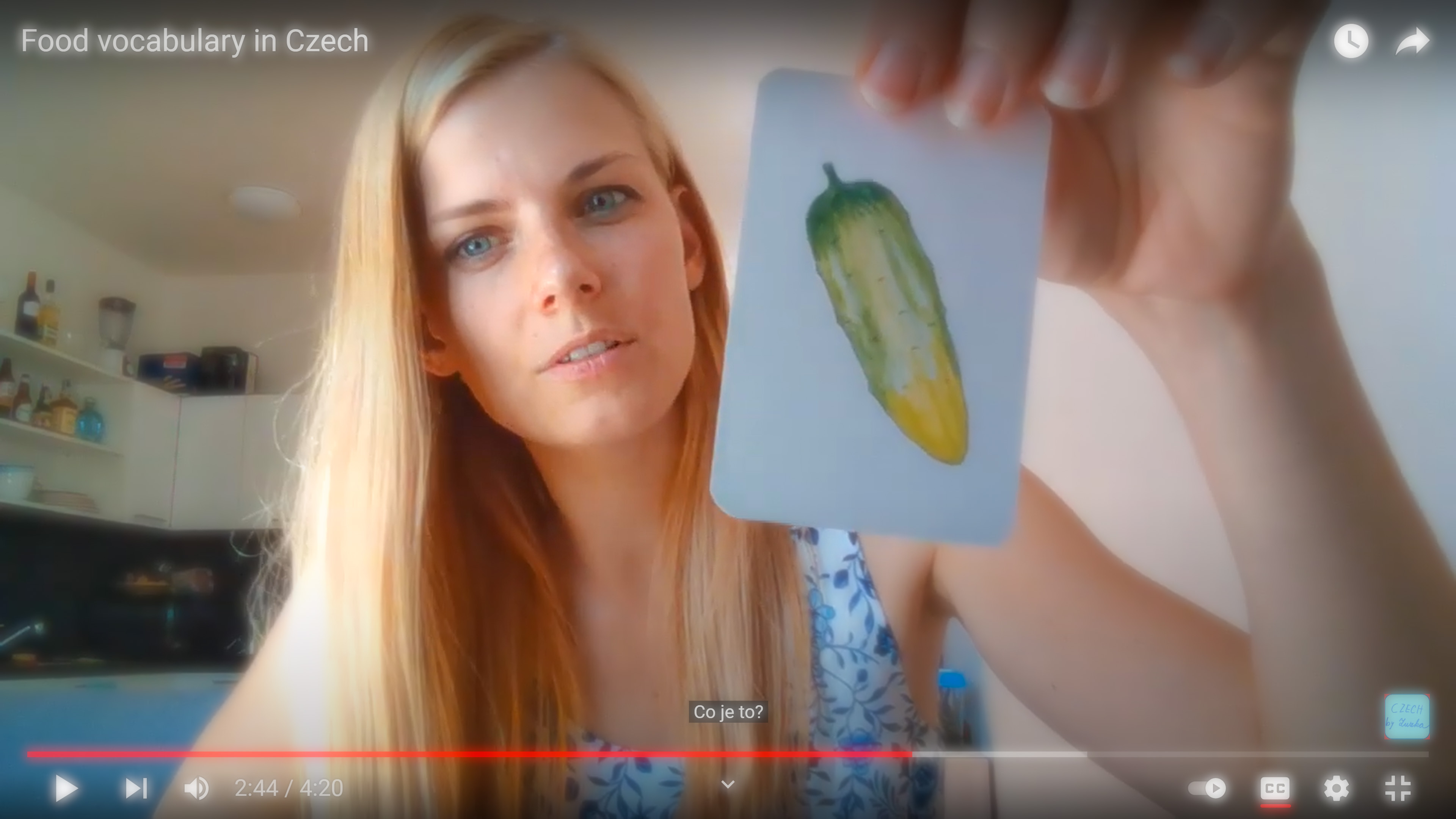 Take a trip to the past and learn 10 words related to food. Let me know if you have mastered that vocabulary. 😊