Bonus Treat for All October Supporters!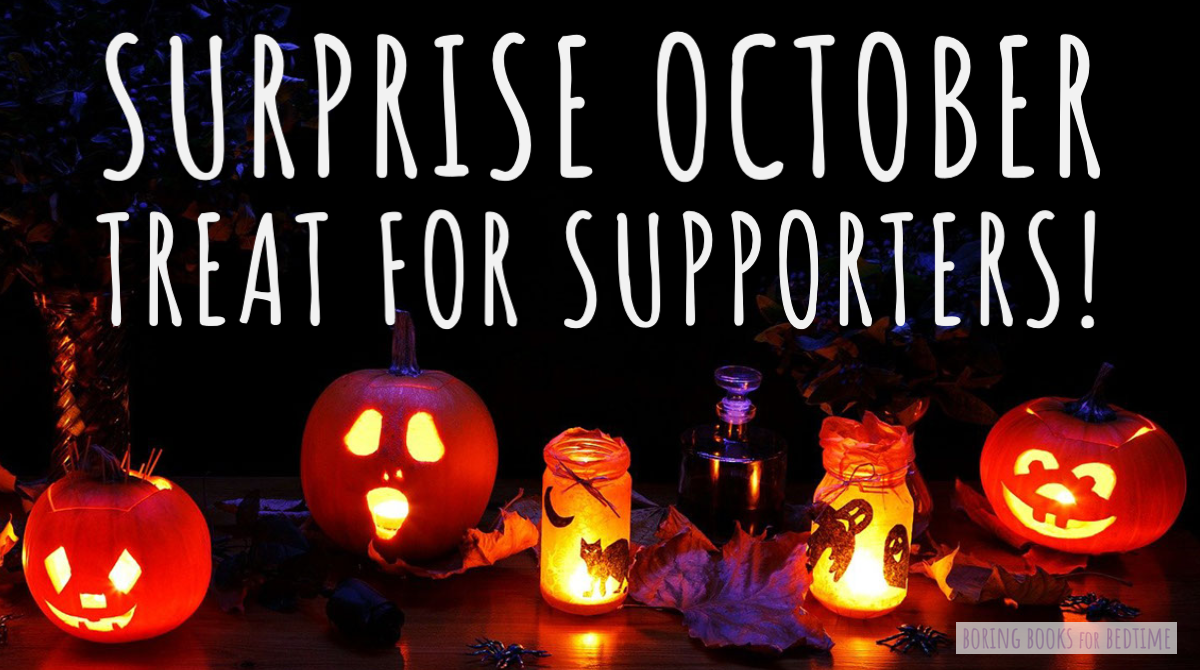 Hello, friends! Next Monday's public episode is going to be "The Legend of Sleepy Hollow," and I just figured out (because I turned on a mic and started talking) that it's going to take two episodes to read the whole story. The second part will be posted the following week, a day early so it posts on Halloween proper.
And because you all deserve a treat, right after that, I'll be uploading the complete and uninterrupted two-hour reading of the entire story just for you lovely supporters. Honestly, the book is a lot more amusing than I remember it being! I know some of you like the longer readings from time to time, so I hope you enjoy it. Thanks for your support!
Enjoy this post?

Buy Boring Books for Bedtime Podcast a coffee