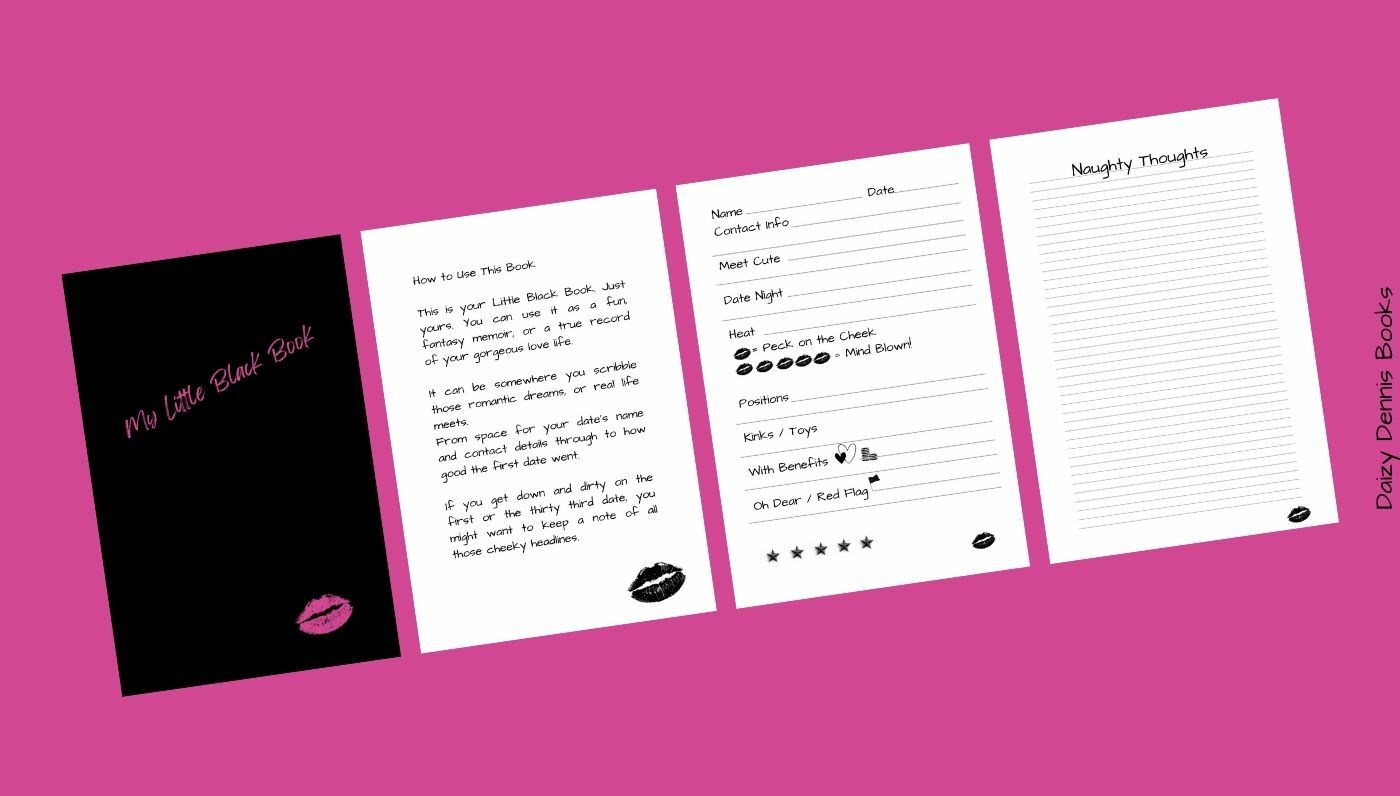 Two more books hit the shelves this week. Mrs J is up to her usual sizzling tricks, this time with her gardener, or rather, his son. And as a new fun adventure, I thought I'd bring you…
A fun, fantasy memoir, or a true record of your gorgeous love life. From space for your date's name and contact details through to how good the first date went. Fun gift for a friend, inspiration for a book, or just to sneak in your bedside cabinet for your eyes only.
Book List
Mrs Jackson and Her Hot Studs Series
Mrs Jackson and Her Acquisition
Mrs Jackson and Her Best Friend's Son
Mrs Jackson and Her CEO
Mrs Jackson and Her Daughter's Ex
Mrs Jackson and Her Event Manager
Mrs Jackson and Her Firefighter
Mrs Jackson and Her Gardener
The Riverbrook Close (Steamy) Romance Series
Loving the Gardener #1
Loving the Banker #2
One Off Short Stories
Her Guardian Angel
Falling for Him
I Kissed Santa
Taken in The Bookstore
Hot Beaches and Sea Breezes
Short Story Bundles
Bossy Billionaires
Billionaire Booty Calls
Millionaire Seduction
Billionaire Bundle
Educating Charlotte
Cockpits and Caresses
Hot Moms Satisfied
Artist Aroused
Getting Hot At The Gym
Soldiers Stripped
Spilled Milk
Office Encounters
'Watchers and Webcams'
Find them all on my website…
Don't Forget to Leave a Kind Review
I read all of your comments and feedback. Your time and passion is truly appreciated, even more than a mug of Yorkshire tea and peanut butter toast, just!!