Blood Lust for a Lonesome Horny Woodsman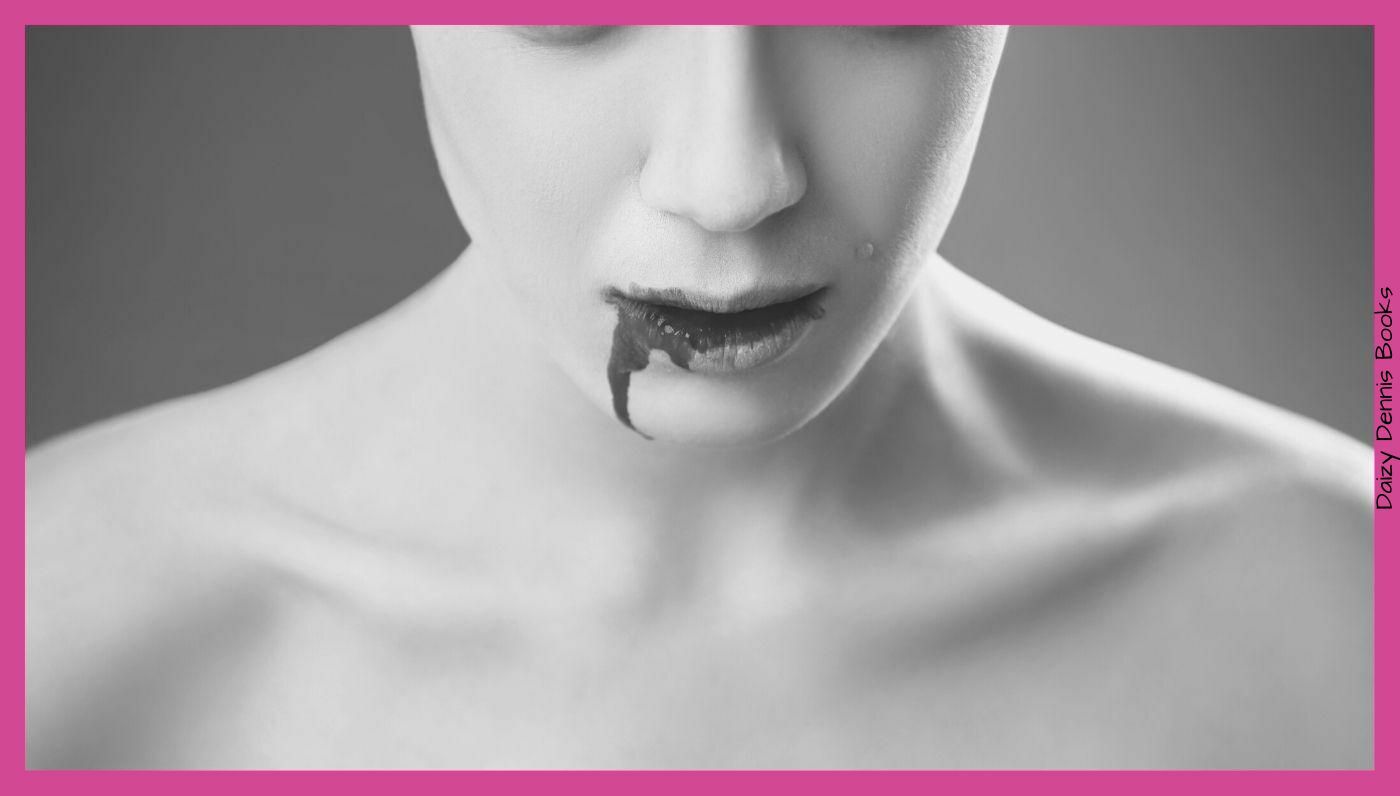 Scarlett is my hotwife in my new series, but I must love the name because I also write a vampire story about a woman called yes you guessed it Scarlett.
I haven't written a vampire tale before, although I love Whitby and Dracula, so maybe I should write more.
I'd love to know what you think!!
-

Scarlett was so bored with the same old routine. Sleep all day, hunt all night. Why couldn't she bite a guy in the daytime for once? Then it happened. Her boss suggested she borrow his camper van one weekend. The camper van with the high-tech blackout blinds. So, on the Friday evening, she worked from home as usual, had a nap and after dark, packed up the van and headed for the hills. The forest was a vast expanse of wild woodland and her boss assured her if she parked in his usual remote spot, no one would question her using his trailer. With sunglasses on, she drove from the city, soon out on the open road with no dazzling damaging headlights to contend with.
I found his parking spot easily. My boss was a total demon at directions, and other things. I wondered if he'd loaned me the van, so he could join me, but then he confided his wife was flying out to join him for the weekend. Shame, but I'd find someone to serve her needs. My alternative arrived sooner than expected. I'd intended spending the night alone, then tempting some random hiker guy back to the van so I could spend the whole day with him, behind those wonderful blinds. A supply of firewood piled high next to the pitch, had no doubt been prepped by my boss on his last trip. I sat in the firelight, watching the stars. The sound of someone, or something approaching had me reaching for the tazer. I had a bear spray in the van, and an air horn, but didn't want to attract attention with that if I could avoid it. Besides, it was too clumsy to be a bear. My hearing is excellent, but even your average human would've heard the snapping twigs a mile off. He blundered through the last of the trees into camp. The light from the fire flashed blood-red shadows across his face. My mouth watered. He frowned before he spoke.
'Oh, sorry. I recognised George's van. I hope I didn't frighten you.'
He held his hands up as if to show me he was harmless. He had no idea.
'You did a bit.'
I held my palm on my beating heart, feigned the helpless female they always fall for. My demure glance and slight tremble in my voice added for effect, as ever. As he approached the fire, I saw he was good looking. Ruddy cheeks, slightly overweight but still athletic, what my mum called meaty. He was breathing hard, a little unfit, not a runner. Just how I like my men. I could hear his high blood pressure, heart pumping too fast. His pale grey, bloodshot eyes flittered across the site as he sat down on one log from the circle around the fire. My heart-beat raced as he loosened his collar, opened his jacket as the heat of the fire reached him. I stretched out my legs to check his reaction. He looked me up and down, licked his lips, I flicked my tongue across mine in response. He shuffled uncomfortably before standing and stepping closer. Into my space. I raised up to stand before him, smelled his sweat and turned to put the fire at my back, darkness all around. I moved towards him, gazed at his crotch. It bulged with anticipation. He panted, rubbed his palms down his thighs, couldn't believe his luck. I'd let him fuck me. It only seemed fair with what I had in mind…
This is the Medium link for the full story…
Image created by me in CanvaPro
Have a go at Canva — Click here for free 30 day free Pro trial too!
Enjoy this post?

Buy daizydennis a coffee