Cooking on Gas, In Other Words, It's Hot As...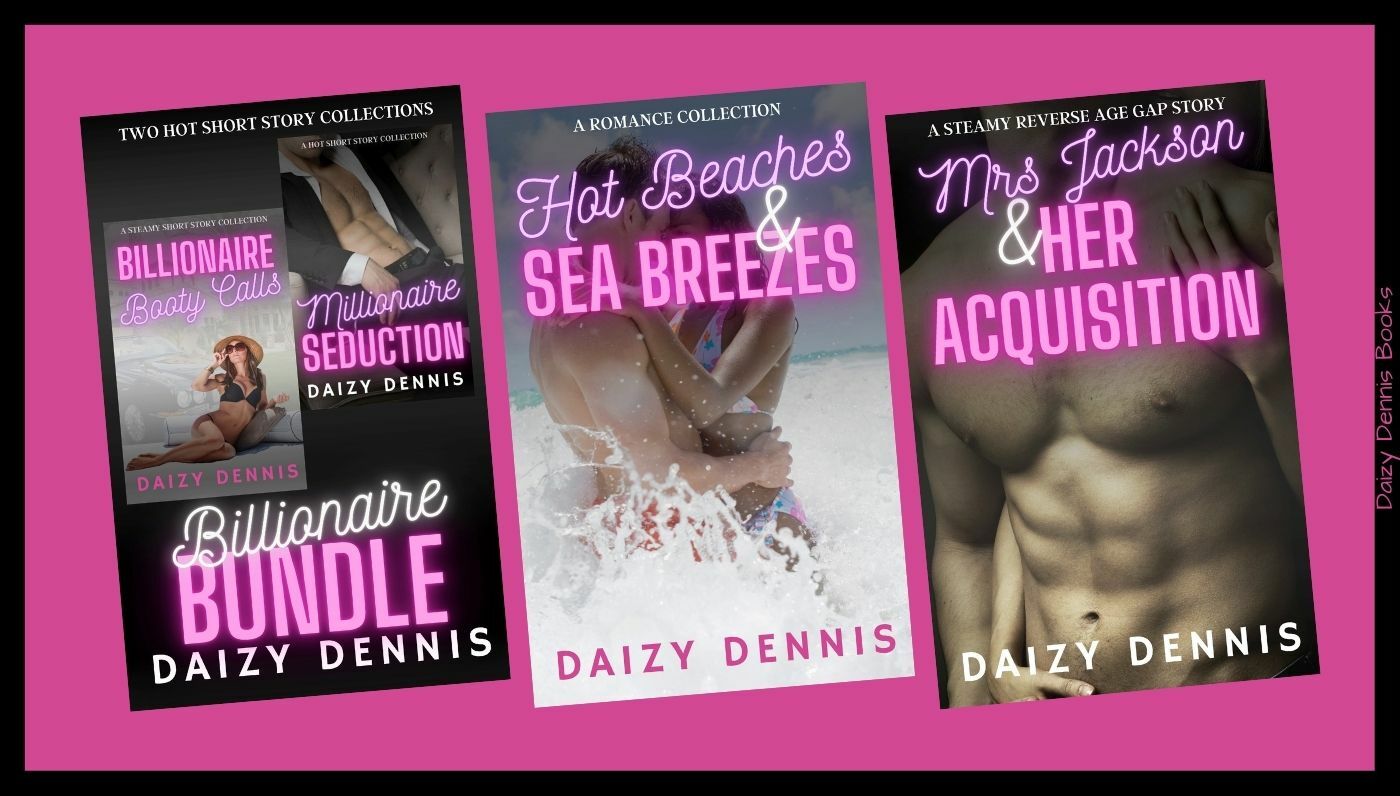 Hey here we go, two weeks into 2022 and already I've got some books out for you…
The perfect holiday read for romance fans, and especially those who live by the beach, or wish they did.
Falling in love, that holiday romance, finding love on a wintry cliff top.
Pure escapism to bring a glow to your cheeks, and hope to warm your heart.
Seven contemporary short stories, with just a hint of steam.
The final two I'd call hot, so you've been warned.
Two steamy collections of short stories. Luxury lifestyle, escapism and sensual adventures.
Mrs Jackson loves men but men her age seem to be married, tired or both. They're often past caring about themselves and their lovers. Bored and horny one day, she just happened to meet a younger man, and the stage was set. Why not?
She soon discovered younger men have way more energy and optimism. Perfect for what she has in mind. It's legal, and there's an added bonus, he's as fit as. What's not to love?
-

Friend Link
This link gets you inside Medium (for free) to read this HOT story!
If you decide to join Medium, please consider using my link. It truly makes a difference.
Her Husband Always Called Home On Tuesdays, so Did The Delivery Man
'She walked to the pantry, and one by one pulled out the baking jars. Flour, fruit, sugar, her usual Tuesday morning routine. Her husband Berkley loved her plum pie, and she loved to please her husband.
Tuesday was also the day when the delivery man brought his stock of pans.
Berkley was truly a genius at selling pans. His tall, dark and smooth good looks were a hit with all the housewives. He was so popular in some towns he was out all day from dawn until dusk and came back exhausted, ready for nothing but sleep.
She needed more. So on a Tuesday she always made an extra pie for her friend Levi, who brought the pans.
The flour fluffed and dusted the kitchen table as she shook the weight from the scales to the mixing bowl. Stirring in fat, fruit and sugar, she flushed with the effort. The mixture ready, she kneaded and pummelled it into shape, lined the pie dish and moved on to the fruit.
The pan was boiling when the doorbell ding donged loudly down the hallway.
She wiped flour from her nose with the back of her hand as she went to answer the bell.
'Levi, come in…'

If you'd like more exclusive content WATCH THIS SPACE!
Thank you for your support!
Enjoy this post?

Buy daizydennis a coffee