Scarlett A Hotwife - Sizzling Steamy Age Gap Interracial Series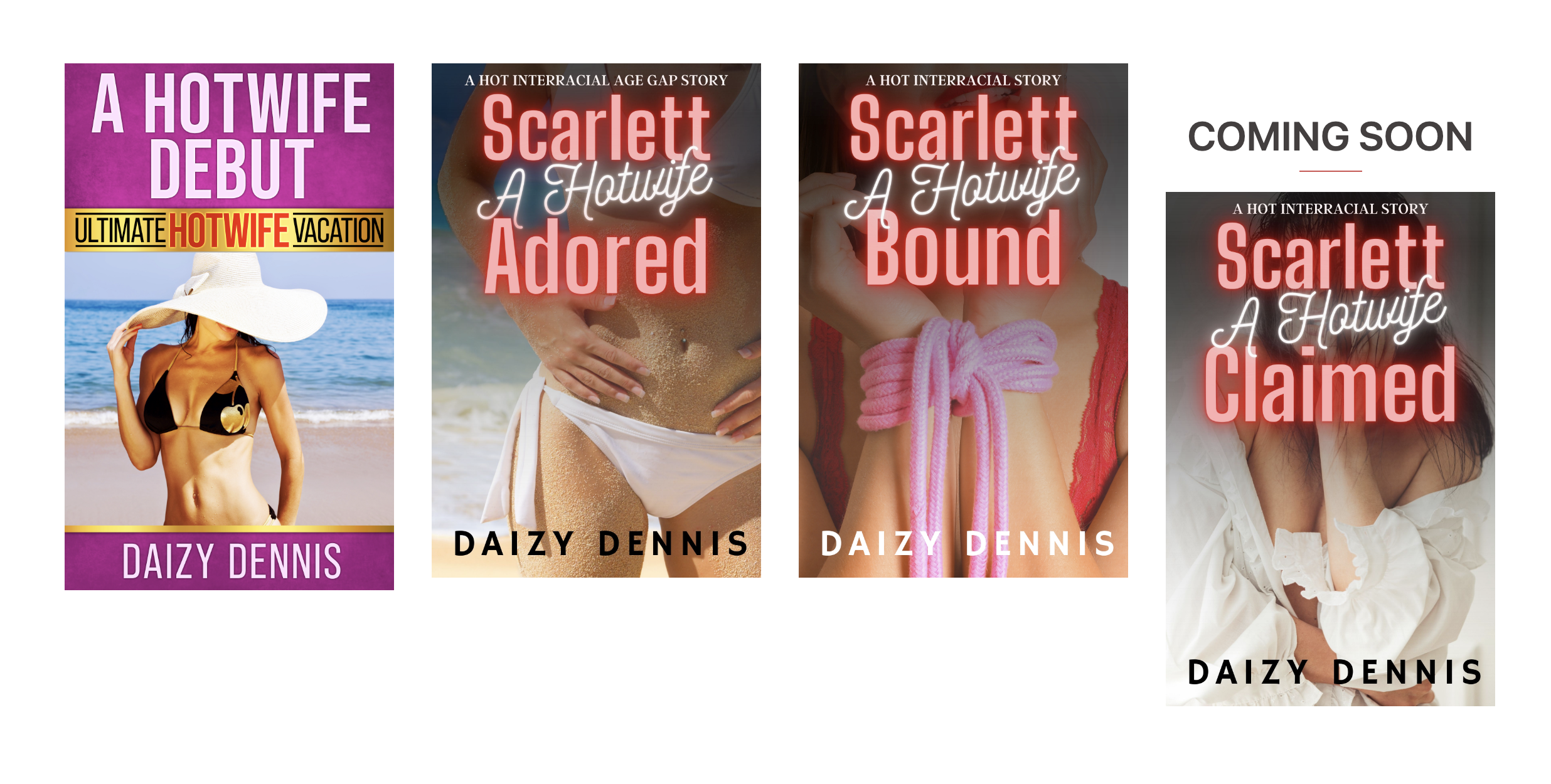 A Hotwife Debut - Ultimate Hotwife Vacation - Prequel
Booker knows Scarlett needs more than just him in her life, and her bedroom, but can he convince his new wife? Will Scarlett obey her husband and indulge their fantasies with someone chosen for her? Can Booker just sit back and watch his bride get hot and horny with a stranger?
-
Tyler is a good-looking young guy, Scarlett's age. On holiday, he's alone for one night. When Booker invites him to join his young hotwife Scarlett in the hot tub, he can't believe his luck. When Booker walks away into the sunset, will Tyler step up and give Scarlett what she needs? Will Scarlett indulge her husband and let Tyler do what he came for? Can Booker just sit back in the shadows and watch his hotwife being taken by a stranger?
-
Joseph 'JJ' Jackson is an old college friend. Rich, powerful, arrogant but with a cheeky sense of humour. When they bump into each other at a spa hotel, the three of them enjoy a drink together. Scarlett goes to bed early leaving the men to talk. Later when she wakes, tied to the bed, she expects her beloved Booker to join her. What will she do when Joseph walks in?
-
COMING SOON
Scarlett - A Hotwife Claimed
Enjoy this post?

Buy daizydennis a coffee