Hello
I'm delighted to be working with 'leading light of cabaret' JONNY WOO, 'the world's number 1 ecologically-minded bearded drag lady' TIMBERLINA and the 'Archduke of comedy' DAVID MILLS for the ALL STAR CABARET THREESOME at Cambridge Junction on 23 July!
Audiences can expect an anarchic hour of queer mischief, rebellious defiance, deviant drag, razor-sharp wit, and the occasional dodgy wig as we emerge, cocoon-like from the tedium of the last 18 months.
https://www.junction.co.uk/all-star-cabaret-threesome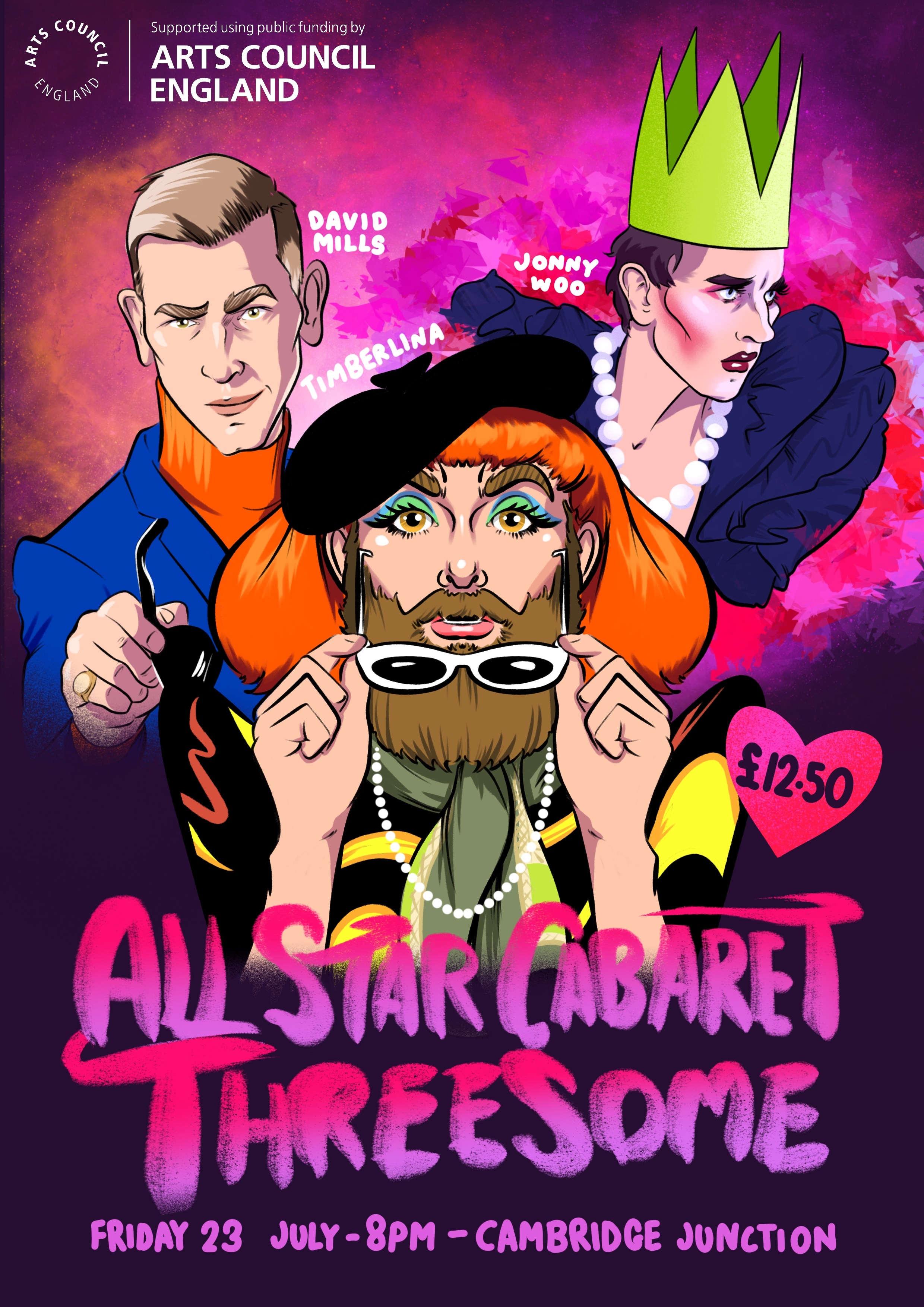 It's on for one night only, so if you fancy a giggle and a night out it would be brilliant to see you there! Know people in Cambridge? Please do spread the word!
And check out this incredible poster, courtesy of the artistic talent that is my old flatmate MARK GLASGOW