How To Find Cheap Flights With Jared Kamrowski
Finding cheap flights is one way to travel more for less (and it's a personal favorite). So how do we find the best airfare deals around? Good question.
I invited Jared Kamrowski, the founder & CEO of Thrifty Traveler to share with us how his flight deal email service works (Thrifty Traveler Premium) and how the pandemic has changed the airline and travel rewards industry, and specifically our ability to find and book cheap flights.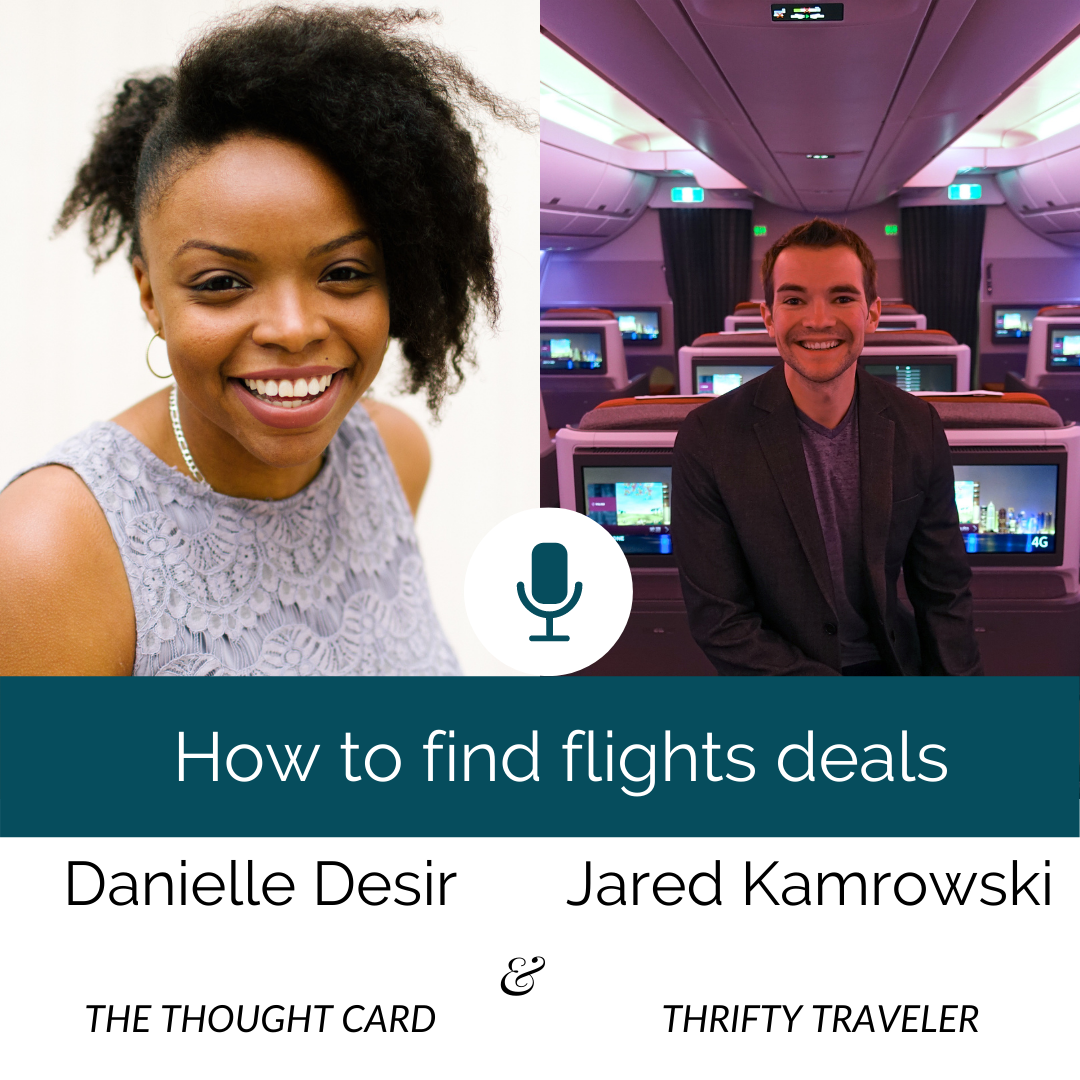 Listen here: https://podcast.thoughtcard.com/find-cheap-flights-with-thrifty-traveler-premium/
Enjoy this post?

Buy Danielle Desir a coffee