Burgershot Job update 4.5
Qb-burgershotjob is the ultimate Burgershot job. Written for Qb-Framework.
Not obfuscated or Ip-Locked, So you can edit to your server.
Requirements :

Qb Framework - https://github.com/qbcore-framework/qb-core
PolyZone - https://github.com/qbcore-framework/PolyZone
Qb target - https://github.com/BerkieBb/qb-target
Qb menu https://github.com/qbcore-framework/qb-menu
Qb input https://github.com/qbcore-framework/qb-input
qb mangement https://github.com/qbcore-framework/qb-mangement
Dp emotes https://github.com/qbcore-framework/dpemotes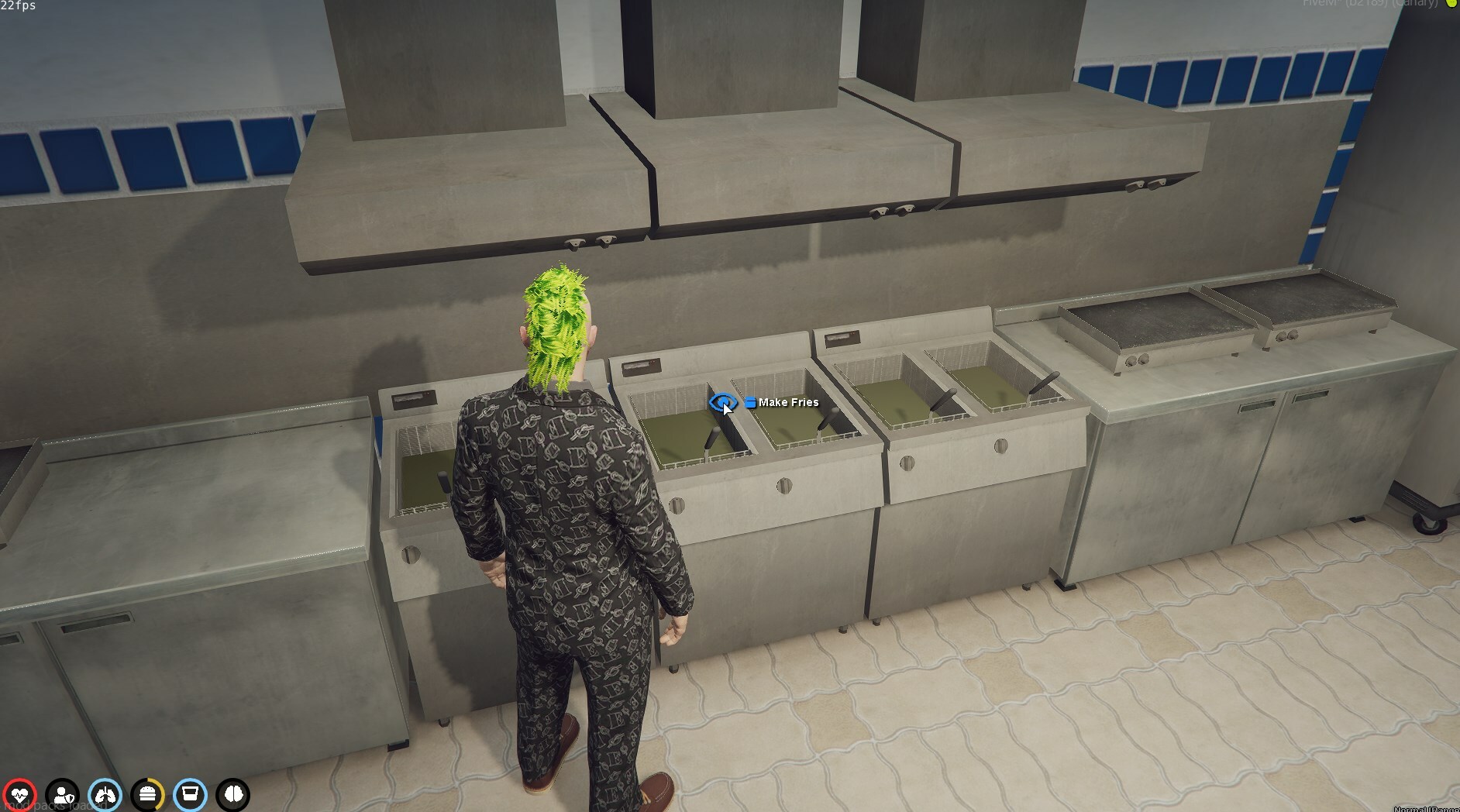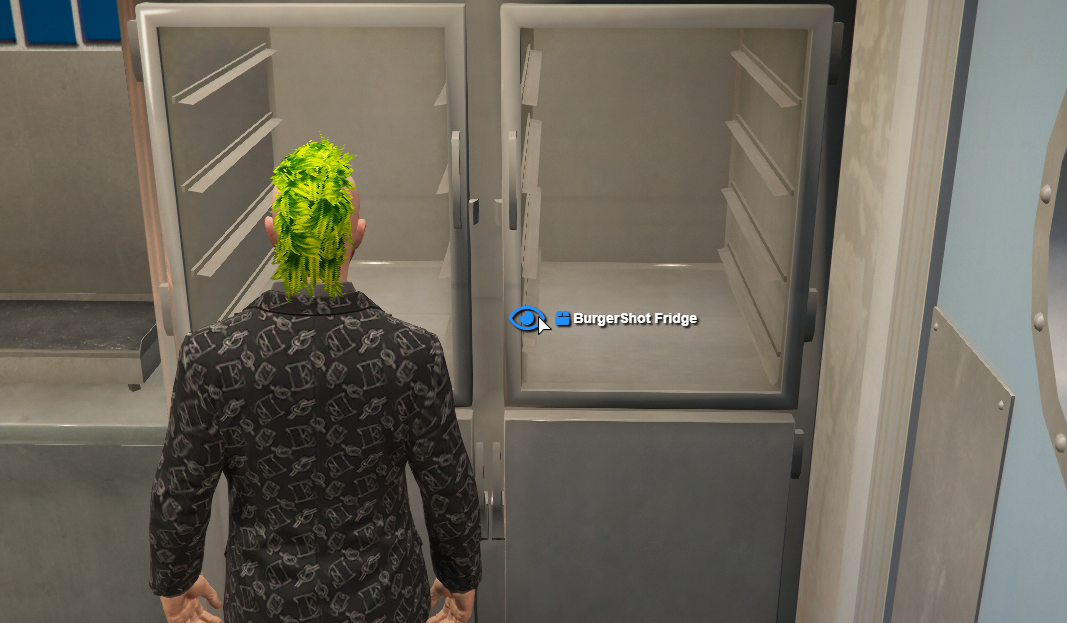 Features of Qb-burgershotjob
Create custom burger delivery locations for employees

Food you can make with nh-context menu:

Moneyshot Burger

Heartstopper Burger

Torpedo Burger

Bleeder Burger

Meat-free burger

Soft Drink

Milkshake

Fries

Moneyshot meal

Heartstopper meal

Torpedo meal

Bleeder meal

Meat-free meal

Moneyshot Shake meal

Heartstopper Shake meal

Torpedo Shake meal

Bleeder Shake meal

Meat-free Shake meal

Pick up ingredients at warehouse

Cant make menu items without proper ingredients

Cant work unless clocked in

You can call Burgershot employees with phone to order food.

Cold food storage for ingredients & burger storage to keep made food.

All Meals give out toys - Some Rare

Each pallet of ingredients cost 500 from the bossmenu

call the warehouse for a pallet of ingredients at the boss's desk

Charge customers for their order with the /burgershotbill command

a % of the tickets that employees turn in goes to the boss menu
Custom made sounds for interact-sound

Deliver orders to npc for tickets that you turn into the bosses desk for payment payout

Added Garage with Burgershot Delivery Car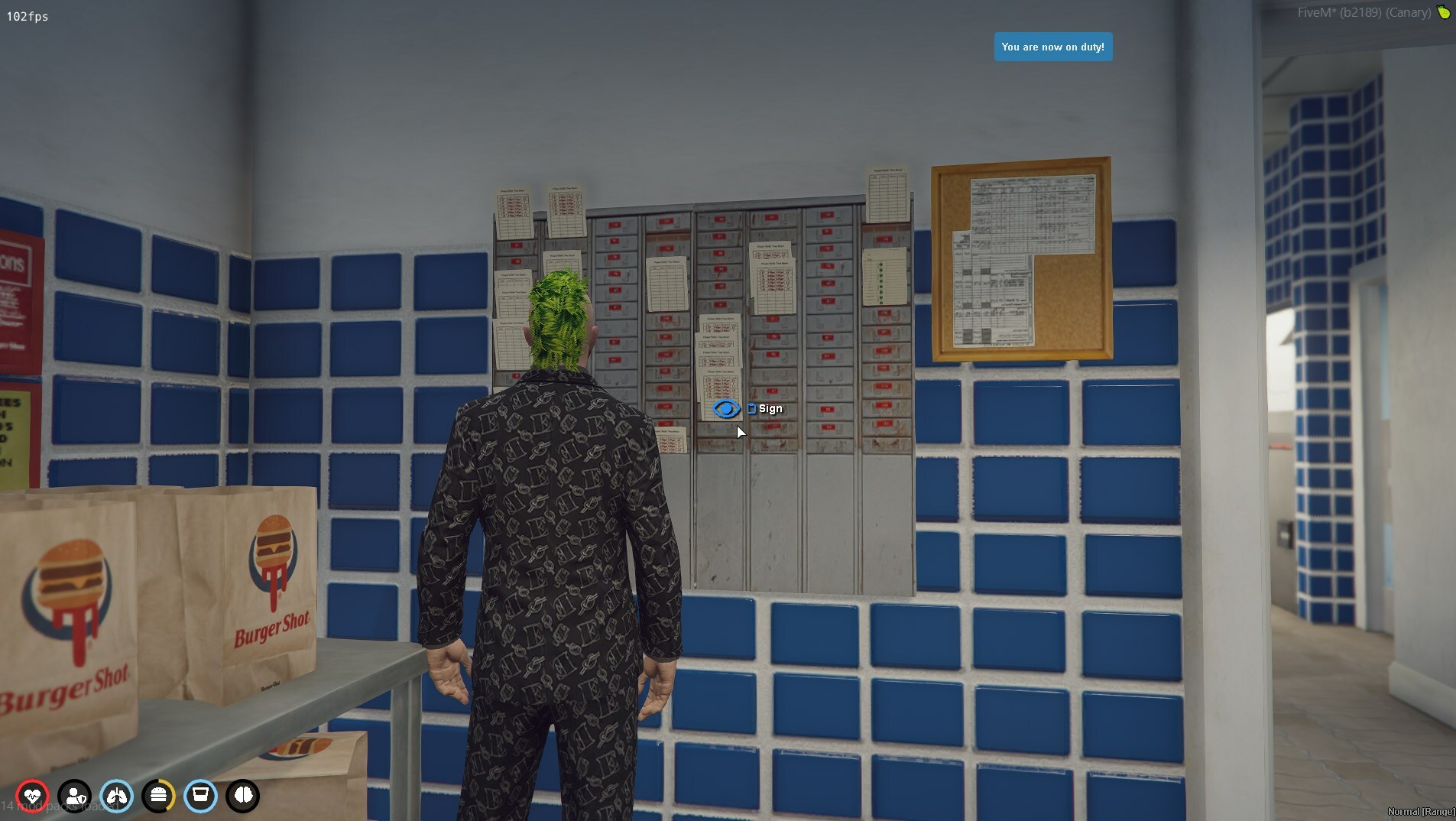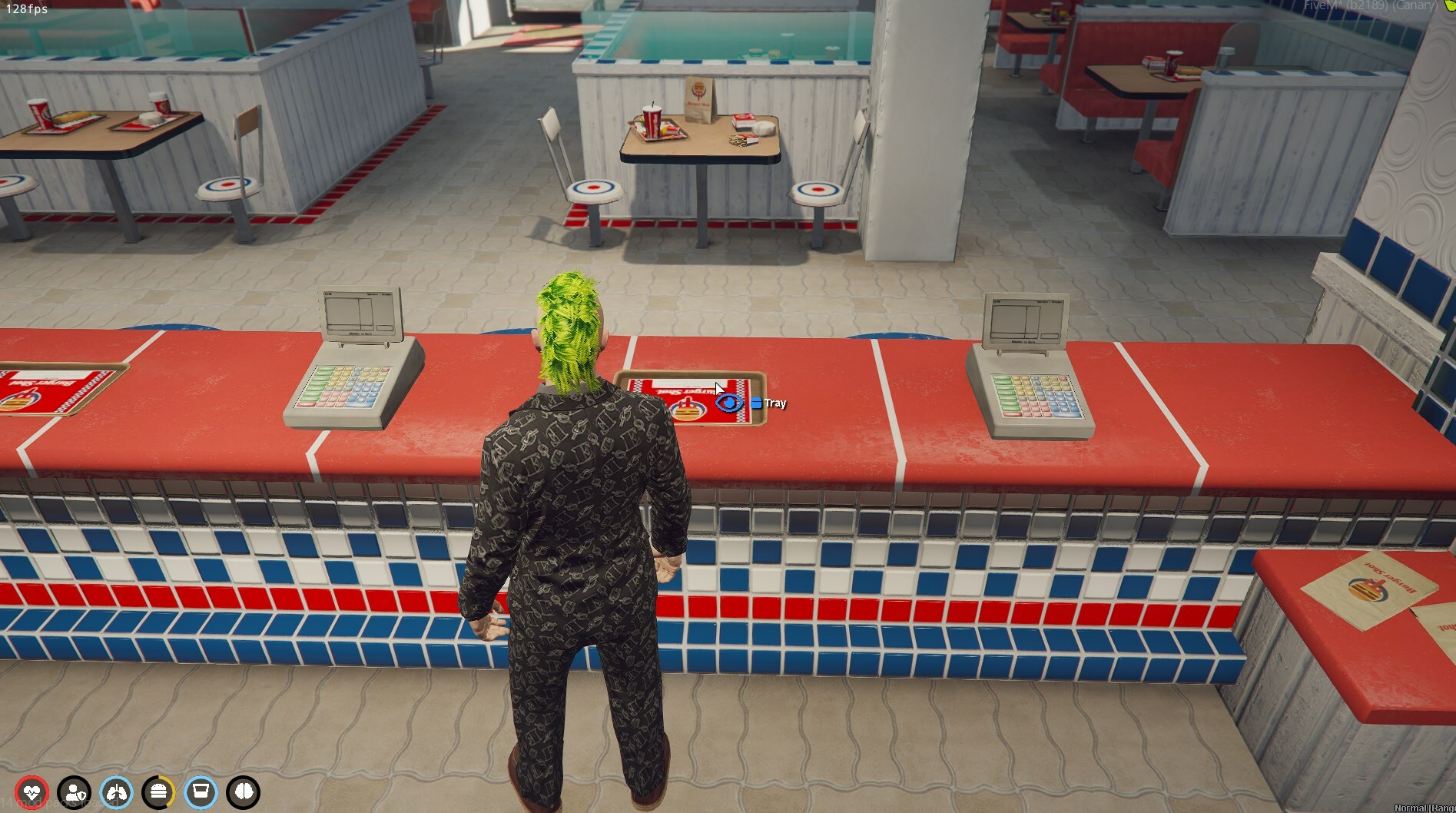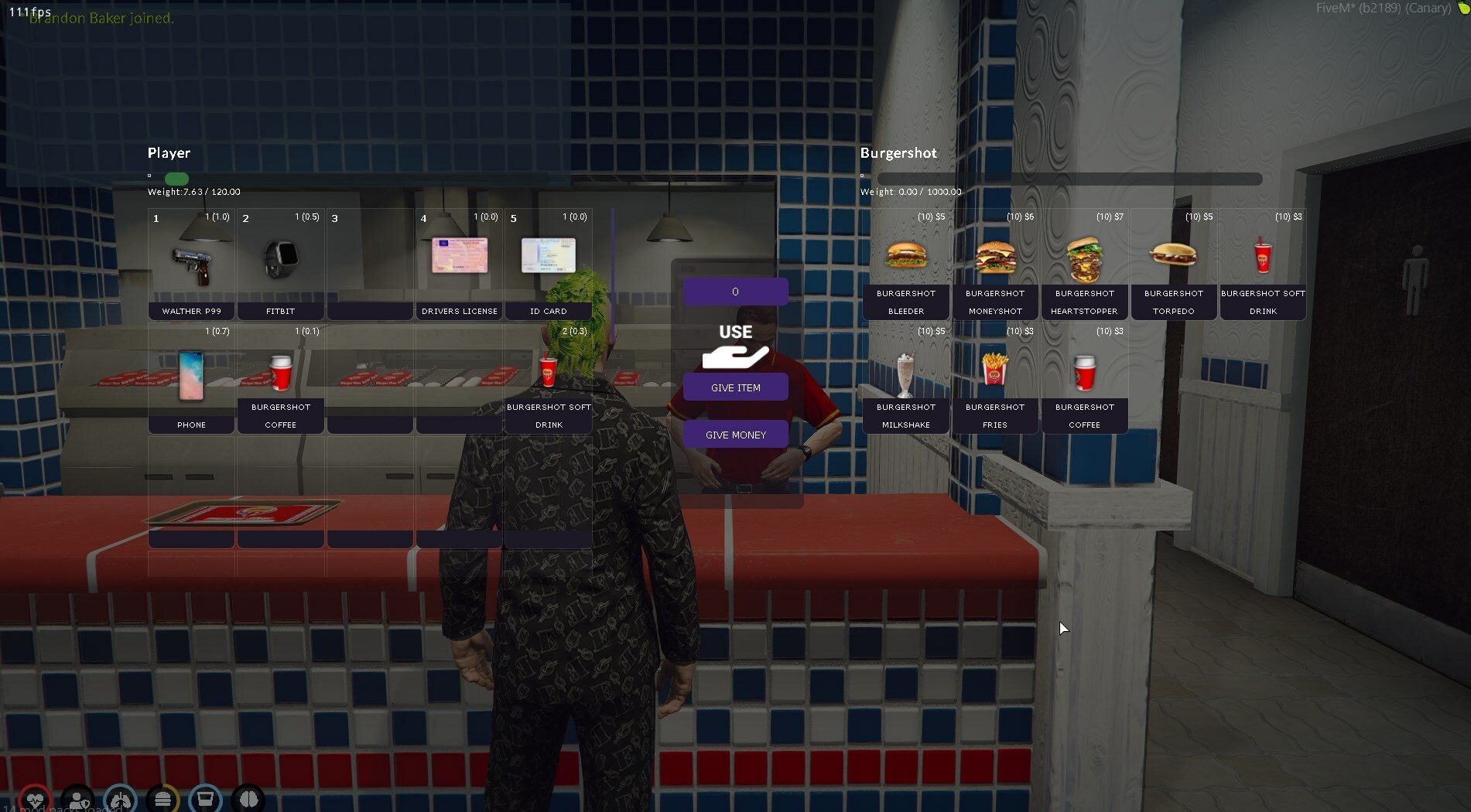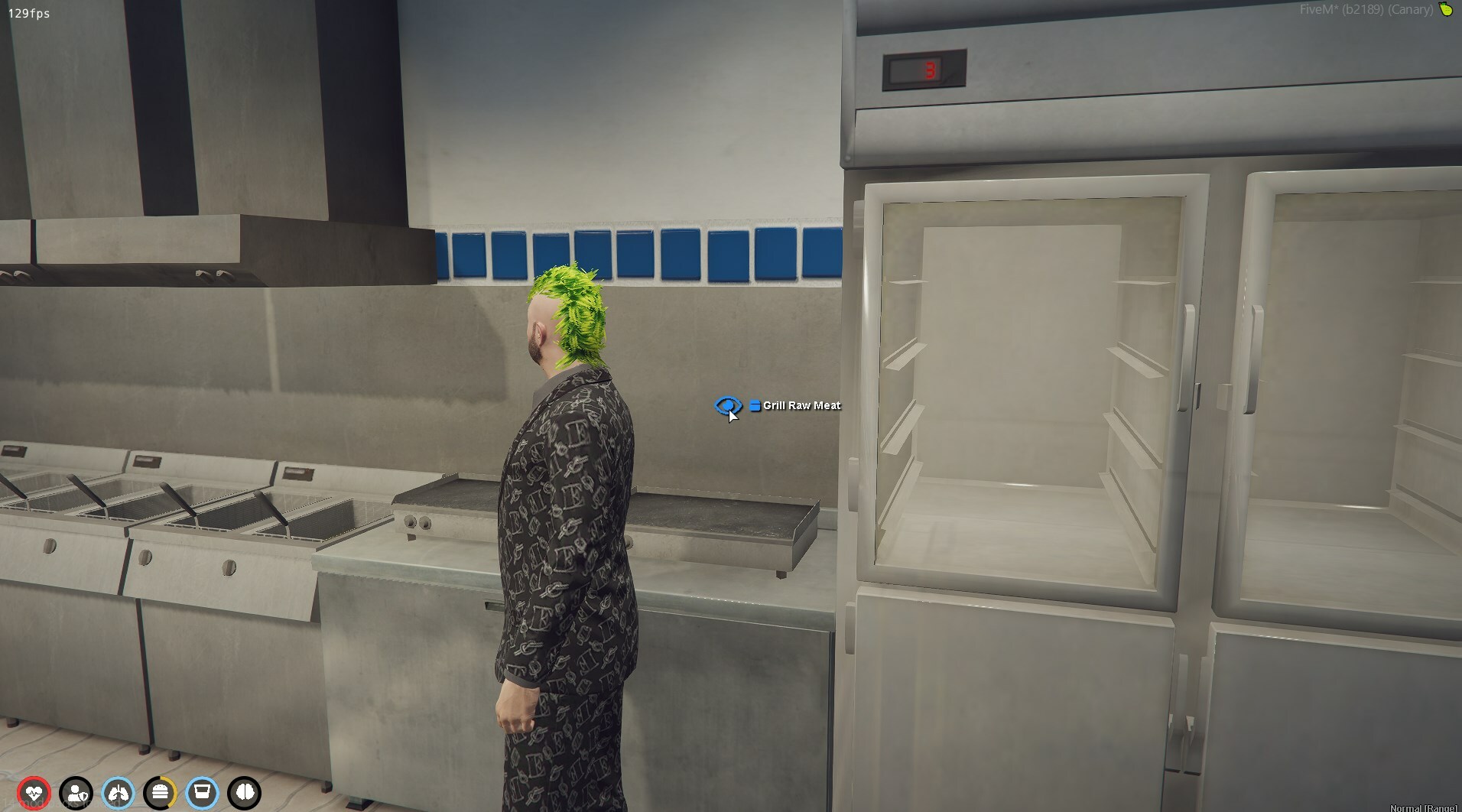 Once employed with BurgerShot and clocked into work, in order to make food you need to pick up a pallet of ingredients from the BurgerShot warehouse (location is close to harmony, location can be changed) that you have to take back to the store to unpack before your able to cook. there is a fridge next to where you unpack the pallet to store your ingredients. Cook Burgers, Fry Fries, Pour Drinks and Interact with all the storages with qb-target. Certain Burgers require Certain ingredients. such as the torpedo burger doesn't come with cheese, but the heart stopper comes with 4 pieces of cheese.
Deliver Burger bags to npc houses to earn tickets that can be turned in back at the bosses desk for cash
When employees are clocked into work, customers can call them on the qb-phone to place a order.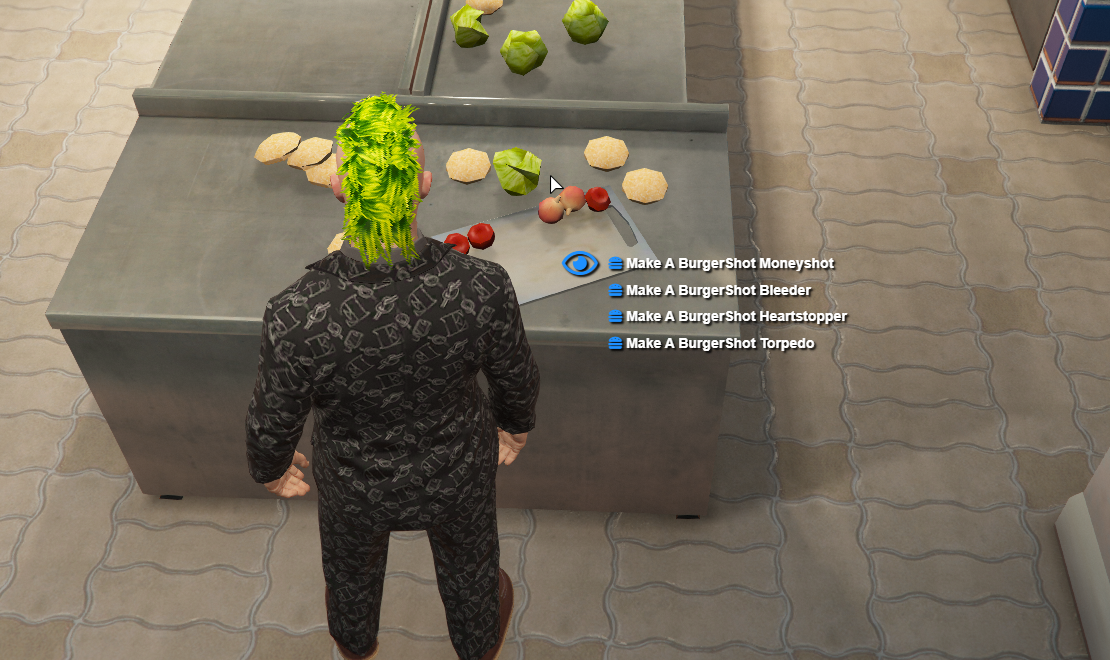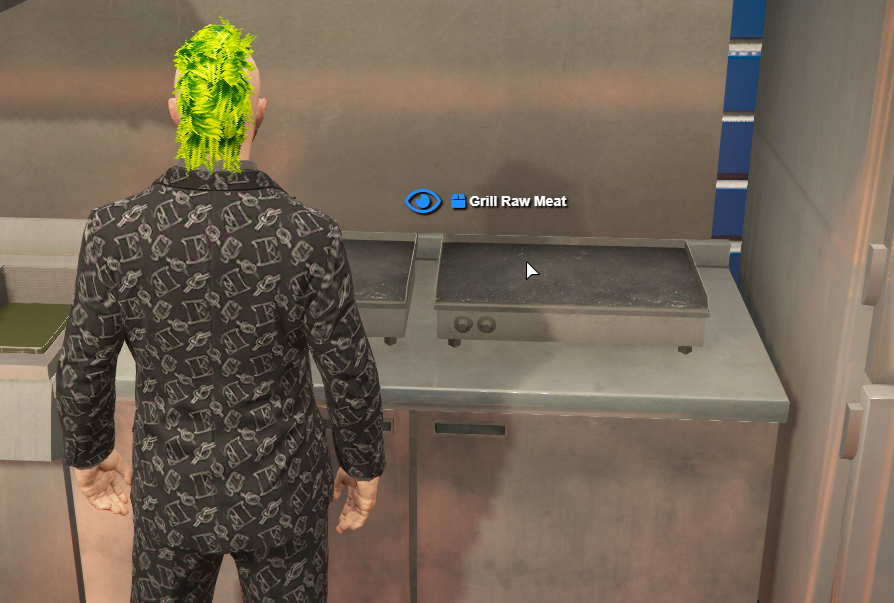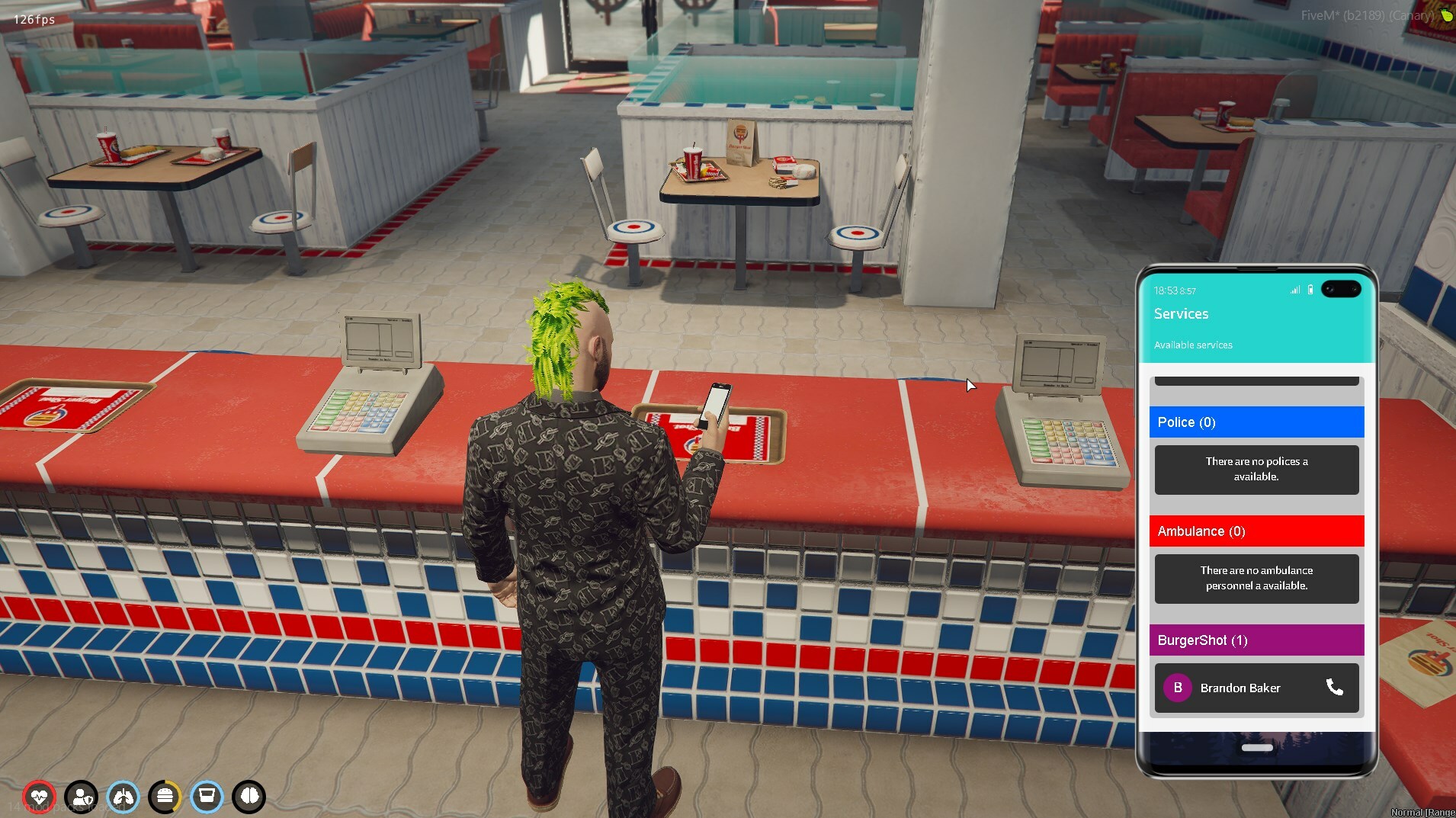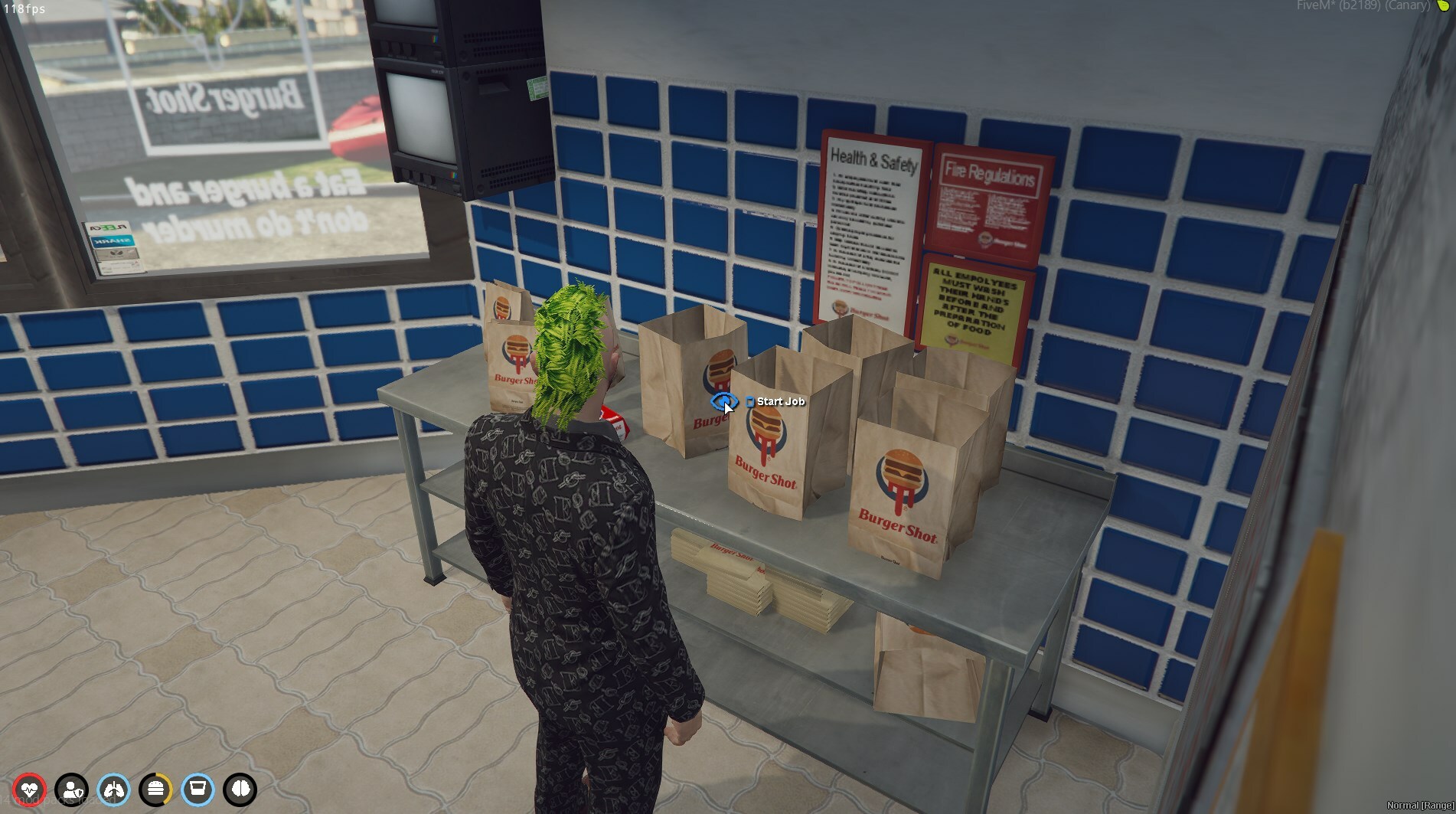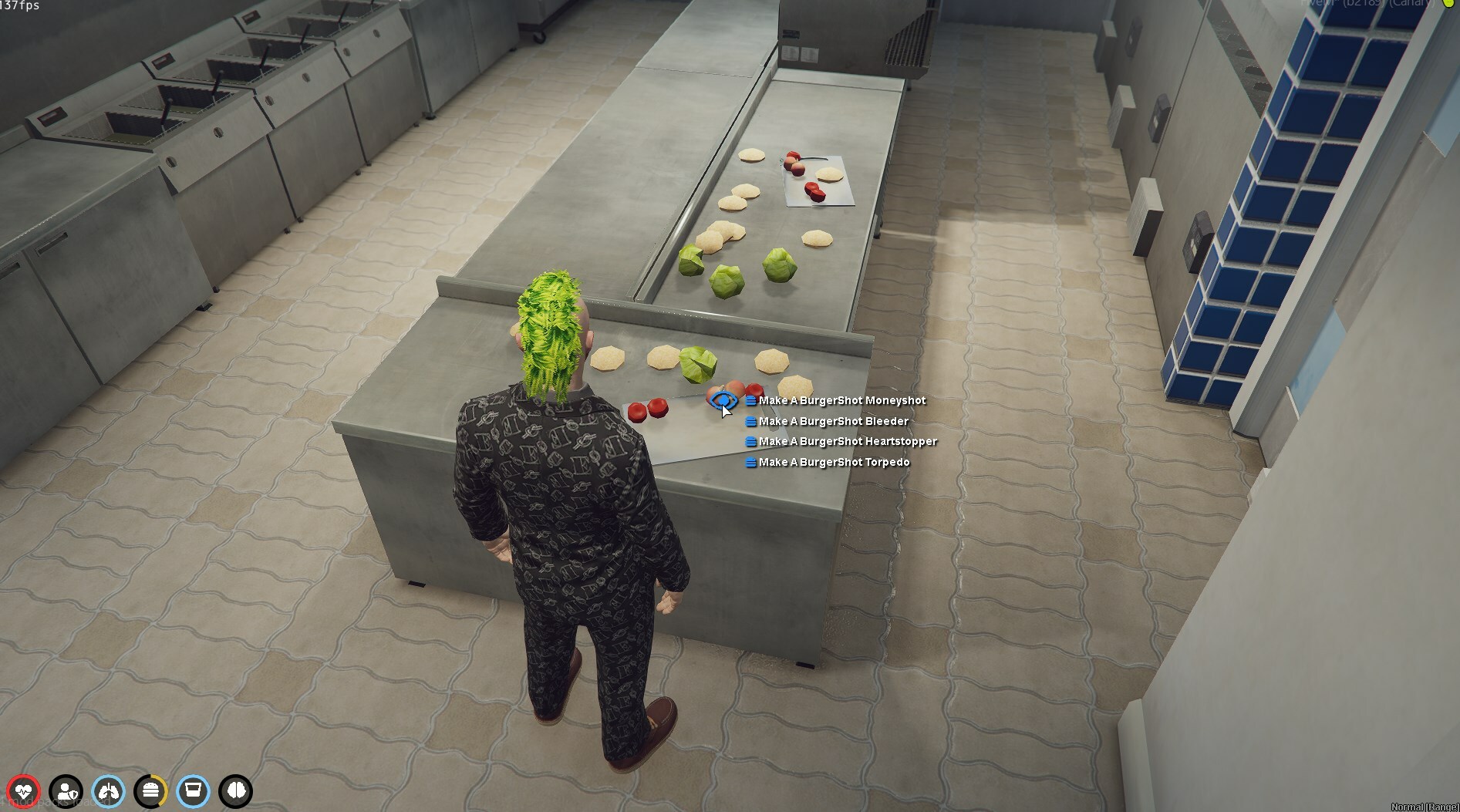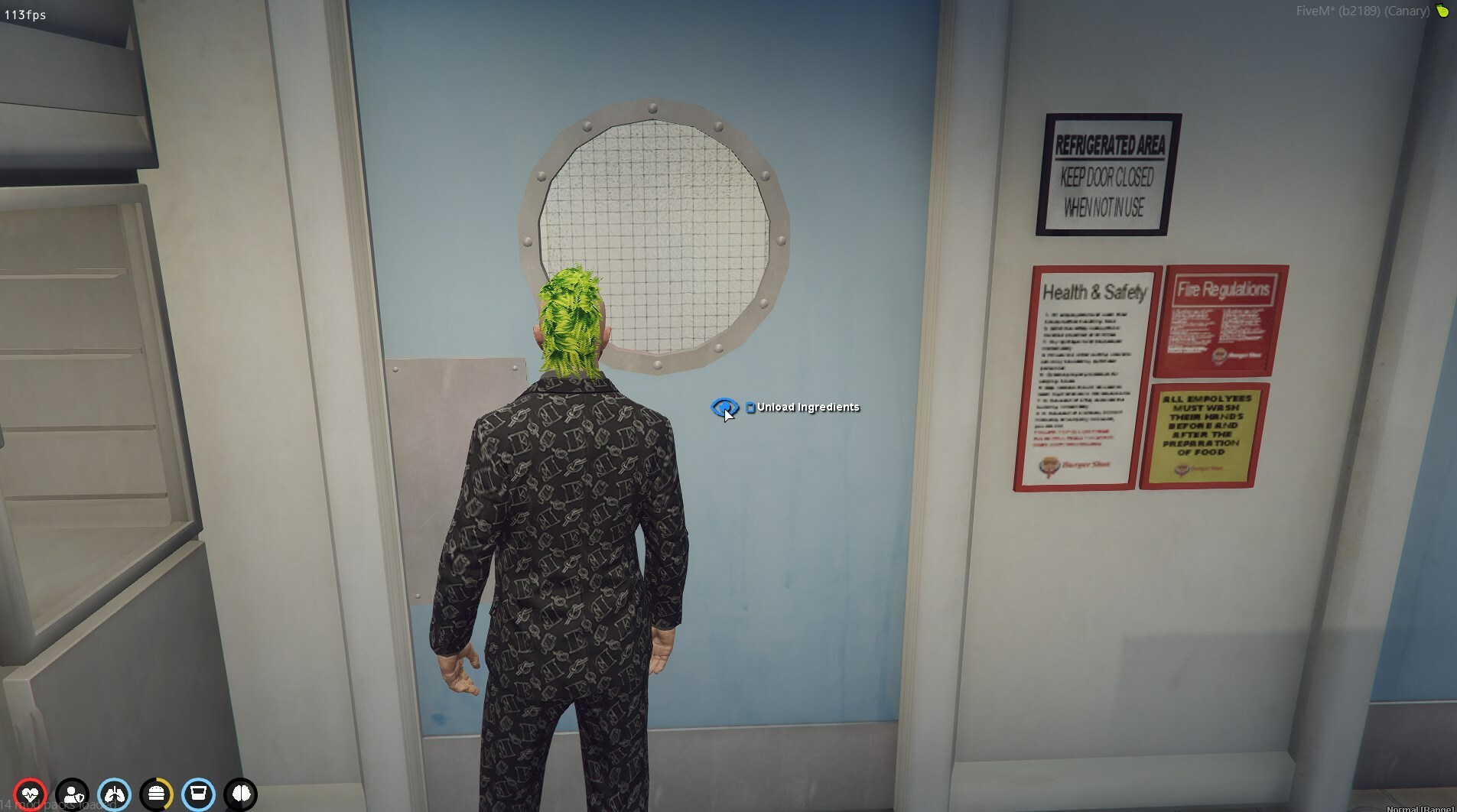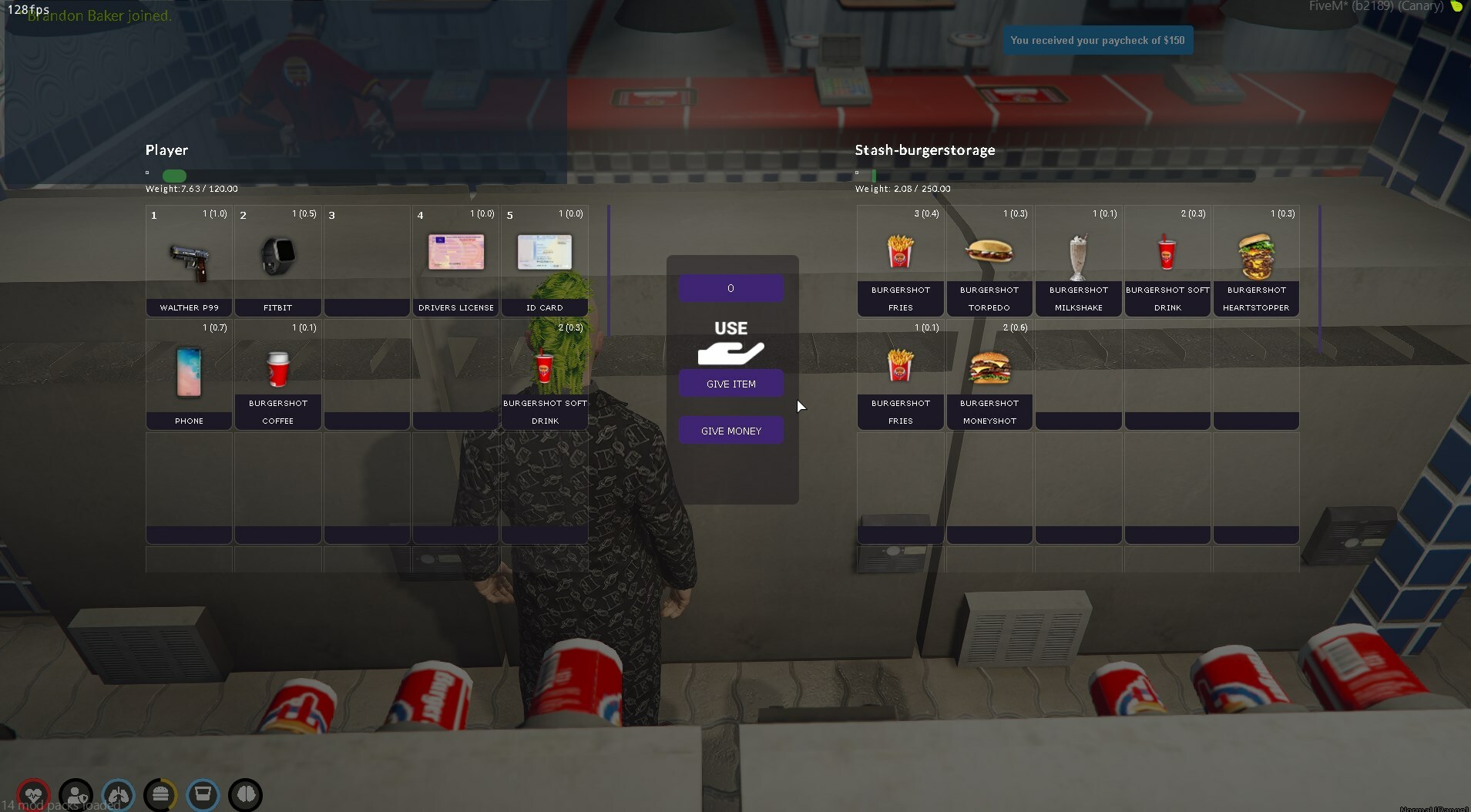 NOTE IF YOU WISH TO PURCHASE THEN GO TO MY EXTRA PAGE ON HERE. THE SUPPORT BUTTON BELOW IS JUST TO DONATE TO ME IF YOU SUPPORT MY WORK
Enjoy this post?

Buy Danklife Gaming a energy drink