Hello everyone! It's been a while, and that's 100% my fault *insert sad face here* lol.
I started a new job this month and it kinda threw me off my DCD schedule I had. I haven't posted much content any of my social media, IG and YouTube. But starting in June I will be getting back into the swing of things and posting more awesome content, and the unboxing videos you have been waiting for that has just been sitting in my computer...we aren't going to talk about it haha.
So for goal updates, I am just $10 away from meeting my last goal!

As always I appreciate every one of you that support me not only monetarily, but with your likes, shares, follows and comments! Your support means so much to me and it's the only reason I have gotten this far with Dante's Card Dungeon.
For the eBay shop update, I've sold 42 cards so far to 17 different States and have had nothing but positive feedback/reviews!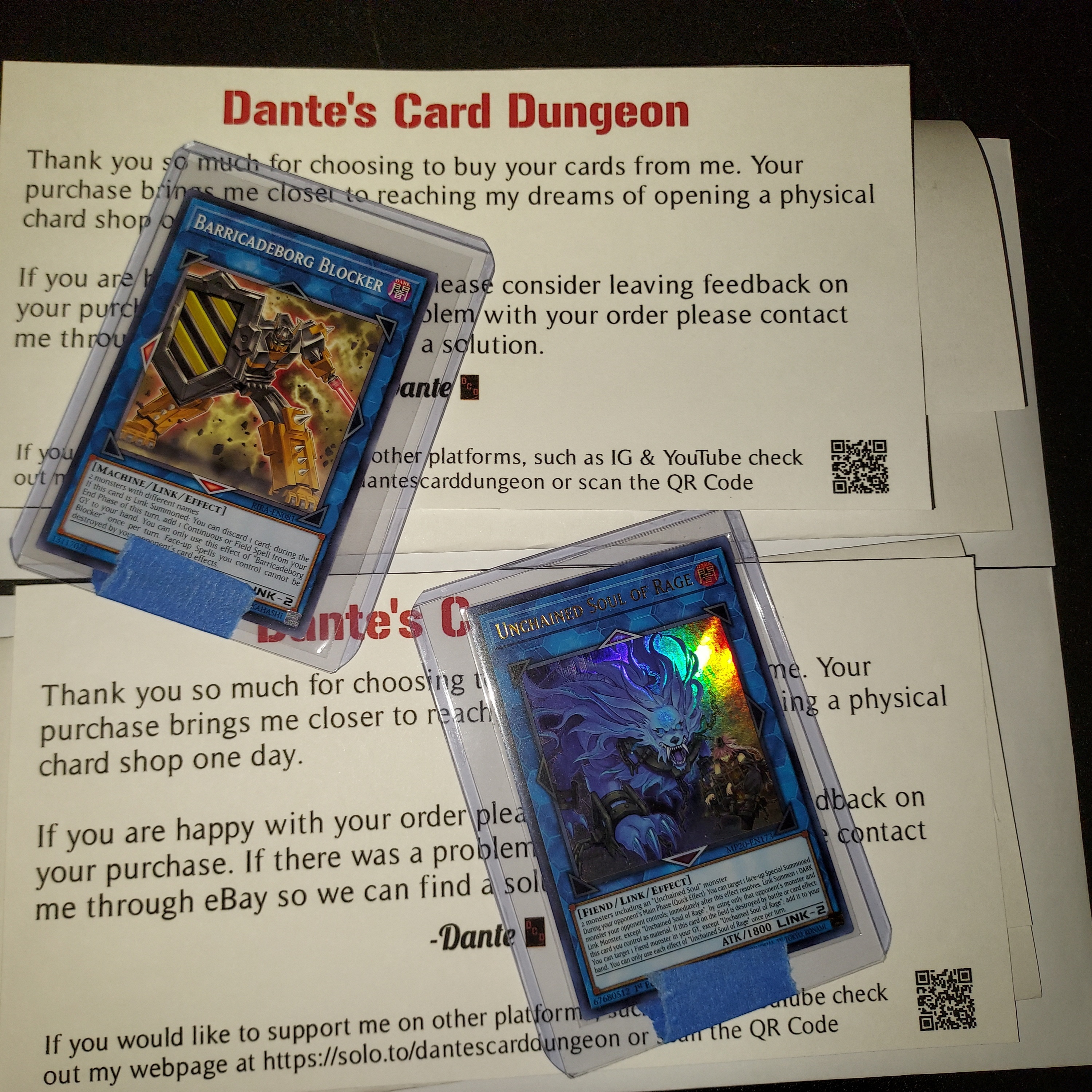 For it being open for just under 3 months this is amazing. My eBay shop has certainly kept me busy. I also try to add new cards at least every 2 weeks 10 to 20 at a time.
So until next time I hope you enjoy your weekend.
-Dante