Really Dark Icons goes open source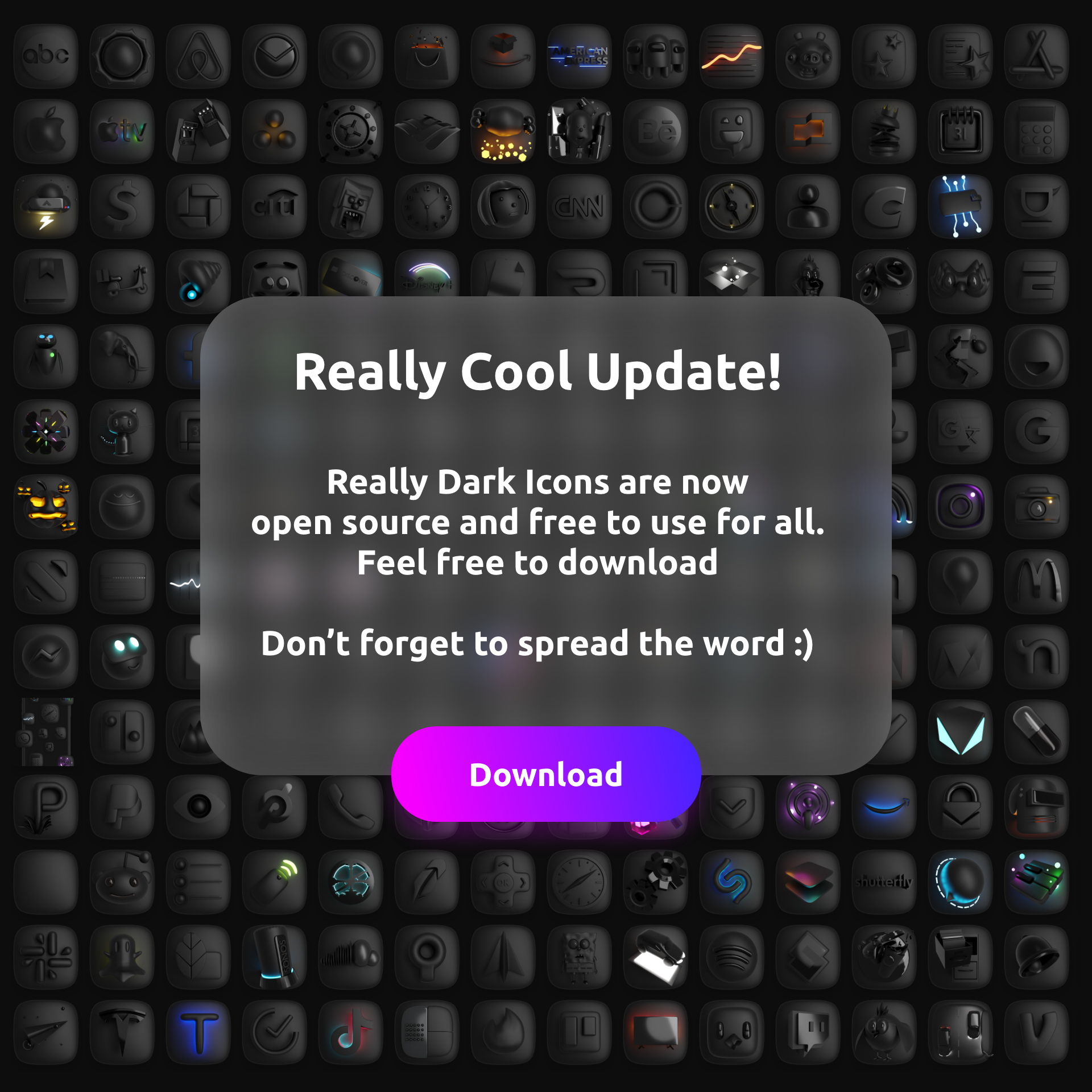 Really Cool Update!
With new thinking of the future of design. With thinking of design contribution back to the community. A new road has begun...
Really Dark Icons are now open source and free
to use for all. Feel free to download
Don't forget to spread the word :)
Enjoy this post?

Buy Dark Icons 3D a cookie