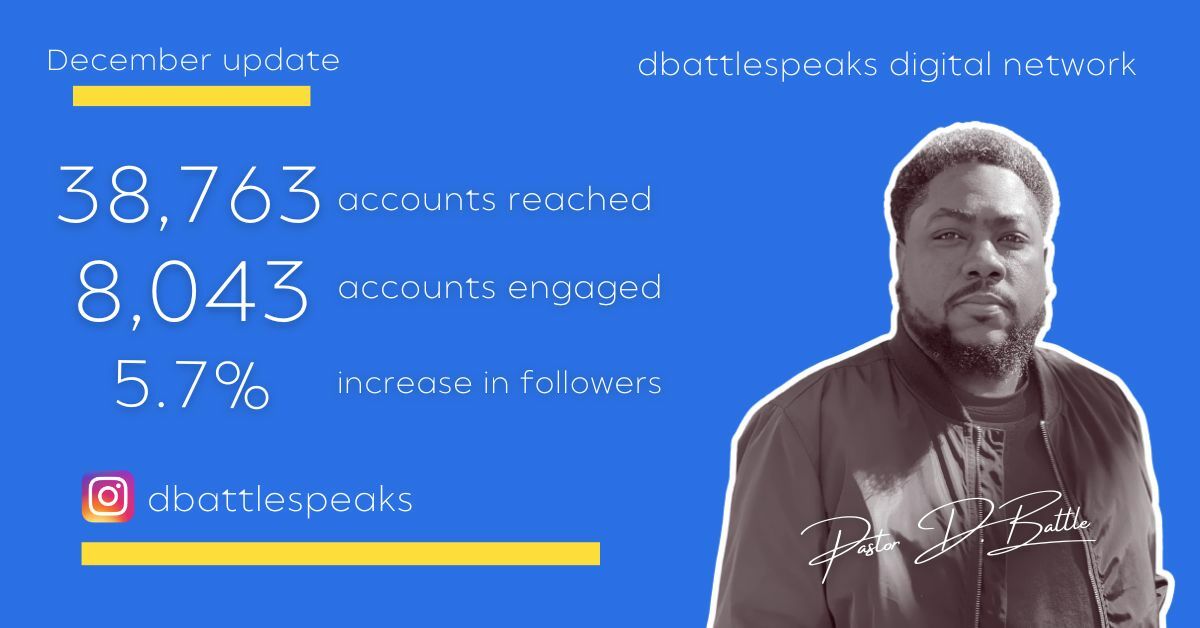 Hello network partners. I wanted to touch base with you to share an update on what's been happening here at the dbattlespeaks digital network, Bible with the Battles, and The House Digital Church. As I mentioned last month, we have reached 1,000 subscribers on our Bible with the Battles YouTube page. This is an amazing accomplishment. If you haven't done so yet, please be sure to subscribe to our channel as we continue to reach people for Jesus on YouTube.
Over the last few weeks, we have noticed an uptick in our Instagram social media statistics. Because of this, we have repurposed some digital faith content to continue building our growth on that platform. This isn't a major emphasis as most of our time is now focused on YouTube shorts and Tik Tok. Speaking of Tik Tok, we are also experiencing growth on that platform. We hope to reach 1,000 followers by the end of December. This will be a major breakthrough for our ministry as we will receive access to livestream once we reach that threshold.
Thank you again for all your support as we reach more people for Jesus in the digital space!
In God's Service,