Top 10 Reasons Why I Meditate

One of the biggest misconceptions of Mindfulness is that it "fixes" us. I can say…well no, but yes, and kinda. 😂 If that sounds ambiguous, it is. Being human is messy like that. 🤷🏻 I've seen countless friends & acquaintances express doubt about the effectiveness & safety of Mindfulness…and you know what? They're right to. Doubt is a very normal human emotion.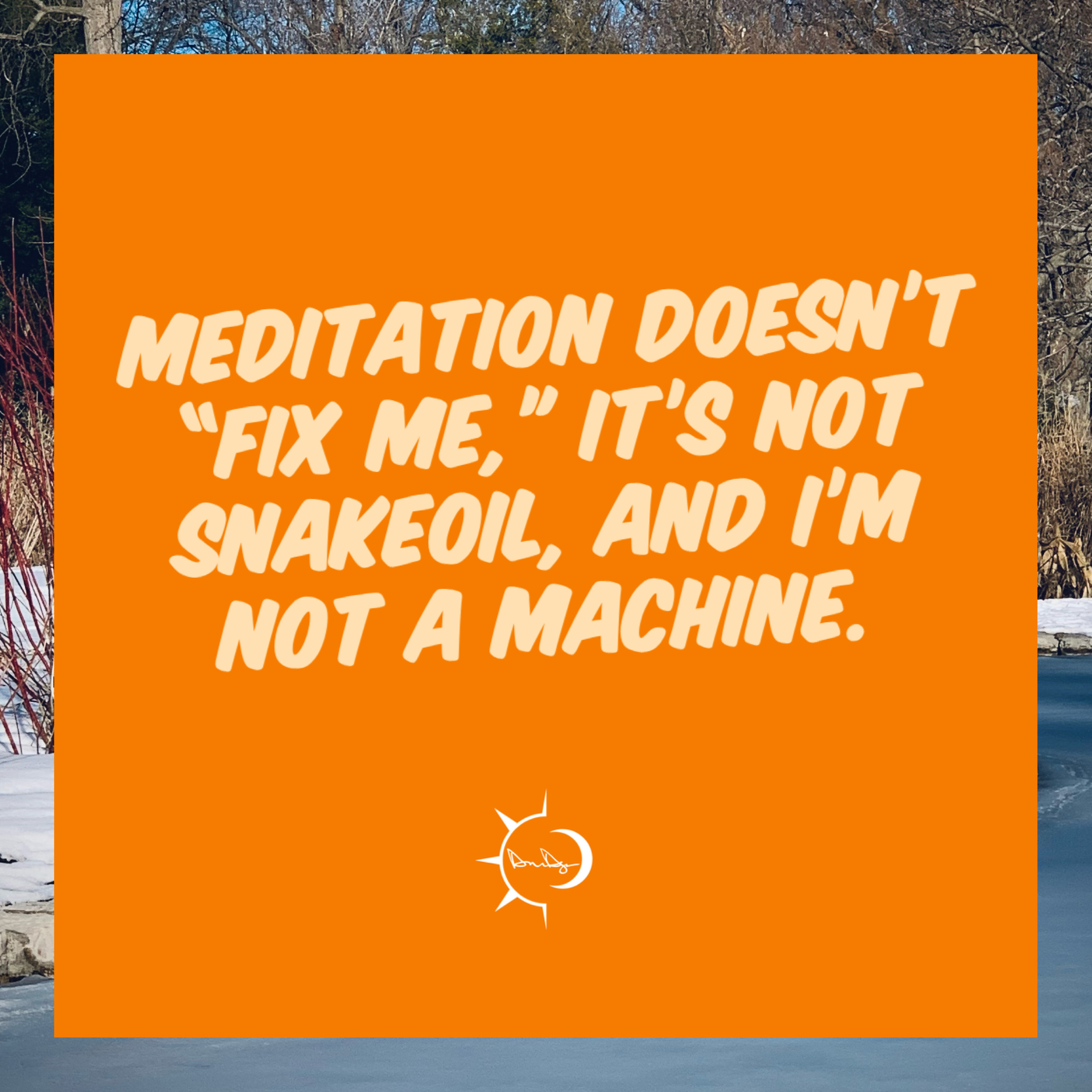 Maybe they experienced a meditation style that didn't work for them. Maybe they learned from someone who wasn't educated in trauma-awareness & systemic conditioning. Maybe meditation just wasn't what they needed at that time in their life. Maybe meditation just isn't for them. ALL of those things are ok, AND I still know Mindfulness can support a TREMENDOUS list of causes & conditions of suffering… when practiced skillfully & safely. 🙏🏻❤️‍🩹🧘🏻
This is why I think it's important to be very clear & up-front about MY background & how I approach my coaching. Mindfulness doesn't erase the past, AND it provides me with yet another tool in my self-care (aka survival / trauma-recovery) to attend to the process. Which for me, is going to be a lifelong management tool…this isn't even an exhaustive list. ❤️‍🩹🧘🏻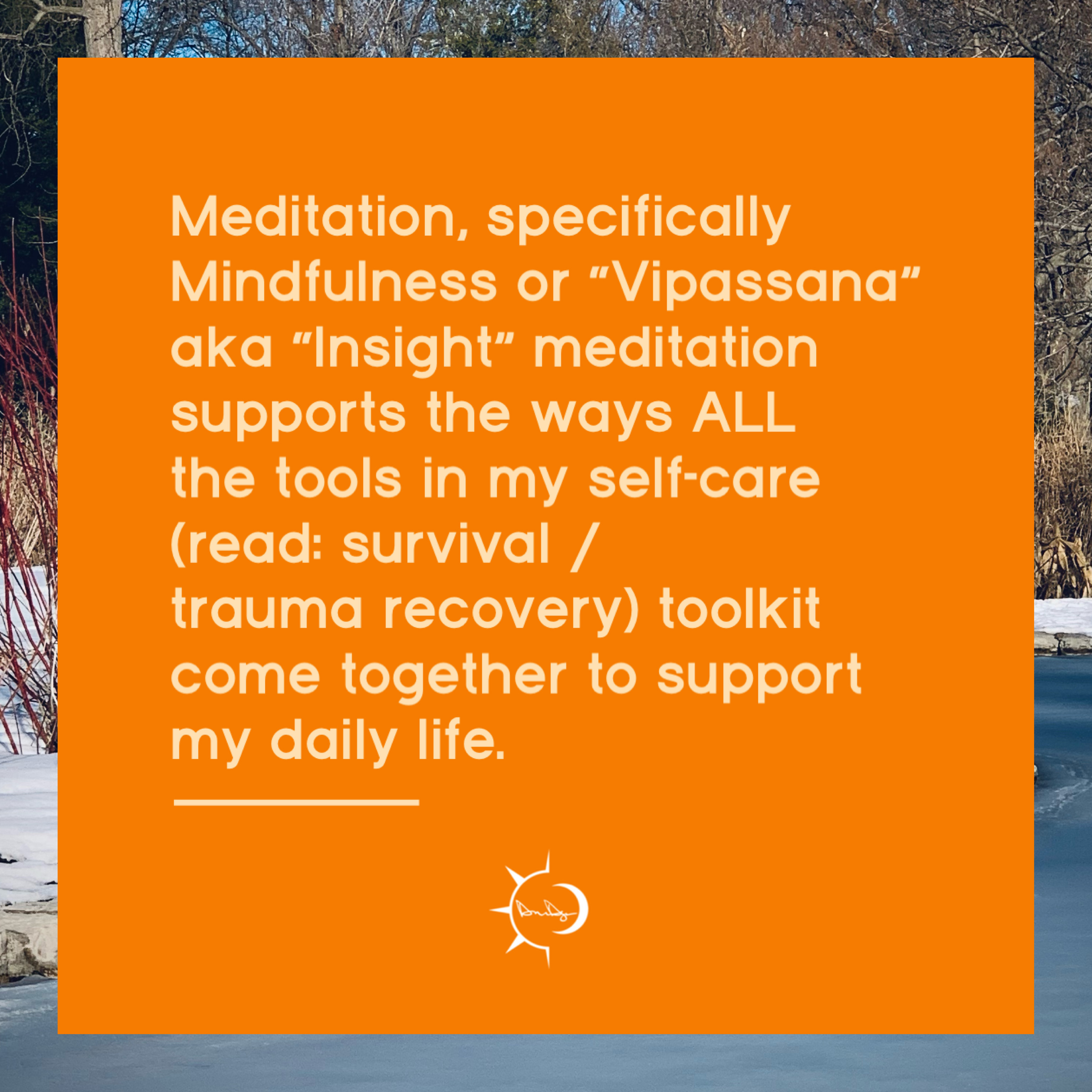 This is why I'm certifying to coach (& gearing up to teach this spring! 🙌🏻)…because having a trained guide and support system matters. Having a trained guide & support system "that's been there" (& shit…sometimes still goes there) FUCKING matters. 🏳️‍🌈❤️‍🔥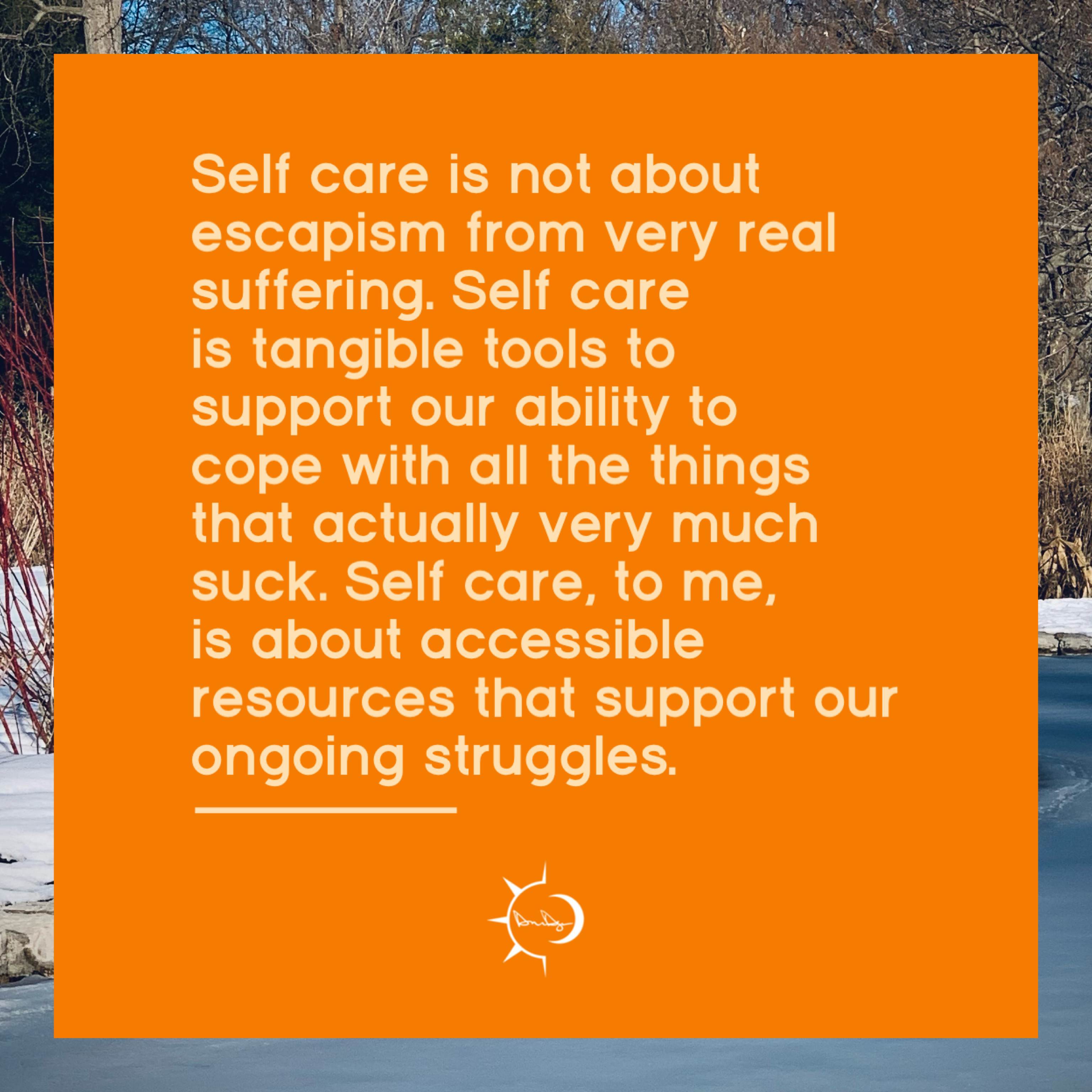 I think it's important to normalize emotional & mental care during the hardest times, and all times. So if this content resonates with you, stay tuned b/c accessible self-care IS community-care & ESSENTIAL for our liberation. 🌎🌈🙏🏻☸️🧘🏻❤️‍🔥
I am a non-binary, queer, trauma-survivor & I'm certifying in Mindfulness Meditation from a trauma-sensitive lens (which includes systemic inequities). I'm gearing up to be teaching an intro class this spring, stay tuned right here for tools & class info as it's released. 🏳️‍🌈🧘🏻🧠🫀🫁❤️‍🩹❤️‍🔥
- Deanna Sophia -
Enjoy this post?

Buy Deanna Sophia Danger a coffee