Aging Artists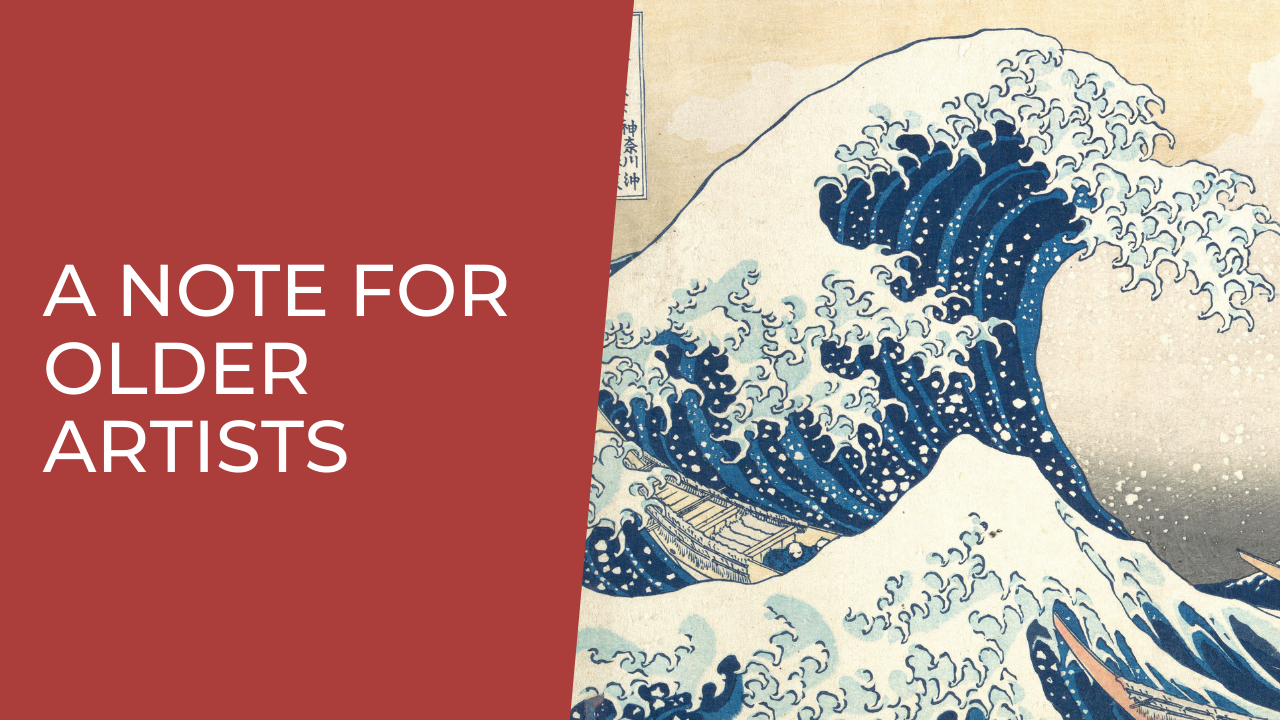 Katsushika Hokusai - the painter of The Great Wave - once said, "All I have done before the age of 70 is not worth bothering with."
He painted for years while he was young, not making any success. He was then struck by lightning at 50 years old, had a stroke, and had to learn how to paint all over again. Once he recovered, he created his best and most famous art pieces, including The Great Wave.
Social media and celebrities will make you feel like you're supposed to find success early or not at all. That's very rarely the case. Many people aren't successful until after decades of hard work.
Martha Stewart got her celebrity break at 41 years old.

Tommy Lee Jones became famous at 47.

Tolkien wrote THE HOBBIT at 45.

Laura Ingalls Wilder published LITTLE HOUSE ON THE PRAIRIE at 68.

Paul Cézanne didn't become a famous painter until his 50s/60s.

Director Bong Joon Ho launched into worldwide award success with PARASITE at 50 years old.
If you want to be seen for your work, you have to learn patience. You have to refuse to quit. You have to keep getting better at your craft, so when your success skyrockets, you're ready for it. Don't give up on what you want because it's taking too much time. All good things are worth the wait. And the dedication. And the hard work.
Keep going. Success is inevitable if you don't give up.
Enjoy this post?

Buy Deidrea DeWitt a vanilla latte