Make YouTube Video, Playlist And Channel Shortcuts At Phone Home Screen
Play YouTube Videos From Phone Home Screen With Shortty App. Shortty App Make Shortcuts For Your YouTube Video, Channel And Playlist So, You Can Play It In YouTube App From Your Home Screen In One Click.
https://play.google.com/store/apps/details?id=com.shortty.dd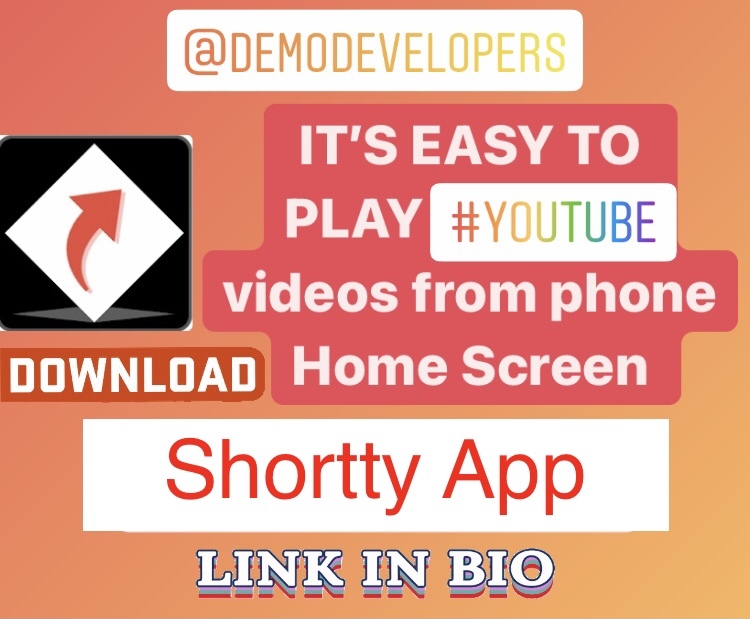 #shortty #youtube #shortcuts #ytshortcut #youtubetips #youtubers #ytapp #demodevelopers #linkinbio #akshaytritiya
Enjoy this post?

Buy ᗪᗴᗰO ᗪᗴᐯᗴᏝOᑭᗴᖇᔕ a coffee