OCEAN SWIFT SYNTH BUNDLE
Ive been a fan of the very little known Israel based VST producers Ocean Swift, and asked them if I could make a bundle for you guys which they were completelly down on. So here's from them to you. Enjoy!
Their niche are sharp but surreal evolving additive synths that, my personal favourites are the Dreambox for its silky tone and Enterprise for its quirkiness. Polyphenom is very unique with its 16 stage additive baked with subtractive wavetable OSCs that you can shape with a very clean FM implemetation.

Use the serials down the down the page
https://www.youtube.com/watch?v=EXEwGVdMg4E
DOWNLOAD [WIN]

https://u.pcloud.link/publink/show?code=XZ7Yi6XZnSBOBe9zyqX93Eu1oXdeEYPO7Mvk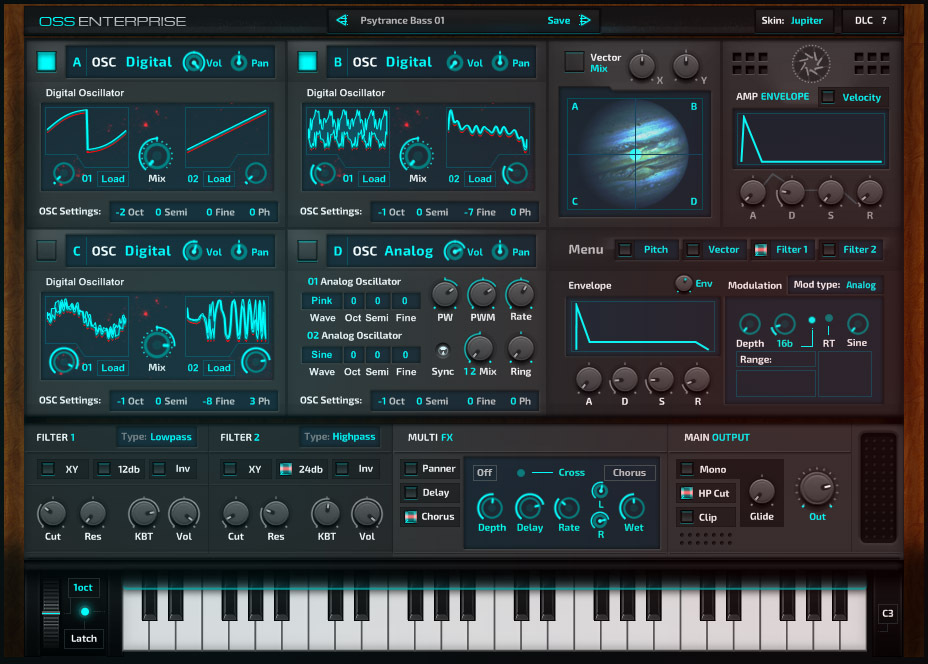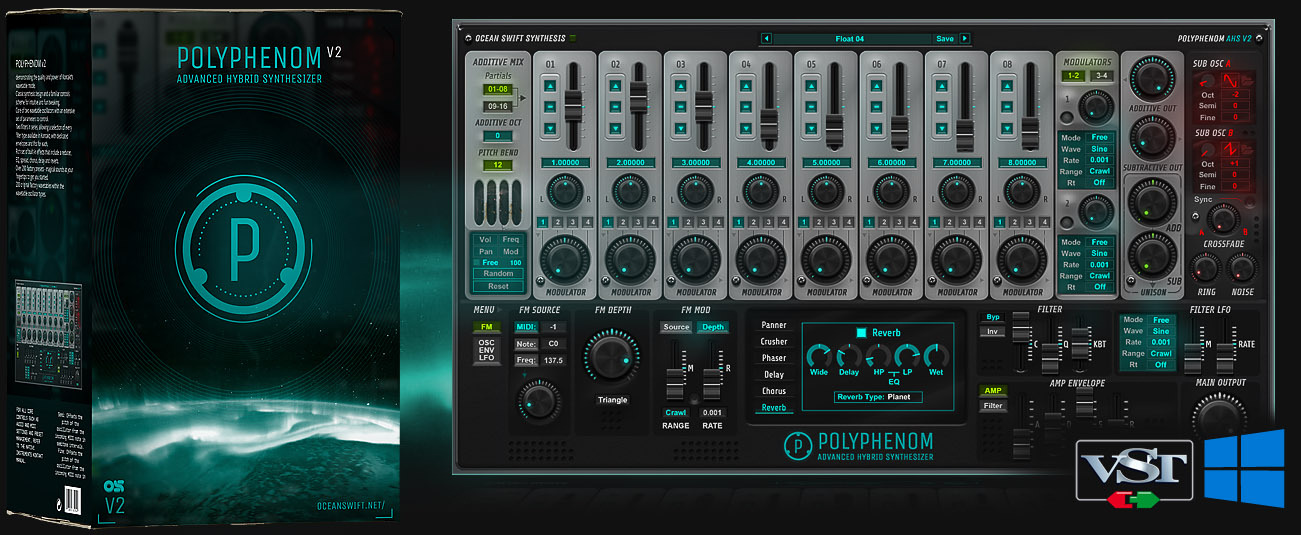 Aeolian Meditation
M4HDD93X
Aeolian Meditation is an complex addictive-additive synthesizer playground with a unique a-symmetrical design capable of generating unique and beautiful melodies, Meditative and Hypnotic drone tones, movie and musical soundscapes.
Aeolian Dream Box, our newest Rack version of the Aeolian Meditation Synthesizer, shares the same philosophy but in a smaller package
Polyphenom 2
n4V49Kpj
Polyphenom is a truly hybrid polyphonic Synthesizer exploring additive, wavetable, subtractive and fm synthesis – with an extensive array of features, modulations and built in effects.
Our newest Update Polyphenom 2, builds and greatly expands on the Polyphenom ideal presenting a more mature instrument with endless creative possibilities – for sound design, music production and synthesis.
OSS Enterprise
THFKECDJ
OSS Enterprise is a hybrid Synthesizer exploring Vector, Additive, Subtractive & Wavetable synthesis. Enterprise is multifaceted instrument with great versatility, it offers 4 groups of oscillators with many options and sonic approaches.
Enterprise comes packed with hundreds of factory presets and a excellent sound quality.
Enjoy this post?

Buy Patrik B W a coffee