NEW POST | Colourpop Eyeshadow Review
More specifically, if you're a nerdy person you'll love the Darth Vader Eyeshadow Palette from Colourpop and that's what I'm taking a look at this week in the blog!
Colourpop Make-Up Review: The Darth Vader Eyeshadow Palette | Diary of Discovery
I don't have an affiliation with Colourpop (dangit!) but their eyeshadows are always good quality and lovely to wear, so if you're on the fence about purchasing, check out my post now!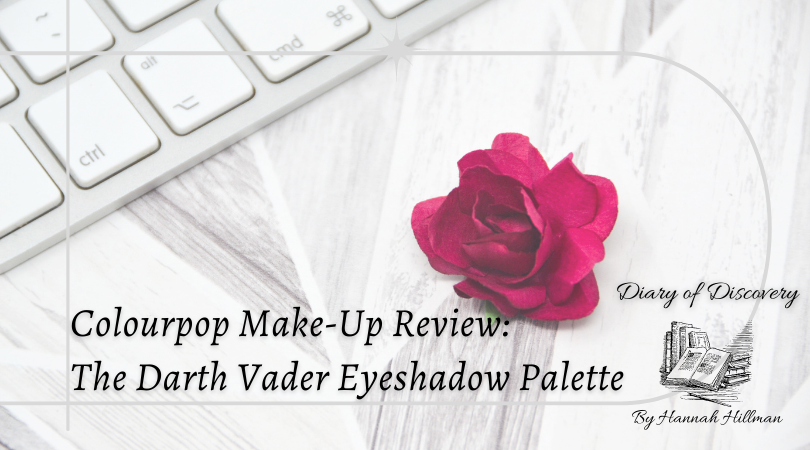 Enjoy this post?

Buy Diary of Discovery a drink