Fee Waivers for RICA
Dear Friends,
Apparently, there are fee waives available for RICA, CSET, etc. I do not know anything more than that. This begins in August 2022. See the link below for more information.
The image below give more information. Please share with others who might benefit it.
Thanks,
Chris B.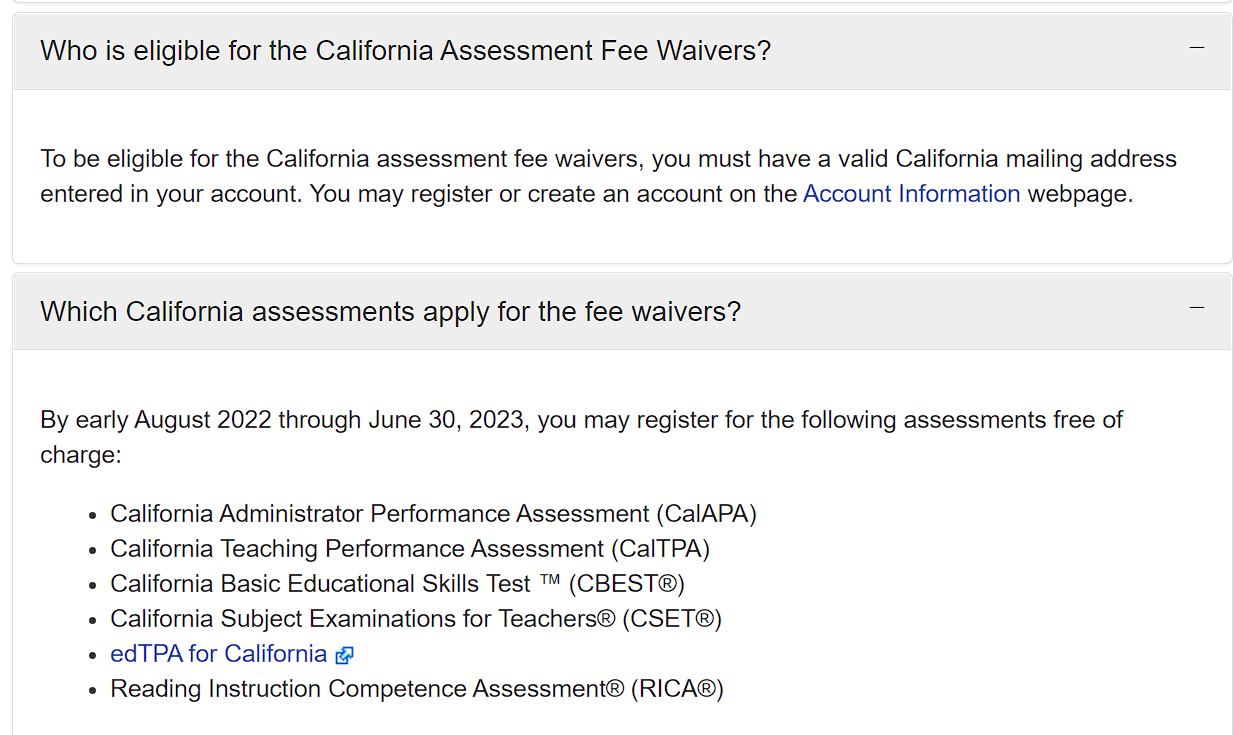 Enjoy this post?

Buy Chris Boosalis a coffee