Well, we moved recently and we are busy having the "catio" reassembled for our feral friends and our future foster cats. I will post some pictures as the reconstruction continues.

We really appreciate the coffees, as we really do put the funds into caring for our animal peers.
No person is obligated to donate a cent, especially if you have trouble buying coffees of your own - but do know that we are grateful to those folks who can and do support our efforts. The generosity really does go toward our rescues and visitors and it elevates the quality of their care. 
In gratitude,
Chris B.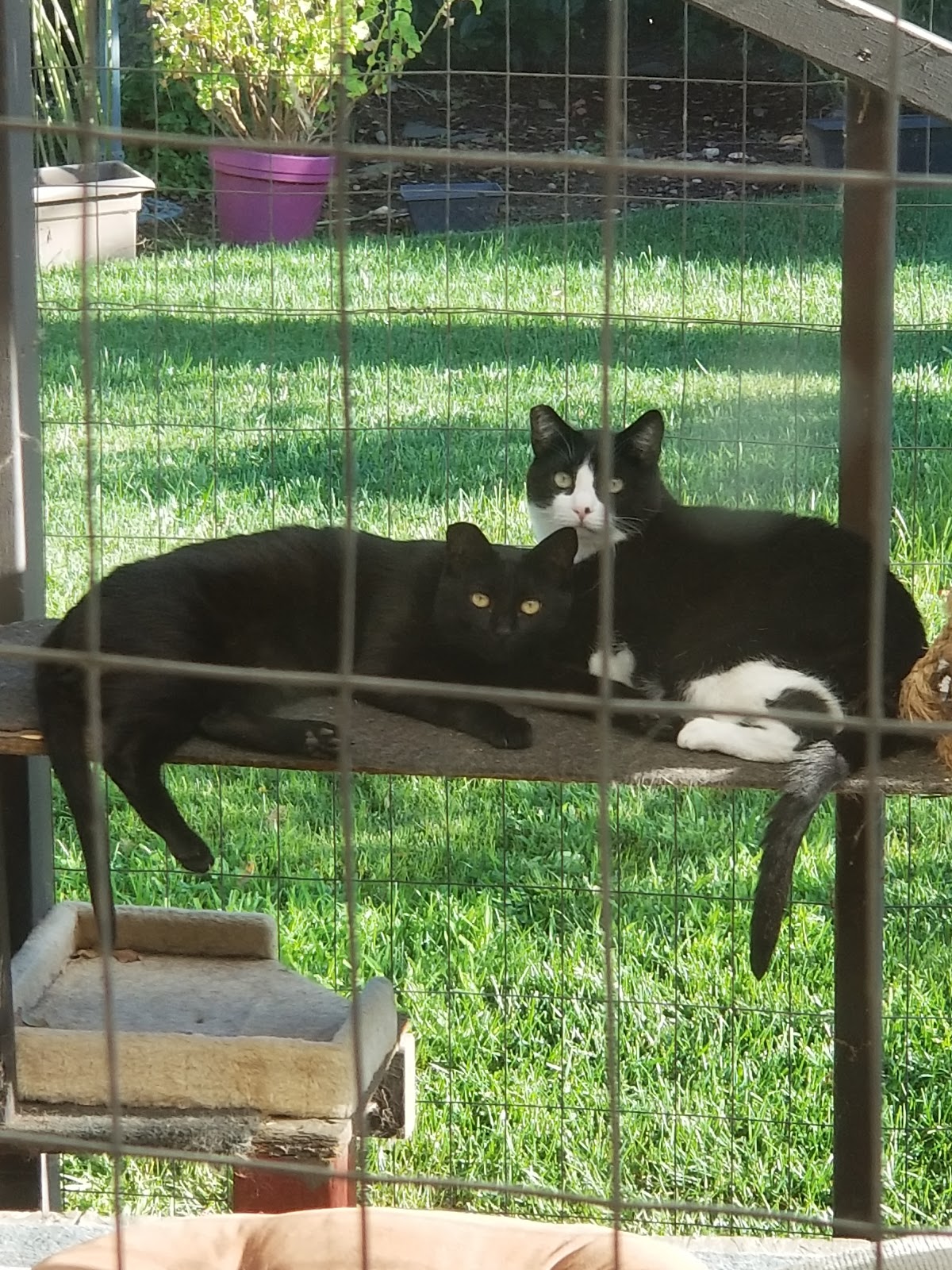 The two feral brothers, Shiny and Sweety, hanging out together in the old catio at our old house. They cant wait to get into the new one - we haven't told them that it will be a month or three before the window is cut and the catio is open for the street kids.