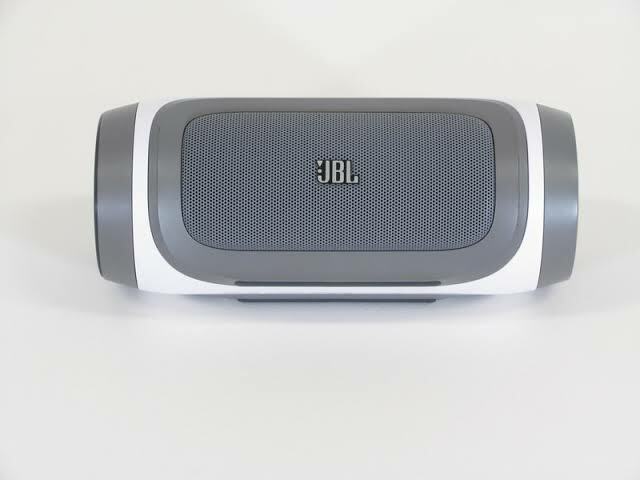 So at the end of the day I still remember my first charge it was this ugly looking thing that definitely lacked style but it wasn't about style for me, I was not a trend setter in my early days and I am still not I was always about function over looks. This was the charge OG in the da house that I owned all the way back in 2017 and they came in a grey, blue and green and there may have been a red in there.. they released the charge 2 I coped it in red, they released the charge 3 I copped it in blue, they released the 4, I copped it in blue and it went walkies about 3 weeks after I brought it which really did suck.. and I never got around to purchasing another one I got on to the 4 really late in to the end of the product life span and opted to hold out for the Charge 5 cause there were plenty of rumours.
One day I was browsing the JB HI FI website, and looking for a cheap and cheerful speaker because foolish me was stuck in the city without any tunes, I forgot to pack my JBL GO 3 which sucked I was going to go and buy a Clip 4, but then I noticed that there was this new release called the Charge 5 at the time it wasn't even on the JBL website and the specifications were pretty slim on their product page, but I knew it would be a game changer so I headed down to the JB Hi Fi and walked in and the guy was "Nah, mate - I will sell you a charge 4 for $150.00" Nah mate, I want the new charge 5 - eventually after like 4 minutes of back and fourth he realised that he couldn't use me to move old stock. He goes there's no discounts on new stock though.. and I told him frankly I couldn't care less because I knew what I wanted.
The JBL Charge 5 has definitely lived up to the Charge name, but the Charge 5 is one of the best looking Charge Series speakers we've seen thus far and definitely goes down as one of the best speakers we've seen in 2021 - No I am not counting the small soft refresh Bose did to their soundlink Revolve range, a premium speaker in 2021 with Micro USB Get the heck out of here or to put it more plainly (DILLIGAF).
The charge 5 is my best friend in terms of speakers and it shocks me with the battery power, quality of audio and price to performance ratio, in 2021 for a speaker between 150 - 250.00 in Australia this is the one to beat, and I think it will struggle to be beaten in 2021 cause we are getting very late in the year and I don't think we will see UE refresh their speakers this year, and we've not seen a Sony refresh yet either, and I am not totally sure that these companies will refresh in 2021, I think UE has become content and may have given up a little.

The companies that I am seeing becoming innovative with their speakers is definitely JBL, Sony is slowly falling behind - I haven't been a fan of Sony for a really long time. - I don't know where JBL will be heading with Smart Speakers I kind of feel like that boat has sailed with them, I do own JBL Link speaker, and my mother loves it.

I can't wait to see what the Flip 6 brings to the table and the Charge 6 next year, I love the colours that JBL has chosen but they definitely forgot the orange which kind of sucks.