Have you tried using Design Thinking to adapt to changes?
If you're one of those who are setting aside their strategic plan they created in 2019, then you must be looking for ways to adapt to crisis.
One possible process you can use is Design Thinking to help you figure out what top existing challenges that your business should be focusing on. It can also help you come up with 'How might we' statements to facilitate deciding on actions and initiatives for implementation.
You can learn more about this here.
The material is from OLERN and by people in the presentation.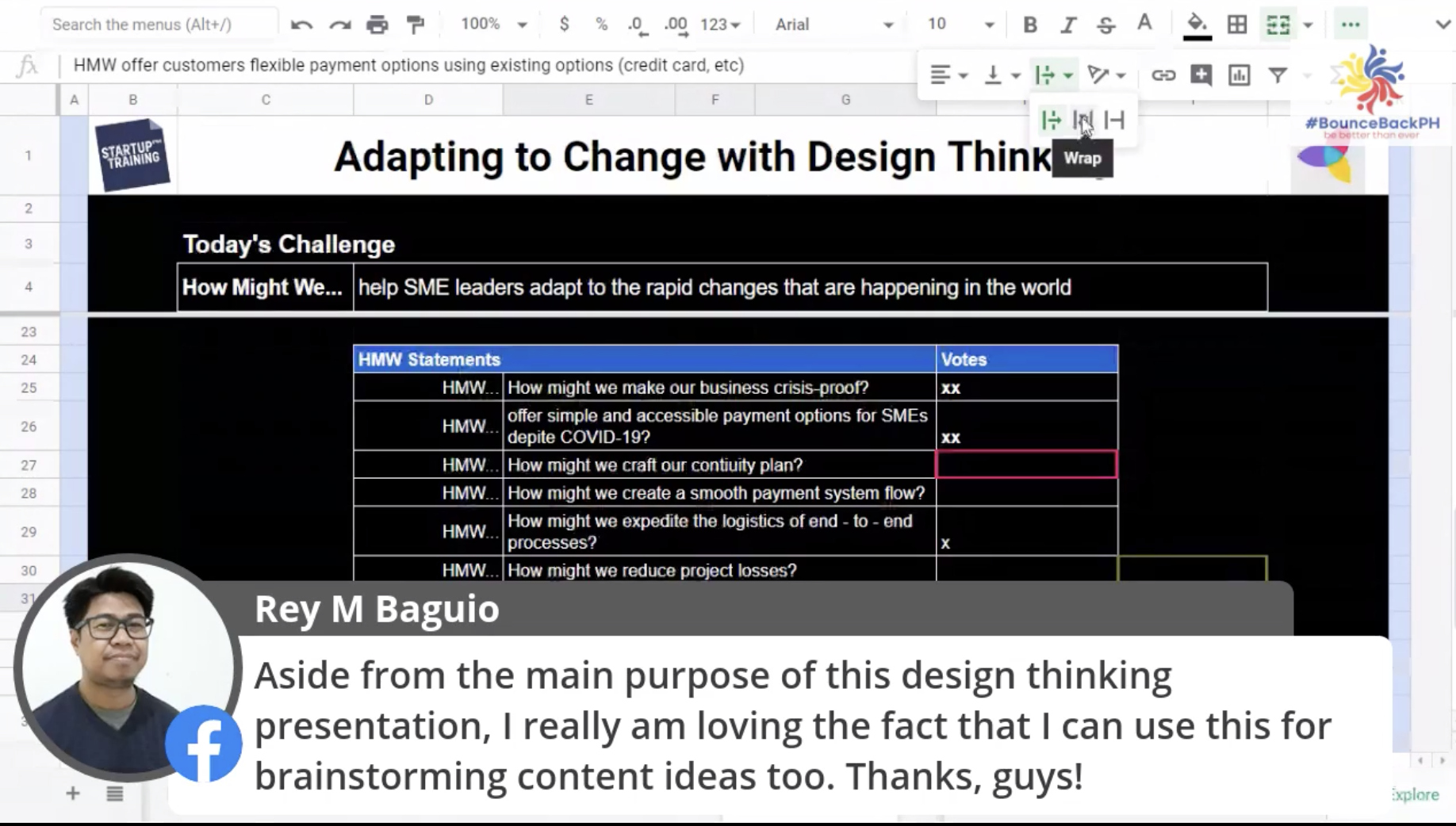 Enjoy this post?

Buy Digitally Matters a coffee