Dove Stage Project updates!
Tentatively, we're looking at doing a small holiday show on December 12 at 3 pm. Weather dependent, and likely to be an aerial - only show as us ground dancers need a lot more time to put things together and rehearse than these lovely aerialists!
We are also looking at a "Gothic Soul Train" event for the evening of the 12th with a small number of fantastically costumed attendees so we can groove out to DJ Neph's mixes and take lots of photos. Let's face it: us COVID safe people never go out these days and don't have much of a chance to dress up, so why not just create one!
Personally, I love the idea of a bunch of elaborately attired Goths wafting around elegantly anyway.
I will soon be interviewing Will Walker about musicality, a topic he and I discuss all of the time. I think what he has to say about this subject is something ALL dancers, of any genre, should hear.
I also met yesterday with a really cool lighting designer who might build us some custom lighting things for The Thing that Dove Stage Project is. We talked a lot about how DSP is in an urban environment, with ambient light and sound, so "black box" thinking actually does not apply here - there has to be a whole new model, especially when considering both dancers on the ground and dancers in the air.
Thanks to the donations from our last show, we now have seat cushions for ALL seats, front and back stages, and a new set of lights that I haven't set up and looked at yet - gonna get guidance from the expert on that one.
Yaassssss!
Stage dog says hello and that he doesn't want to get out of bed, but he will when the dancers show up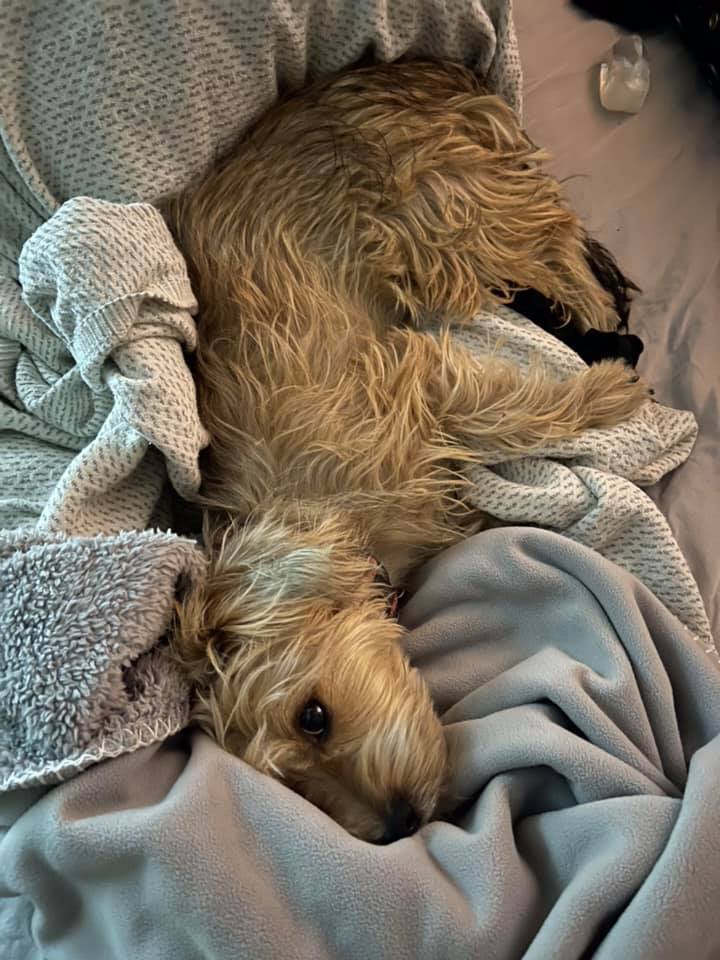 Enjoy this post?

Buy DoveStageProject a tea