Free Word Search Martin Luther King Day Spanish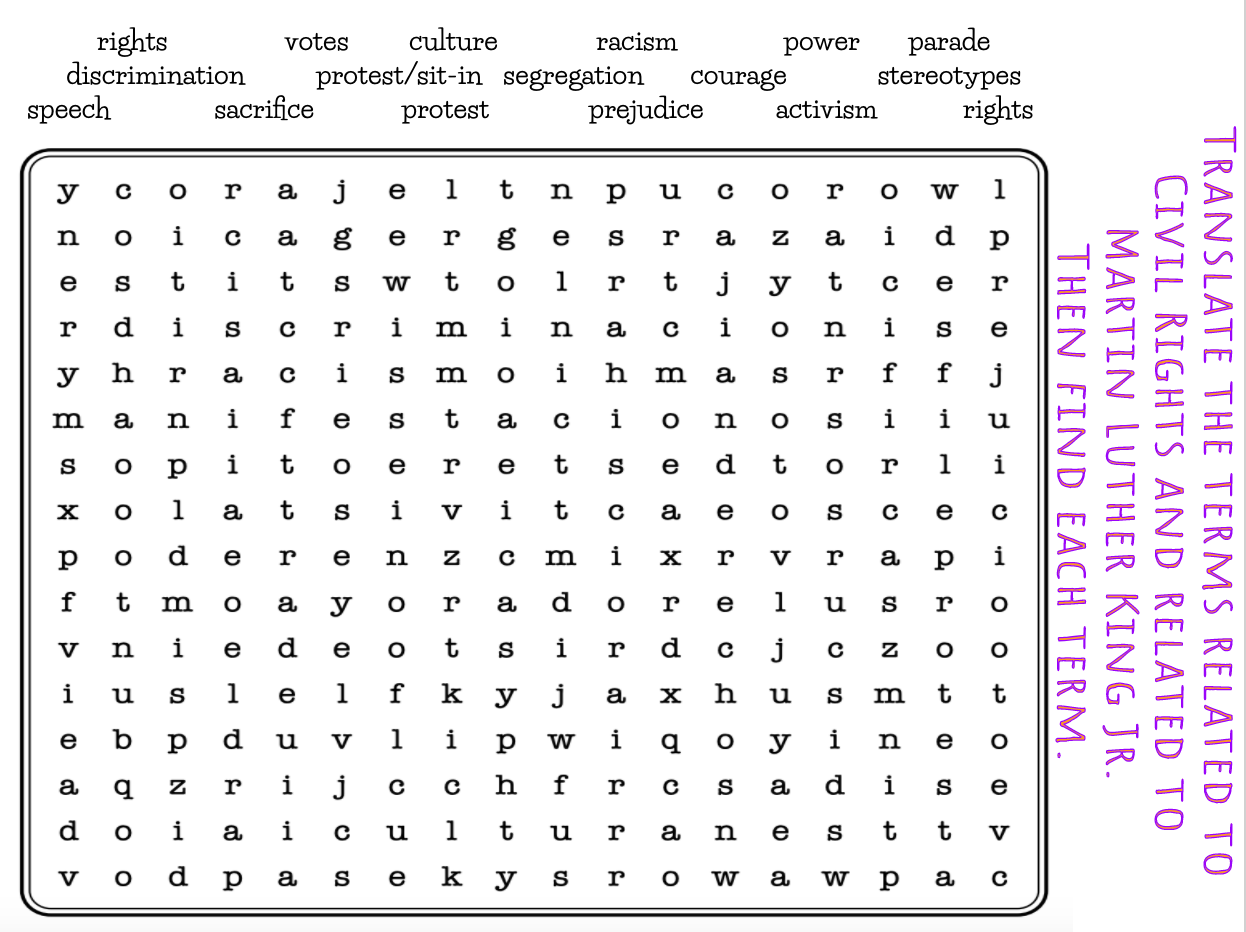 Thanks for visiting! You can also Check out my TPT store and follow me here. Follow me by clicking above for ideas and resources. Get a free copy of my Crossword. I will use this in Google Classroom giving every student in a class editing access. We will work on finding the terms at the same time as a group activity.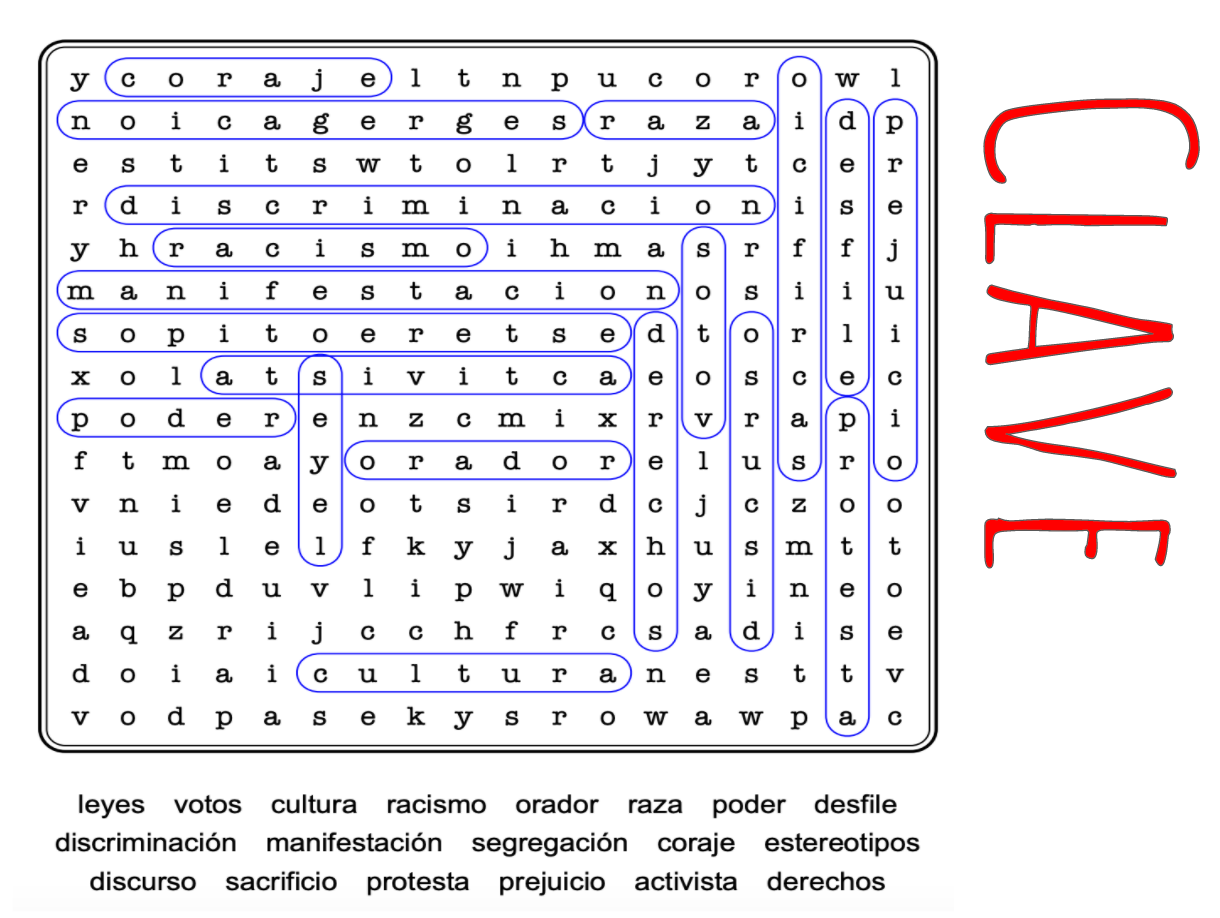 Check out my other content:
Let's connect! Follow my work here:
Dr G Spanish Teacher is on Facebook
DrG Spanish Teacher
🍎 Language is as essential to humankind as air and water.
🤟🏻🤟🏼🤟🏽🤟🏾🤟🏿❤️🧡💛💚💙💜
👩‍🎓PhD Spanish Lit
🇸🇻 🌋Salvadoreña
Enjoy this post?

Buy DrG Spanish Teacher a coffee