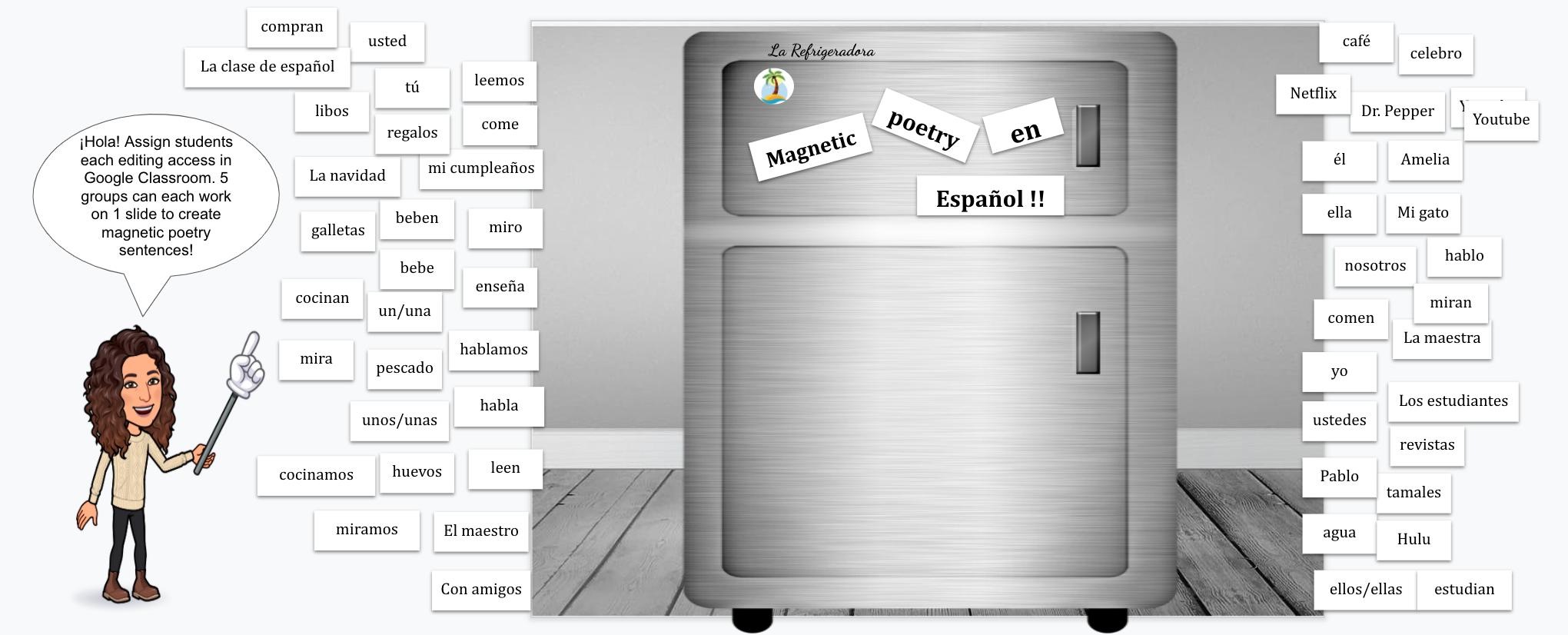 Thanks for visiting! Click the follow link above to get notices about new content. Also, check out my TPT store and follow me here. Get your own copy of Dr G Spanish Teacher's 5 customizable Magnetic Poetry Templates here. Also check out this tutorial I made for creative tips and ideas on how to use the templates.
My students just learned how to conjugate and now they need to start putting sentences together. Instead of a standard worksheet I created this set of magnetic poetry templates to keep writing imaginative and fun!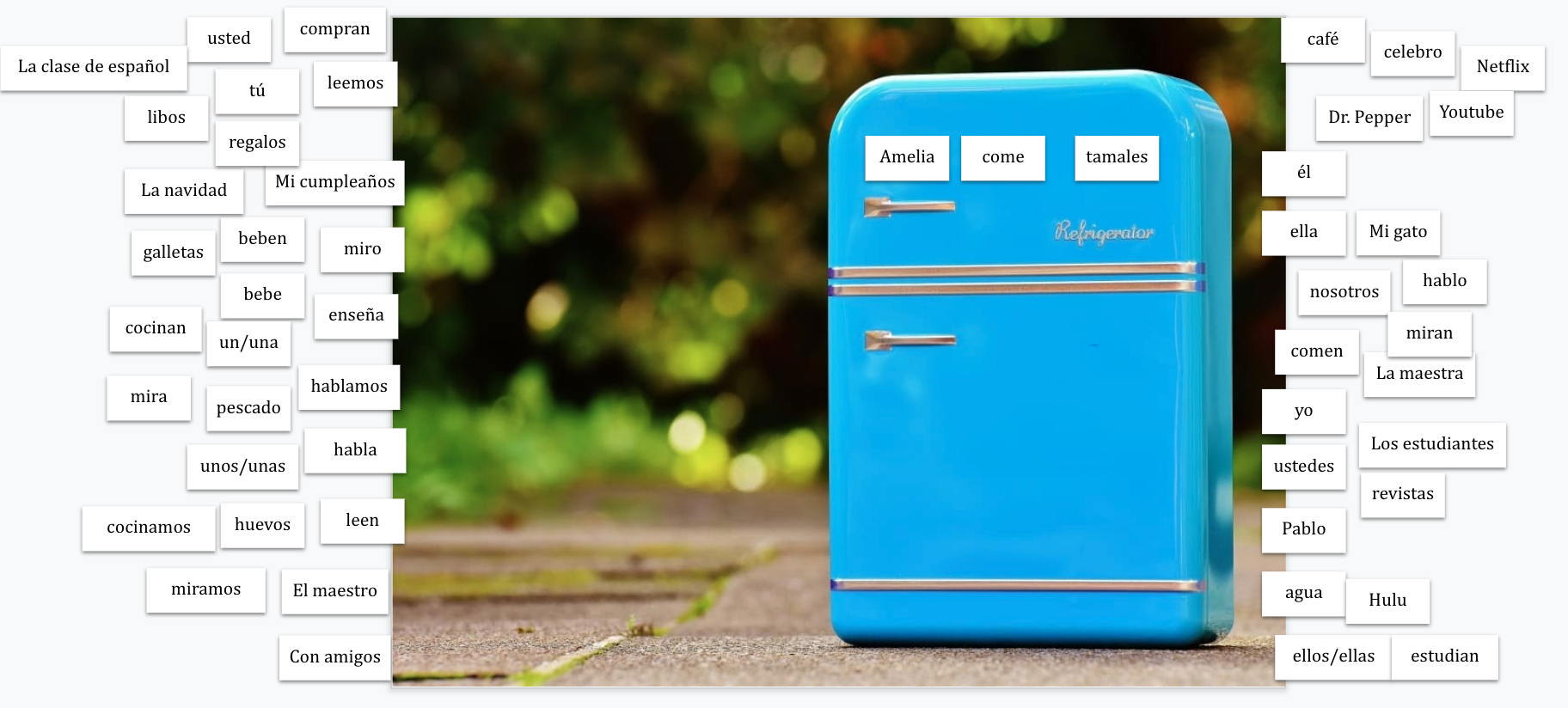 This is a fully customizable set of 5 magnetic poetry templates. I plan to use it this week with Spanish 1 to create and write short sentences now that they have learned the conjugations. The words are fully customizable and can be used with any level to practice creating sentences in Present, Preterite, Imperfect or the Subjunctive Tenses and Moods. I thought another fun idea would be for students to do the customizing themselves and make the verbs into preterite sentences. I can also have my AP students use words from the plots of various stories and novels as a way to customize these for my classes. I plan to have small groups work collaboratively on these, but it can be used a ton of different ways for creative writing and to begin putting grammar and vocabulary into meaningful sentences. Here is a screencast video to see how the words move over a fixed template.
No preparation required. Ready to use for teaching and learning.
❁ No prep needed, ready to teach.
❁ Can be downloaded as a Powerpoint or pdf from Google slides.
*****************************************************************************
Check out some of the reviews on the quality of my work:
Stephanie P said ...
Extremely satisfied
These resources are fantastic and the resources from this seller have helped me tremendously to get through the First Quarter of 100% Distance Learning successfully. They are engaging for the students and provide me with the data and feedback that I need as well. I cannot say enough positive about them and I hope they continue to create more of the same types of activities. Thanks so much for sharing your time & talents! Happy Fall ! ¡ Felíz Otoño !
Students used with
9th, 10th, 11th, 12th grades
Hola M said...
Extremely satisfied
This was exactly what I was hoping to find. My students are 100% virtual and I wanted to find a resource (to save me time) that helped them make a digital ofrenda in place of the normal shoebox ofrendas we make. I liked the twist of "decorating" each of the 7 levels which I don't usually cover. The meaning of each level is also explained. Simple yet I think this will help my students enjoy learning about the traditions as well as learn about their chosen person.
*****************************************************************************
Check out my other content:
Let's connect! Follow my work here:
Dr G Spanish Teacher is on Facebook
DrG Spanish Teacher
🍎 Language is as essential to humankind as air and water.
🤟🏻🤟🏼🤟🏽🤟🏾🤟🏿❤️🧡💛💚💙💜
👩‍🎓PhD Spanish Lit
🇸🇻 🌋Salvadoreña