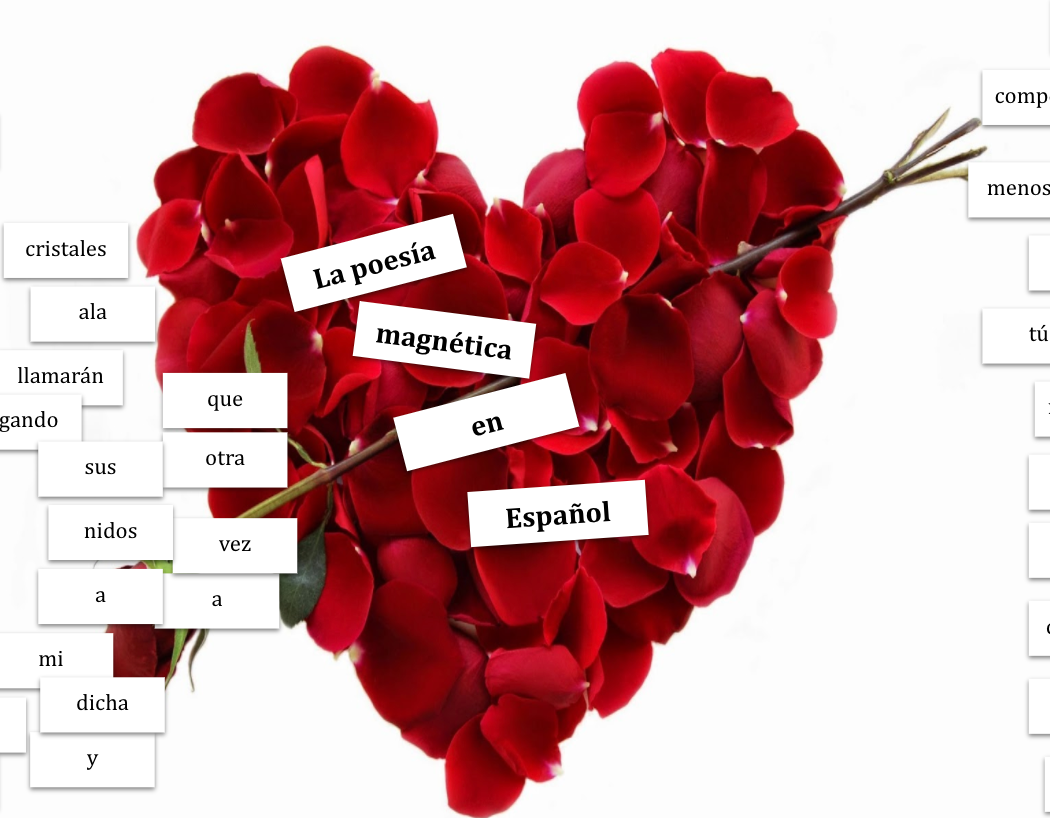 Thanks for visiting! You can also Check out my TPT store and follow me here. Follow me by clicking above for ideas and resources. Get your own copy here or with a donation here on buy me a coffee by clicking the "buy me a coffee" button.

I'm getting ready for Valentines Day and planning to have students in all levels make Spanish magnetic poetry valentine cards. I will model one and show them how to drag the pieces and have them design 2 for friends and teachers and screenshot the final copies. There are 5 templates to choose from and the words are fully customizable and can be used with any level to practice creating sentences in Present, Preterite, Imperfect or the Subjunctive Tenses and Moods.

I thought another fun idea would be to have small groups work collaboratively on these to write a more structured poem (like a break up poem or an ode to something). These can be used a ton of different ways and customized to your own curriculum, for creative writing and to begin putting grammar and vocabulary into meaningful sentences.

Check out my other content:
Let's connect! Follow my work here:
Dr G Spanish Teacher is on Facebook
DrG Spanish Teacher
🍎 Language is as essential to humankind as air and water.
🤟🏻🤟🏼🤟🏽🤟🏾🤟🏿❤️🧡💛💚💙💜
👩‍🎓PhD Spanish Lit
🇸🇻 🌋Salvadoreña