⭐️⭐️ BLOG HOP & GIVEAWAY! ⭐️⭐️
Hello my lovely friends, I'm so grateful that so many of you are keep coming back for more of my designs, nearly 1,5 k of downloads now!! Today I'm coming with something different. My little Sunshine Family is growing and on this occasion, together with my lovely family, we wanted to invite you to our first Blog Hop and Giveaway. And this time instead of the Digital Design the prize you may win is my handmade designed BOX OF SUNSHINE 1, which include a printed A4 size paper pad, A5 book of elements, a bag of handmade flowers and some little extra surprise. The Giveaway is open internationally so everyone is welcome to join!! :)
LINK TO THE BLOG HOP: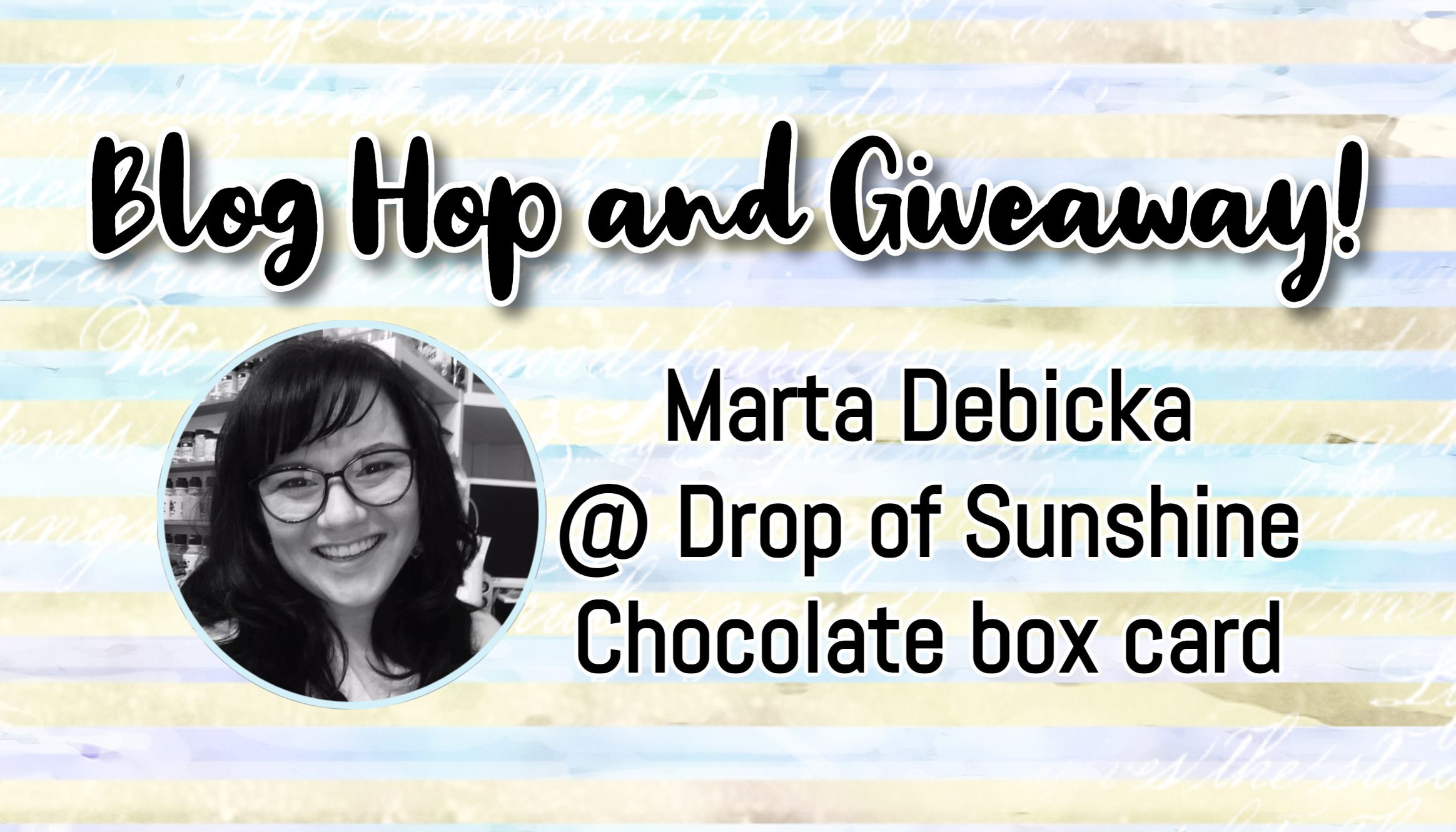 And here are some quick rules: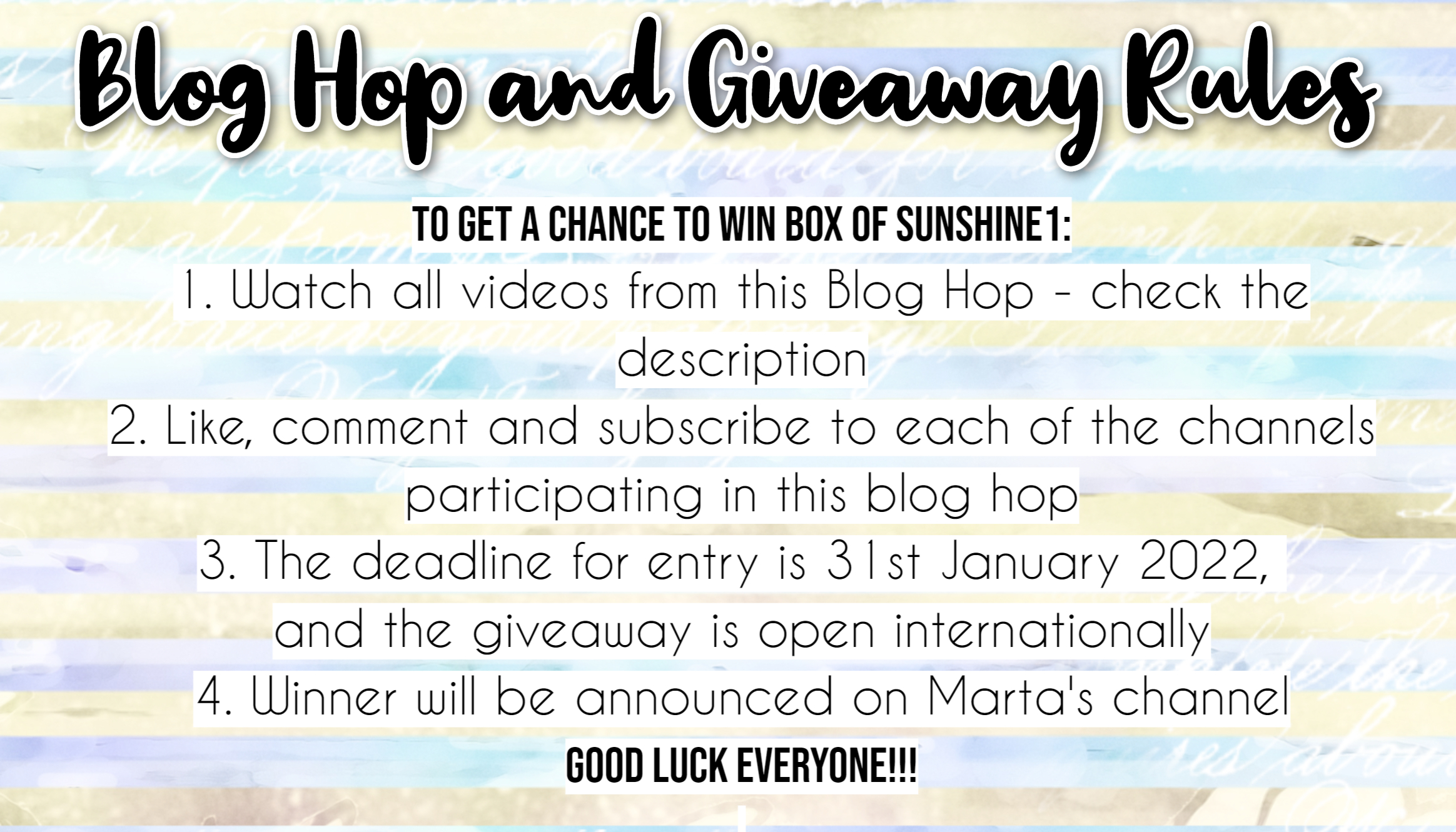 Thank you so much for watching, commenting and subscribing to our channels. This is a huge help to me and all of my crafty friends on this blog hop.
I also want to take a chance to invite you all to my free YouTube classes:
LINK TO LIVE CLASSES: https://youtu.be/uDM_-woIfOY
as well as the next part of the CARDMAKING 101 video, where I chat about
"HOW TO PRICE YOUR HANDMADE CARDS?"
https://www.youtube.com/watch?v=74i1QSlHgb4
YOU MAY ALSO WANT TO CHECK THESE AWESOME JANUARY BARGAINS FOR ALL SORTS OF CRAFTING SUPPLIES:
OR MY BOX OF SUNSHINE1: http://ebay.us/YhmT3N?cmpnId=5338273189
HERE YOU CAN SHARE YOUR CREATIONS MADE FROM MY PAPERS:
https://craftworld.com/s/drop-inspiration/
https://www.facebook.com/groups/dropofinspiration
And just to let you know my friends, below are my affiliate links, they do not generate any extra cost to you and you are still able to use all your offers and discounts, however, a little commission is paid to me each time you make your purchase by entering the Craft Stash store via one of my links. This is a huge help to me and thanks to it I'm able to work on new content and also provide you with free designs to download. Click one of the links below and save it for the next time you will be making your crafty shopping.
❤️ Thank you so much for all your help and support my friends. Hugs. Marta ❤️
Enjoy this post?

Buy Drop of Sunshine a coffee