The taking of Jenő castle in 1595
22 October 1595, The Transylvanian army took back Jenő castle from the Turks...
During the 15-Year-War, Prince Báthory Zsigmond of Transylvania got allied with the Habsburgs against the Ottoman Empire.
Báthory's general was called Borbély György, Chief Captain of Lugos castle. (Note, I use the Oriental name order for Hungarians.)
Borbély launched his campaign against the Turks along the Maros river in the summer of 1595, and he took several castles back. He has also taken Lippa, the strongest fort of the area, and defeated the army of the Pasha of Temesvár, too.
His army surrounded Jenő castle on 16 September, led by Bán (Duke) Békés István of Lugos. The next day, he was joined by 1,000 soldiers of Király György, vice-Chief Captain of Várad castle.
The heavy bombardment forced the defenders of Jenő castle to abandon the town and retire into the inner castle.
However, the inner fort was hard to approach because of the Kőrös river. Thus, the besiegers tried to dig a new riverbed for the Kőrös and later decided to fill the water up. The rainy weather was hindering their work very much so they rather went on with shooting the walls. They also launched an assault but they were repelled.
The defenders surrendered only when Borbély György received new troops. Due to the reinforcement, the Turks ceded Jenő castle on 22 October. With this, the whole Maros river area has been taken back.
There is an interesting detail to Jenő castle is, that the Ottoman bey who was in charge of the Sanjak district of Jenő between 1588 and 1591 was called Bey Ibrahim. In fact, he was a renegade, his original name was Markházi Pál. He used to be a usurper of the Transylvanian throne during the reign of Prince Báthory István and Prince Zsigmond. He was lobbying in the sublime Porte to achieve his goal and even became a Muslim. As a bey of Jenő, he actively took part in raiding and taxing the Hungarian villages in the Trans-Tisza Region, in spite of the fact that those villages officially belonged to the Principality of Transylvania.
Source: Szibler Gábor
If you would like to take a deeper look into the events of the 15-Year-War, here is the article in which the military actions of this year are described:
https://www.hungarianottomanwars.com/chronologie/the-fifteen-year-war-series-1591-1606/the-long-war-part-13-upper-lands-and-transylvania-1595/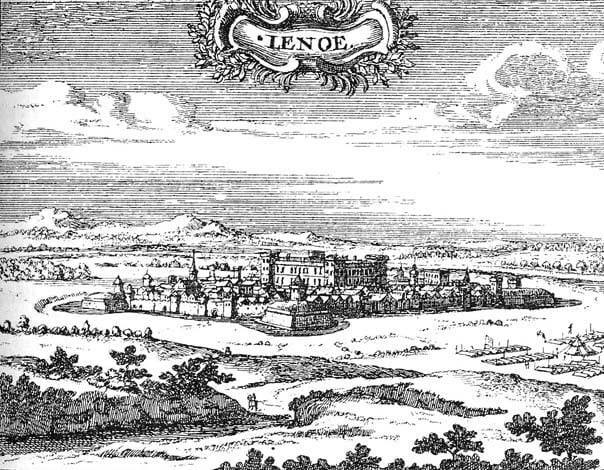 Enjoy this post?

Buy Gabor Szantai a coffee