Have a Snippet...
No Time Left To Lose - Snippet
As Valeria walked quietly back into the cottage, she saw the guys making lunch and genuinely having a good time. She couldn't help but smile at them, but for a brief moment, she wondered if it was a good sign or not. They hadn't noticed her yet, so she stood and continued to watch them interact. She noted that it was almost like they were close friends already.
"Interesting." she thought. "Wonder how long that will last."
Valeria was painfully aware of the fact that Jaxion had taken a 'shine' to her. He wasn't even trying to hide it. Under normal circumstances, she might have been over the moon at that fact; after all, he was positively f*cking gorgeous. This situation was anything BUT normal, however.
And then there was Jayden. Slick, cool, confident, yet reserved. Also a very good-looking man, in a country boy sort of way. She felt drawn to Jayden with such ferocity that it shocked her. There was just something. She couldn't put her finger on it, and that bothered her. It bothered her a great deal.
She finally decided to announce her presence and joined them for lunch.
They spent the rest of the day together inside. Laughing, talking, and just enjoying each other's company. As darkness fell at long last, the three parted ways and returned to their cottages for the night.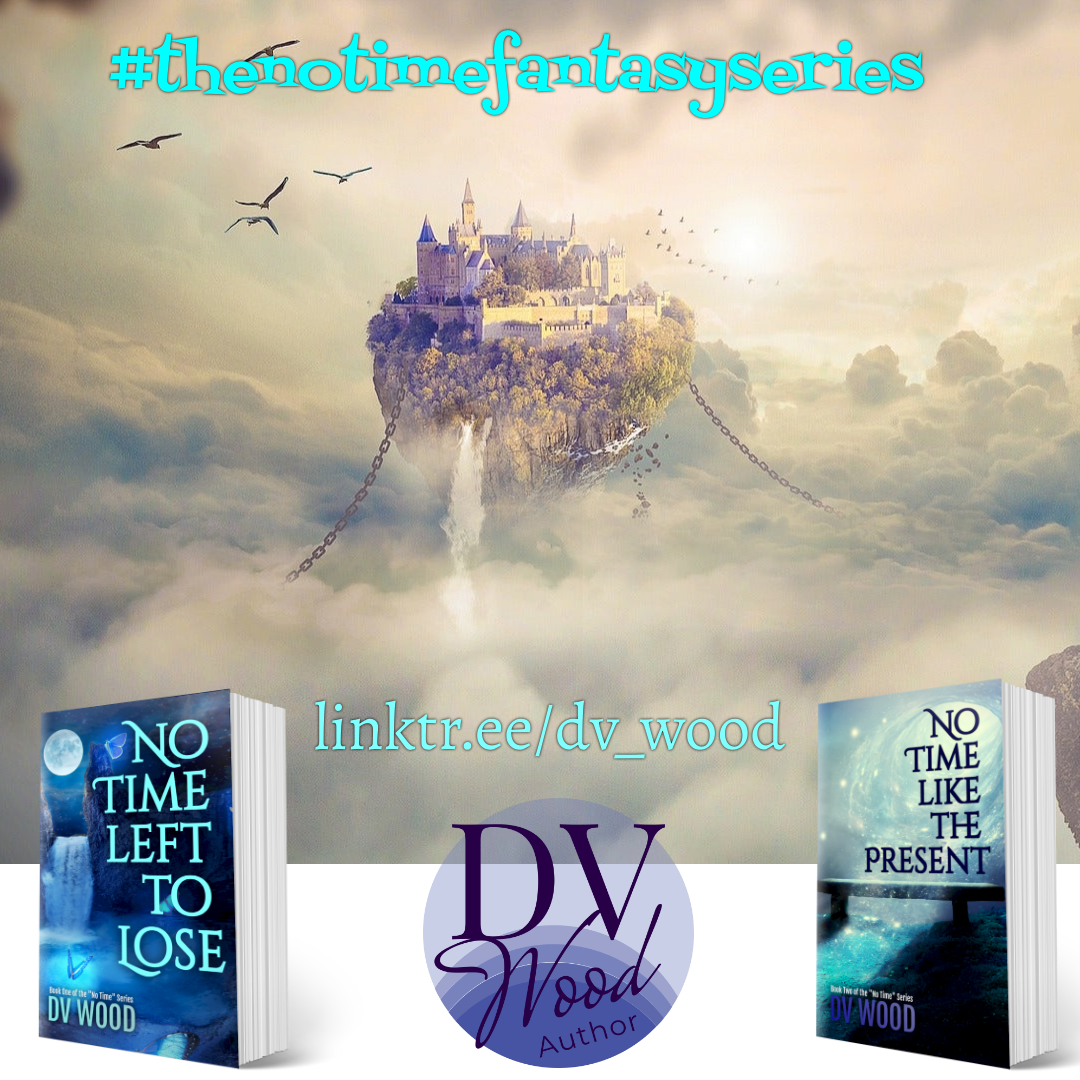 #booklovers #fantasybookseries #thenotimefantasyseries #urbanfantasybooks #selfpublishedauthor #canadianauthor #kindle #kobo #availableonamazon #barnesandnoble #applebookstore #bookstagram #goodreads #bookbub #audiobooks
Enjoy this post?

Buy dvwood a coffee