2020 Memories
2 more days to Christmas, 8 more days to the end of the year! What are your greatest memories of 2020?
For me, it has got to be the experience of launching an exhibition during the lockdown! The exhibition, "Divine : Treasures of the Forest" had been in preparation for months and was scheduled to launch in April in Inner Joy Art. When lockdown was announced in March, noone expected it would be prolonged until the exhibition launching date in April.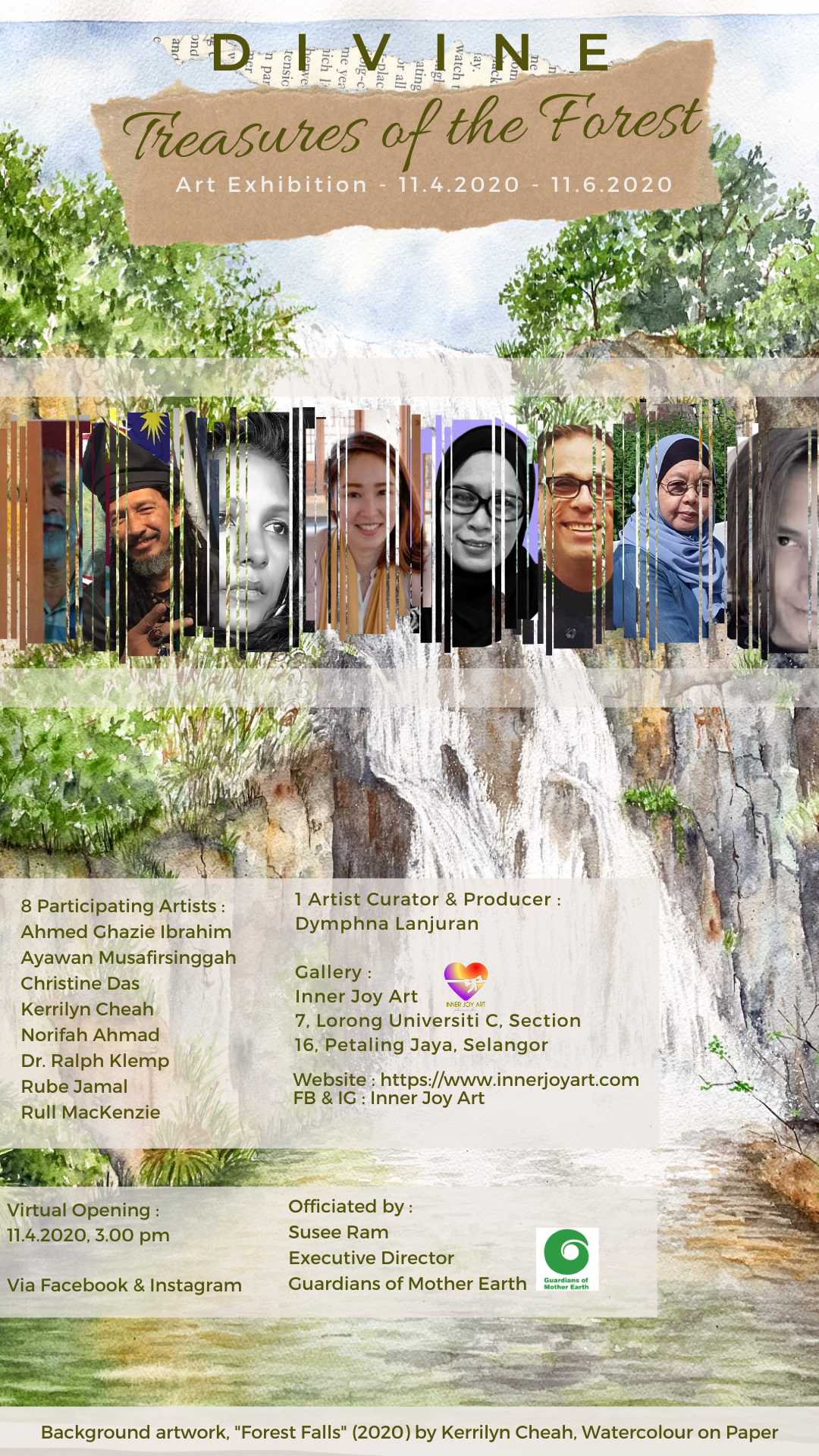 I couldn't recall what was my thought process back then, but what I remember clearly was me telling myself that "the show must go on!" And so, the decision to launch the exhibition virtually through Facebook Live was made!
Thankfully the participating artists were all so supportive and open to that idea as well! 😍 After that live virtual launch, we had Live interview sessions with the artists every weekend. Definitely learnt a lot from all those! Crazy ideas, fun activities, profound learnings... 🎉
And of course, as we all knew, lockdown didn't end that soon... In fact, it went on for about 3 months! 😱 I remember when the lockdown was finally lifted, I went back to the gallery and was amazed at how everything was like 'frozen in time' in the gallery. It was as it I was back to how it was 3 months ago in there - so much irony seeing how much the world outside has changed, yet the art exhibition in the gallery remained as they were. There's somehow some kind of magical feeling in that. 💖
Here, I'm sharing a video snippet of curating the exhibition "Divine : Treasures of the Forest" transitioning from virtual to physical platform. The exhibition prior to that was "Dreams : Transcending Physical Reality", which was essentially the last exhibition in the 'old normal' prior to the lockdown. As you all can see from this video, I was already wearing the face mask when there were visitors around... The beginning of the 'new normal'...
What are your greatest memories of 2020?
P/S: Info on artworks and artists in the exhibitions shown in this video are available in Instagram feed and website, www.innerjoyart.com. 😘💐
#dymsmemoryof2020 #happinessjournal #followyourbliss #artistcurator #artlife #2020
Enjoy this post?

Buy Dymphna Lanjuran a coffee