Beef, Bones & BS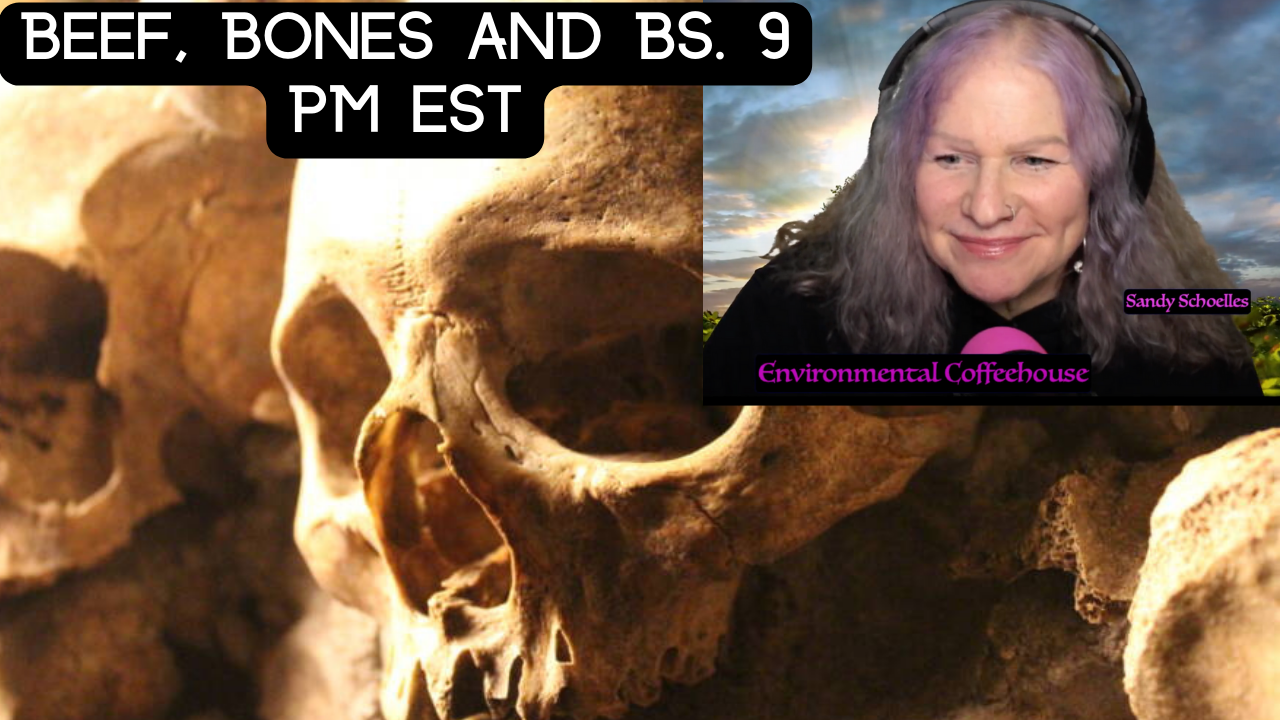 https://youtu.be/7q47gmYRvek So it isn't only the fossil fuel industry that greenwashes and lies. Am I to harsh? Is this all just business as usual? ...and I found a cool article about human bones! I guess it is still Halloween...LOL.
OK, so I am doing a small fundraiser that isn't attached to the channel. It is to take my sick cat to the vet. What I am doing (feeding her separately was working but she doesn't want to eat what I give her) well, it isn't working. (Bella is 8 years old...one of the twins we rescued that were dumped in a state park to face certain death) My vet is out for surgery and finding a vet who is taking new patients is impossible around here! :(
Too many cows I suppose!!!
Live on FB- https://www.facebook.com/environmentalcoffeehouse
Live on Twitch- https://www.twitch.tv/environmentalcoffeehouse
Find us on Twitter https://twitter.com/Blueoceanarctic
Enjoy this post?

Buy Environmental Coffeehouse a coffee!