After CPI comes in hotter then expected (All week their was talk that it would not be as bad a nice Buy the rumor, Sell the News). At the beginning of the week I wrote failing to take out 3940 and holding 3842-3838, and 3826. We would go test the waters under 3800. well now we are under 3800 and Testing the waters down here.

From the teachings of @vwaptrader1 we We broke Balance of 3745-3835 we pushed higher but failed to get target 3942 this failure brought us back into the balance zone and last night overnight session we just tested the low of balance 3745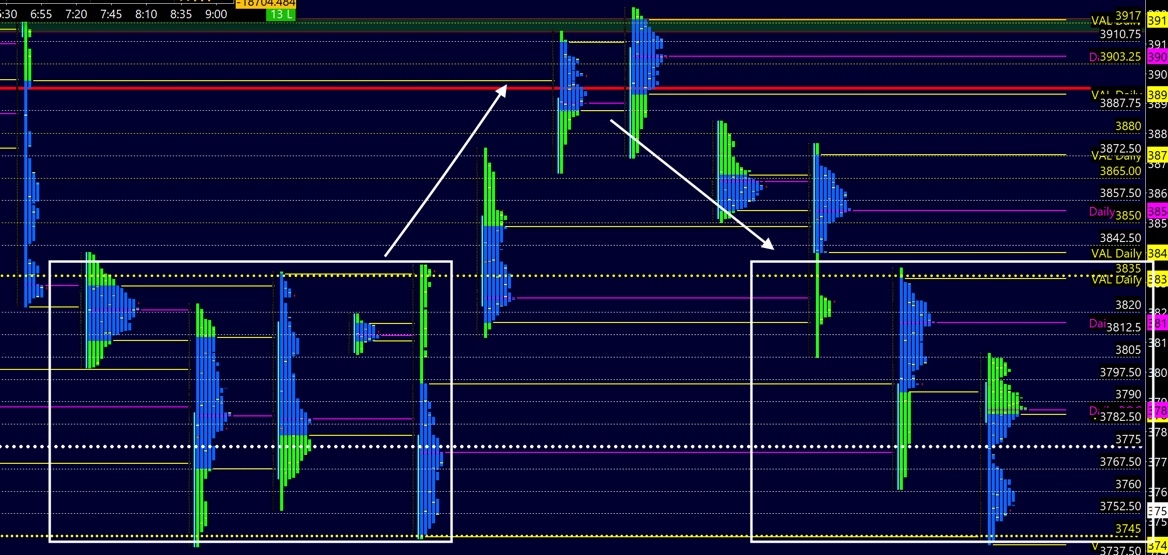 Morning Prep:
Where are the T2 High/Low? We are Under T2 range maybe some margin call selling if we break)
Where are the Previous Days Highs/Lows, Half Back, Value High and Value Low? We are trading under yesterday's low 3760.50
Where is Volume POC from previous session? Where is TPOC? VPOC and TPOC are above us around the close of Friday which is roughly 3808 and 3816 area
Where did we close previously are we above or below the close? We are below the close which would mean we are now net short from Yesterday's session
Has Overnight (Globex) corrected inventory? Globex Inventory is net short and not corrected we have yet to trade over 3805 as well
Are we pushing near the Highs/Lows of the overnight session? We are at the lows of the overnight session
What shape are the Profiles P shape (short covering), b (Long Liquidation/ Position Building? Globex has the similarities to a double distribution profile which could tell us if we can't transact in the lower distribution then more downside to come
Are we above VWAP or below it? Below VWAP at 3770.79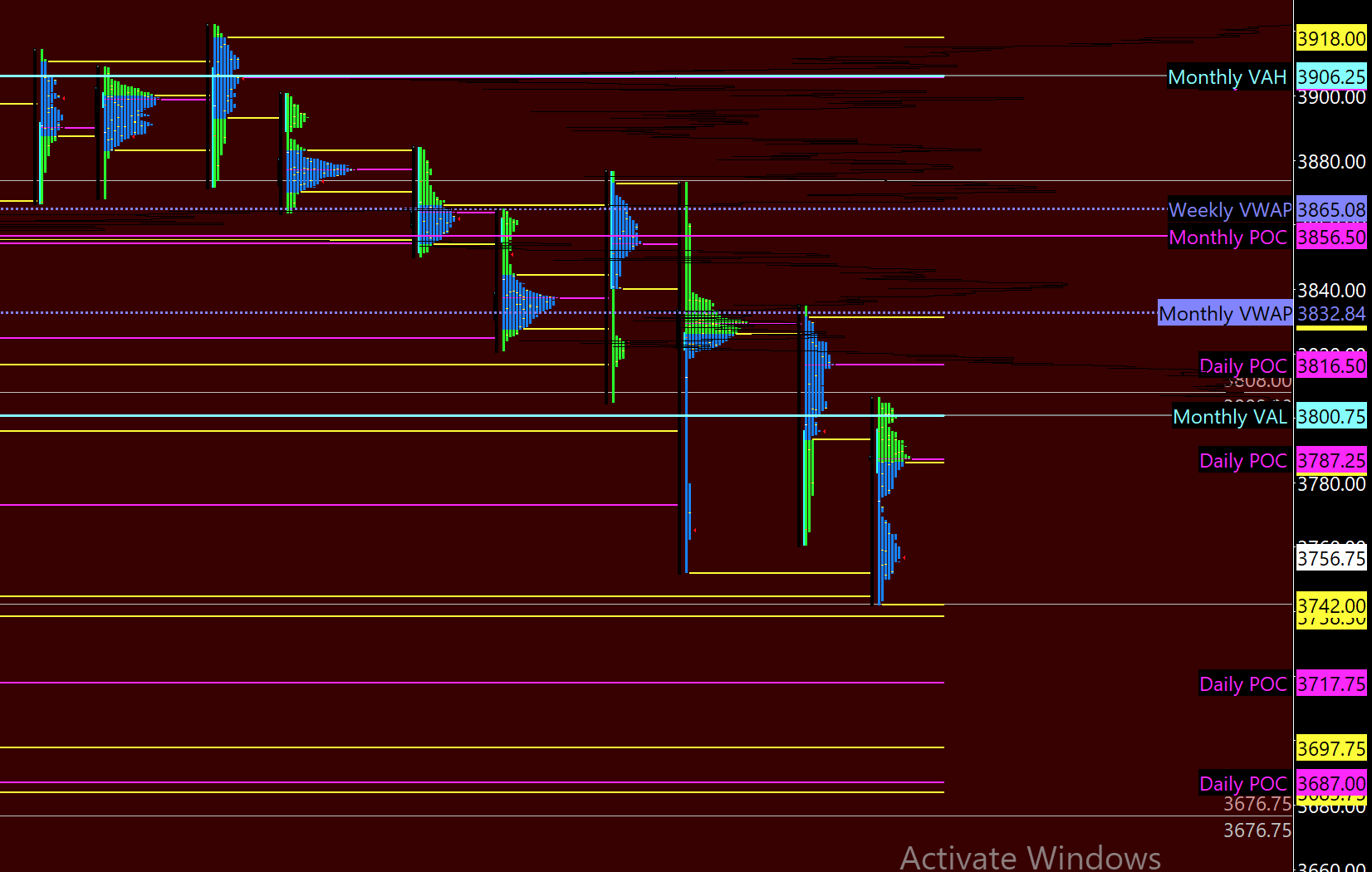 Plan for the day:
Want to watch how we transact at the bottom of balance 3745 If we break out to the downside then lower targets for me are down to 3676. Our weekly chart is still in balance from the past 3 weeks but poking under 3740 and accepting will take us Outside week down. If Buyers are resilient they would not want to see 3740 given up so easily. I would only favor heavier to the buy side however if we were able to transact above 3796-3805.
Key levels: 3676, 3700, 3709, 3715, 3722, 3735, 3745, 3763, 3770, 3787, 3796, 3800,3805,