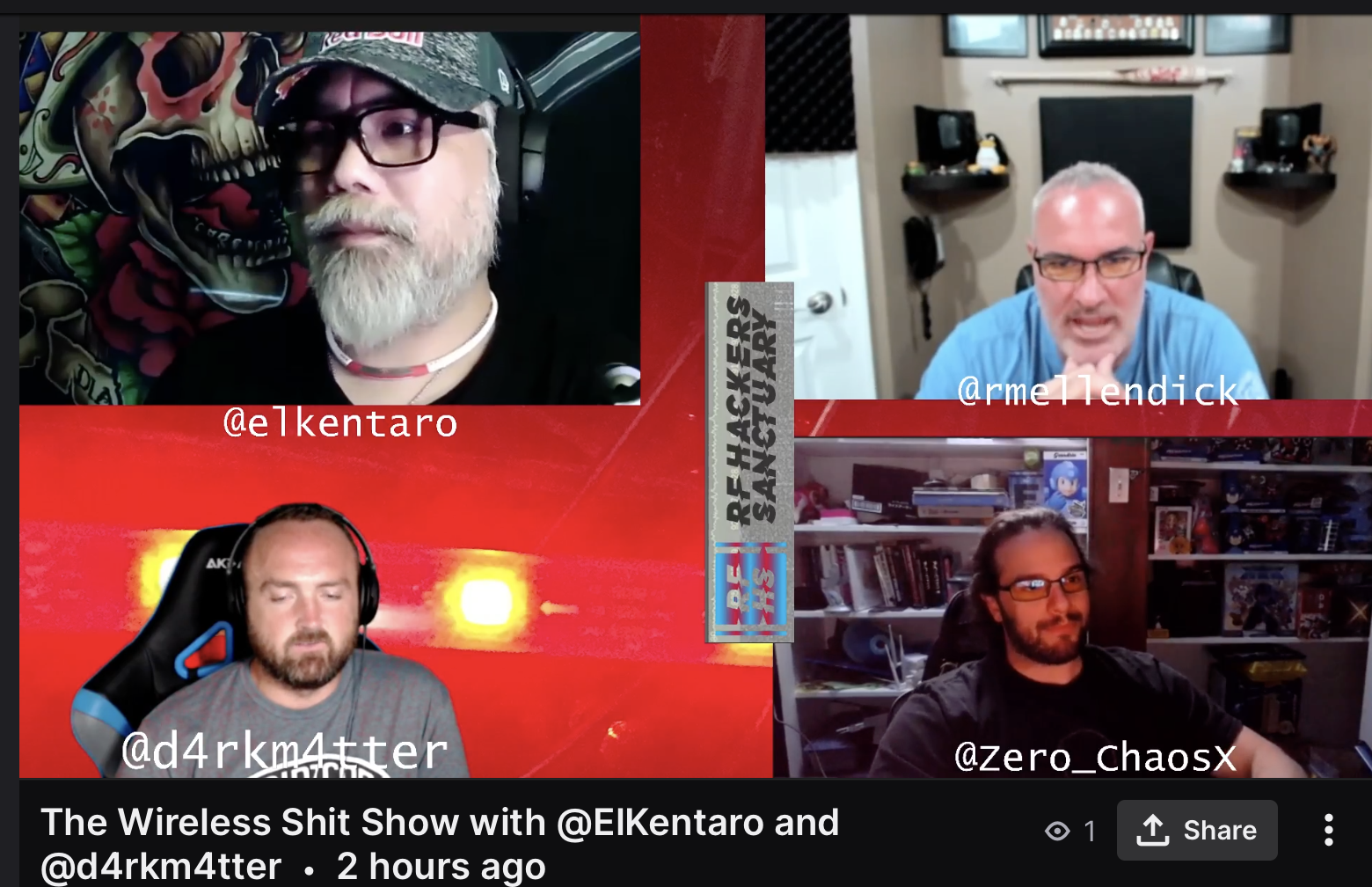 https://www.twitch.tv/videos/1088105246
Bonus episode with guests!!
Zero Chaos: https://twitter.com/Zero_ChaosX/
R.Mellendick : https://twitter.com/rmellendick
RF hackers: https://twitter.com/rfhackers
Talk Theme:
So Wireless Village is now RF Village. Why the change?
What's happening this year at RF Village.
Virtual ? In person?

RF-CTF / Wardriving CTF / Talks

Catching up on the history of the village.

rfhackers.com
Plugs and other stuff:
RF Village (virtual) CFP is open. July.19th 00:00:00 deadline. EST . (Before @Zero_ChaosX wakes up)
@rfhackers:https://twitter.com/rfhackers/status/1411049978433245184?s=20
Wardriving RPI give away!
Rules.
1.You have to include both hash tags ideally into one: (SECRET HASH TAG of previous episode)+(TODAYS TAG) example: #rickLoves+#goats= #rickLovesgoats
deadline : till we end the entries.
2.Include link to this channel's twitch.
3.Be creative.
The Wireless Shit Show has now its own youtube! Subscribe for previous episodes.
https://www.youtube.com/channel/UCGG246NgcJo7Z82u6vbaniQ
Winning Chat comment:
"WigleNet: gentleman in the city, freak in the fields. "
Next Episode : Tues.July.20th.2021 2100 US Mountain Time / 0300 UTC