Countdown to 2023-10 Tech Tools or Tips for Elementary and Middle School General Music: #3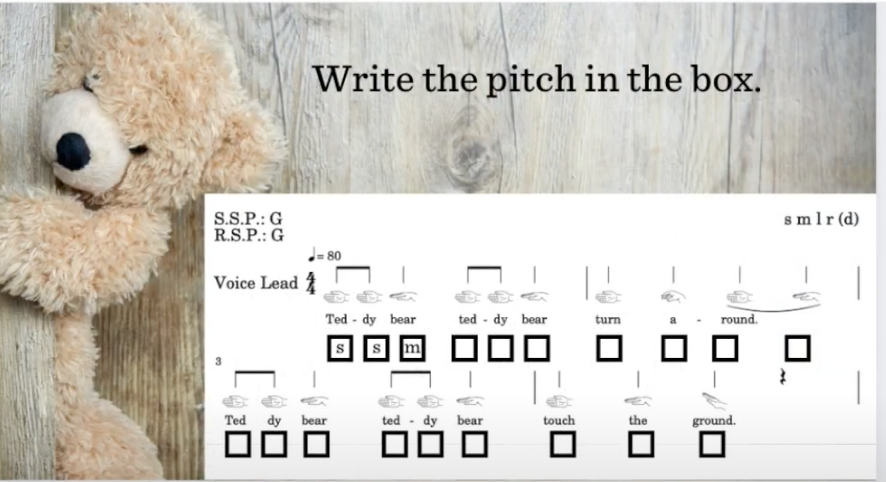 #3: Flat.io - "Teddy Bear" Retrieval Practice with Flat for Education and Canva
This is a previous post from June of 2022.
Tech Tip: Use Flat for Education and Canva to create a station in your classroom, or an interactive worksheet to add to a google classroom or Seesaw Activity, or just as a worksheet for retrieval practice or when you have a sub. This worksheet involves naming the pitches in the song Teddy Bear using Kodály hand signals. Like my videos? Please consider buying me a coffee at https://www.buymeacoffee.com/elmusedtech.
PDF: https://drive.google.com/file/d/1zN-cwSbWZ_7aS1uhQ97olGHVgWJqUCaE/view?usp=sharing
Seesaw Activity: https://app.seesaw.me/pages/shared_activity?prompt_id=prompt.94b6a39f-69fc-4fa6-a085-95ccd833f87b&share_token=CcJl-lSFSAmbgCkOITwUNA
Flat for Education: https://flat.io/edu
Canva for Educators: https://www.canva.com/education/
COME BACK TOMORROW FOR TECH TOOL OR TIP #2!
Check back tomorrow for tech tool or tip #2!
Enjoy this post?

Buy elmusedtech a coffee (amy ❤️ ☕️)