Preschool/Kindergarten Improvisational Movement Play-Along
This video is a movement improvisation video for preschool and kindergarten with an Autumn Theme. The songs included are Five Little Pumpkins, Down Down, Pass the Pumpkin Round and Round, and Hey Hey What Do I See. The preschool and kindergarten musicians are divided into two groups. They follow the scarecrow when it taps the pumpkin. When it does tap the pumpkin, they can make up movements. As they view it a few times, they can try to tap along with the scarecrow. The scarecrow either taps the steady beat or the rhythm of the words. Have fun!
https://www.youtube.com/watch?v=FbYCAlcwxN4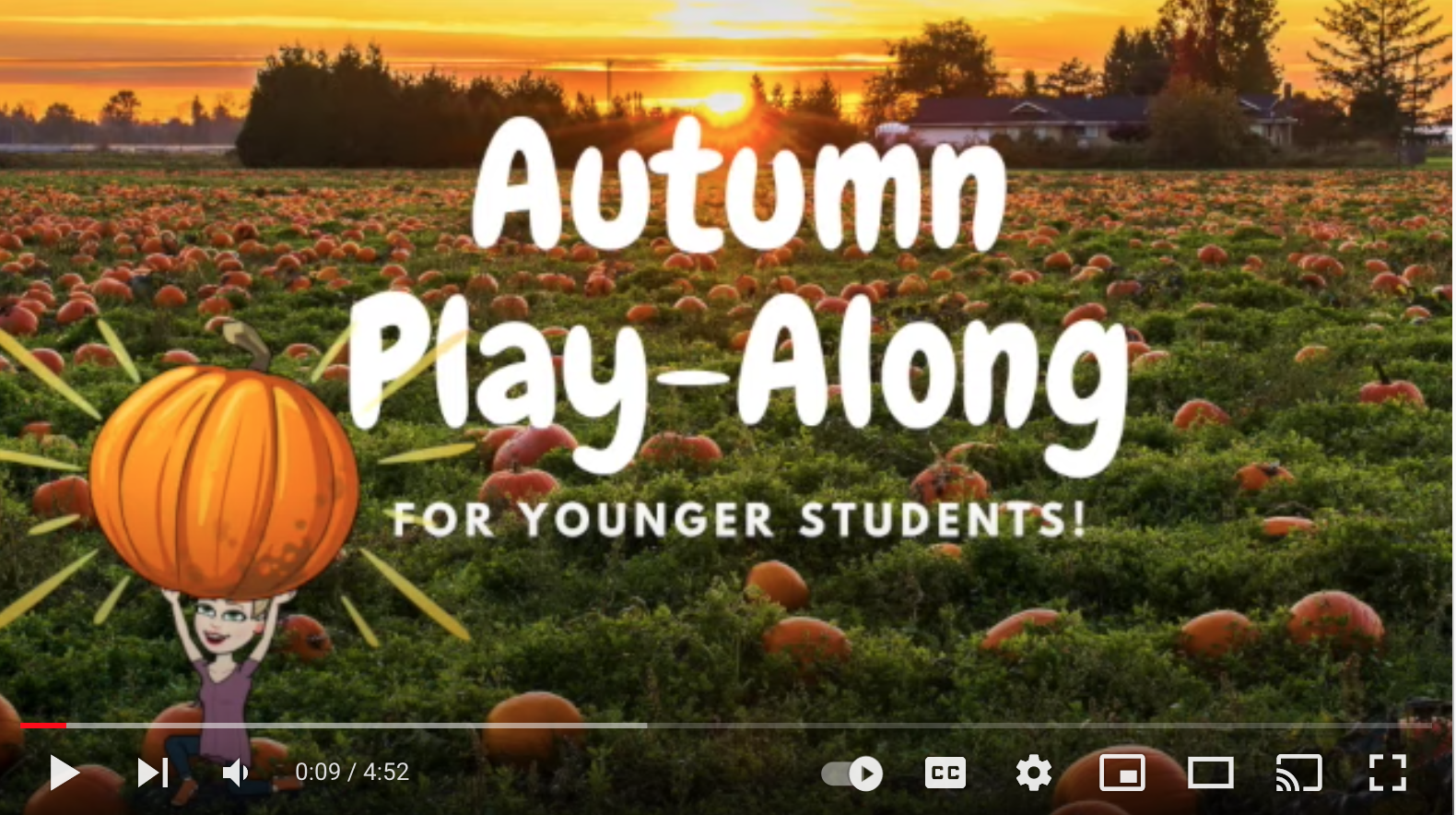 Enjoy this post?

Buy elmusedtech a coffee (amy ❤️ ☕️)