Danza Oriental en el común
Hola
Te comparto unas fotos de una presentación que tuve hace semana y media. La presentación fue por el cierre de curso/semestre de una escuela de danza donde doy clases, esta escuela se llama Encore Danza (te comparto sus redes sociales al final). Yo empecé a dar clases ahí hace tres años, a un grupo de niñas/adolescentes, y me encantó porque aunque me queda retirado el lugar, ellas eran muy hábiles y todas amigas, entonces la clase era muy amena. Actualmente sigo dando clase, pero ese grupo se disolvió y no sobrevivió a la pandemia. La clase que doy ahora es para adultos y me gusta también pues aunque es un enfoque distinto, igual hay que buscar la motivación de las alumnas.
Para esa presentación de cierre se presentaron alumnos de las demás clases, pero de danza árabe era yo la representante. Siempre es bello colaborar en Encore y siempre existe mucho respeto a los diferentes estilos de danza, aunque cuando bailaba ante un público constituido de padres de familia y pequeños, recordé lo difícil que es llevar este estilo en particular al público en general.
La música es ajena y seguramente si fueran varios números de danza oriental, diversos en sus categorías, para la gente sería casi lo mismo. Luego, los movimientos también son diferentes a lo que el mundo occidental está familiarizado, van sobre una línea inevitablemente sensual (aunque no por eso deja de ser una danza apropiada para cualquier público); y bueno, como último punto mencionaremos el vestuario, comúnmente de dos piezas. Mezclando las tres cosas, el resultado es bastante exótico, y es por eso que resulta difícil interpretarlo o que sea entendido por cualquiera. Estoy segura que dentro de ese espacio que obtuve para presentar un poco de esta danza que yo bailo, hubo alguien que se incomodó, hubo alguien que se aburrió, hubo alguien que no entendió; y también quiero pensar que hubo alguien que la disfrutó.
¿Qué nos queda entonces? Primero, interpretar con respeto por la misma danza, saber usar los movimientos apropiadamente, y ante todo saber que es arte. Segundo, realmente interpretarla, no solo bailar; la música árabe se encuentra llena de emociones, entonces evocarlas con el movimiento, la gente puede no saber la técnica, pero los sentimientos son universales, eso es algo que el público sí entenderá, es algo con lo que sí se identificará y conectará.
Diría en conclusión que es deber de los intérpretes llevar la danza oriental al público occidental de una forma en que sea apreciada, y eso principalmente será logrado por medio de una buena preparación.
Encore:
Facebook - Encore Danza Estudio
Instagram - @encoredanza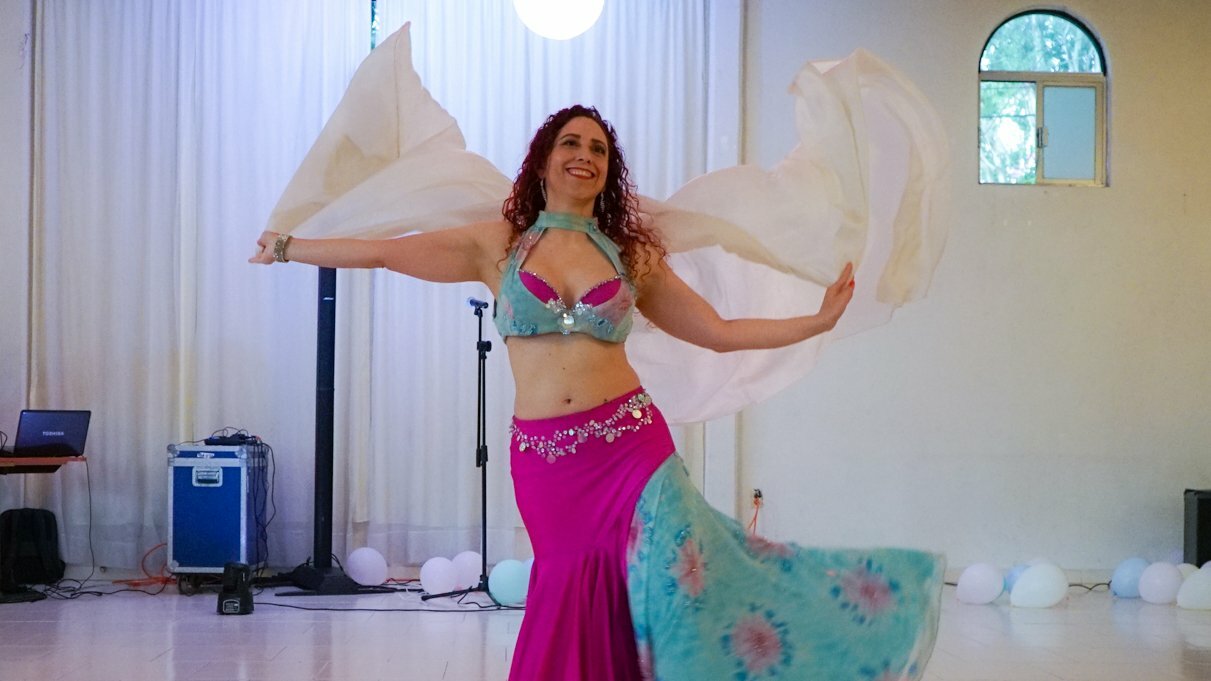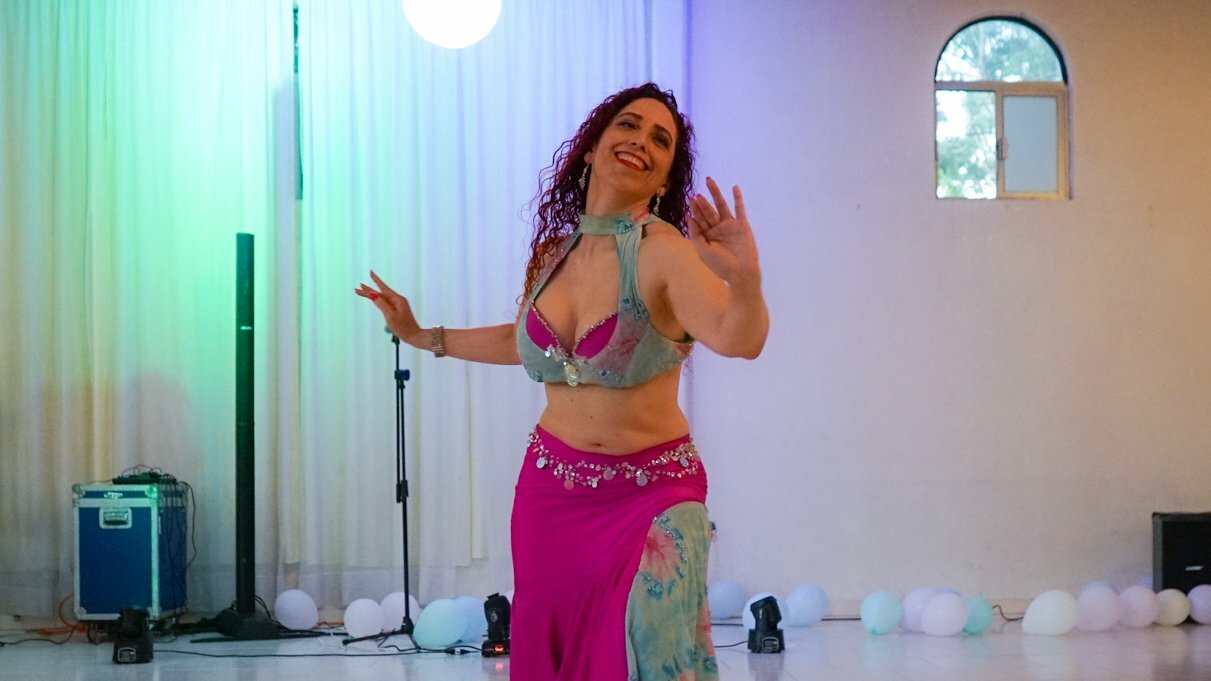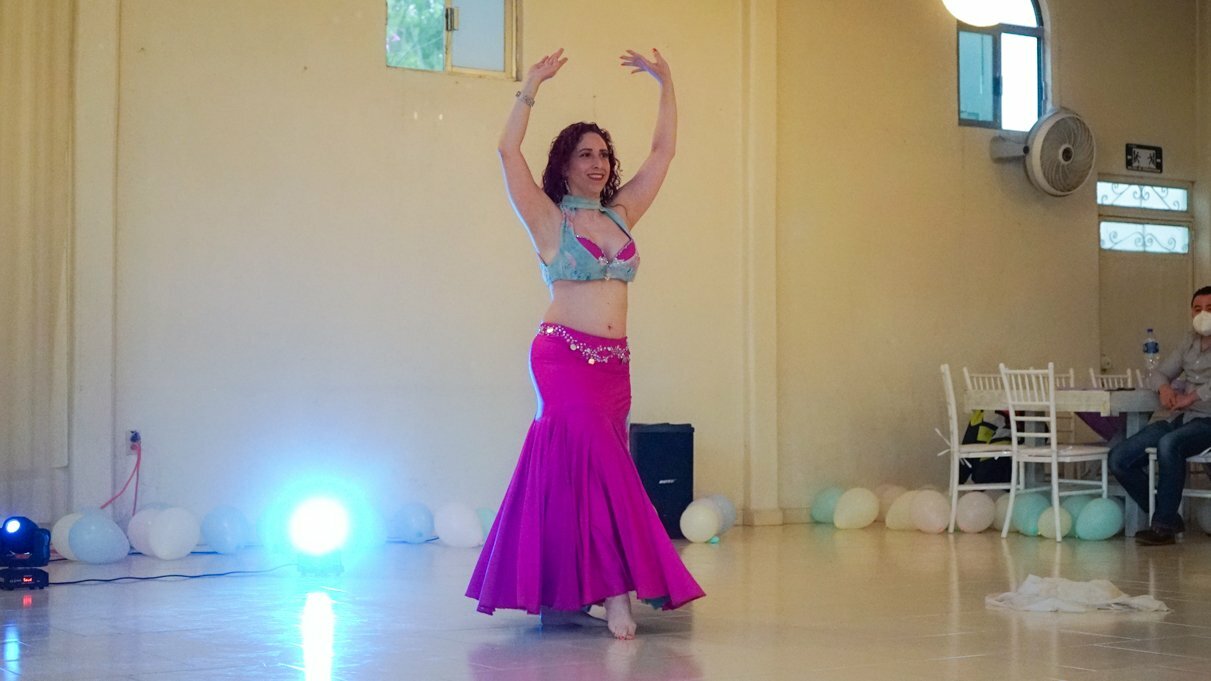 ---
Hello
I share with you some pictures of a presentation I had a week and a half ago. The presentation was for the closing of the course/semester of a dance school where I teach, this school is called Encore Danza (I share their social networks at the end). I started teaching there three years ago, to a group of girls/teenagers, and I loved it because although the place is far away from me, they were very skilled and all friends, so the class was very friendly. I am still teaching today, but that group disbanded and did not survive the pandemic. The class I teach now is for adults and I also like it because although it is a different approach, it is still necessary to motivate the students.
For the closing presentation, students from the other classes performed, but I was the representative of the belly dance class. It is always nice to collaborate in Encore and there is always a lot of respect for the different dance styles, although when I danced in front of an audience of parents and children, I remembered how difficult it is to bring this particular style to the general public.
The music is foreign and surely if there were several oriental dance numbers, diverse in their categories, for the people it would be almost the same. Then, the movements are also different from what the western world is familiar with, they go on an inevitably sensual line (although it is still a dance appropriate for any audience); and well, as a last point we will mention the costumes, commonly of two pieces. Mixing the three things, the result is quite exotic, and that is why it is difficult to interpret or to be understood by anyone. I am sure that within that space that I obtained to present a little of this dance that I dance, there was someone who was uncomfortable, there was someone who was bored, there was someone who did not understand; and I would also like to think that there was someone who enjoyed it.
What is left for us then? First, to interpret with respect for the dance itself, to know how to use the movements appropriately, and above all to know that it is art. Second, really interpret it, not just dance; Arabic music is full of emotions, then evoke them with the movement, people may not know the technique, but the feelings are universal, that is something that the public will understand, it is something with which they will identify and connect.
I would say in conclusion that it is the duty of the performers to bring bellydance to the western audience in a way that it will be appreciated, and that will be achieved mainly through good preparation.
Encore:Facebook - Encore Dance Studio
Instagram - @encoredanza
Enjoy this post?

Buy Elsa Coyotzi a coffee