On the morning of 8/30/2021 at 1:44a ET, at mile marker 144 on I-79 in Monongalia County WV, a tractor trailer carrying 1.3 million doses of the moderna vaccine that was enroute to Dulles Airport to be shipped to Ghana, Africa crashed over a 30 foot embankment. The driver sustained minor injuries. After being extracted from the overturned truck he was transported and treated at Ruby Memorial Hospital. For 21 hours the North bound lanes were closed, all flying in the air suspended around the area, yet the South bound lanes flowed all while the hazmat team worked franticly to clean up 50 gallons of anti-freeze and oil that was spilling from the tanker into a nearby stream.🤔👌🏽 But State Emergency Management reported "No public health risk" where in play... (psssst....there are no streams by that area.)🙊🍿🍿

You can read the rest of the media's story at the following links..
👉🏾 https://www.wdtv.com/2021/08/27/i-79-closed-exit-139/

Even though there is no stream, or river close to where the crash happend, there is what is known as a Watershed near the site. What is a watershed? This is where a communities water is stored and dispensed and this means that anything that touches the ground in that area has the potentinal to end up in the publics water source. This watershed supplies water for all of Fairmont, Clarksburg but most importantly....the f***ing FBI building😳 The Watershed is on west fork river

https://dep.wv.gov/WWE/getinvolved/sos/Pages/Watersheds.aspx

BUT WAIT THERE'S MORE:🧨🧨🧨
August 30, 2021 the DOD takes over the case...And NO ONE has a thing to say about the questions being asked.🍿🍿 Incuding Gov. Jim Justice's office. Everyone has lips that are sealed.

Read More on the latest turn of events with I-79 Crash.
👉🏾 https://timcast.com/news/exclusive-emergency-response-says-department-of-defense-has-taken-over-vaccine-shipment-crash-that-shut-down-air-space/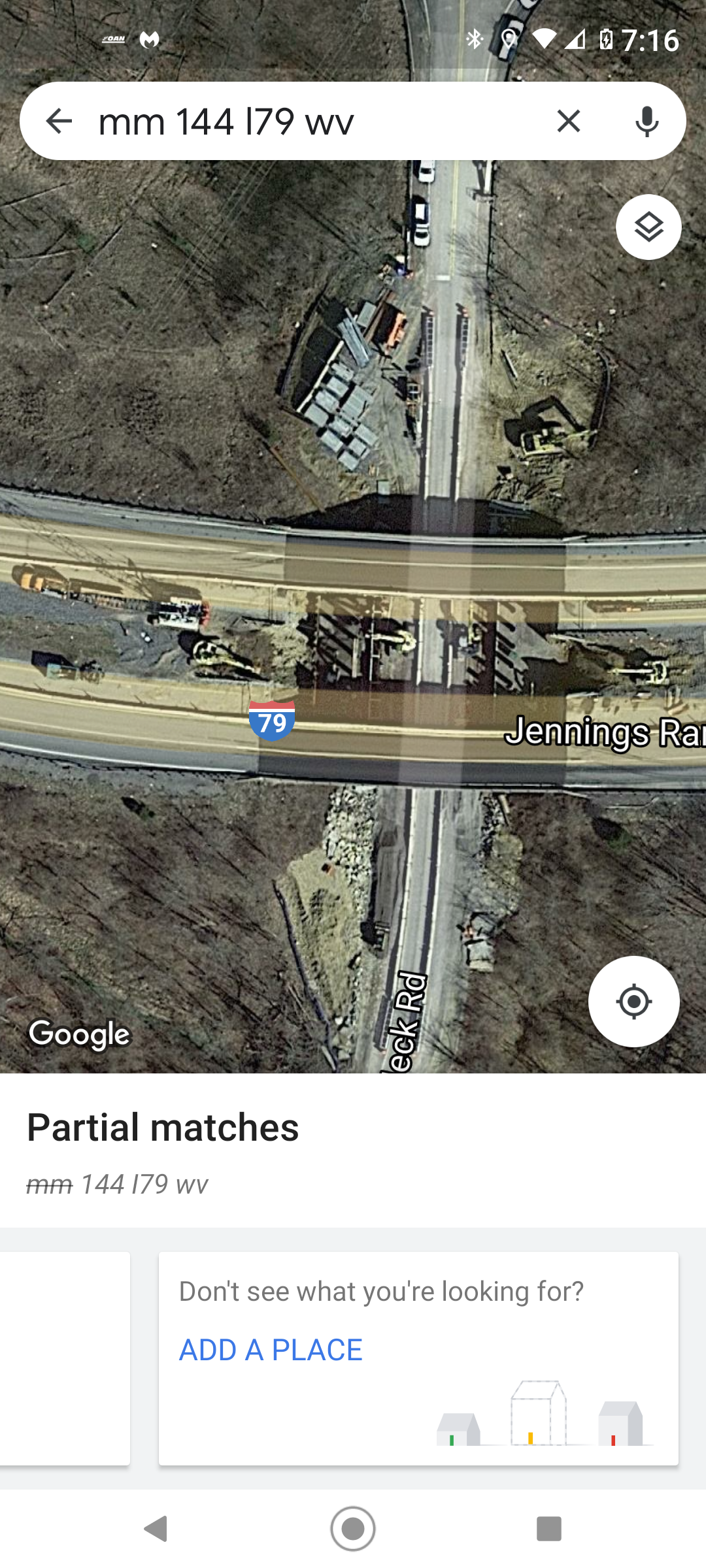 Recent Google Earth Image of the area of crash site on I-79. Recent enough to show the construstion in progress along this stretch of highway.
This is going to get good quick, in my opinion. Stay tuned, because Tony J. and I are back!!! New Eluminate segment on YouTube dropping SOON! Make sure you have subscribed and click the bell so you know once it is available!! Because it is coming 🔥🔥ofF the press in just a bit!
See BIO LINK https://bio.link/ericapar If you need to find your way there.
Erica Parrótt
Sharing is supporting too. Thank you and if you enjoy the content make sure you follow. It is free and there is so much you will not want to miss. The things YT and FB ban, you will always find here. And should the mood strike you, hit that button and show some monetary luv and #buymeacoffee.