A puppy travels 10,000 miles to rejoin its owner
All the best dogs eventually find their way home. Sometimes, like the Viennese dog Pipsqueak, they must travel more than 10,000 miles to get there.
Little Pip was stranded in South Carolina at the height of the epidemic when her owner was forced to abandon his circumnavigation of the globe and fly back to Australia.
Australia's strict pet import regulations meant their loyal dachshund Pip couldn't travel with them.
No matter, they thought. They would be able to return immediately for a tail-wagging reunion before returning to the ocean.
So Zoe made a few last-minute phone calls, arranged for Pip to be cared for by a friend, and the family said goodbye to what they hoped would be only six short weeks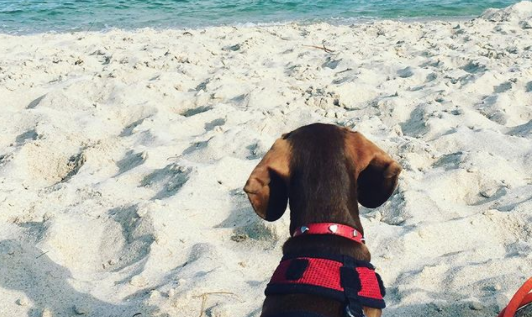 Pips' trip home
March 27: The Eilbeck family docked in Hilton Head Island, S.C. Zoe Eilbeck drove to North Carolina, where she left Pip with her friend Lynn Williams.
April 4: Pip moves into Ellen Steinberg's home in Hillsboro, N.C.
July 19: Accompanied by pet rescuer Melissa Young, Pip flies to Charlotte, N.C., and then to Los Angeles.
July 21: After spending the night in a hotel suite, Pip takes a 13-hour cargo flight from Los Angeles to Auckland, New Zealand.
July 24: Pip flies from Auckland to Melbourne, Australia, where she is placed in mandatory quarantine for 10 days.
August 11: Pip flies from Melbourne to Sydney, where she is eventually reunited with the Eilbecks
This is an amazing story.
Enjoy this post?

Buy Da Vinci a coffee