My Christmas Birthday
51 was not as exciting as 50 but it was wonderful. I started the day feeling content. Said Merry Christmas to my family, got a phone call from my son and daughter-in-love. Ate pancakes my mom made. Watched my girls open gifts, which they loved. (Bonus points for that! Lol!) Enjoyed exchanging gifts with my parents too. Especially enjoyed the girls' faces light up with joy over the gifts they were able to give.
For dinner, we met my brother and sister-in-love at Goden Corral in Decatur, AL. Totally worth the 2 hour drive. So good to be with them. I can't put it into words.
When we came home, we ate again... Nutcracker Suite Christmas Birthday cupcakes 🧁 and ice cream. Got a few more presents. Watched the Call the Midwife Christmas Special with Mom, who tears up at every episode. Then fell asleep on the couch by the lit up tree. I love our little tree. It's real this year...only because the gracious Lowe's employee marked it down to the price I told him I could afford.
It's been a good season. It was a wonderful Christmas and a beautiful birthday. I don't know what my 51st year will hold but I'm grateful for how far I came in my 50th. And I'm thankful for you.
I wish y'all the best in the new year. And I hope your Christmas held moments you'll treasure forever.
Peace.
Erica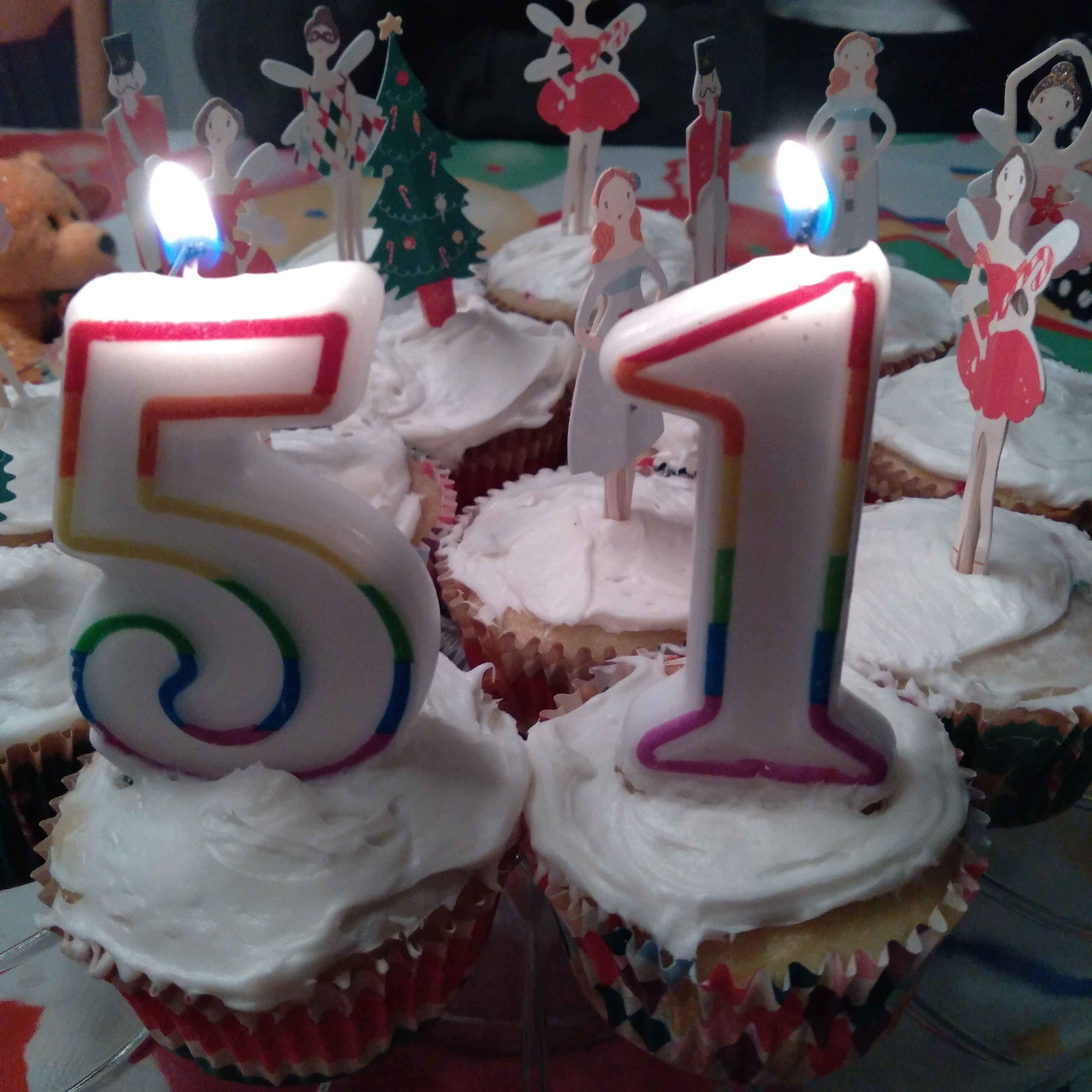 Enjoy this post?

Buy Erica Senecal a coffee