5 βιβλία που αξίζει να διαβάσεις
Στο ταξίδι για αυτοβελτίωση και για αλλαγή δεν έχει σημασία πόσων χρονών είσαι ή πόσο καιρό προσπαθείς.
Για να αλλάξεις τη ζωή σου και να την κάνεις καλύτερη σημασία έχει να θέλεις.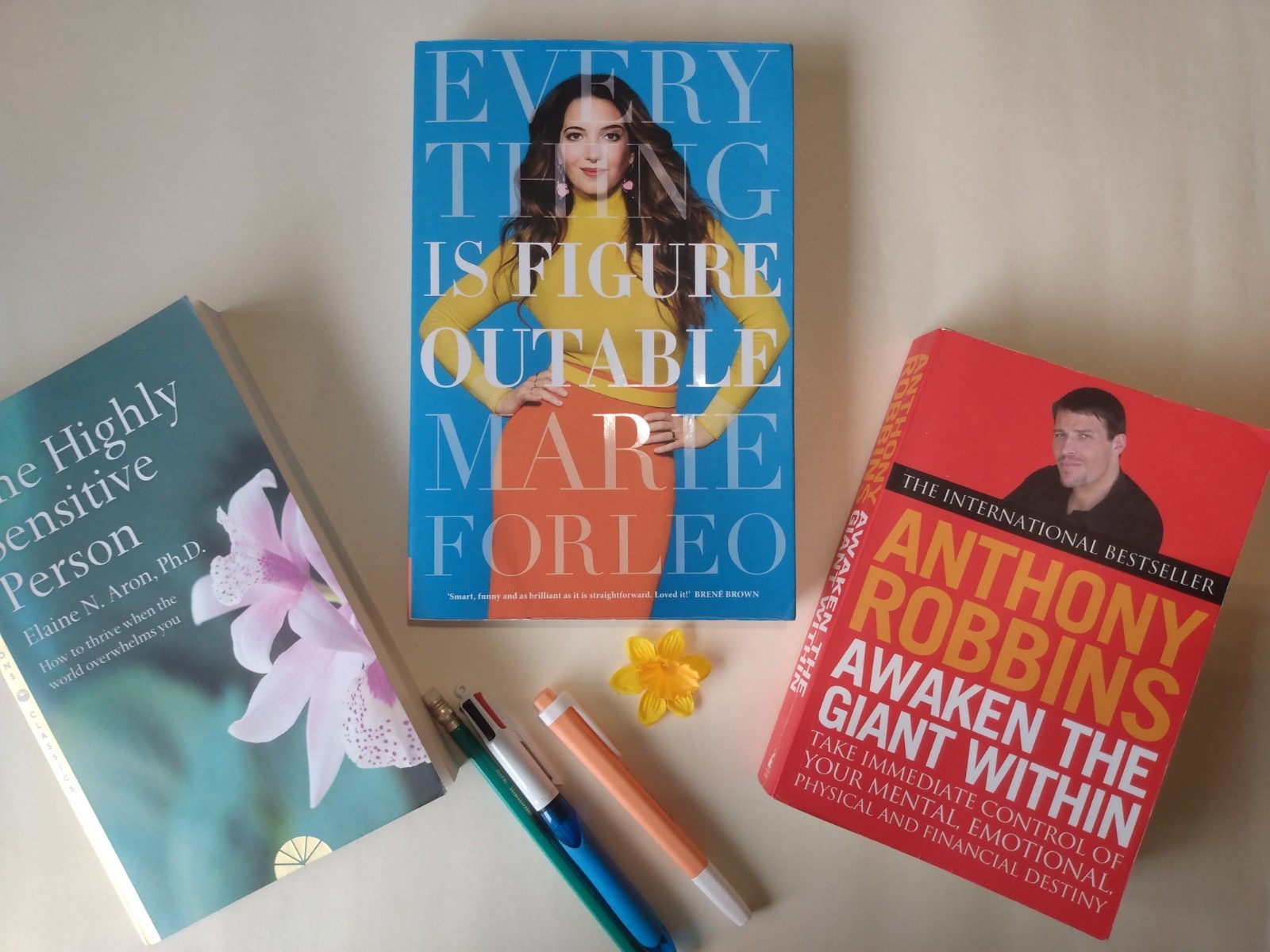 Αν θέλεις να βρεις έναν καινούριο τρόπο να δεις τη ζωή, θα βρεις.
Αν θέλεις να βελτιώσεις τη ζωή σου σε κάθε τομέα, ξεκίνα διαβάζοντας αυτά τα βιβλία.
Everything is figureoutable – Marie Forleo
Awaken the giant within – Tony Robbins
The Highly Sensitive person – Elaine Aron
Διάβασε περισσότερα για τα 5 βιβλία που θα σου αλλάξουν τη ζωή στο www.erofilipateraki.gr.
Enjoy this post?

Buy Erofili a coffee