Editing & Design of your Book/Magazine
Hey here there is a better explanation of the service i provide: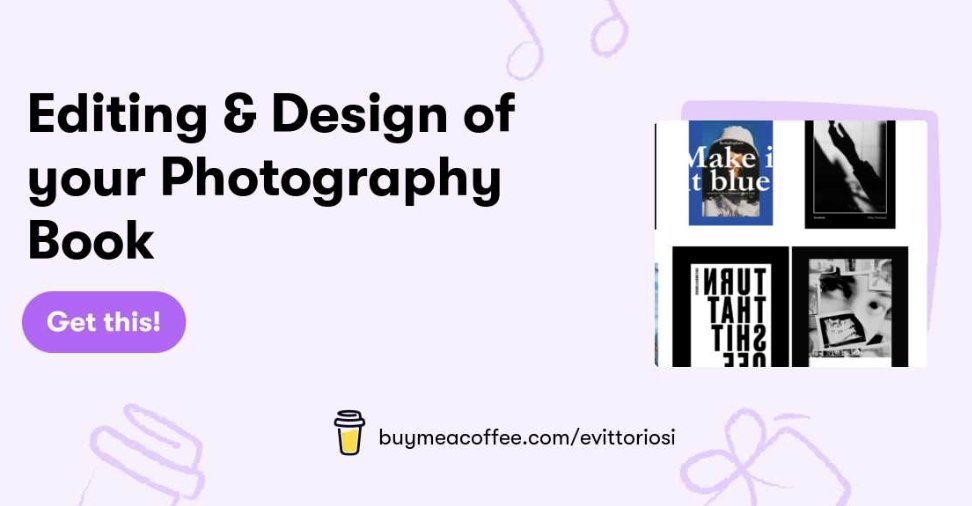 This offer provide:
Professional Editing of you work.

Portfolio review.

Selection of the work for the storyline.

Defining the printing setting.

Design Project on InDesign.

Review of the text & the complete book.

Cover Design.

Content disposition & design.

Export for Digital Platforms & Print Settings.

Promotion Planning. ( Extra Service not in the offer )

Mock up Design ( Extra Service not in the offer )

Distribution of the Book/Magazine ( Extra Service not in the offer )

Self publication ( Extra Service not in the offer )
Your book/Magazine/editorial project will be ready for print and digital platforms. My offer includes, video meeting via zoom, consulting, portfolio review, book composition, story line definition, assistance on the choice of print format and method, graphic design of the cover, design of the whole book, text layout, content layout, export of the editorial project in all digital and print formats.
My offer is referred to the creation of a single editorial project. For possible continuity or more editorial projects, we will discuss a different price. Extra services have basic hourly payments, to be agreed with the customer a final price.
Get a look on my past work here: https://emilianovittoriosi.info/editorial
Enjoy this post?

Buy Emiliano Vittoriosi a coffee