Giving Back: Hospital Artwork
The University Health System in San Antonio, Texas, accepts artwork for use throughout their health system. They take donated work from patients and staff, and display them in the hospital and other facilities. If you ever visit their hospital, you'll find drawings, paintings, and even 3-D work everywhere.
Their purpose in doing this is to bring color and happiness to the patients and visitors who find themselves needing healthcare services. I appreciate the health system for their efforts in using art to promote emotional and mental health well being. As an artist, I also love seeing the vast variety of artwork on display.
I don't remember how many finished project I've donated so far, but I did stumble upon these two oil paintings by the cafeteria!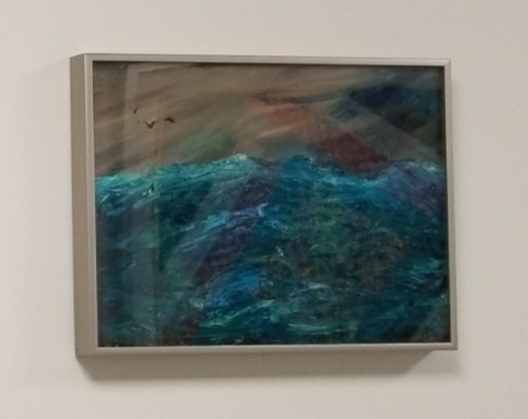 In the future, I plan on giving the health system some photographic prints of the San Antonio missions.
For more information, or to participate, click this link: https://www.universityhealthsystem.com/patient-visitor-resources/support/healing-arts-program
Enjoy this post?

Buy expressions.by.stephanie a paintbrush