Back on the grind, primed and ready
Bel here

We have been hard at work removing all the the rust. Its been wire brush grinding for weeks here.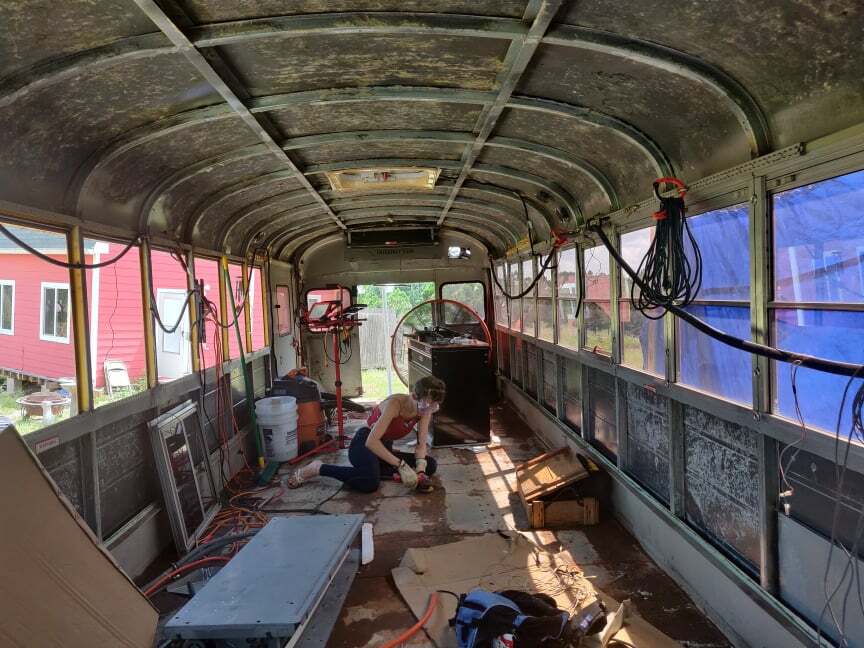 We've been going one floor panel at a time, then covering each of them with a nice layer of primer to keep rust from setting in on the exposed metal.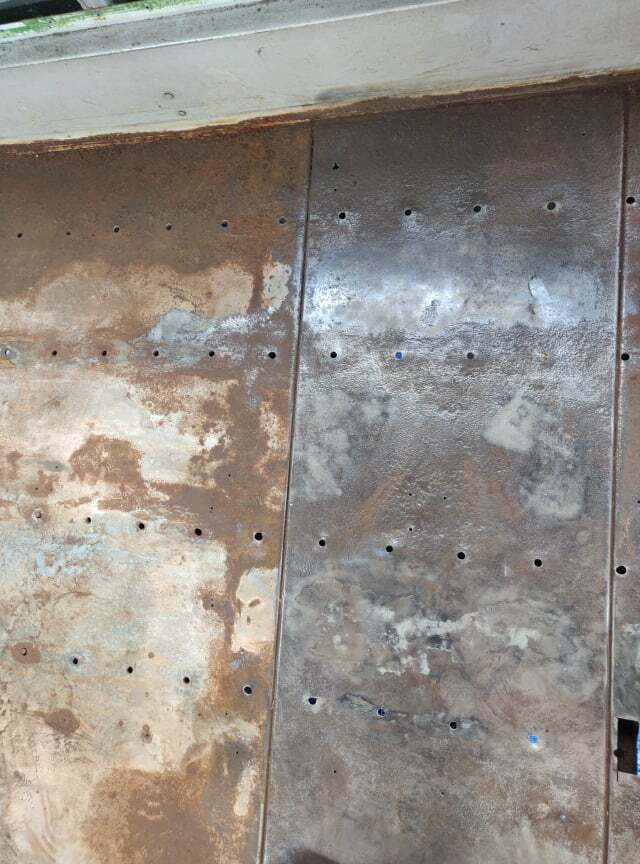 The front of the bus is where the real rust damage is, but the back drivers-side corner had some small holes, so we patched it up. Cutting out the bad spots, then taking some gifted 410 Stainless Steel sheet, we made a patch to cover the area and riveted it in place.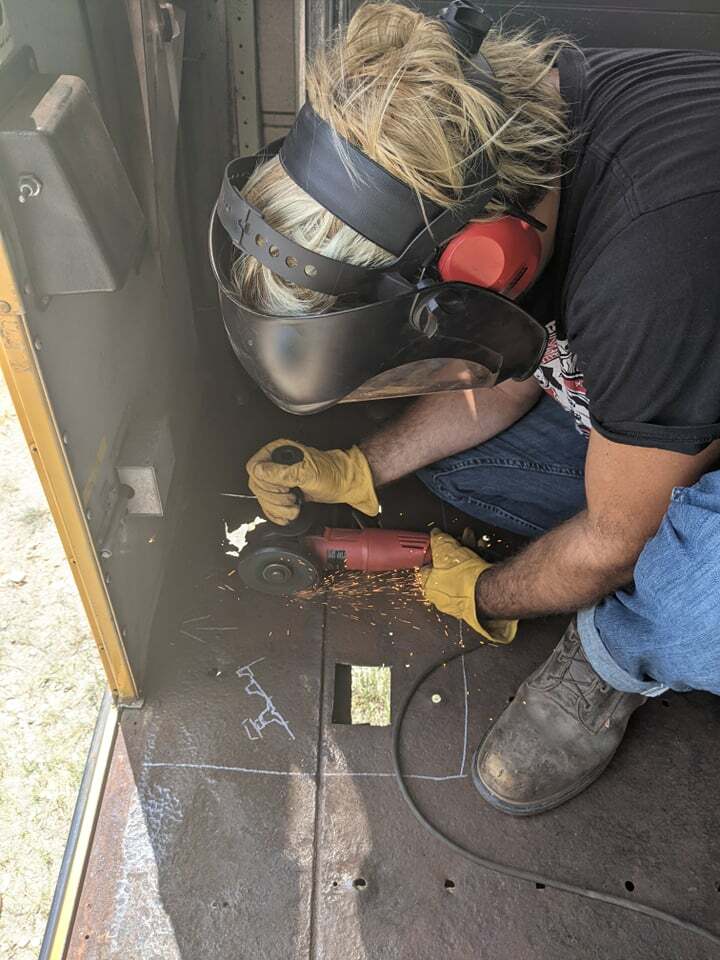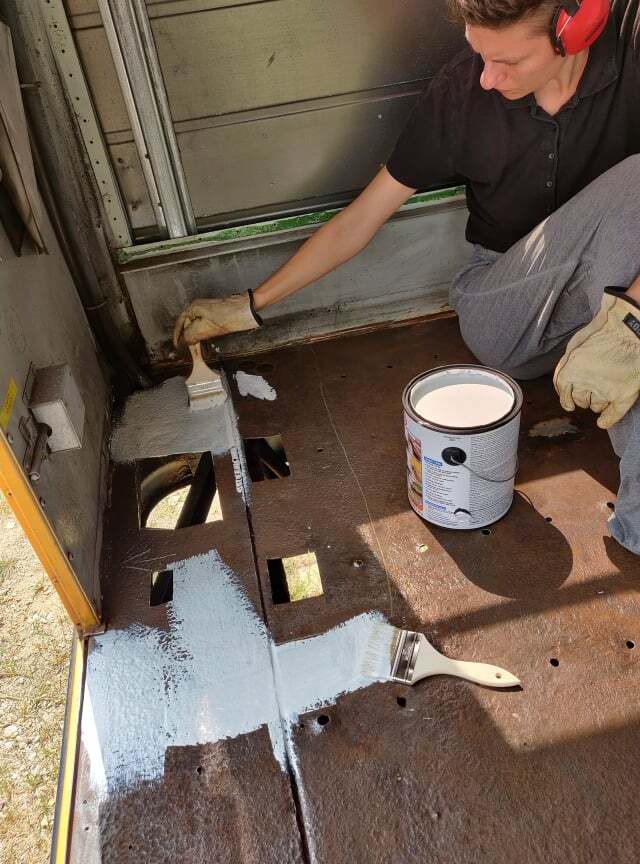 Now, despite growing up around people doing metal work, this is the first real time I've ever actually gotten to do any sort of repair work with rivets before. Honestly I was amazed at how easy this entire process was. We made a cardboard cutout of the size patch we wanted, then just cut up the sheet until they matched, then just drilled some holes and pushed the rivet through and squeezed the rivet gun. Now we have this lovely patch. Technically because of the thickness and the type of stainless we used, this corner is now stronger than when it was brand new.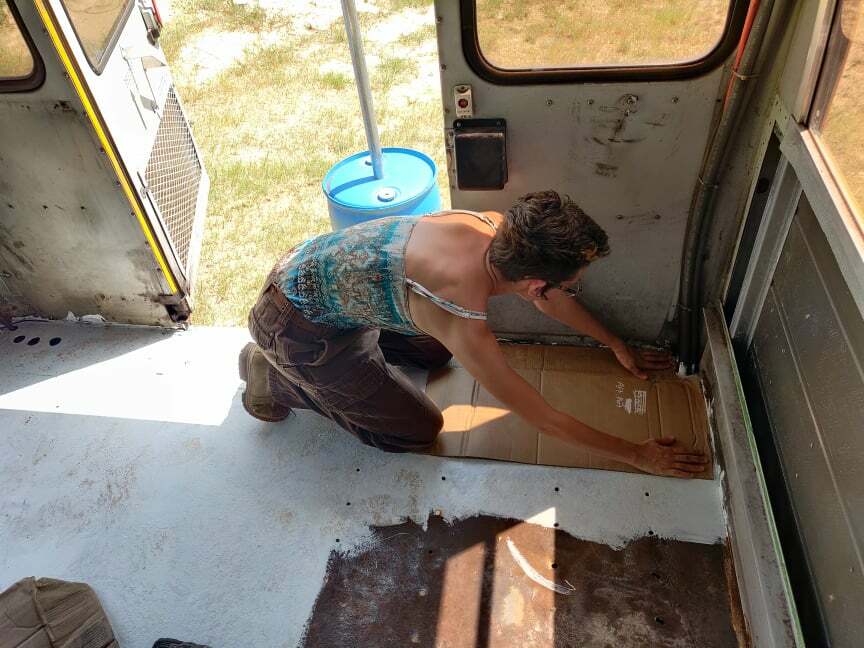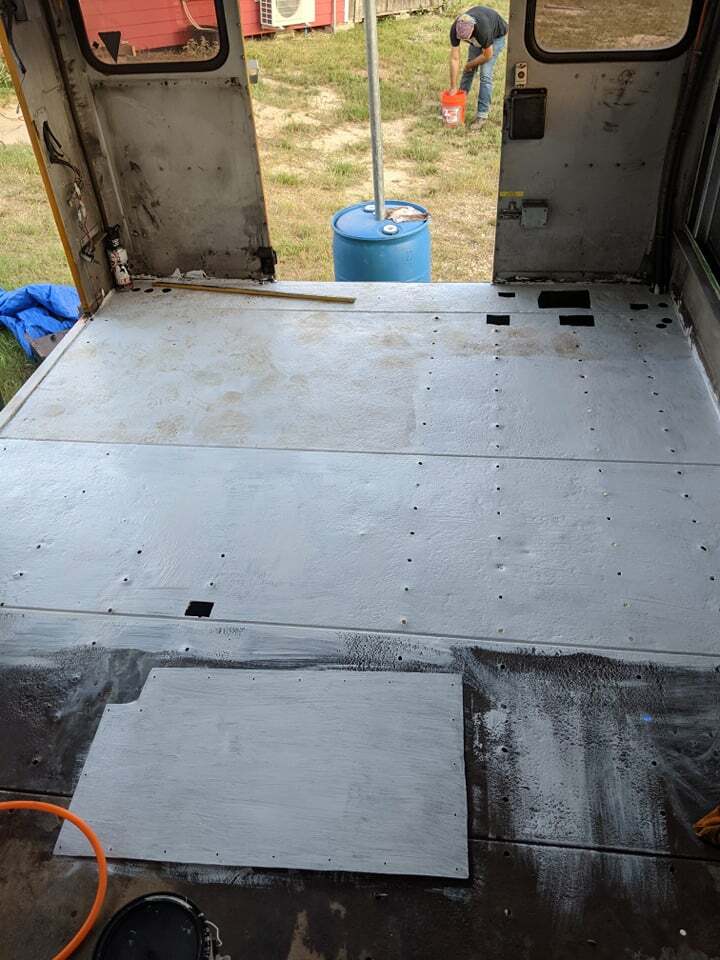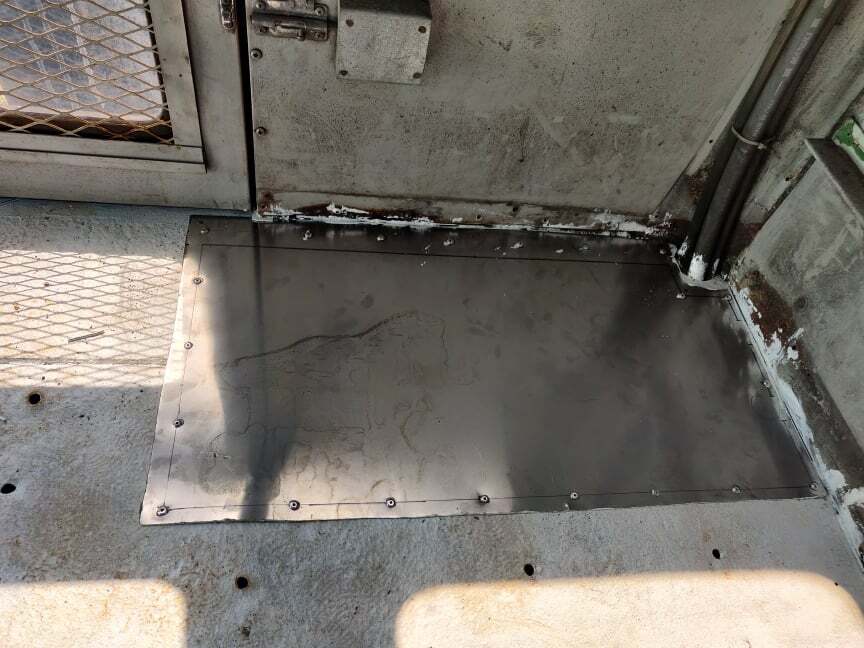 Now, this corner is where the bed is going to be, so we honestly weren't terribly concerned with making this the strongest part of the entire bus, just making it not a hole and keeping it sturdy. But it also was a great opportunity to learn how to fix the front part of the floor, which has more holes and it actually going to be walked upon regularly.
Still, we have a lot of floor up front to cover. We cut out all the sheet that had rusted to the point where it had gotten thin, leaving the supports behind so we had something to rivet to.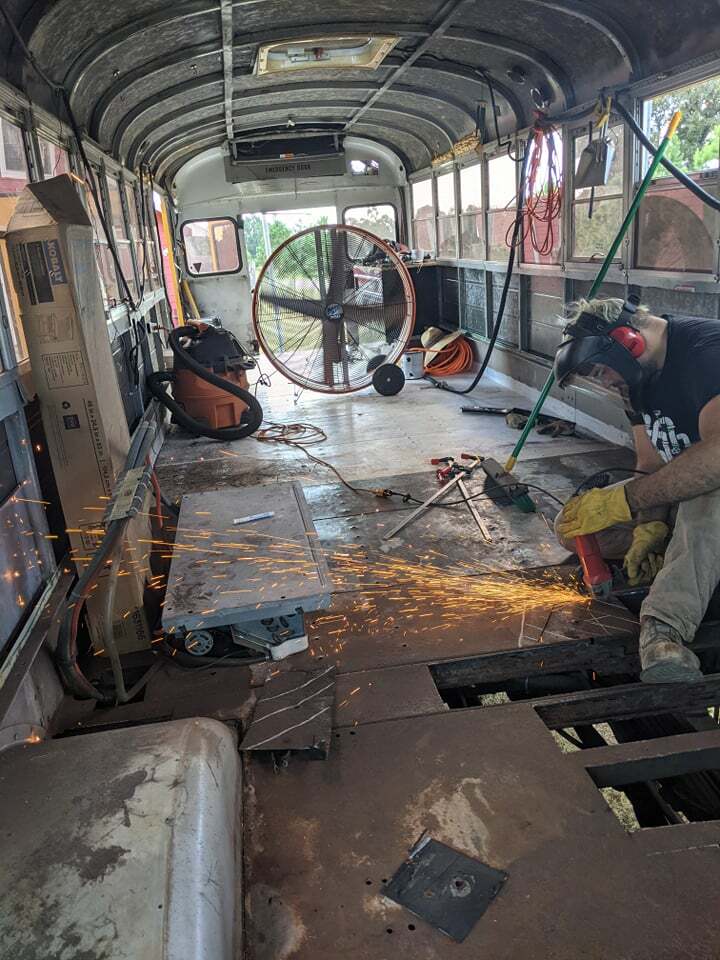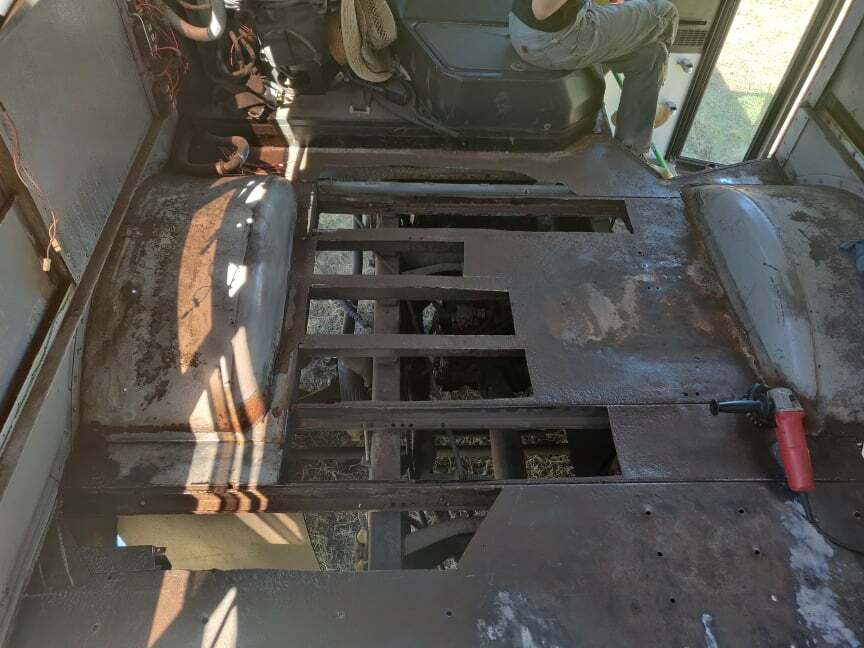 All while keeping our "One panel at a time" approach for cleaning and priming. It's been working really well for us, and has been helping to keep our momentum by giving us little daily checkpoints.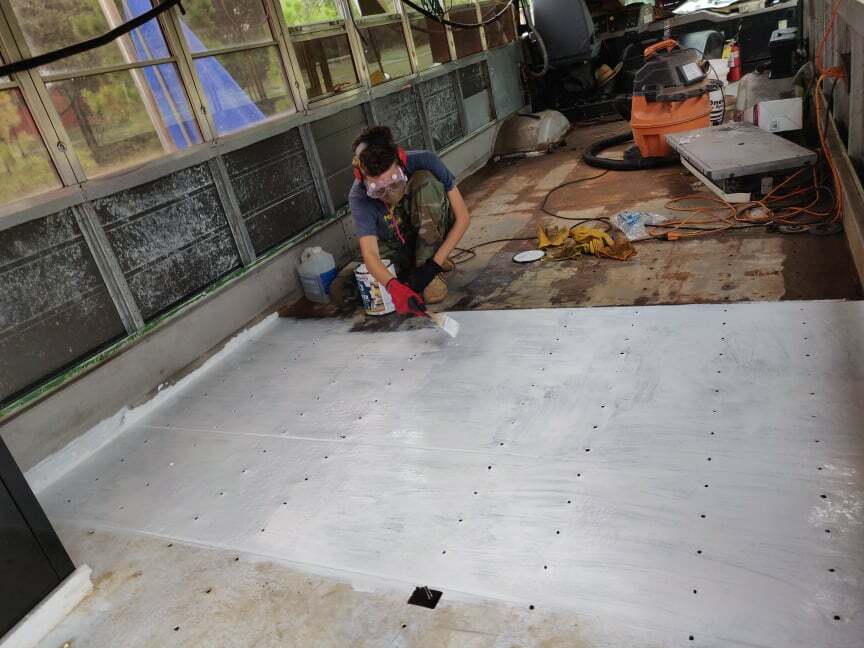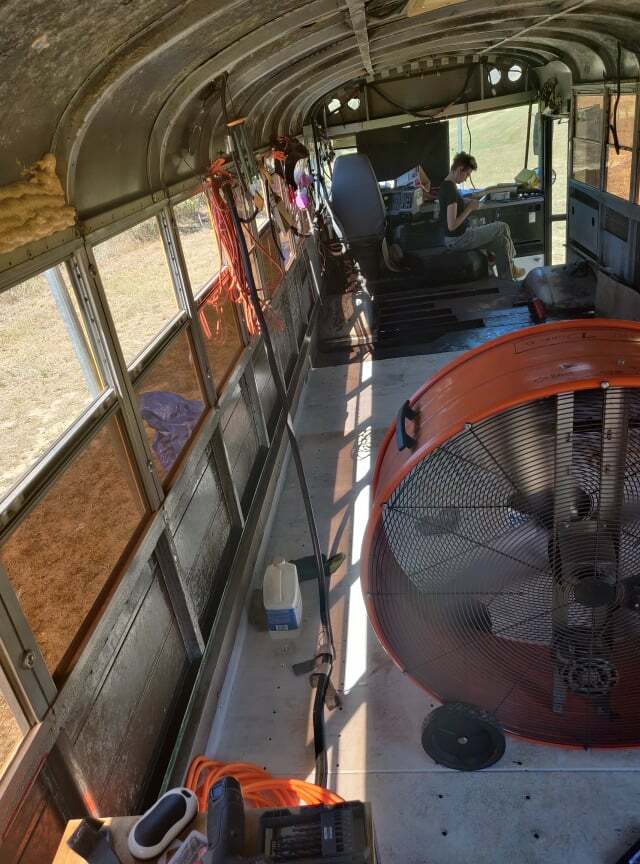 There is a rhythm we have fallen into
Grind the rust, sweep the dust
Pour on some mineral spirits.
Give a wipe, prime it white
Do it again.

Now we are getting ready to buy more sheet metal to finish repairing the floor.

The floor being patched and primed is really exciting, because then we are able to start laying out some of the interior stuff, and better yet, finally insulate Liz. It feels like the "gutting" part is almost entirely done now. Just getting to the point of adding primer felt amazing because we were at the point of adding something. It's getting there y'all.
Now, to go back to the grind.

Safe travels,
-Bel



Enjoy this post?

Buy The Fabled Practice a Pizza