Two Little Details
Let's start with the little things.
The bus had some holes where extra lights used to be, so we had to patch them up before it rained, the other night.
Materials used: duct tape and sandwich bags!
It's not a great fix, but it will do for now. In the future, we're thinking those holes are going to get mosaic inserts.
In other little news, my mother had some leftover primer from working on a project of hers today, so we used it to cover spots where the paint on Liz got scraped off. This is just another short term thing to keep her from rusting too much.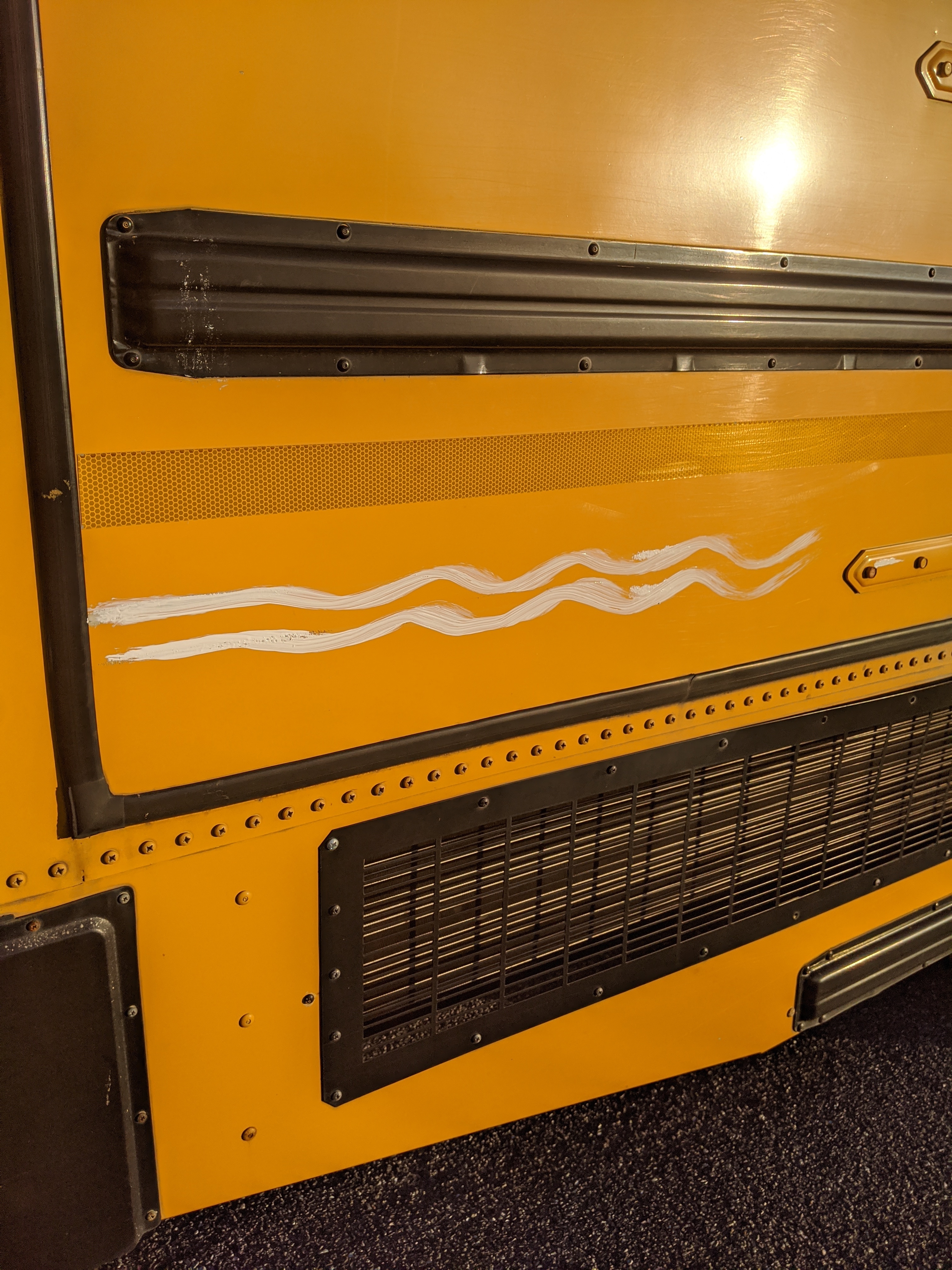 (I gave her some waves, too.)
-El
Enjoy this post?

Buy The Fabled Practice a Pizza